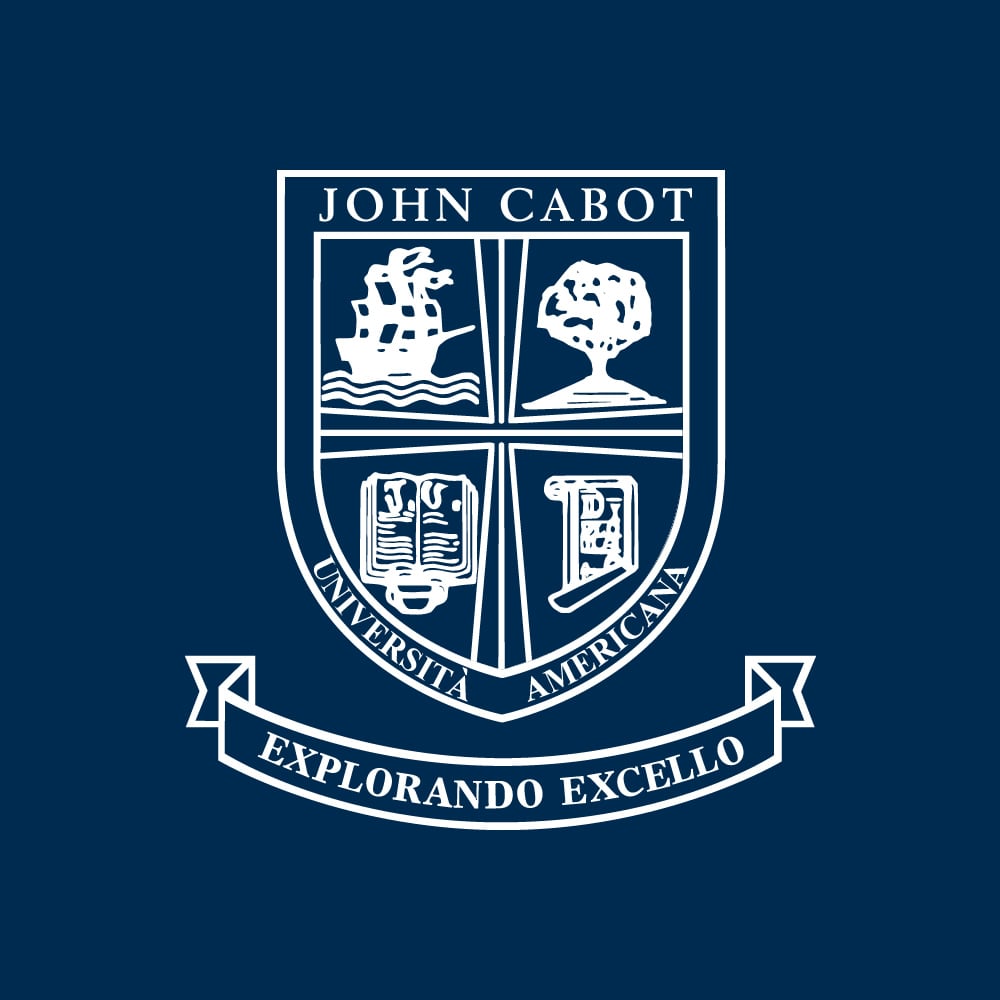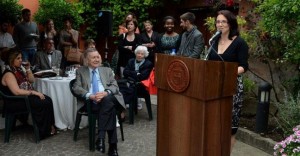 At John Cabot University, not only are we proud of the success and awards that are bestowed upon our current students and graduates, but also of the achievements and praise earned by our talented professors. The Baccalaureate Aperitivo reception was introduced in 2010 to give students an opportunity to express their appreciation and gratitude to our faculty and staff. This is done through both the Professor of the Year award and the presentation of the Class Gift.
This Year's Presentations
On May 11th, John Cabot University President Franco Pavoncello called upon two class representatives, Tariro Mzezewa and Zachariah Sherburne, to present John Cabot University with this year's Class Gift, a world map featuring the 22 countries represented in the Class of 2014.
The awards are a great way for graduating international students in Italy to recognize the hard work and assistance of influential professors. We're proud to announce that the 2014 Professor of the Year award was presented to Dr. Isabella Clough Marinaro.
Professor Isabella Clough Marinaro
Professor Isabella Clough Marinaro is known for her inspiring teaching style in political and social science courses. She teaches International Migration, Globalization and Crime, Rome: Modern City, and Italian Politics and Society, challenging both degree and study abroad students to produce their best work and become better people in and outside the classroom.
Professor Isabella Clough Marinaro's main research interests are the study and analysis of urban development and its social consequences in Rome and the ever-changing forms of crime in Italy. She has recently co-edited a book entitled Global Rome: Changing Faces of the Eternal City. The book will be published by Indiana University Press this summer.
Speech and Well Wishes
Professor Isabella Clough Marinaro's speech was a unique one, demonstrating a deep knowledge of her students who came to study in Italy. She expressed empathy with the transitional phase of life accompanying graduation, assuring students that their ability to learn and never stop asking questions, and the support from JCU's international community will guide them throughout future endeavors.
Dr. Clough ended by saying how impressed she has been with students' courage and determination, not just to fight for their own achievements but also their desire to make things better for others both inside and outside of the JCU community: "It is traditional for graduation speakers to urge graduates to go out and do good in the world. But I don't think I need to do that, because I know so many of you, and I have no doubt at all that you'll carry on giving us plenty of reasons to be proud of you in the future," she said.
Congratulations Professor Clough!