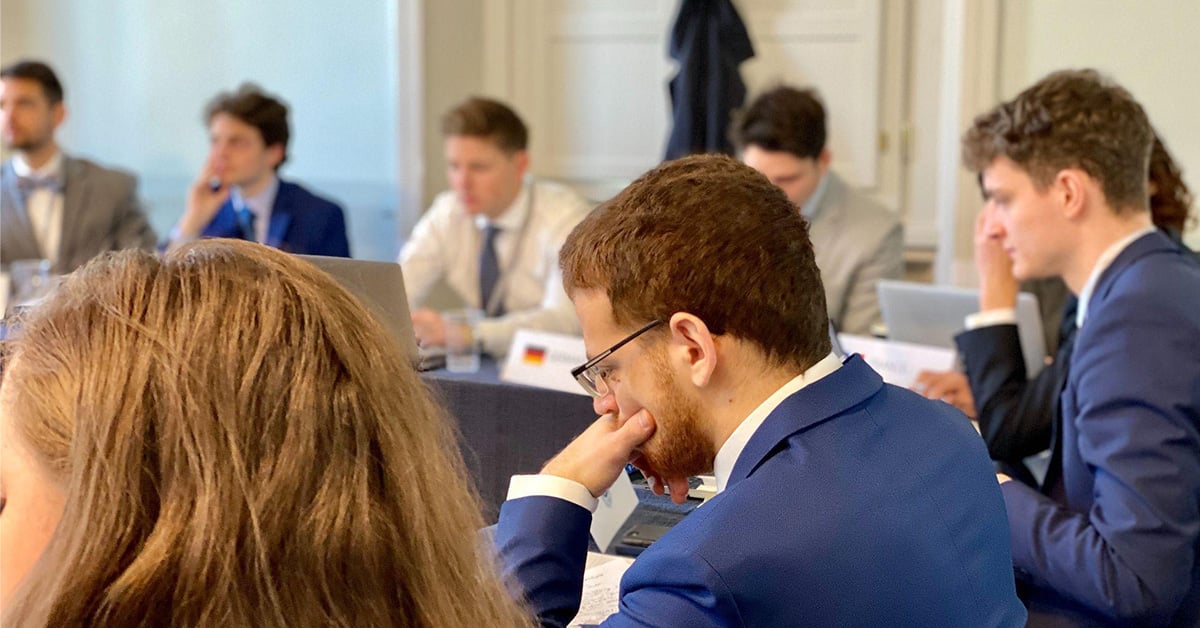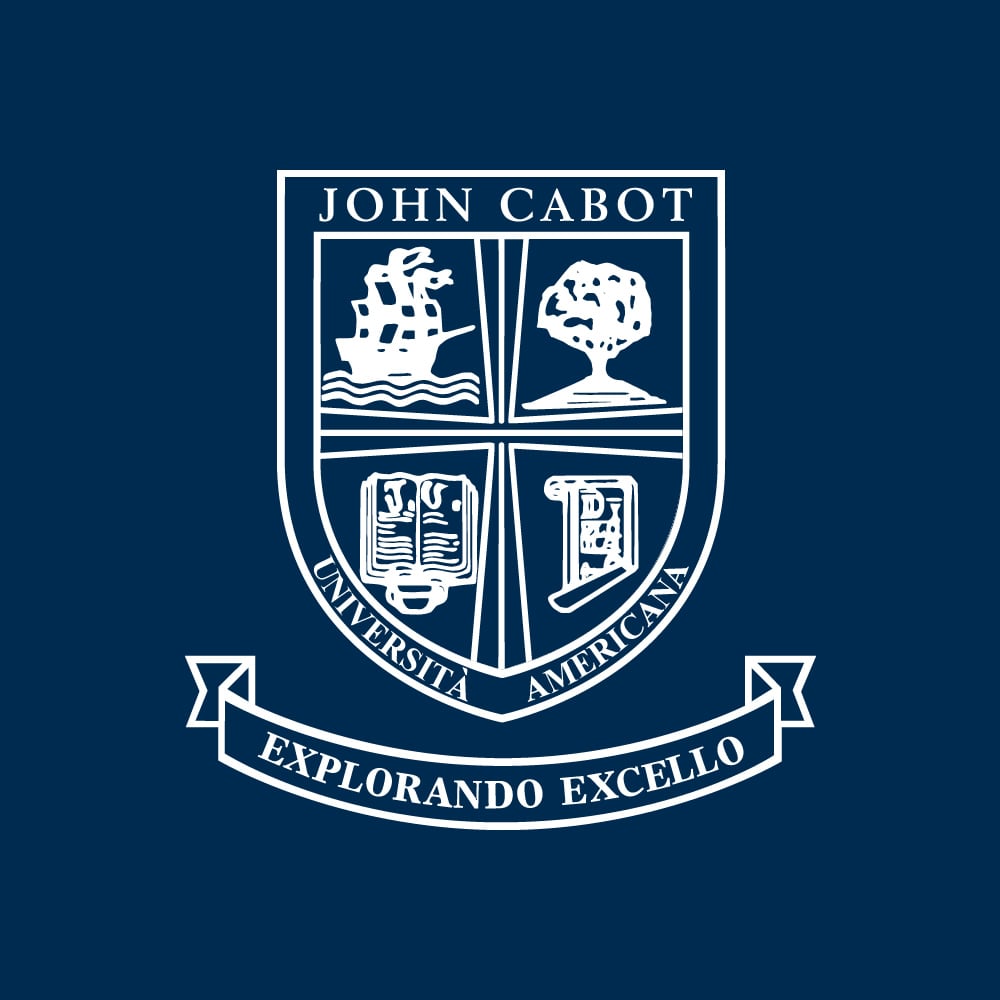 In today's global climate, the value of an International Affairs degree seems almost intuitive. As international dynamics become more volatile, we need people who can examine contemporary global issues, along with the forces and institutions that influence global policy-making. The Bachelor of Arts in International Affairs at John Cabot University is the perfect pathway for anyone planning a professional career with an international dimension. The emphasis of the program is not only on those factors which cause international conflict but also on the instruments of peace.
Today, we're hearing from Michael Driessen, a Professor of Political Science and International Affairs at John Cabot University. Professor Driessen is taking up a position as the new Director of the Master's in International Affairs, which is expected to launch in September 2024. With a strong background in the topic of religion and global politics, Professor Driessen is here to discuss the wider value of an International Affairs degree today and what students can expect from their time at JCU. Keep reading for some key insights.
Understanding the Focus of an International Affairs Degree
Many students who are considering an International Affairs degree may also be considering a degree in Political Science. While the two fields are inherently linked, there are a few differences to note between the two disciplines. As Professor Driessen puts it, we can look at "Political Science as the mother field–the academic arena–from which International Affairs comes out."
"Political Science is the more general degree," explains Professor Driessen. "It's designed to be rather flexible, to allow for interdisciplinary work in other fields, and really to take advantage of the liberal arts degree, which allows students to inquire in other fields."
On the other hand, those who choose to study International Affairs in Italy will find a more specific professional pathway. "The International Affairs degree is much more direct in its preparation for a professional career in an international field," says Professor Driessen. "It has a much more structured curriculum. It is still interdisciplinary in the sense that it includes some international history, some economics, and statistics. But it's a thick degree that is meant to prepare you for a career in an international organization or a non-governmental organization."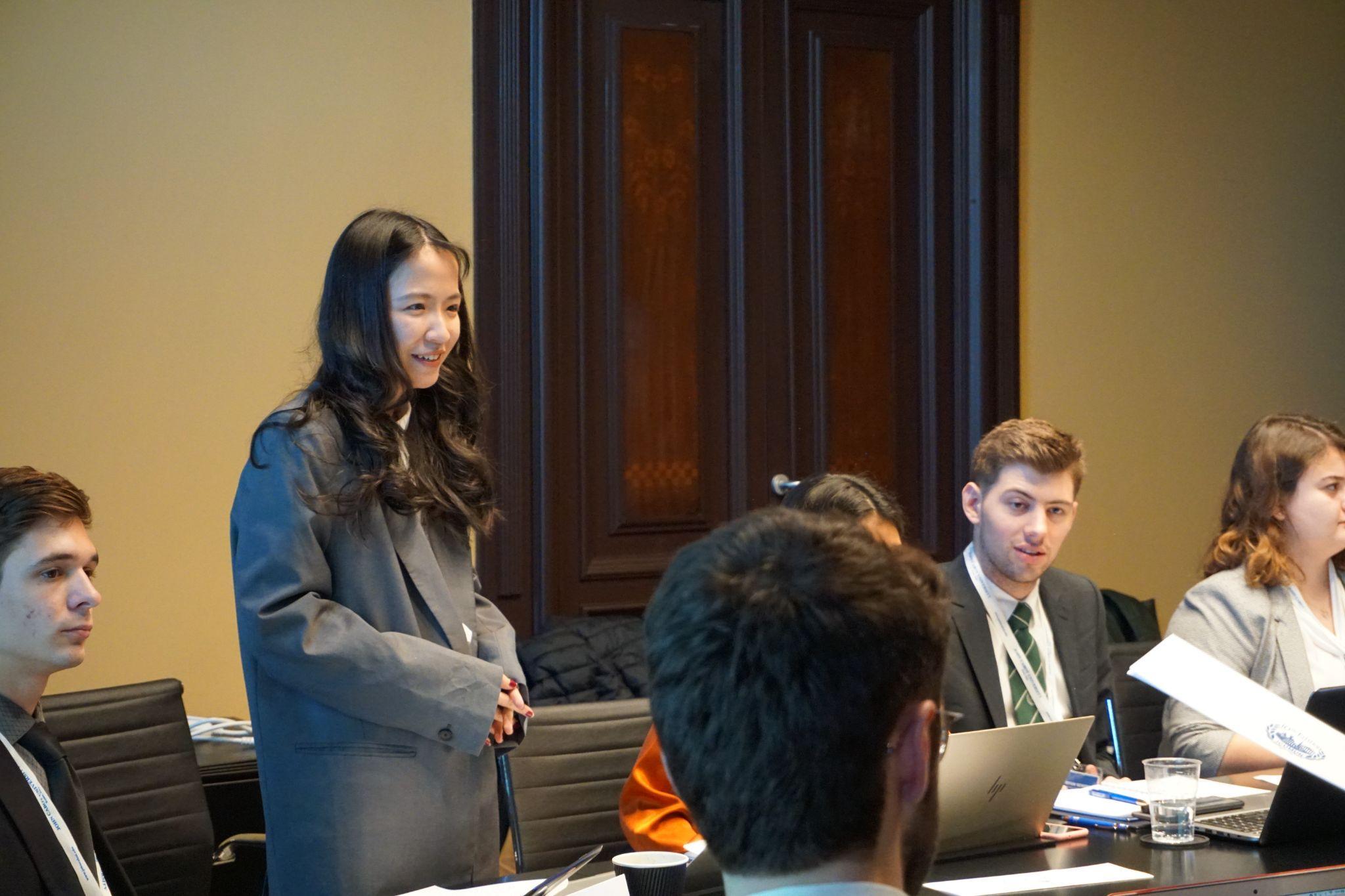 The International Affairs degree at JCU is a more direct pathway into a professional career in the international field
The Importance of Studying International Affairs Today
Understanding the value of an International Affairs degree only requires a glimpse at the state of global politics today. As Professor Driessen puts it, "we're in a moment of an important transition in the world's system, in which we're living through an international crisis."
"We're going to need a lot of people working hard to get us out of that international crisis–people who understand the dynamics of international relations, how states work, how they're built, how to manage conflict, how to deal with human rights," explains Driessen. The study of International Affairs at JCU prepares students for just that, with a curriculum that spans global justice, public policy, religion and politics, peace and conflict resolution studies, human rights, and global political theory.
What Career Paths Are Open to International Affairs Students?
In a globalized world environment, there are a lot of different types of positions that require people who know how the world works in terms of politics, development, conflict, and the economy. That explains the wide variety of careers that International Affairs graduates can choose from.
"We have a number of students who go on to work in international NGOs, and others who work in international governmental organizations like the UN or the EU–oftentimes here in Rome, at places like the World Food Programme," explains Professor Driessen. "Other students go more directly into politics, into foreign service of their countries, whether that be the United States or the Middle East or wherever they're from."
"Then we have quite a few students who head into the financial sector, working for international companies that require people with real knowledge of the international world system. And we have other students who do things like risk management or consulting."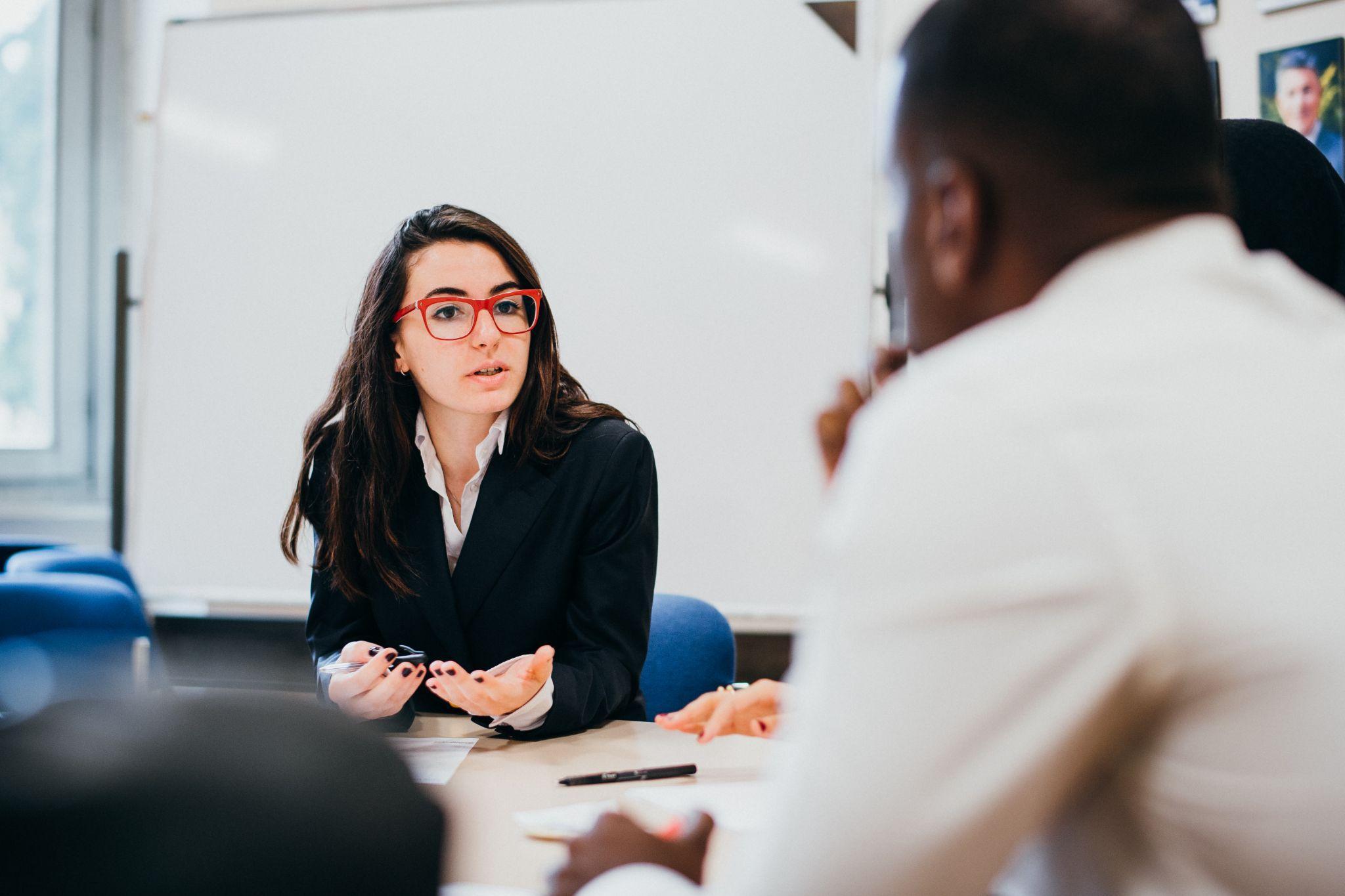 JCU students go on to work in international organizations, foreign service, NGOs, and the financial sector
What Distinguishes the Curriculum at JCU?
As an American university in Europe, JCU offers more than a comprehensive degree; it offers a program with a genuinely international focus in an international atmosphere. "There are few IA programs that are truly international in the original sense of the term," notes Professor Driessen.
"Students share a sensitivity to intercultural dynamics and global dynamics in a way that is very difficult to develop in an all-American classroom or an all-French classroom, for example. They just have more access to international themes, which shows in the many different clubs and activities that the students create together–from the International Affairs society to Model UN to the Interfaith Initiative."
Another concrete skill that sets apart the program at JCU is the emphasis on linguistic skills. All students in the International Affairs program are expected to reach the B2 level of a second language. "We feel that that is a very concrete skill–one that will assist students when looking for jobs and one that employers will actively be looking for, particularly within the field of International Affairs," explains Professor Driessen.
Learning in a community that represents students from 75 different countries and a renowned faculty from around the world, International Affairs students at JCU develop the skills, experience, and outlook to step into a career on the international stage.
Are you ready to study International Affairs in Rome?
Contact John Cabot University to learn more.