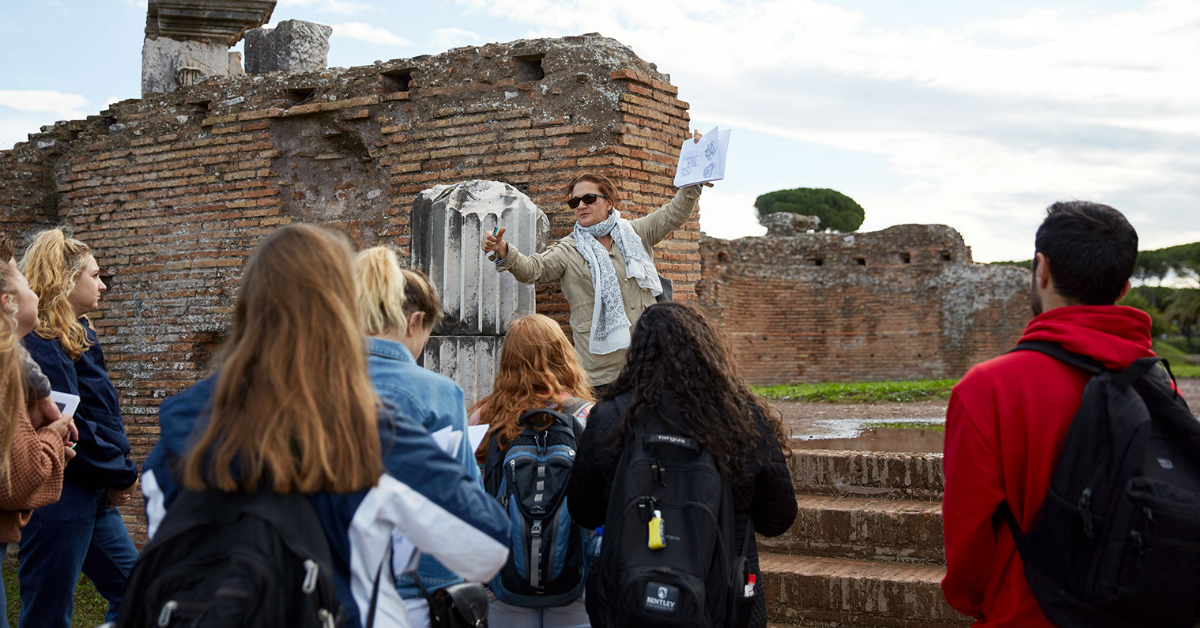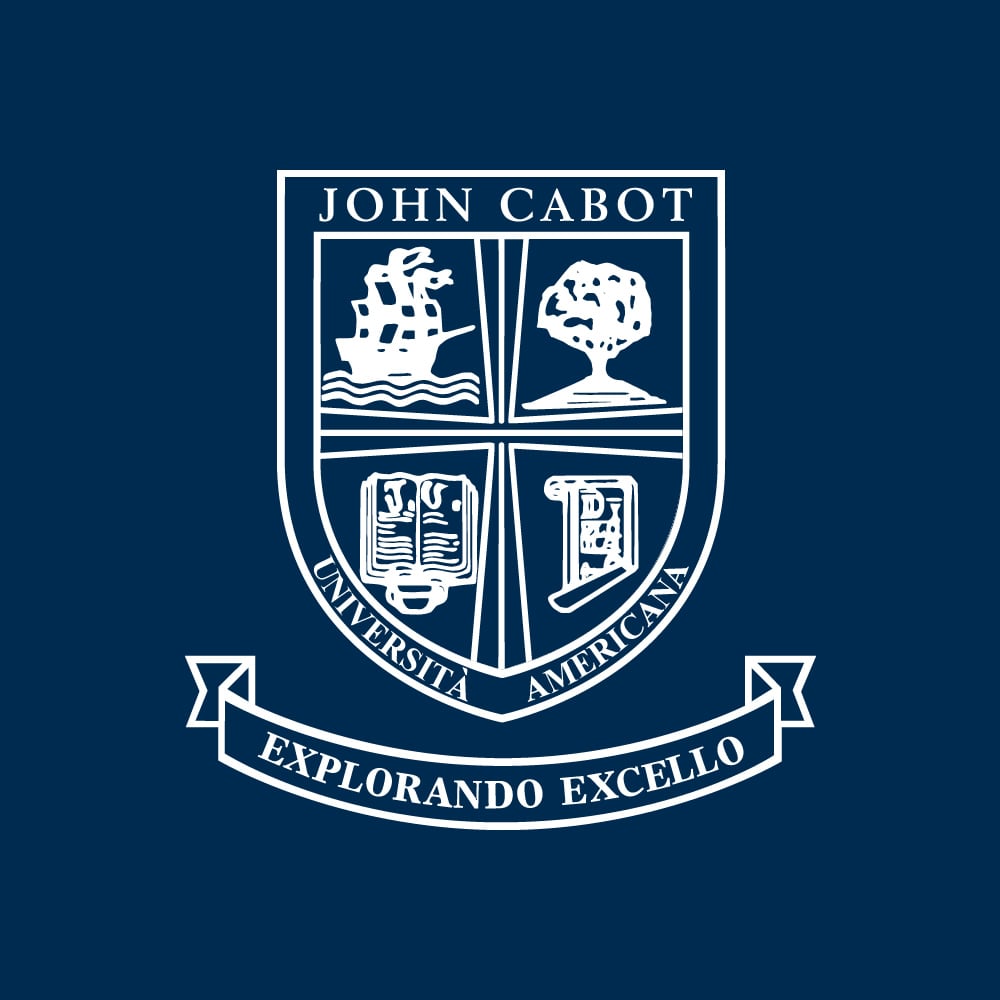 Did you know that around 60% of American CEOs have a bachelor's degree in Humanities? While it might seem surprising, a Humanities degree can translate to endless career opportunities—equipping you with the skills to succeed in a wide range of fields, from business to law to journalism. At John Cabot University, humanities students have access to courses in a variety of disciplines, including Classical Studies, Literature, Philosophy, History, Religious Studies, and more.
If you're wondering what courses to take while you study abroad in Italy, read on to discover how your humanities studies can translate to exciting career opportunities.
Gain Wide-Ranging Skills Studying Humanities in Rome
Humanities courses teach students how to think critically, conduct thorough research, and develop logical arguments based on their findings. As a Humanities program student at JCU, your ability to communicate and articulate your ideas will be valuable in a number of different fields. According to a study, 15% of Humanities program graduates in the US enter management positions, followed by 14% in the office and administrative field. Another 13% go into sales, 12% to careers in education, and 10% to the business and finance industry.
The range of careers undertaken by humanities graduates highlights the versatility of the skills you'll build while you study humanities in Rome. Following these transformative courses at JCU, your ability to employ creative and analytical thinking in everything you do will enable you to succeed in any career, whether you're aiming to enter the marketing field or even have your own business.
To highlight the relevance of humanities studies in helping to shape a young person's career path, one can look to Steve Jobs, the former CEO of Apple. Jobs majored in Humanities before going on to launch one of the world's most successful technology companies. Of the importance of humanities in his educational background, he said, "It's in Apple's DNA that technology alone is not enough. It's technology married with liberal arts, married with the humanities, that yields the results that make our hearts sing."
When studying humanities in Rome, you'll build skills that can translate to many careers
Employers Will Equally Value the Soft Skills You Build
A LinkedIn study found that in 2019, employers' three most desired "soft skills" from candidates included creativity, collaboration, and persuasion. When you study humanities in Italy during your time abroad at JCU, you'll be directly honing these soft skills desired by today's employers. As a humanities student studying abroad in Rome, you'll learn how to think creatively and develop arguments and original ideas based on the knowledge you gain about the world around you. You'll also gain practice putting your thoughts on paper in a persuasive manner—an asset in careers from Consulting to Law to Marketing, all of which require the ability to persuade others of the efficacy of a particular service, idea, or solution.
In the humanities courses you take at John Cabot University, you'll learn to apply many different theories and ways of thinking to complex and challenging issues, enabling you to think creatively throughout your career. The wide range of cultural knowledge you'll gain as a humanities student will also enable you to think empathetically, enabling you to understand the needs of diverse groups of people. Employers in a range of industries will recognize what you bring to the table with this acquired knowledge.
Humanities courses at JCU will help you to build soft skills desired by today's employers
Use Your New Talents to Apply for Jobs
Not only are the skills you build in humanities courses valuable in the eyes of employers, but they'll also come in handy when it comes to the job application process itself. The skills you learn in humanities at JCU, such as persuasion, critical thinking, writing communication, and emotional intelligence, can all be directly applied when it comes to applying for jobs. In order to create an outstanding job application, you'll need to develop a convincing narrative that shows employers why you're qualified for a position. This requires coming up with a persuasive argument and communicating it effectively—skills that directly correspond to a curriculum in the humanities.
Humanities studies at JCU also teach students to develop understandings of different cultures and perspectives. In the job application process, this skill will make it easier for you to understand the audience you're catering to when developing an application. You'll be able to see things from a potential employer's perspective and show them how you can be an asset to their organization.
The career benefits of a Humanities degree are endless! If you're looking for a program of study that will help you to build skills to enhance your success in a variety of industries, consider taking humanities courses during your time abroad.
Are you interested in hearing more about the educational opportunities at John Cabot in Rome?
Explore your options with a study abroad program today!