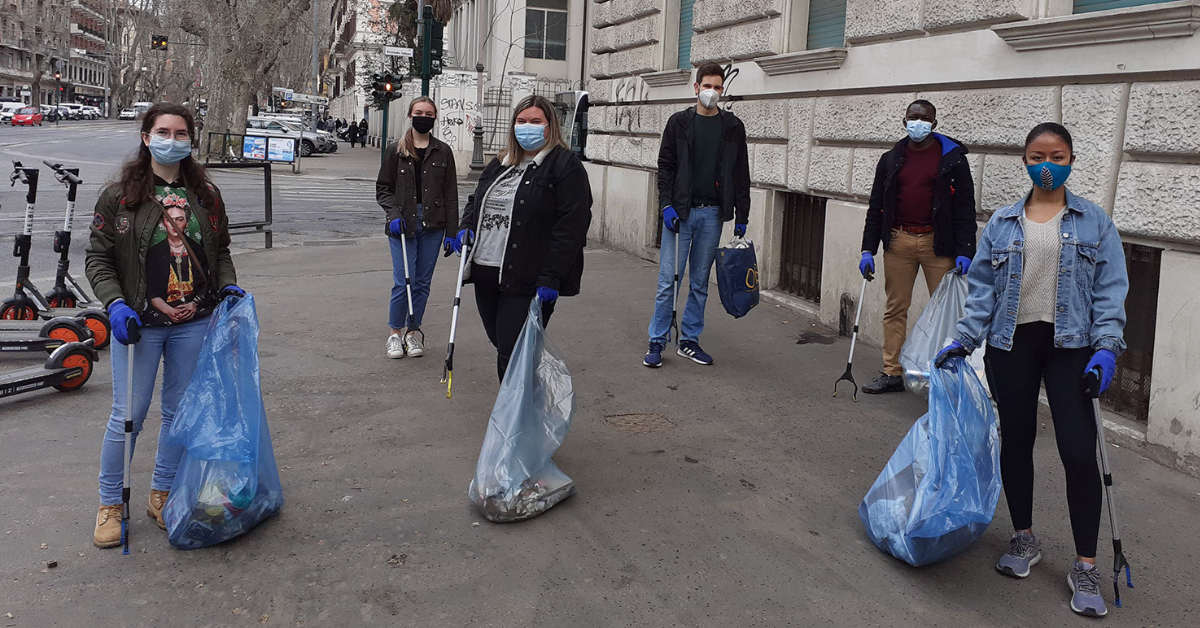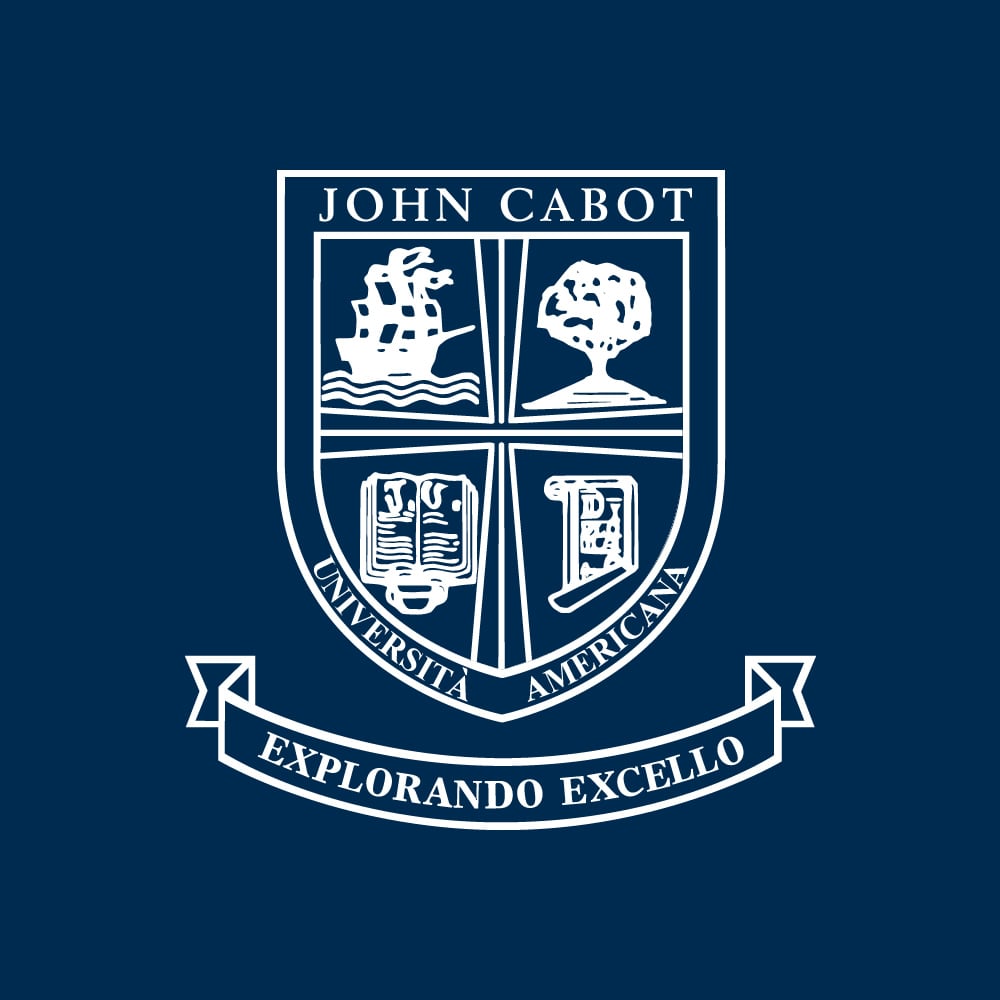 Looking for something beyond the typical classroom experience during your time abroad? At John Cabot University, students have the opportunity to participate in our Community Service Program. It is designed to empower students with the skills necessary to enhance their sense of social responsibility and become civic leaders.
JCU's Community Service Program connects students with affiliated organizations working to empower marginalized communities in a number of different ways. The program offers students a chance to give back to the community that has hosted them during their time abroad, hosting regular neighborhood cleanups around Trastevere. In addition to earning a Certificate of Participation, students increase their understanding of relevant societal issues and build a number of essential skills that they'll carry with them into their future careers.
The Community Service Program is aligned with four core values: Community, Awareness, Respect, and Empowerment. These values are reflected in the skills that students build through participation in the program.
If you're interested in enriching your study abroad experience by participating in JCU's Community Service Program, read on to discover three valuable skills that you'll build as a volunteer.
You'll Build Communication Skills through the JCU Program
When you participate in JCU's Community Service Program, you'll be integrating with the community of Rome on a personal level. Whether you're teaching English, providing services to those with disabilities, or engaging with marginalized communities, your communication, and interpersonal skills will improve throughout your volunteering experience.
While supporting communities in need, you'll gain a greater capacity to communicate, both on a verbal or non-verbal level with those who have a background unique from your own. Participating in community service while you study abroad will give you an opportunity to develop relationships with the community you're serving—enhancing your knowledge of a different culture and equipping you with experience in cross-cultural communication.
During the Community Service Program, you'll also be collaborating with a team of volunteers as well as the organization's team, to effectively distribute services and meet the needs of the community you're working with. Through collaboration and communication, you'll build interpersonal skills that enable you and your team to address community concerns in a supportive and beneficial manner.
Participating in JCU's Community Service Program helps to enhance your communication skills
You'll Enhance Your Critical Thinking Skills
Community service work comes with its own set of challenges. When volunteering in another country, it's not uncommon to encounter obstacles. These can include language barriers, cultural misunderstandings, or feelings of helplessness when working with marginalized or underprivileged communities. However, these experiences will improve your ability to think critically about how to act in the most ethical manner.
While participating in the Community Service Program at JCU, you may encounter situations where you're dealing with individuals or communities in difficult situations. Prior to the program, you'll complete training in problem-solving, further equipping you with the skills to make ethical and respectful decisions on behalf of those you're serving. The problem-solving skills you'll build can be applied throughout your future career, whether it's in civic service or in another field.
Community service work will improve your ability to think critically and problem-solve
You'll Gain Invaluable Leadership Skills
When participating in a community service role, you'll also build important leadership skills that can enhance your ability to assume a role in civic society in the future. A good leader is someone who is able to act responsibly and respectfully in the interests of others, equipped with an awareness of their mission and how it can be achieved.
Working as a community service volunteer in the Community Service Program involves many levels of coordination and organization between you and your team. Developing strong relationships with both your team members and the community you're working in will enhance your effectiveness as a leader—enabling you to work collaboratively, and ensuring that others are supported in the work they do. Additionally, the problem-solving skills you build in community service will help you to make decisions as a leader in the future, which may benefit the community you're serving.
Understanding diverse communities around you will enhance your study abroad experience, and will also equip you with essential skills for a future career. If you're interested in helping others while broadening your cultural horizons, JCU's Community Service Program could be right for you.
Are you interested in this program as a study abroad in Rome opportunity?
Explore your options at John Cabot University today!