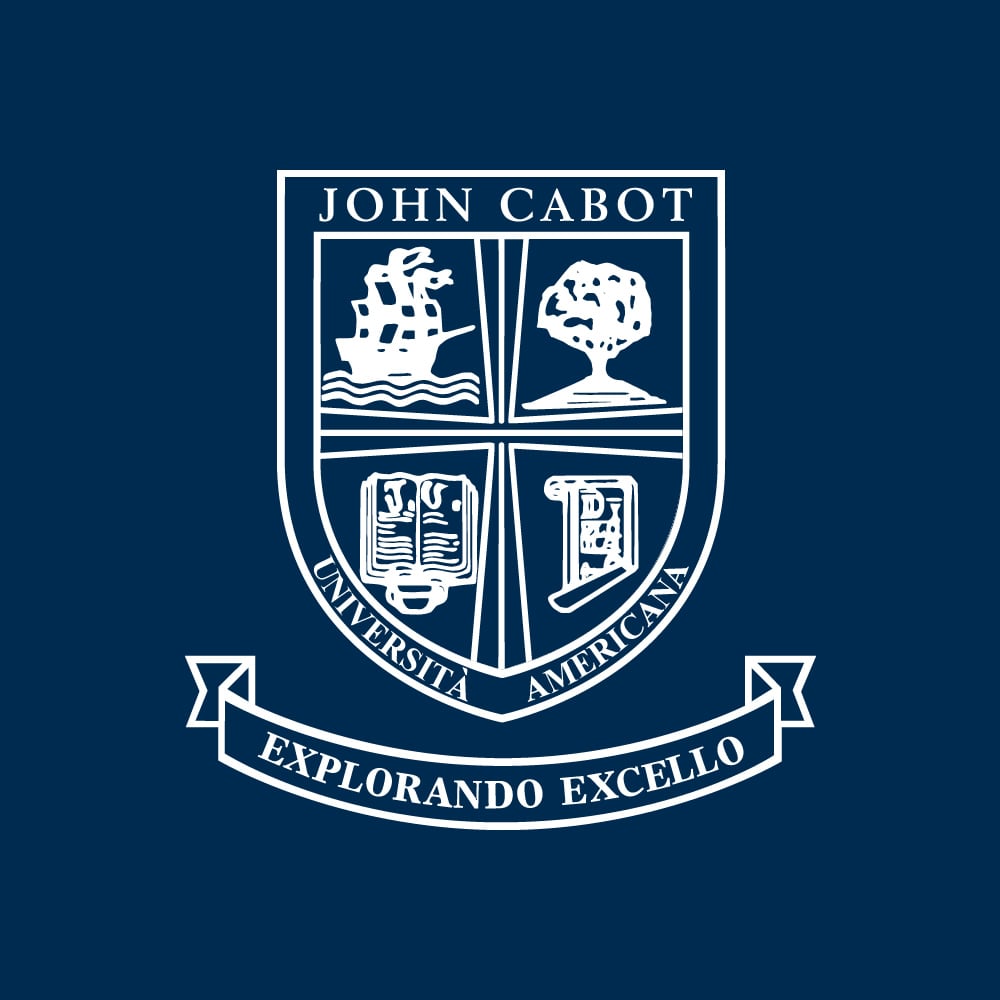 You've decided to experience Italy and Italian culture! The whole idea of traveling abroad excites you, and now it is up to you to decide where to be, what to do, and where to study. What better way to understand and experience a new place than to study it and explore it at the same time. The study of sociology allows you to do just that.
Sociology gives you the chance to explore human society, human behavior and interactions, and how they are all part of cultural and social structures. It's a gateway to understanding important aspects of life that would matter to you and those around you. At John Cabot University, you'll get the chance to pursue a degree in social science, think outside the box, and break intellectual boundaries, while being at the center of Rome, Italy. Immerse yourself in Rome and explore all that the city has to offer as you grow to understand Italian social dynamics while interacting with locals.
Consider the following sociology courses at JCU to deepen your understanding.
Transform Your Views with Sociology
Transform your views within Italian culture at an American university in Rome. At JCU, students are introduced to the history and the basic concepts of the study of society. You will get to understand sociology's history, core concepts, and development while tackling different and important issues of social life in Italy from education, culture, religion, class, race, and gender, to family, globalization, migration, religion, media, and social change.
The course will allow you to voice your opinion and views about society, from what you will learn, and from the experience that you will gain outside of the classroom as you explore the city of Rome. Let JCU and Rome be your learning ground!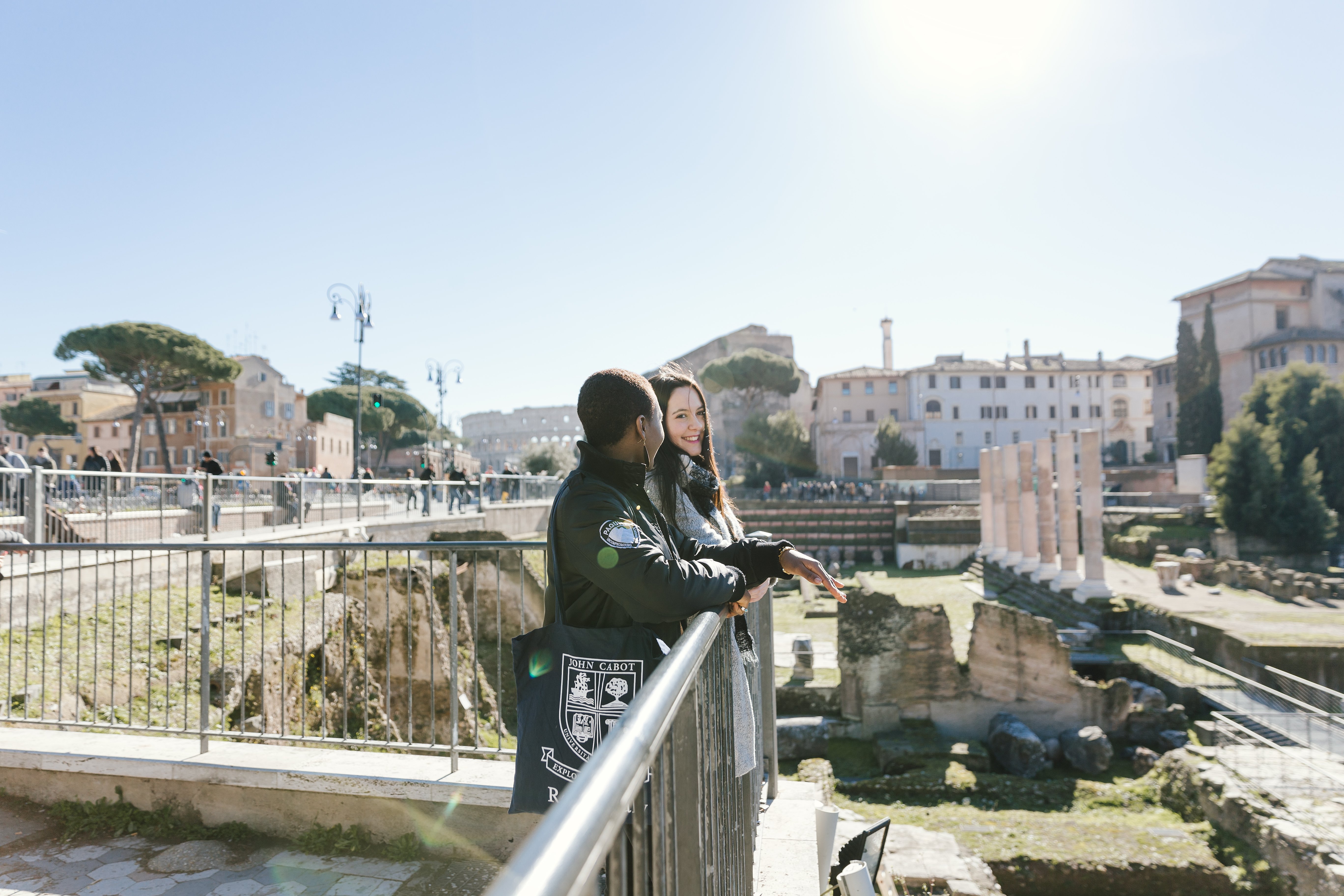 Exploring Rome is part of being at an American university in Italy
Rome: Modern City Taught at a University in Italy
Explore the city of Rome, and its contemporary sociological analysis through this course at our university in Italy. This course will introduce you to and allow you to think critically about the changes that are occurring within the city, from populations, neighborhoods, and patterns of daily life and commerce to the conventional challenges facing Romans today. This course is full of fun field trips and discovery of city neighborhoods, and hands-on experience to the challenging realities the city is facing from housing, degradation and renewal, environmental questions, transportation, multiculturalism, wealth and poverty, social conflict, and political identities. It's also a great way to engage with the locals and improve your Italian language skills.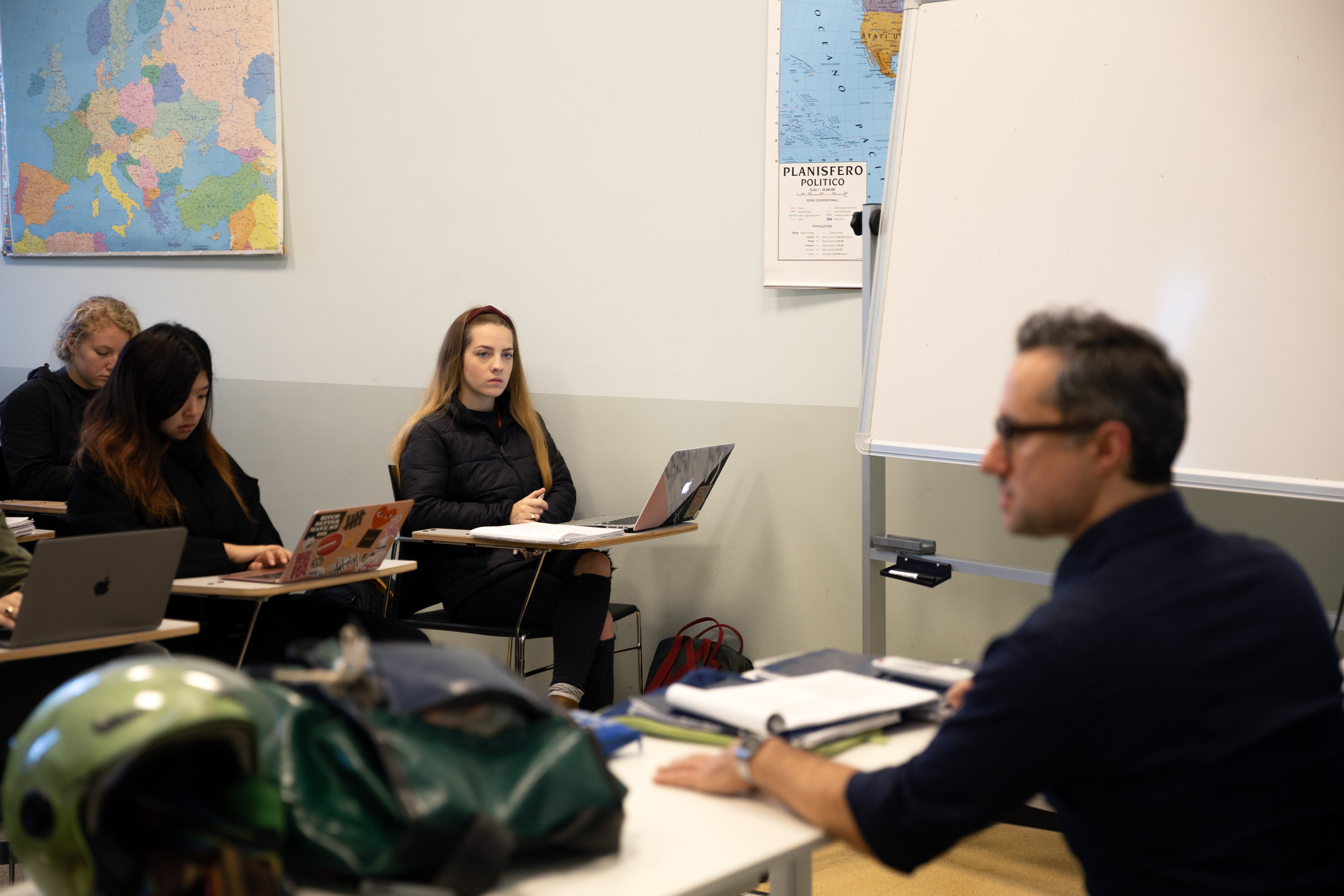 Study abroad at John Cabot University and experience Italy
Engage With Contemporary Italian Society
This course may consist of a field trip within the city of Rome, and some of its classes would require you to conduct some field trip observations and interviews with Italians. The curriculum provides an exciting opportunity for you to discover how Italian families and gender roles have developed since the 1970s. You will experience Italian society at its core, as you learn how Italians express, negotiate, and transform their cultural and social identities.
You'll also learn of contemporary Italian politics and parties versus traditional, civic movements fighting for social issues such as sexual identities and disability rights, and how immigration has created a multi-ethnic society within the country that is changing and shaping contemporary social and cultural life.
Are you ready to begin your study abroad experience in Rome?
Contact John Cabot University to learn more!