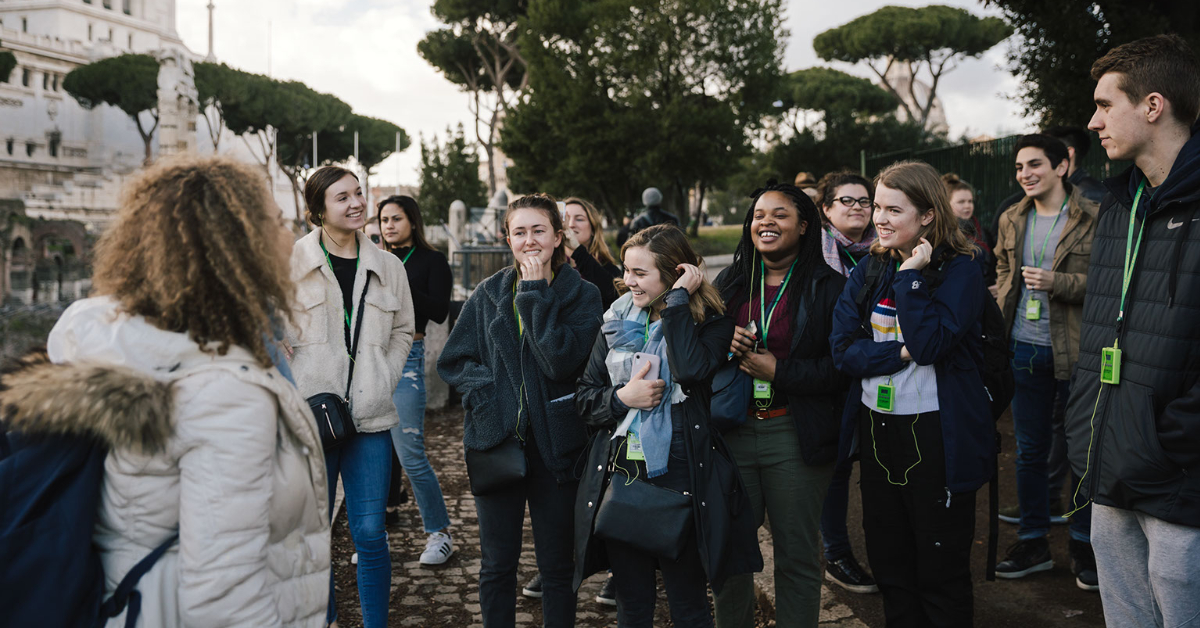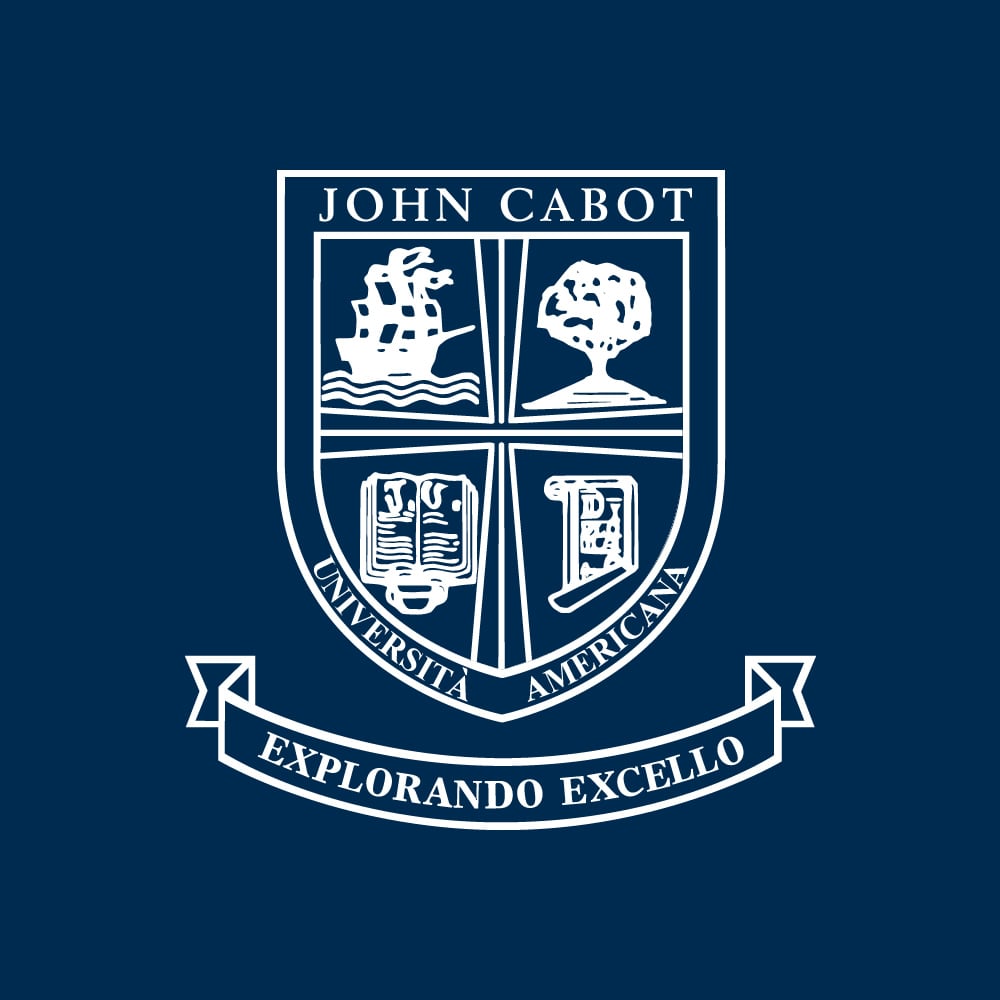 Studying abroad is a global phenomenon, with more students looking to enjoy a different kind of university experience. Students get to examine subjects from a global perspective in an environment that encourages the exchange of different cultures, ideas, and backgrounds. At the same time, an international degree is an excellent way to bring something special to your resume in the eyes of employers–particularly when you're vying for opportunities with global organizations.
At John Cabot University, you can enjoy all these benefits and more against the background of Rome–a city renowned for its history, culture, and art. Keep reading to discover the value of getting an international education from our American university in Italy.
Access Global Career Opportunities
Studying abroad exposes you to a world of new academic and professional opportunities. You'll hear about different organizations, businesses, and community initiatives that might not exist in your home country. This is a chance to broaden the possibilities for your future and discover new avenues to apply your skills and experience.
While studying at our American university in Rome, you can take advantage of these opportunities through internships, events, career fairs, and more. John Cabot University is proud to collaborate with over 740 companies and organizations (operating across Europe and the world), providing exclusive internship and job opportunities to JCU students and alumni. Our past students have found internship positions with:
OK Productions LLC: specializes in producing high-quality television content
Scooterama: a private Vespa tour company operating in Rome
L'Arche - Il Chicco: a global non-profit organization dedicated to people with and without mental and physical disabilities
DayBreakHotels: a booking company in the luxury hotel sector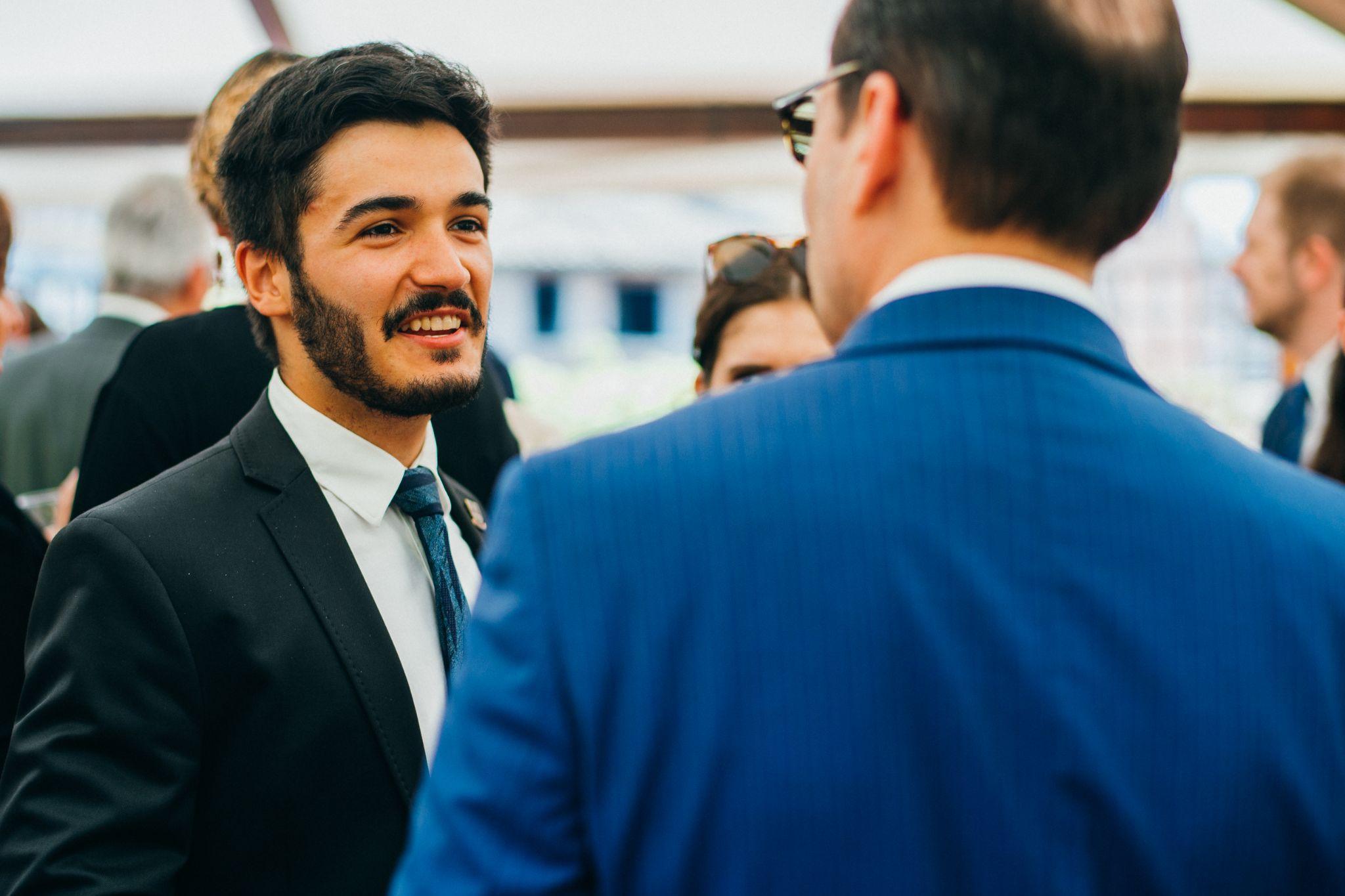 Our American university in Rome can connect you with international internships and career opportunities
Stand Out to Employers When You Study Abroad in Italy
Studying abroad is evidence of your ability to excel in an entirely new environment. It shows that you took the initiative to step out of your comfort zone and have developed an improved understanding of the world around you. In today's globalized world, employers are looking for graduates who demonstrate:
Intercultural diplomacy skills
Adaptability
Curiosity
Confidence in navigating an international workplace
Global perspective
Linguistic abilities
Whether you're hoping to take your career to a new place or bring your experiences back to the U.S., international education is a great way to stand out to employers around the world.
Enjoy the Benefits of an American Liberal Arts Education
As an American university in Rome, JCU aims to offer all the benefits of international education in an American-style learning environment. Our classes in Rome offer:
An average of about 15 students
The chance to get to know your professors and share your ideas in class
The development of traditional academic skills by writing analytical papers and conducting original research
A network of contacts from around the world
Not to mention, JCU Professors hold degrees from universities such as Brown, Columbia, Harvard, Johns Hopkins, Cambridge, Oxford, and more. When you study abroad in Italy, you can expect to find a high-quality, international education that meets the standards of an American liberal arts university.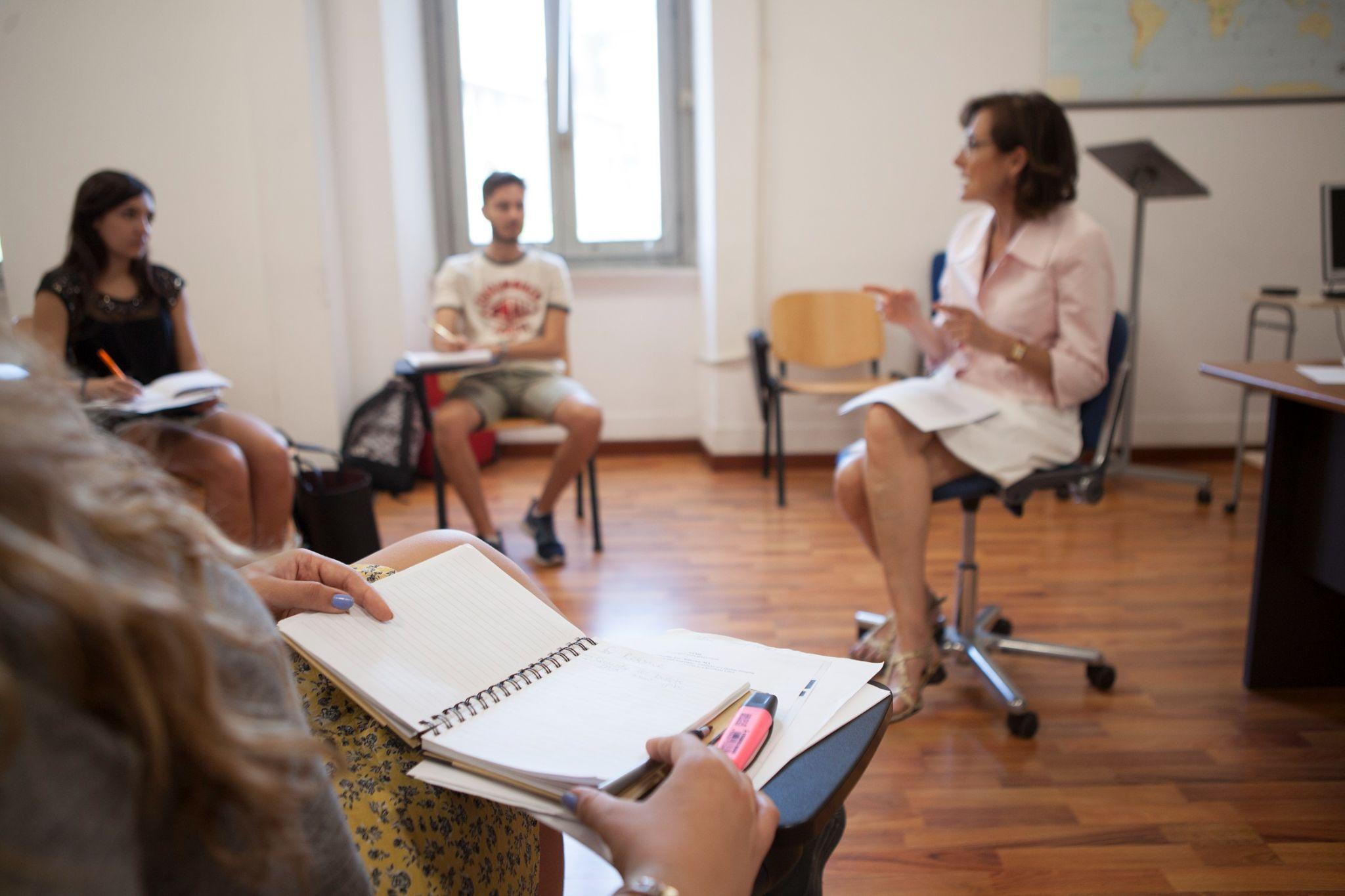 JCU offers an international education in an American-style learning environment
Explore a Cultural Capital of Europe
Studying at John Cabot University is your chance to explore the city of Rome as a living classroom. From the Roman Colosseum to the Pantheon to St. Peter's Basilica, the city of Rome is full of opportunities to explore art, architecture, history, archaeology, religion, and more–all on location at museums and historic sites. With field trips, internships, research opportunities, on-site learning, and clubs, you can grow personally and intellectually through first-hand experience with the culture.
Along with the wealth of opportunities in Rome, you'll enjoy a multicultural environment on campus that welcomes students from 75 different counties. Get ready to build a global network while living in the heart of Europe and earning an international education at JCU.
Are you interested in attending an English-language university in Italy?
Contact John Cabot University to learn more!