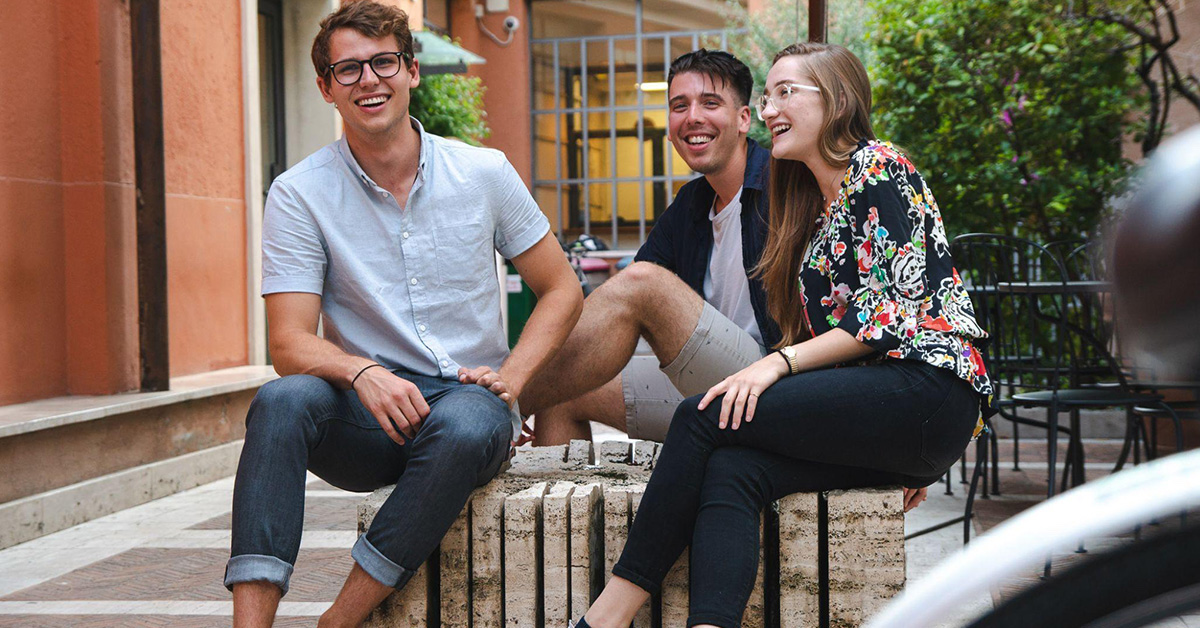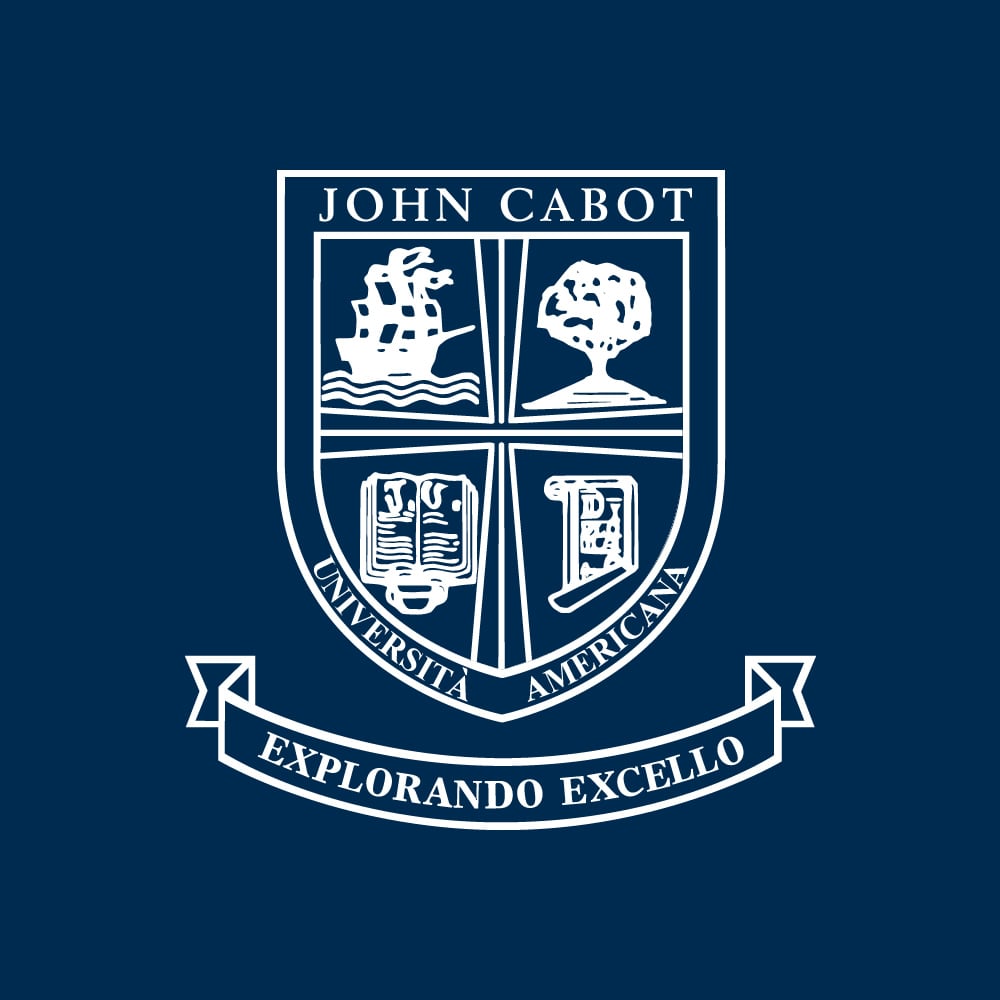 Studying abroad is a once-in-a-lifetime experience, and at John Cabot University, we want every student to feel they can make the most of their new environment. Our university in Rome represents students from 75 different countries, and each one finds their place in our community. From the first day they set foot on our campus, our students are made to feel welcome and supported as they navigate all that JCU has to offer.
You'll find we offer an extensive range of campus services and resources, including orientation activities, residence halls, and an Office of Health and Wellbeing. At the same time, student clubs, activities, and trips run throughout the school year for you to connect with the community outside the classroom. At JCU, you'll have the experience of a lifetime surrounded by people that care. Keep reading to learn more about what our student services have to offer!
Welcoming New Students With Orientation
Orientation week is an exciting time in the community at JCU. But we're also aware that, for many students, the experience of moving abroad can be a daunting one. As an English language university in Italy, our students come from around the world to start their academic journey in Rome. Orientation week is designed to help each student smoothly transition to life at John Cabot University and the city of Rome.
The mission of the Orientation Program (OP) is to provide new incoming students and their families with an introduction to JCU, so they can begin making the most of the community on campus as well as life in Rome. To do this, Orientation offers a combination of both educational and interactive sessions. Students will go through the important administrative tasks, like picking up their JCU ID and checking in to their residence. After that, students will participate in campus tours and other activities so they feel comfortable navigating their new home.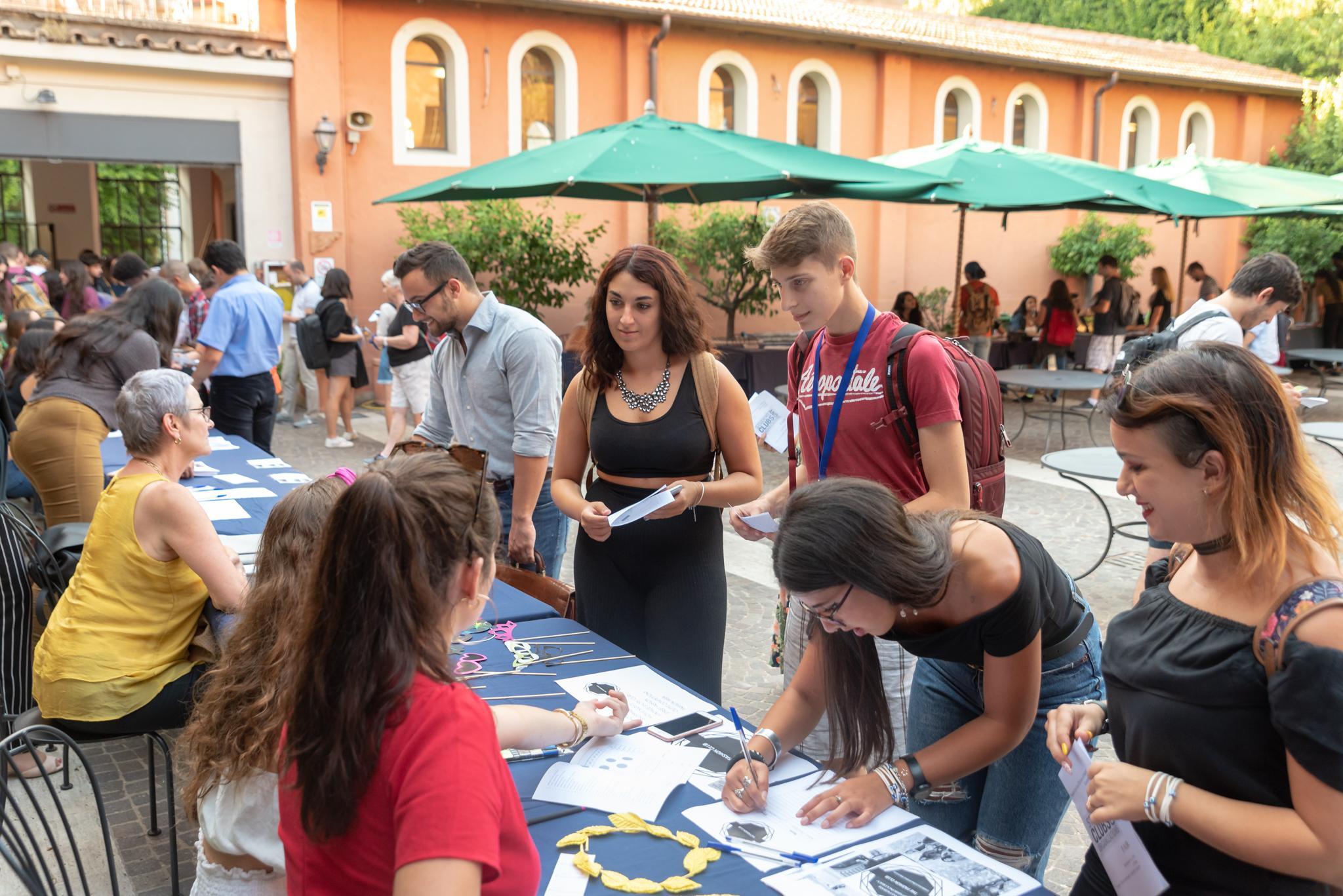 Students settle into their new home with our Orientation Program
Live in the Community with JCU Housing
Living where you study is a great way to immerse yourself in your new community. The Office of Housing and Residential Life supports the American belief that students living in a community of their peers benefit both academically and socially. Here at JCU, we give you the opportunity to live in an international community consisting of other students and staff from different countries, cultures, and backgrounds. The university has carefully selected locations close to the main campus buildings and in nearby residential areas that encourage students to integrate into the local community.
While living amongst your peers, you'll also enjoy the benefits of our Residential Life program. Programs and events sponsored by the JCU Housing Office range from a simple "meet and greet" at the beginning of the semester to an American breakfast prepared by the RA team. Our team of Resident Assistants are there to ensure every student feels comfortable in a safe living environment.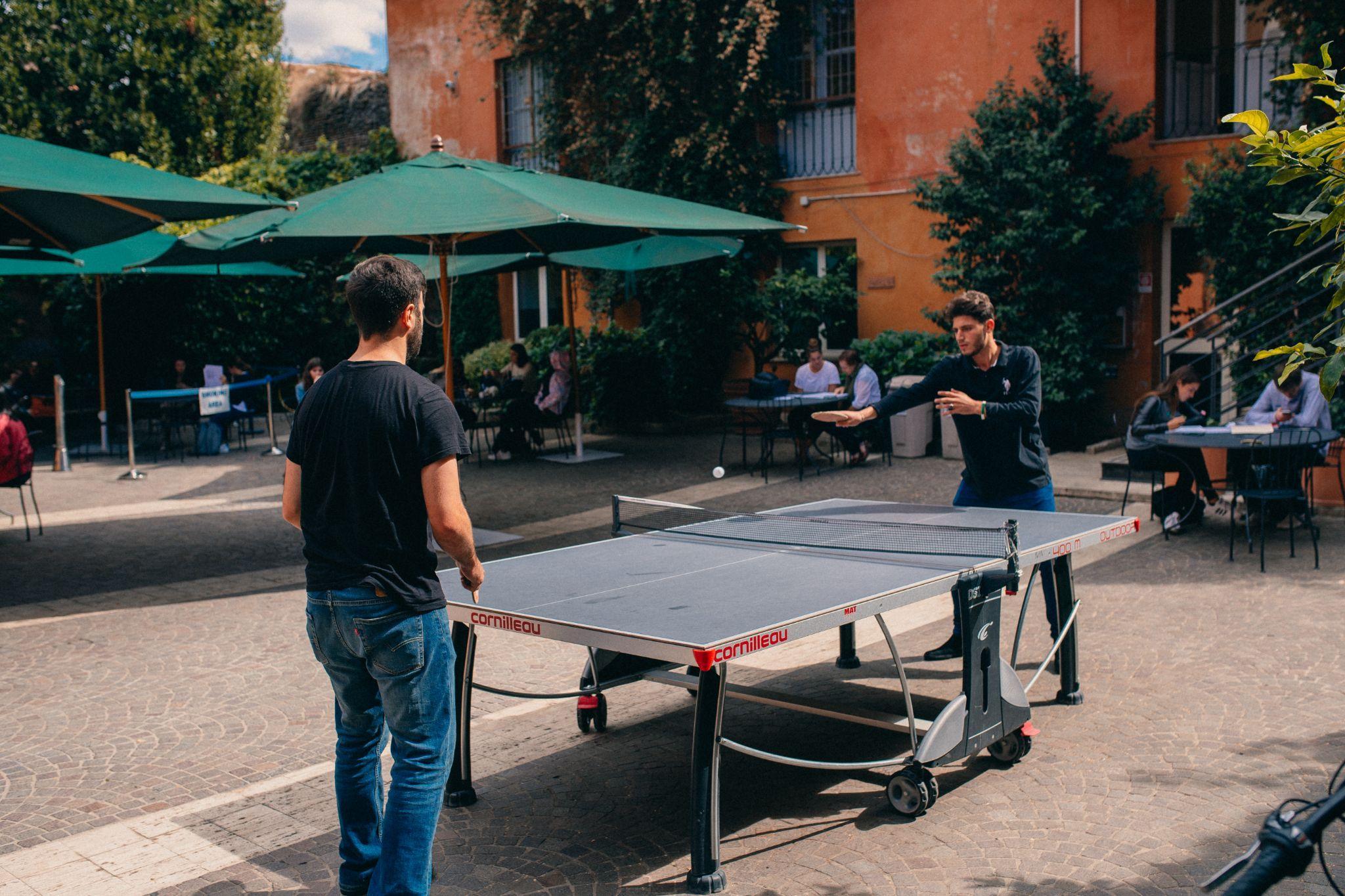 JCU Housing is a chance for students to fully immerse themselves in the community
Prioritizing Student Health and Wellbeing at JCU
A good community takes care of each and every individual. When you study abroad in Italy, you'll have access to a high level of care right on campus through the JCU Office of Health and Wellbeing. The office works to connect students with physical and mental health resources in order to enable them to better achieve their educational and personal goals.
Specifically, students may request assistance with on and off-campus doctors, directions to different medical institutions, and help with the insurance claims process. The JCU Counseling Center also offers individual counseling sessions in English and Italian. Here, students can work through any challenges that may affect their academic and personal success. Whether you are struggling with stress, anxiety, relationship issues, culture shock, substance use, or difficulty adjusting to university life, our team of counselors is here to support and guide you.
In a community that values the health and happiness of each individual, you can reach your full potential and make the most of your time in Rome.
Are you interested in the experience at our English language university in Europe?
Contact John Cabot University today!