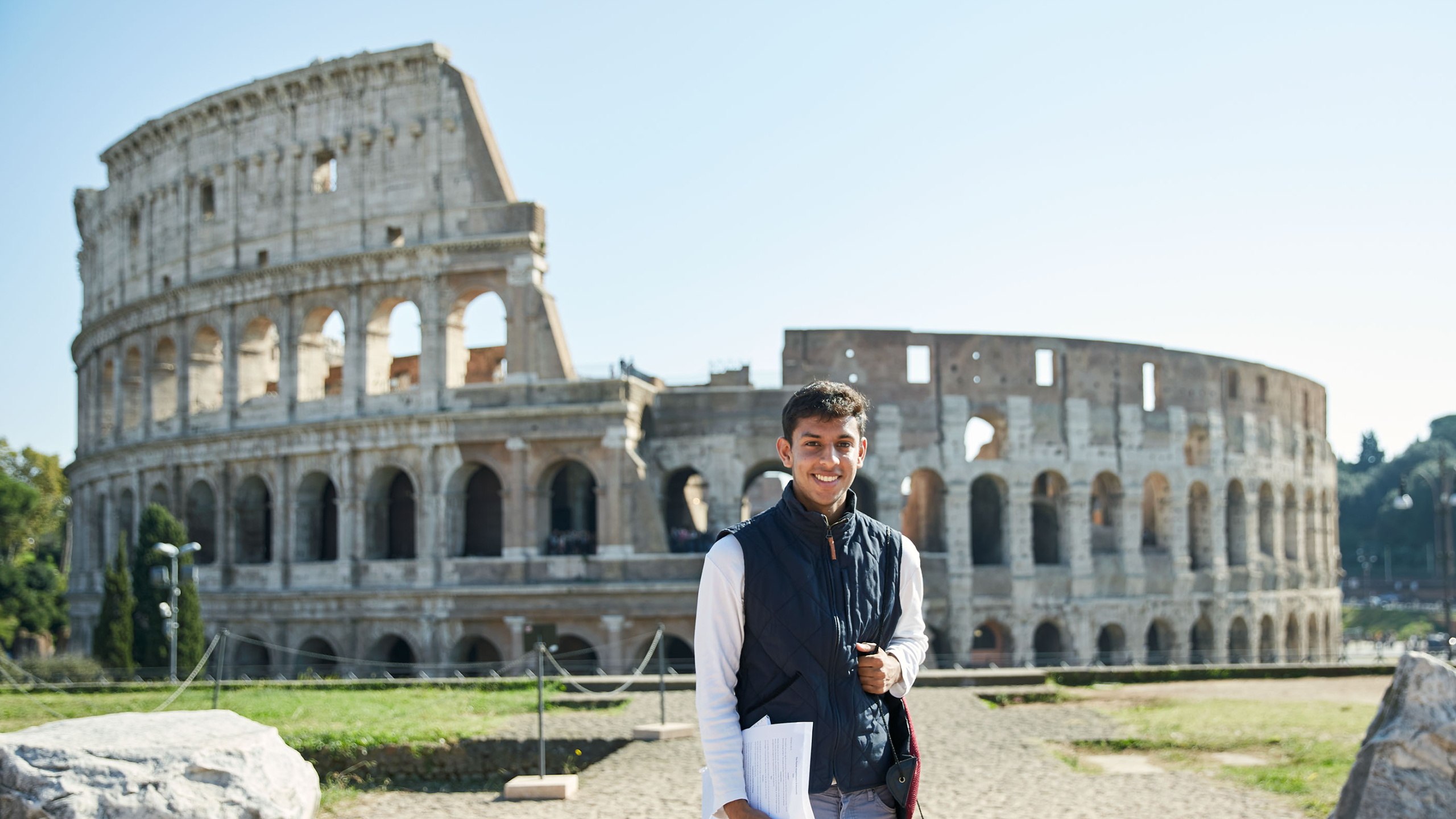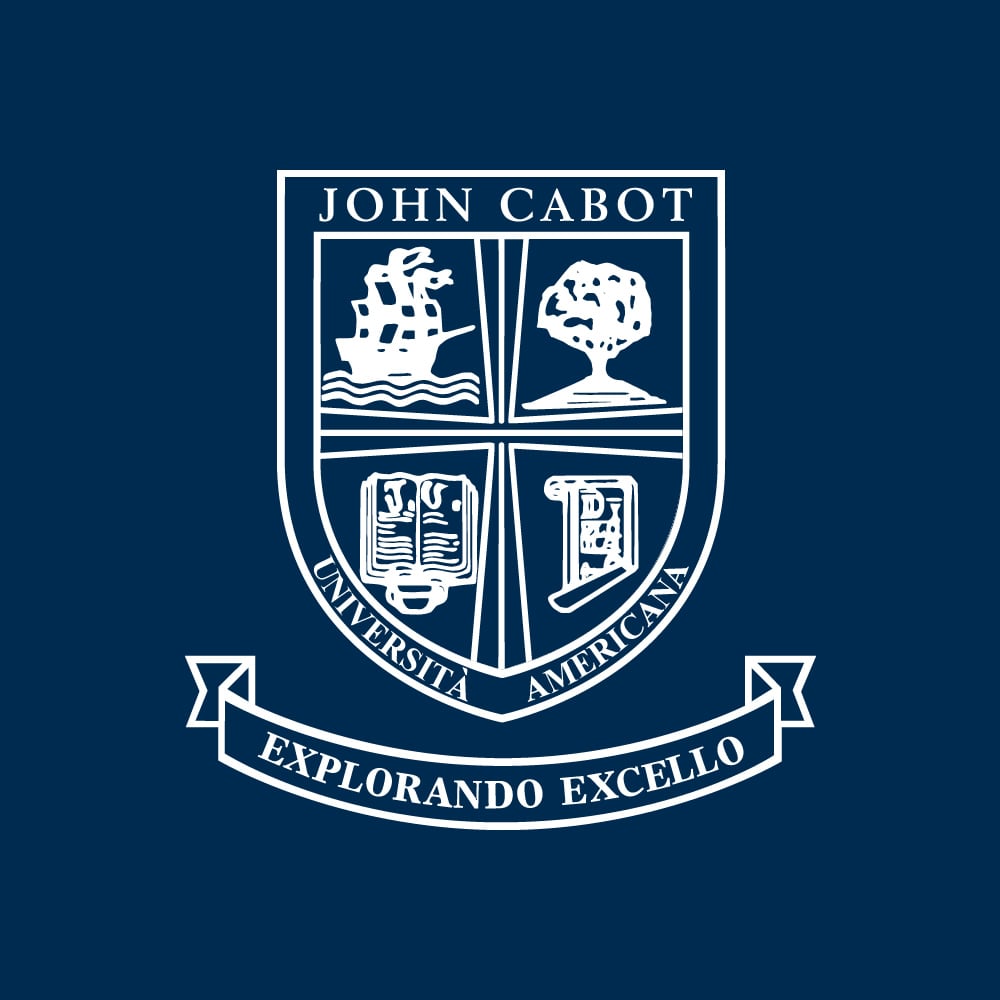 Your university experience should offer exciting opportunities to explore your interests both inside and outside of the classroom. Choosing to study abroad in Rome gives you the chance to enrich your studies and become part of a modern European capital. Renowned for its rich cultural heritage, Rome continues to stand as the "Eternal City," attracting international acclaim year-round.
As an international student, there's no better place to explore your intellectual horizons, meet new people, and expand your cultural insights. From history to art to the Italian language, Rome offers infinite possibilities for learning more about yourself and the world around you. Read on to learn more about what Rome holds in store for you!
Discover the Cultural Wonders of the City
When it comes to historical sites and cultural attractions, few cities in the world can compete with Rome. With thousands of years of history, Rome is a living museum waiting to be explored. The city boasts over 50 museums, more than 900 churches, and is home to over 10 UNESCO World Heritage sites. The Colosseum stands as a paradigm of architectural excellence, while the Pantheon is one of the greatest achievements in ancient construction. If you choose to study abroad in Rome, you'll have access to these famous landmarks and much more.
Not to mention, Rome is home to some of the greatest masterpieces of the art world, including Michelangelo's ceiling in the Sistine Chapel and Raphael's frescoes in the Vatican Museums. Just exploring the cobblestone streets is enough to encounter something that will surely pique your interest. The John Cabot University (JCU) campus is located in the heart of Travestere, a lively historic district within walking distance of the Vatican, Piazza Navona, and the Roma Forum. With the chance to live in the midst of Rome's cultural wealth, there's no end to the experiences you'll discover during your study abroad opportunity.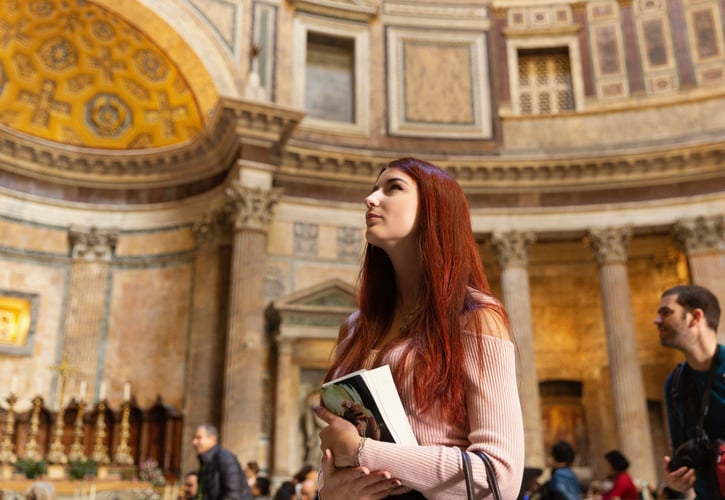 Immerse yourself in a city of artistic and cultural beauty when you study in Rome
Meet New People in a European Capital
One of the many attractions of Rome is the people it's made up of. As a dynamic European hub, Rome is a hotspot for both Italians and foreign visitors. Each year, the city attracts many international students to its lively culture and landscape. Volunteer opportunities at JCU offer students a unique opportunity to connect with the local people, as well as their fellow students. Our community service programs are designed to empower the local community while increasing each student's personal development through civic engagement.
Not to mention, Rome's proximity to other major European countries offers endless opportunities to connect with new people and explore all that the continent has to offer. Much of Europe is connected by train, allowing for accessible and scenic travel between different countries. When you study in Rome, be sure to take advantage of the city's location to explore both Italy and the surrounding areas.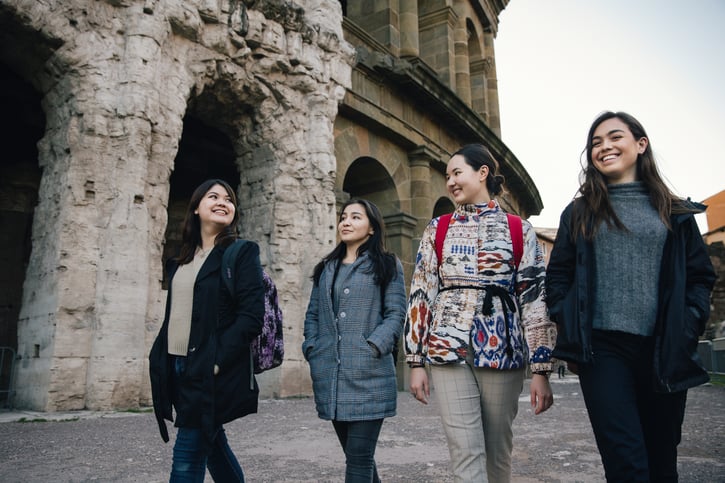 Build connections in a diverse and welcoming community
Something for Everyone When You Study in Rome
Students of all disciplines and majors will find opportunities to enhance their learning experience in Rome. Whether you have a program in mind or are looking to explore all your options, JCU is there to help every student find their passion. From history to fashion to political science to classics, studying abroad in Rome provides an enriching backdrop for your educational experience.
Rome's history, culture, and location make it an ideal destination for students looking to experience life in an influential city that is a longstanding hub of religious, political, and economic import. Many types of internships are also available for students looking to add international work experience to their resumes and experience the professional world of Italian industries. The city is the perfect place to develop a sense of the political and social context of their studies while connecting with the richness of community life in Rome.
Are you looking to study at an American university in Italy?
Contact John Cabot University today!