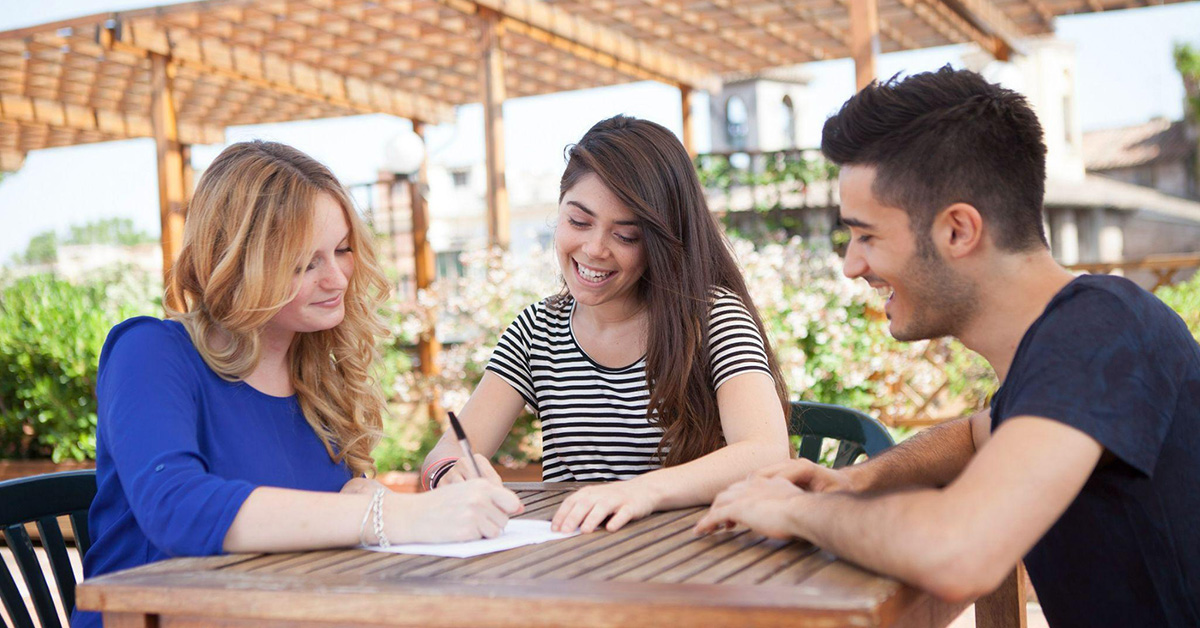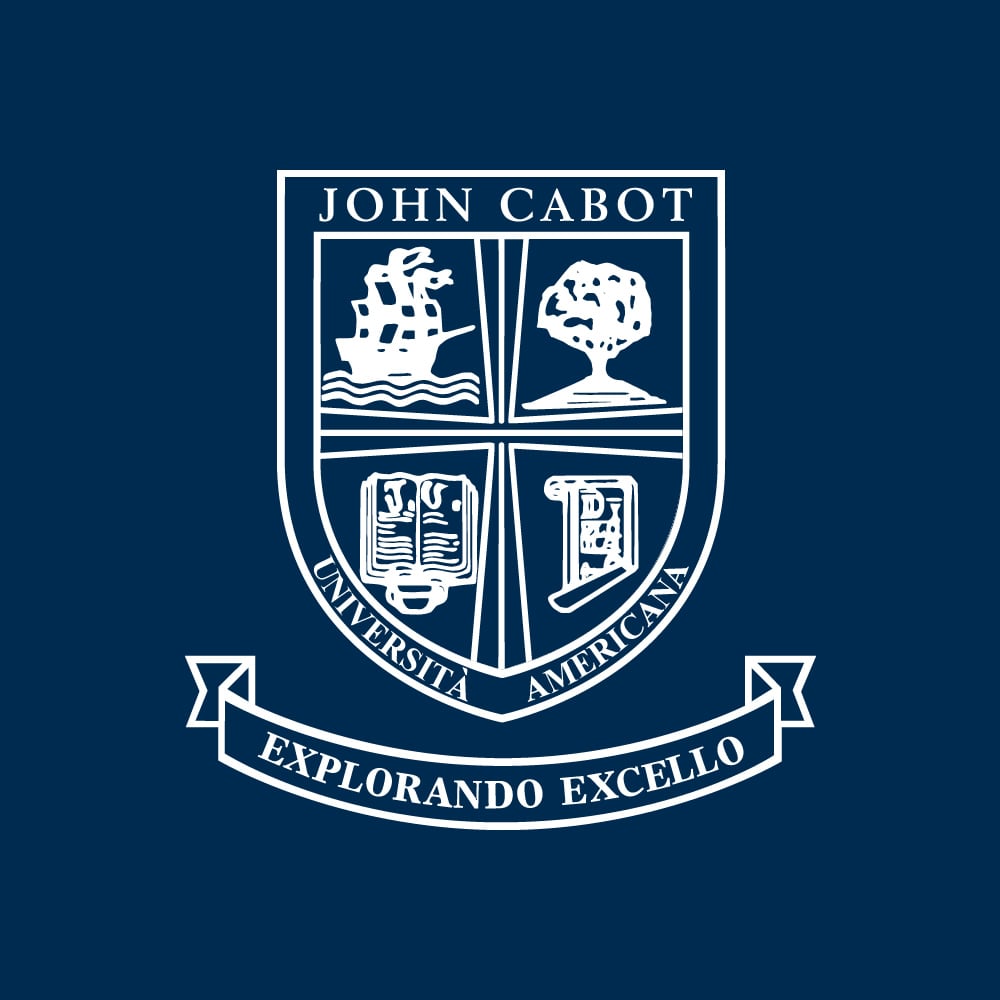 At John Cabot University, students are dedicated to working hard and making the most of the tools and resources available to help them achieve their academic and career goals. Our team strives to support students in any way we can. For-credit internships at JCU are an excellent way for students to explore different career paths, gain valuable experience, and develop essential networks, all while earning academic credits.
If you have completed at least sixty credits, maintained a 3.0 GPA, and are in good administrative standing, a for-credit internship could be right for you. Read on to learn more.
Explore Career Options as You Study at John Cabot University
Doing your research is a great way to start exploring career options that interest you; however, the best way to determine whether a path is right for you is through first-hand experience. A for-credit internship allows you to do just that. As long as your internship is obtained through the JCU Center for Career Services, you can explore any field that appeals to your interests and aptitudes.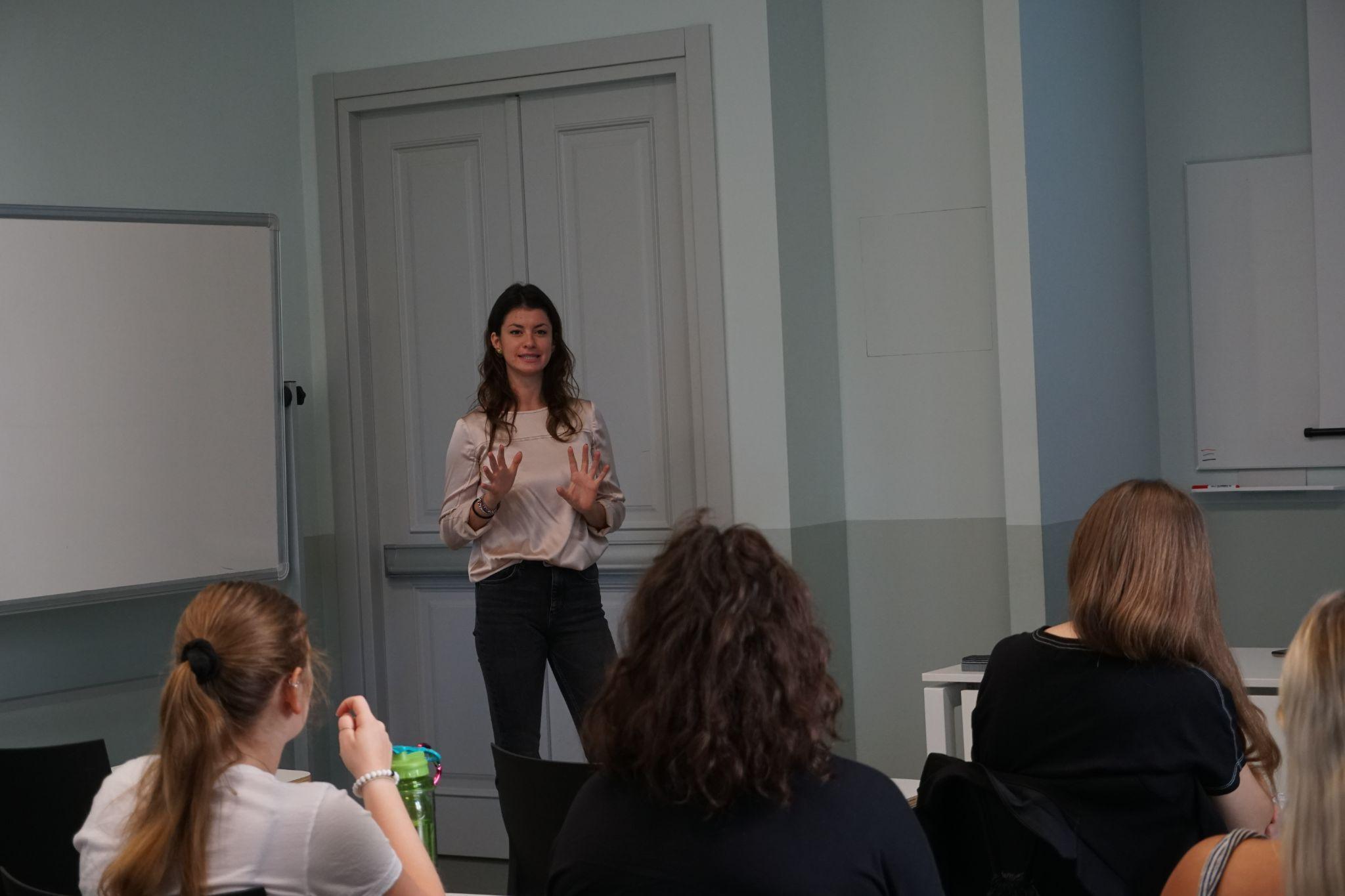 Students at John Cabot can explore their options in our for-credit internship course
During your placement, you'll have opportunities to ask questions, shadow experienced professionals, and perform rudimentary tasks to determine whether you can see yourself in a similar role in the future. Even if you find that the career path you're exploring does not suit you, you will have still contributed significantly to the completion of your academic program and undoubtedly gained valuable, transferable skills.
Earn Credits While Gaining Work Experience
After completing a for-credit internship during your studies at JCU, you will earn three academic credits. You can also use your internship as a major elective, depending on the requirements of your program. JCU has designed the structure of our for-credit internship course to maximize the valuable work experience you'll gain.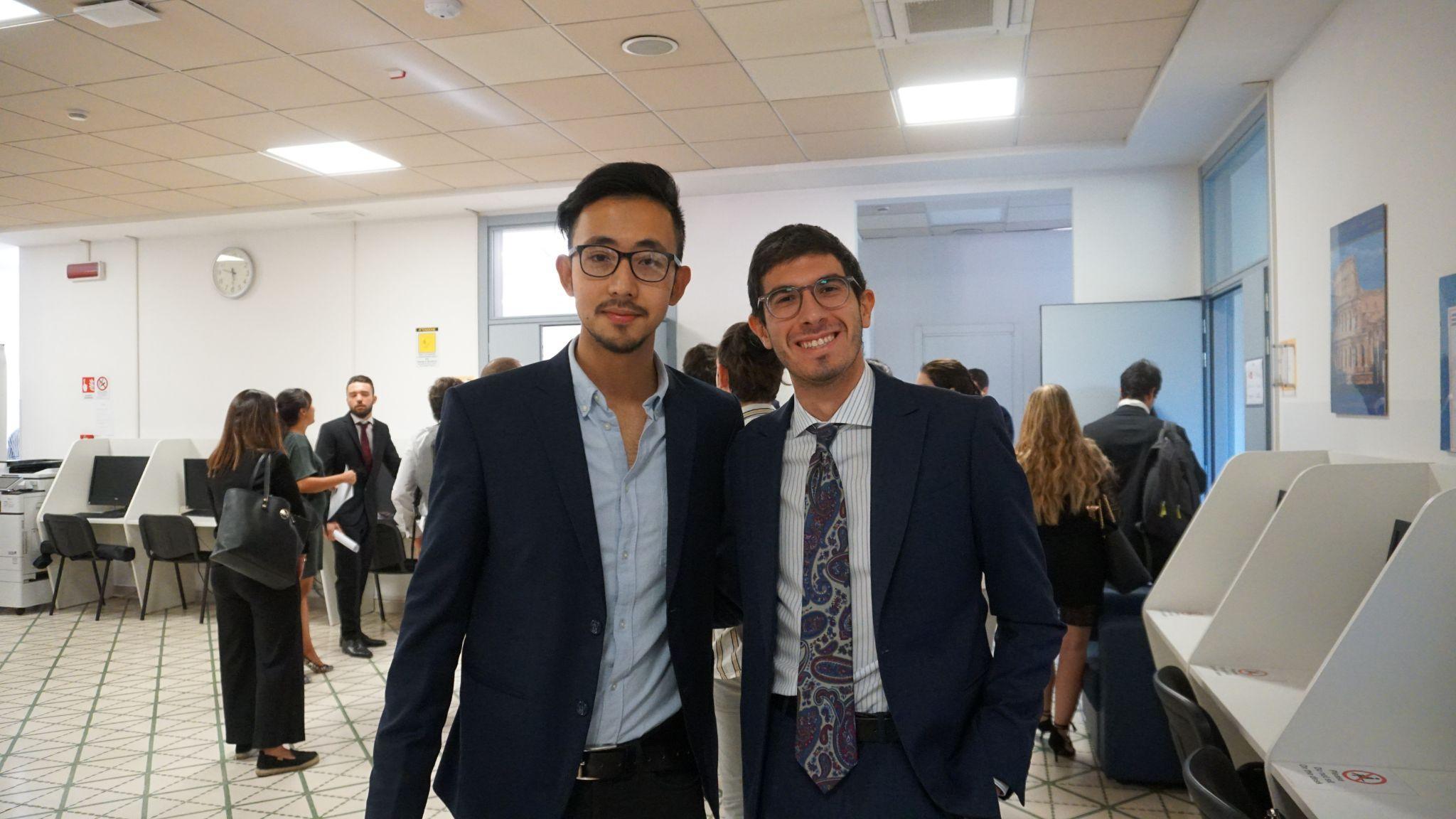 John Cabot students can gain valuable experiences in their internship placements
You will be required to complete 20 hours of in-class instruction, a minimum of 150 working hours, a daily internship log, an in-depth interview with the internship sponsor or a member of the organization, and a white paper assignment. In addition, positive feedback from your employer is necessary. The intensive nature of the course encourages engagement and motivates students to be diligent and take full advantage of their position. You will have all the tools and support you'll need to gain essential skills and experience that will benefit your career no matter your path.
Build Your Professional Network
As a student taking courses at an American university in Rome, making new connections will help you enjoy your academic experience, but it also provides you with avenues to advance your career. Networking is the perfect way to plant the seeds for future career opportunities. During a for-credit internship, you'll do well to develop strong connections with the organizations you work with. Always strive to introduce yourself to team members, take every opportunity to establish meaningful connections in the workplace, and aim to demonstrate your value in your placement.
How to Start Your For-Credit Internship
Since our for-credit internship course is a valuable opportunity, it can be pretty competitive. The final decision is up to the companies hiring candidates based on their interview performance and previous experience. That's why we encourage students to focus on putting robust applications together. Start polishing your CV and brush up on your interviewing skills today!
Applications for summer internships will be open from February 15th to May 15th.
Want to attend an English language university in Europe?
Contact John Cabot University to learn more!