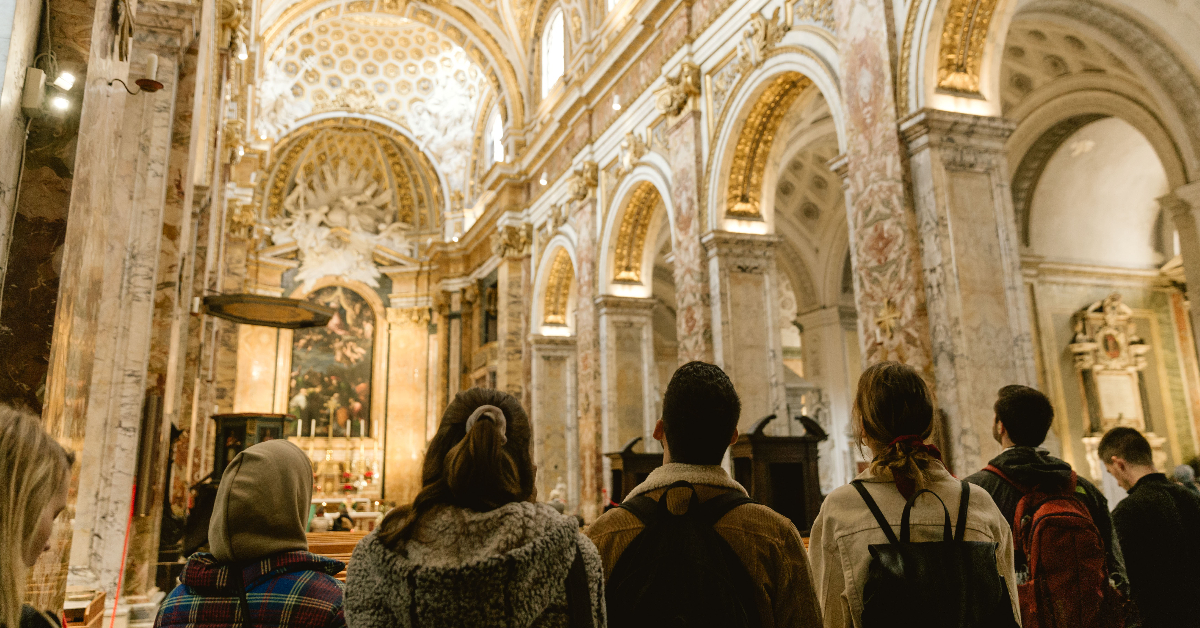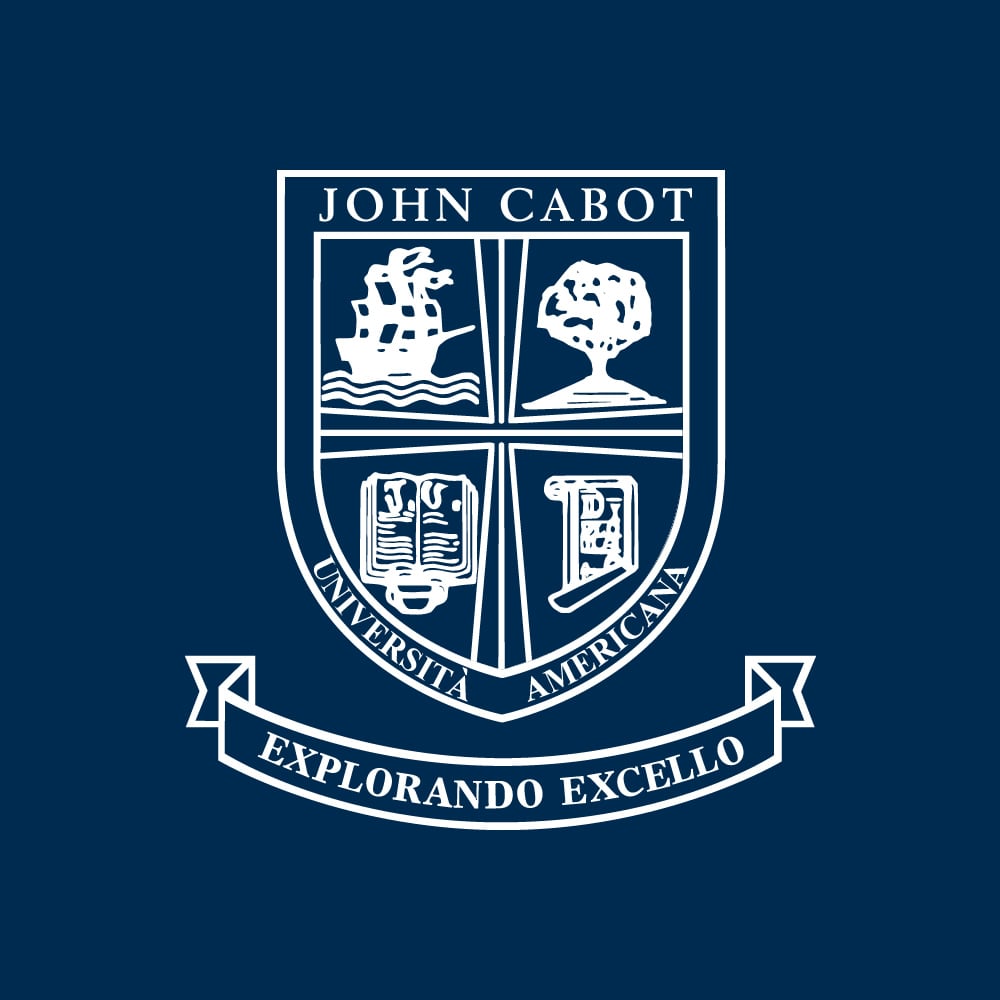 If you're considering studying Art History while earning your Bachelor's degree, you're probably already aware of the profound impact that art has on society, politics, history, and human beings themselves. In the study of Art History at John Cabot University, students learn about art-historical theories and develop their analytical skills against the backdrop of the city of Rome. Rome is the perfect location to study Art History, given its historical significance as both the center of the Roman Empire and the intersection of Europe and the rest of the Mediterranean.
With all the artwork, architecture, and historical monuments that the city of Rome holds, as an Art History student at JCU, one of the most valuable aspects of your experience will be the opportunity to take on-site courses. The on-site courses offered by JCU's Art History department give students a chance to apply what they've learned while observing artistic wonders in the context in which they were created. Below, discover more about the benefits of taking on-site courses as an Art History student at JCU.
Engage With the Material While You Study Art History in Rome
While classroom lectures are important in obtaining critical information about Art History theories and concepts, it can be difficult to fully process what you've learned without seeing it applied in the real world. When taking on-site courses while you study Art History in Rome, you'll be able to engage with what you're learning, seeing the course content as it pertains to works of art.
For example, in the course "Early Italian Renaissance Art," students explore the social and religious context of the Renaissance and gain familiarity with the notable artworks of the period in the classroom. Through multiple on-site visits around Rome and a trip to Florence, students have the opportunity to apply what they've learned and study the works of the Early Renaissance in person. This experience helps students to engage with the material, boosting their ability to retain information while enhancing their understanding of the context in which the art was created.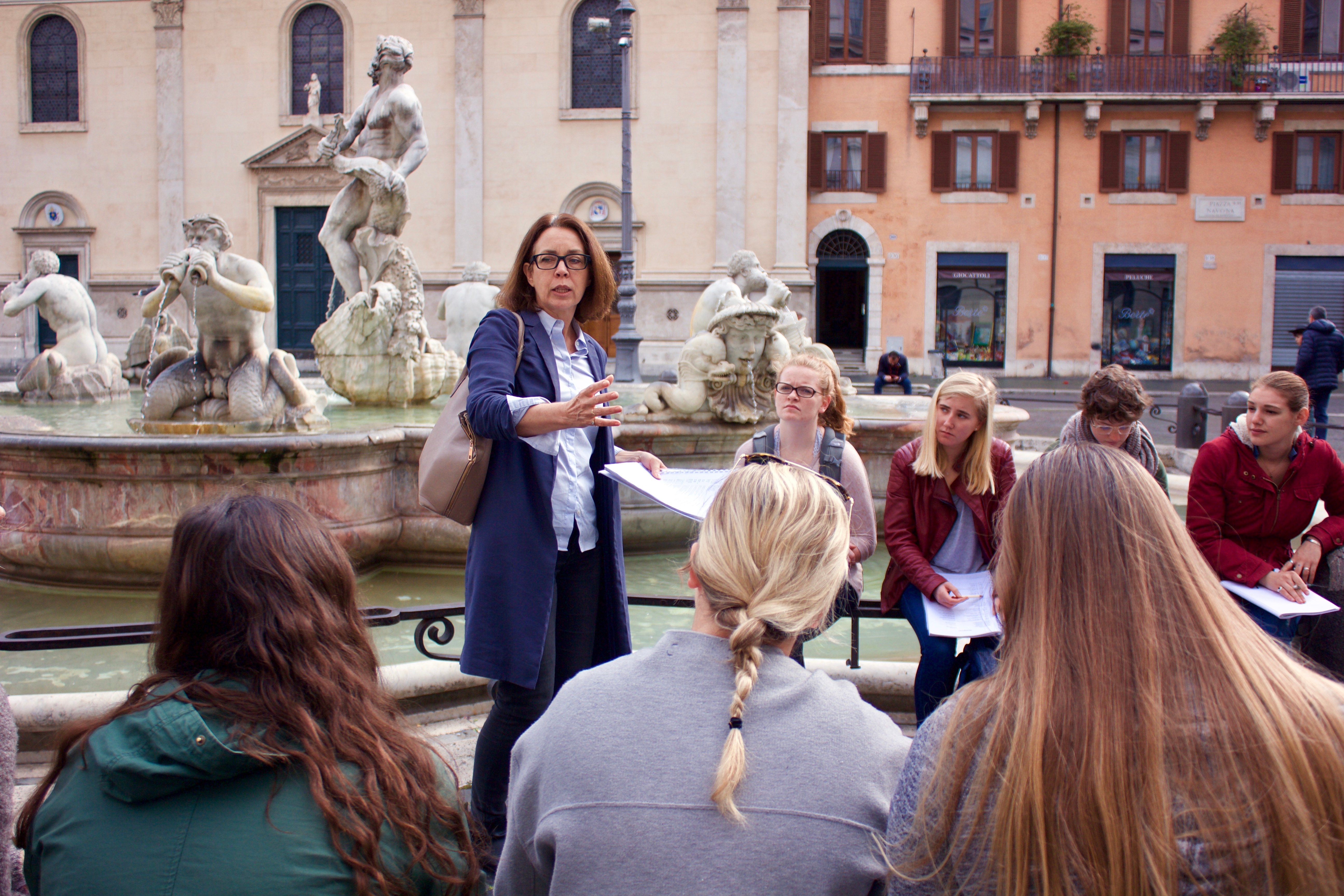 When you study Art History in Rome, on-site courses give you a chance to apply what you've learned
Conduct a Better Visual Analysis
While much of the study of Art History relies on an understanding of the political, historical, and social context in which the piece of art was created, part of it also hinges on visual analysis. Visual analysis is used by art historians to describe the visual aspects of the artwork and analyze their impacts on the overall piece. Characteristics such as scale, composition, format, line, color, texture, light, and more are all studied and used to thoroughly understand the work.
While you study Art History in Italy as a JCU student, participating in on-site classes will give you the chance to see the artwork you're studying in person, rather than trying to determine its visual characteristics on a screen. Whether you're studying a relic of Ancient Rome in the course "Ancient Rome and Its Monuments" or are exploring the architecture of old Italian settlements in "Cities, Towns & Villas: Rome, Ostia, Pompeii," your ability to observe works of art up close will improve your ability to conduct visual analysis.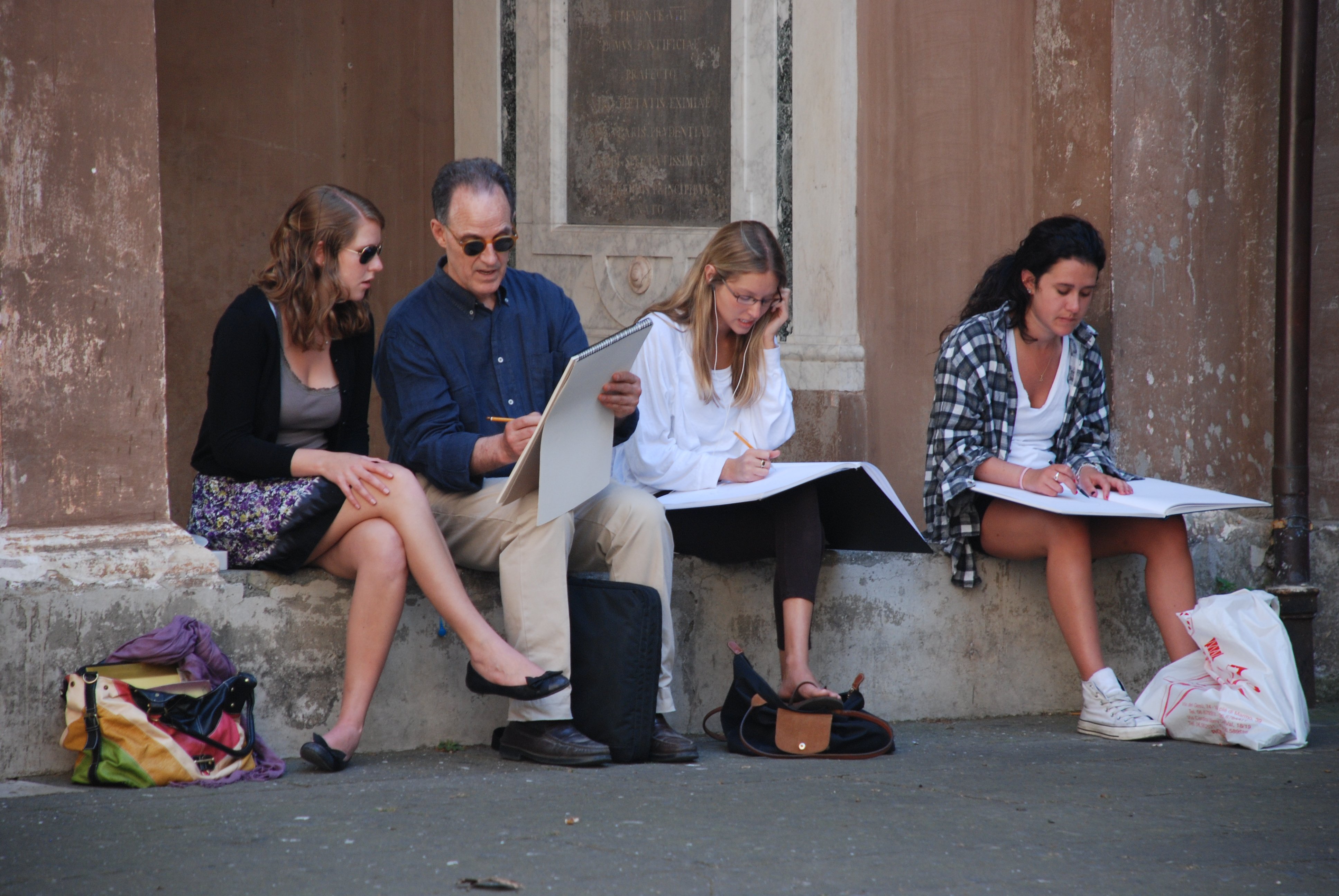 Your visual analysis skills will improve with on-site courses
Explore More of Italy and Rome
In addition to the many benefits of on-site courses for the study of Art History, taking on-site courses offers another advantage. While you study at JCU, taking on-site courses gives you an opportunity to see more of Italy and Rome. On-site Art History courses include visits to museums and archeological sites across Rome, in addition to trips to Ostia, Pompeii, and Florence. Traveling to new locations is a great way to see more of Italian culture while gaining perspective on the history of Italy and Rome. If you're passionate about the power of artwork and are interested in seeing more of the country and city in which you're studying, taking on-site Art History courses is a great way to enhance your undergraduate experience at JCU.
Interested in attending a Rome university?
Explore programs at John Cabot University today!