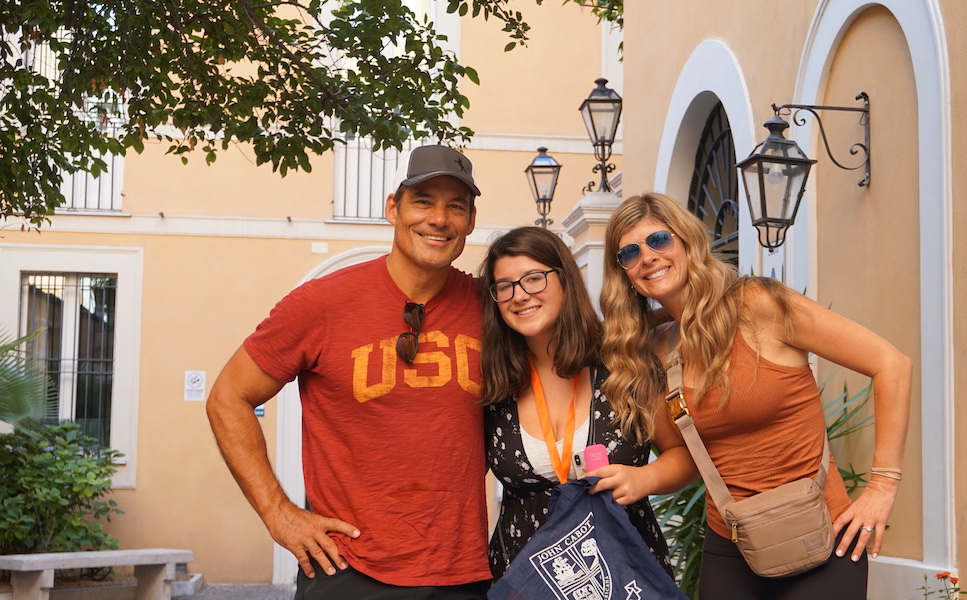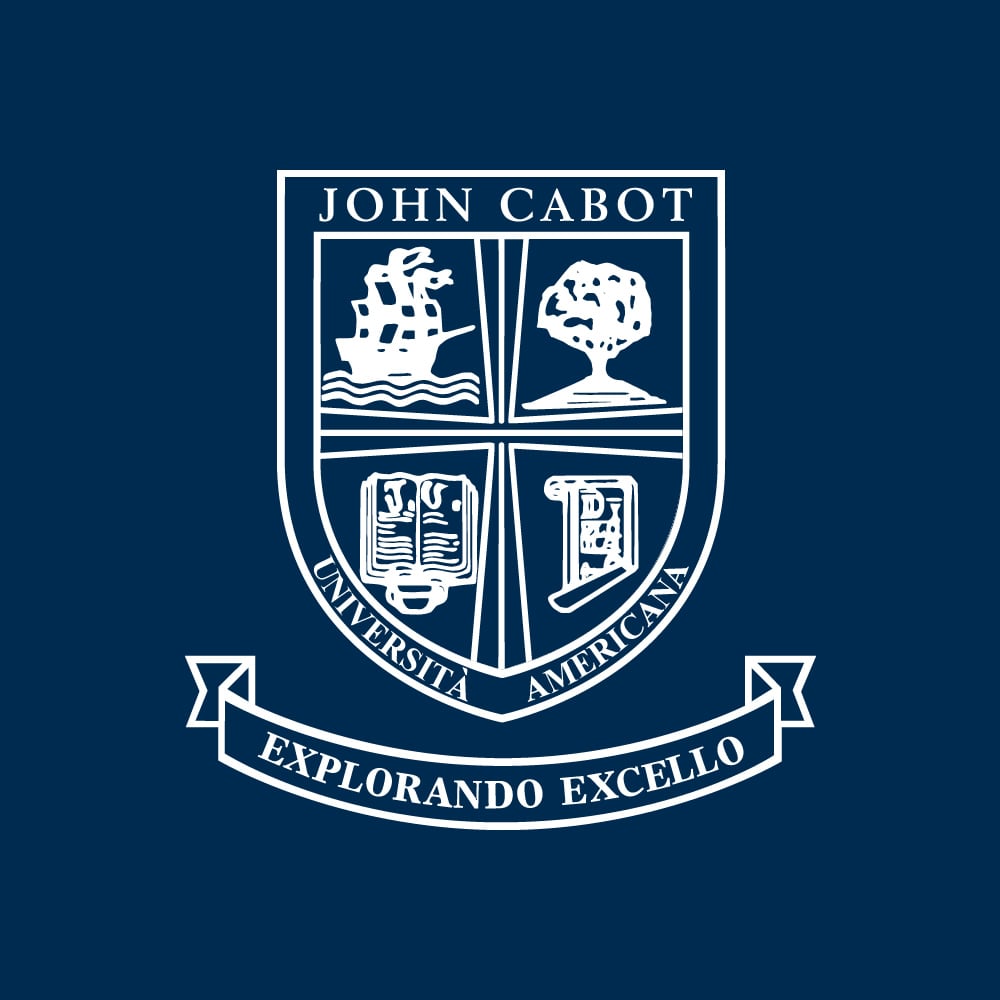 For many students hoping to study abroad, it's important to be smart about money and think through financial aspects before finalizing the decision. This is an excellent demonstration of responsibility—and probably something that your parents are happy about as well!
If you're getting ready to talk to your parents about following your dreams and studying abroad, know that the conversation can be a very positive and productive one. Doing your own research and preparation beforehand will allow you to present your ideas in a way that is clear and thoughtful. Read on to learn more about the financial aid that's available at John Cabot University and how you can start the conversation!
Scholarships Help Many Students Enjoy Studying Abroad
Studying abroad at John Cabot University in Rome is more accessible and affordable than you may think! All it takes is a bit of time and research to find out what sort of financial aid is available to you specifically. Both John Cabot's Study Abroad Scholarship and other scholarships are options many people take advantage of.
The Study Abroad Scholarship can be awarded to both Gap Year students and Independent study abroad students. If you are planning on studying through a Freshman Program, this scholarship is also a possibility for you to apply for. Keep in mind that if you are applying through providers or arriving under an existing university agreement, you don't qualify. The financial aid department can be contacted to help you out with this distinction.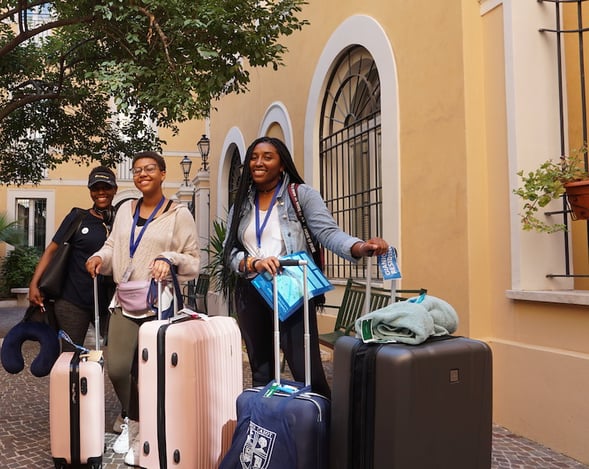 These scholarships are awarded based on both academics and an essay from you about how you feel your experience abroad will advance your growth, both professionally and personally. There are other external scholarships as well that you can check out!
Prepare to Talk About the Experience of Studying at an American University in Rome
Before you speak to your parents about coming to Rome, make sure you have an organized understanding of your own situation, as well as what kind of aid is available. If you already receive financial, transferring it might be another option if you're planning on completing one or two semesters abroad. You may be able to transfer what your home institution has awarded you in terms of aid, to put towards your costs of tuition, housing, and more in Rome. Potentially transferable aid includes federal student aid, private loans, veteran education benefits, and scholarships or grants.
You should also have an idea of how much money you personally have saved up and a financial plan for supporting your studies. Get an idea of what expenses are involved with studying abroad aside from tuition. Transportation, food, and other costs are just as important and should be factored into your research and notes. When your parents see how prepared you are, they'll know you're taking the decision seriously.
Have Questions for Them as well—It's a Two-way Conversation
As prepared and ready as you'll be, you don't need to have all the answers. They're your parents after all, and they want the best for you. It's ok to have things you'd like to ask them or pieces to the puzzle that are still missing. If there's something you don't know or aren't sure how to tackle, ask for help figuring it out.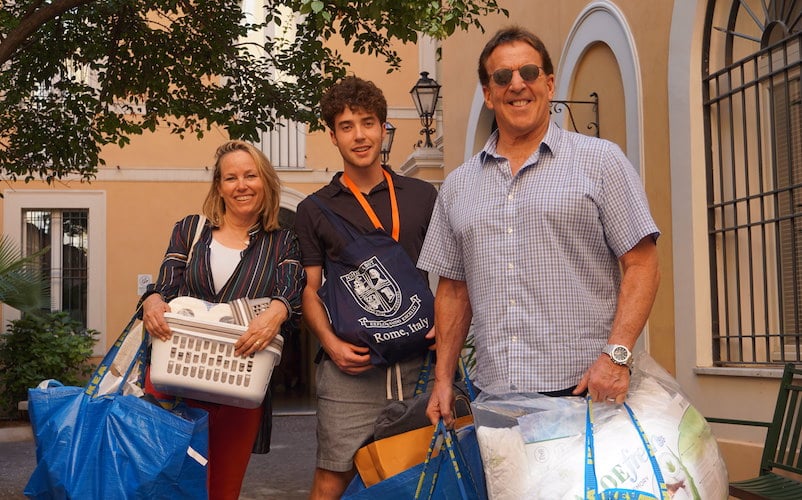 Your parents may have experience studying abroad or paying for costs during school. They might be the best resources you have at this stage in your life. Universities in Rome are an amazing way to soak up culture while earning your credits, and many students find that their parents are just as excited about it as they are. Approach the discussion with positivity and openness, letting them help you. You can set the tone for a successful chat!
Are you interested in studying abroad in Rome?
Contact JCU to learn more.