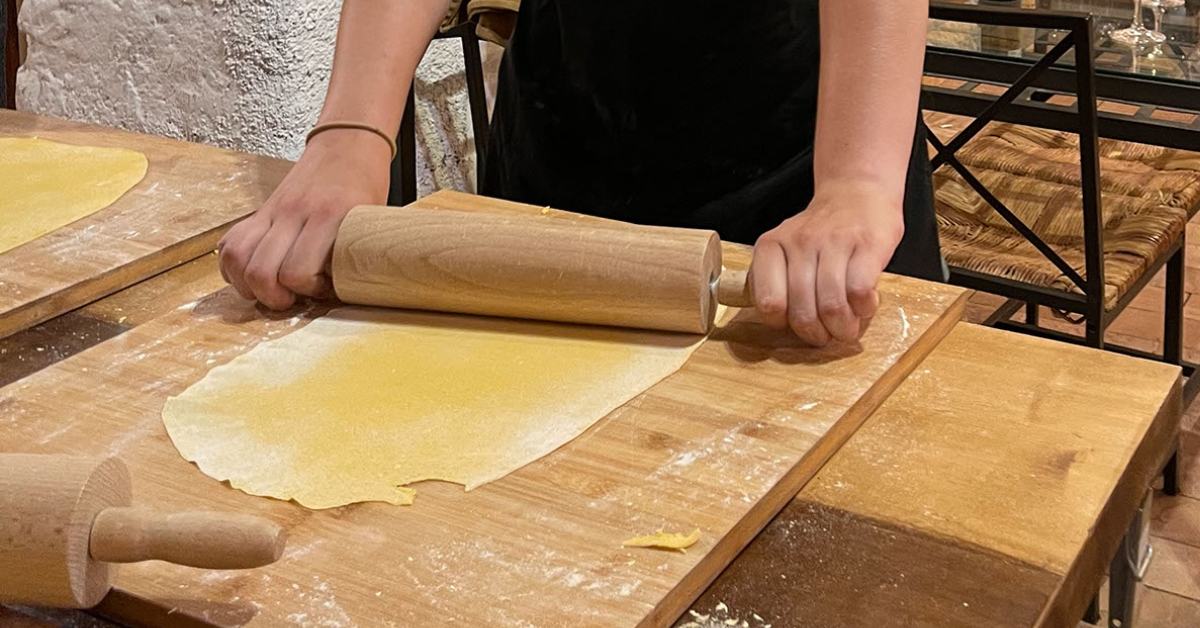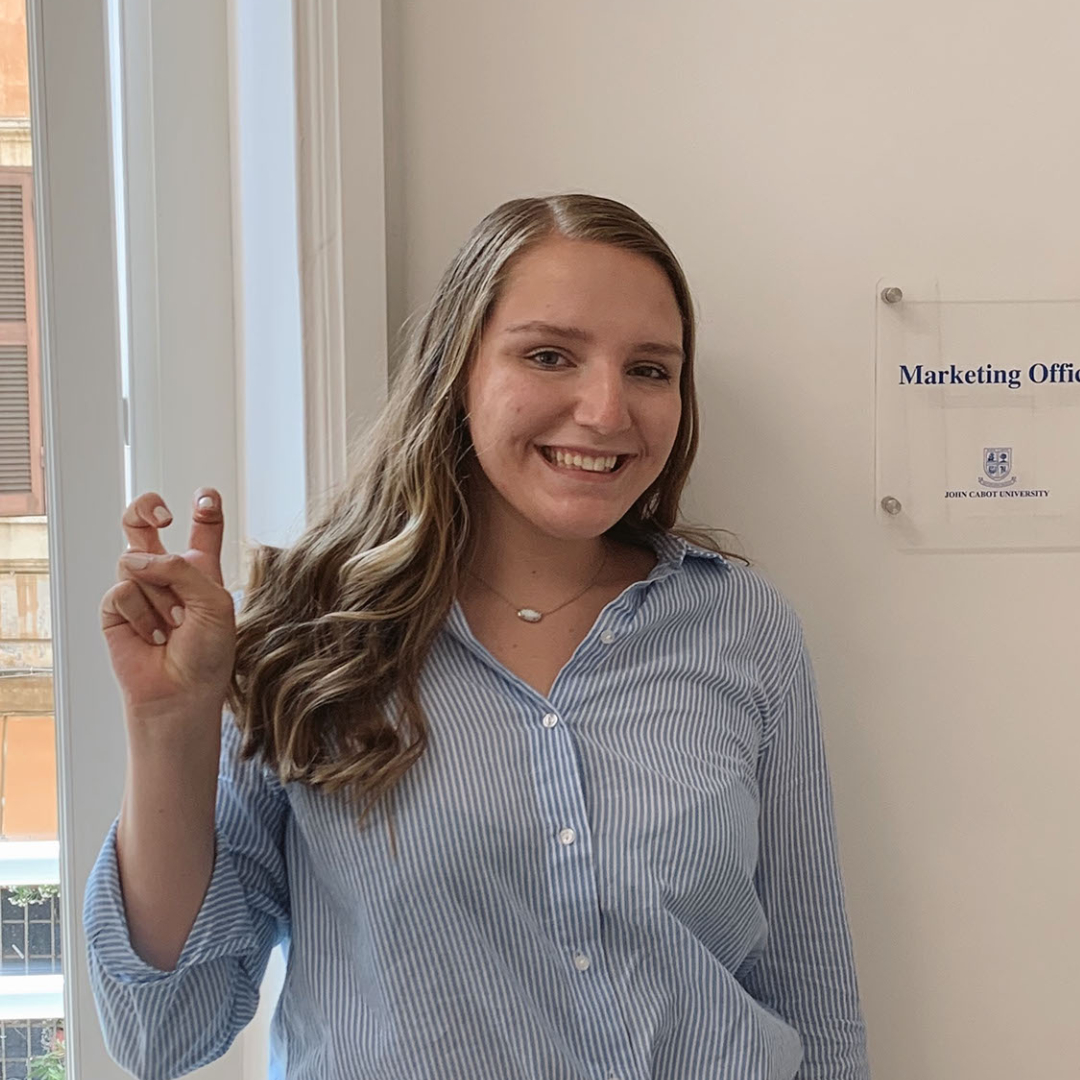 As study abroad students at JCU, we not only get a chance to study in one of the greatest cities in the world but also experience a food lover's paradise. With some of the best dishes and restaurants surrounding us in Rome, there is no better way to connect to the authentic Italian culture than through a cooking class.
There are many options for cooking classes around the city, and each will teach you a different skill or a specific type of dish. The cooking class I did was a pasta-making class! We did everything from making the dough, cutting the shapes we wanted, and mixing the sauce up. For the sauce, we choose between 3 iconic Roman pasta dishes: Amatriciana, Cacio e Pepe, and Carbonara. I chose Carbonara because not only is it one of my favorites, but it also has a unique history.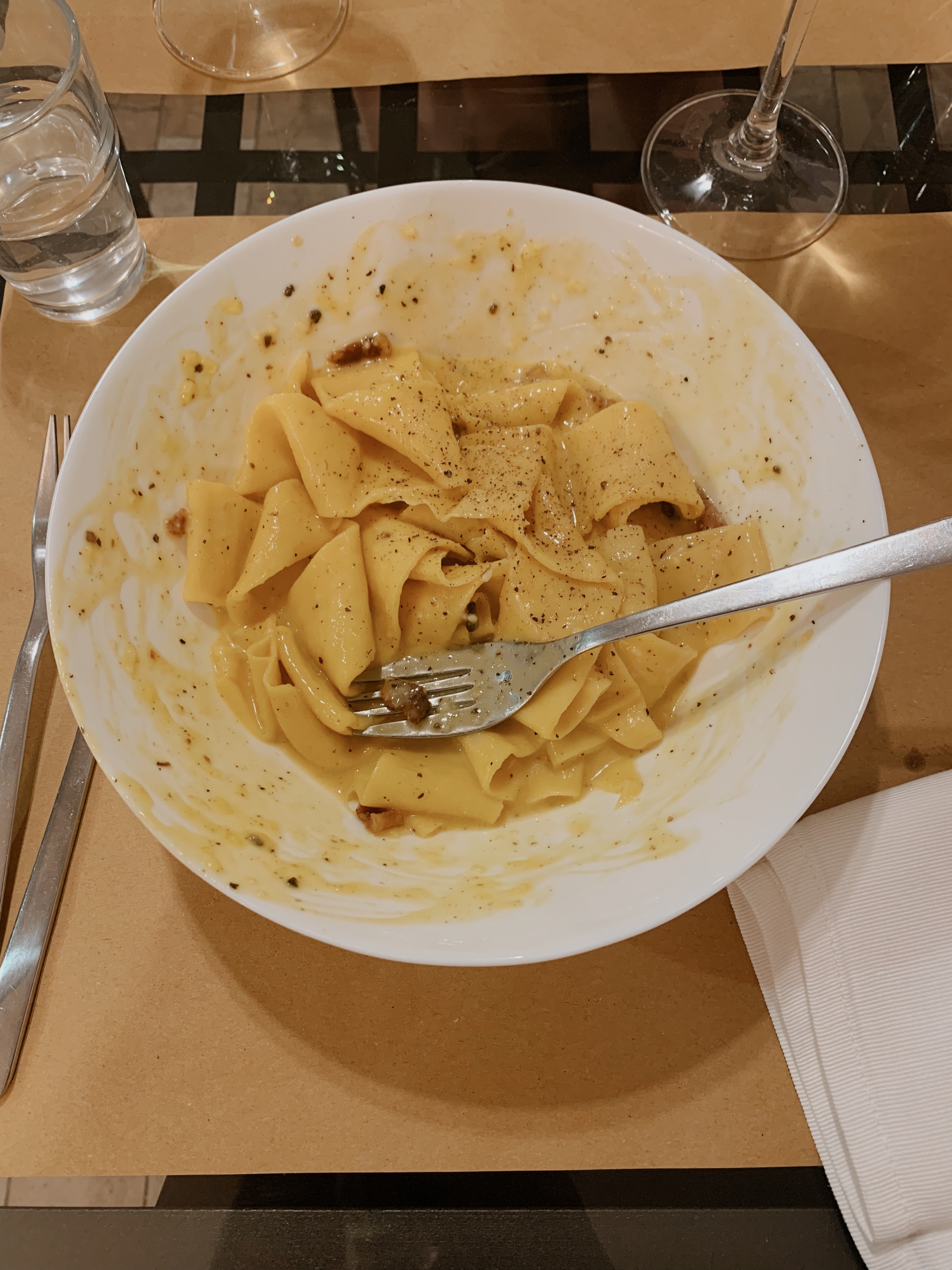 There is a lot of debate on where exactly the Carbonara pasta originated from, but one of the most popular opinion is that it came to be during the Allied liberation of Rome in the 1940s, which is when the dish began to grow in popularity around the city and Lazio region. It is said that the American soldiers that were a part of the liberation and living in Rome, brought their rations that contained eggs and bacon to restaurants around the city and ask for it to be cooked. Hence, as the Italians mixed it with pasta it became a beloved dish by Italians and Americans alike and is why it is so popular today in Rome.
Beyond history, carbonara is not hard to make! A lot of people think that cooking is extremely hard but carbonara can be done in a few minutes depending on which pasta you use. If you're looking to cook an authentic Italian meal to make you feel like you are in Rome, check out my favorite carbonara recipe:
Carbonara recipe
*makes 1 serving but can be multiplied for more as needed*
Ingredients for the sauce

:

1 whole egg

2 TBSP Parmigiano Cheese

2 TBSP Pecorino Cheese

30 grams of cooked Pork Cheek (Guanciale)

Black pepper

Other Ingredients:

Directions:

You will start with cooking the pig cheek. Throw the pig cheek in a pan and cook it until it's a little crispy. Take it out of the pan and let it rest while you cook the rest.

Put a pot of water on to boil, add a little salt and cook your pasta of choice following the instructions on the package.

While you cook your pasta, you can mix all the sauce ingredients (cheeses, egg, pig cheek, and pepper) together in a bowl. I suggest using a fork for this.

As soon as your pasta is done you can dump it straight into your bowl, give it a good mix and you're ready to eat!
Bon Appetit!