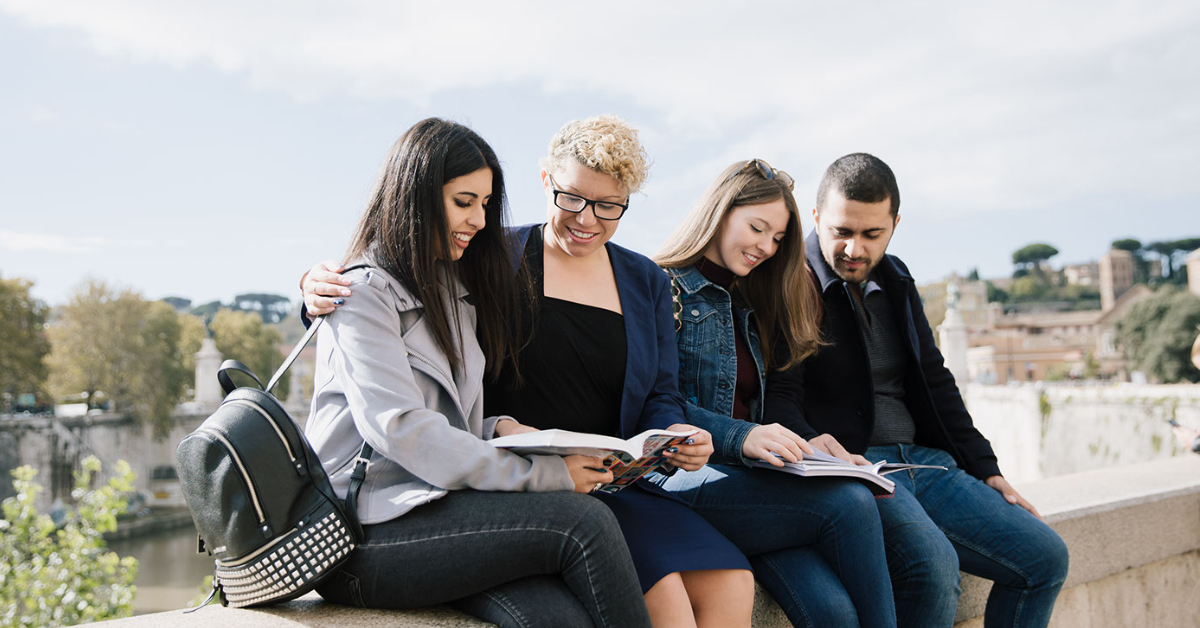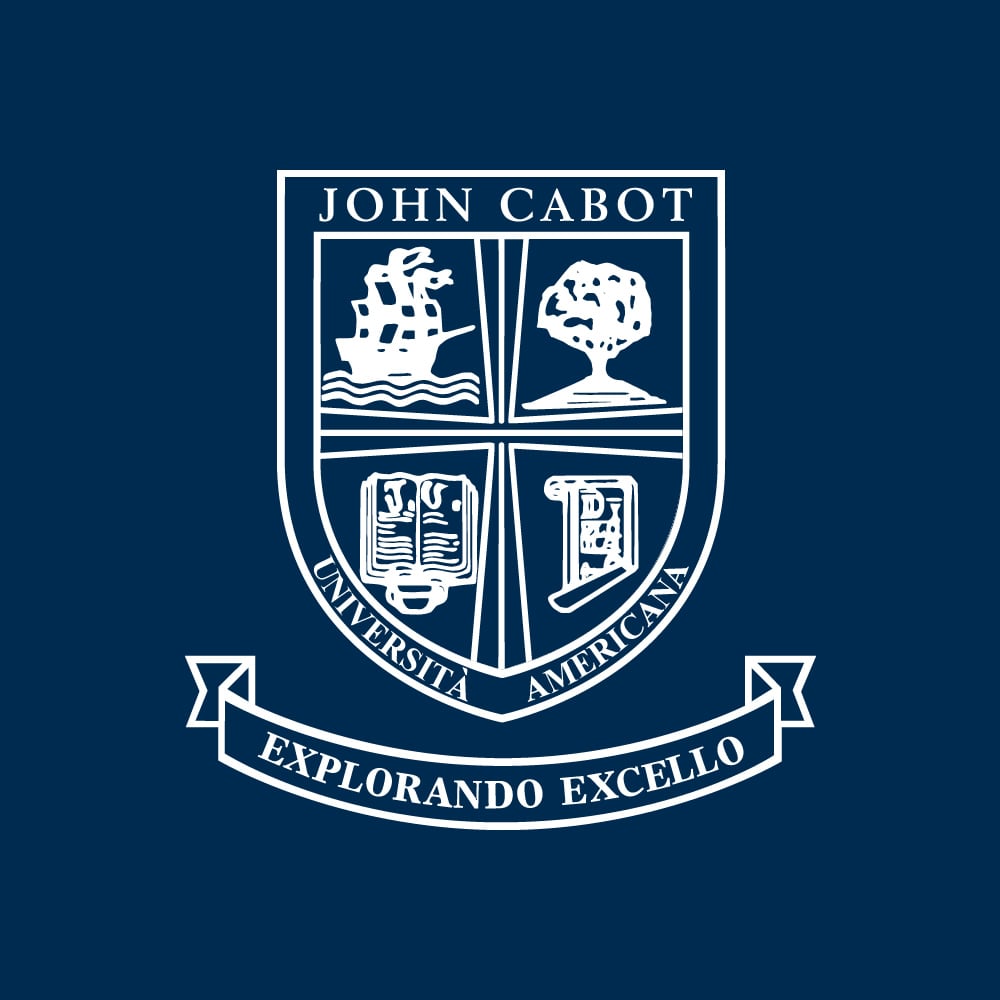 Studying abroad can be a life-changing experience, especially if you take full advantage of the opportunities available to you during this time. It's not only a once-in-a-lifetime chance to challenge yourself by veering away from your comfort zone and adjusting to life in a new country, but this experience can be a great way to meet new people from around the world. Your time abroad will be greatly enhanced by your fellow peers and the adventures you share with them, both inside and outside of the classroom.
By studying abroad at John Cabot University, you'll have a chance to meet students from many different parts of the globe. With over 80 countries represented in JCU's student body, you'll be learning and collaborating within a multicultural environment throughout the semester. Here are five reasons why learning in a multicultural environment can be beneficial, both during your study abroad experience and beyond.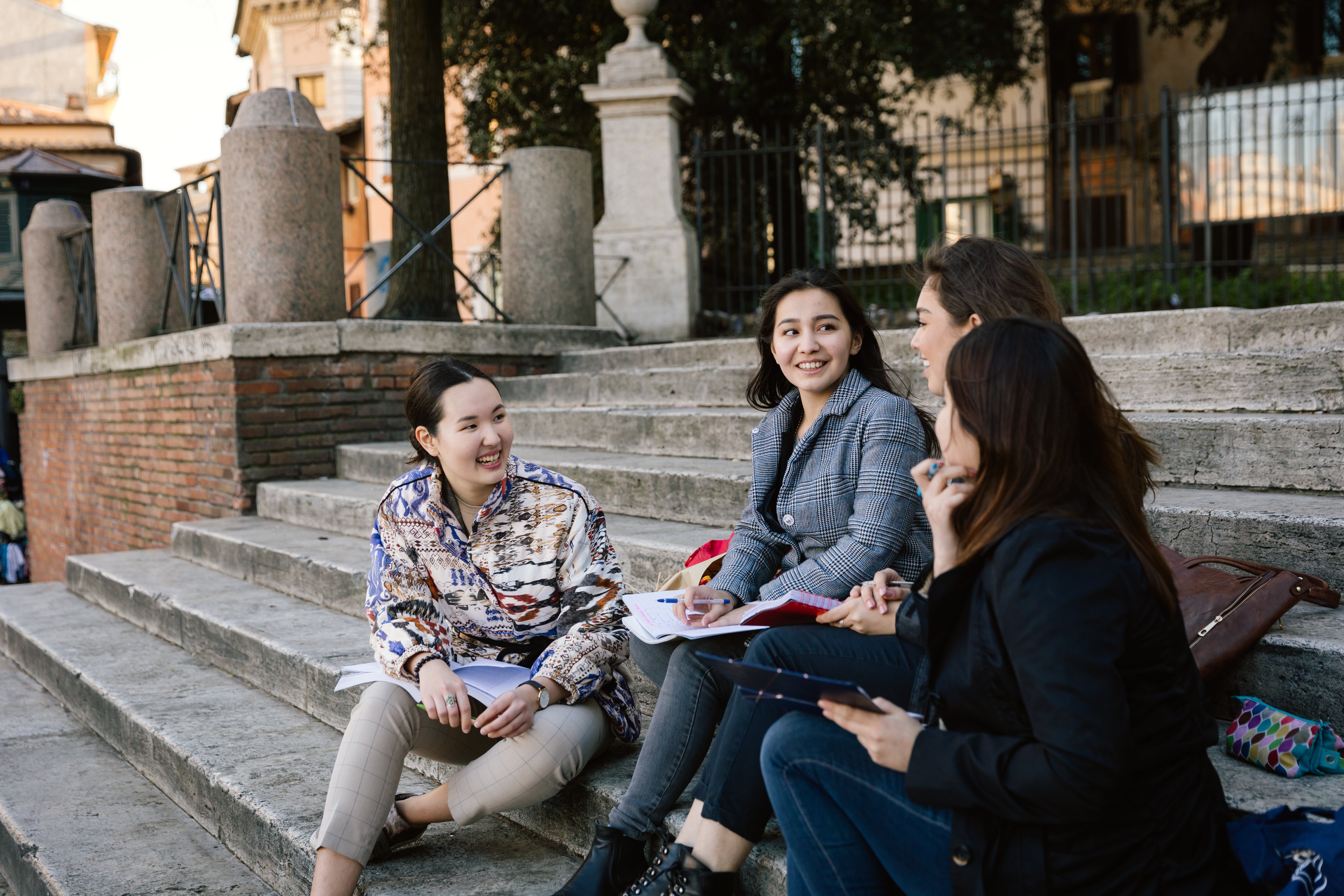 Learning in a multicultural environment comes with many benefits
Learning in a Multicultural Environment While You Study Abroad Fosters a Global Perspective
When you learn among classmates from different cultures, you're automatically exposed to new systems of thought, beliefs, and understandings. By interacting with students from different backgrounds than your own, you'll be challenged to develop a more global perspective. Someone with a global perspective sees the world as a sum of interconnected parts, applying an open-minded lens to critically examine their role within the world. Building connections with students from other cultures during your study abroad experience enables you to appreciate both the diversity and intersectionality of the world around you, equipping you with a global perspective which will be valuable for the rest of your life.
Diversity Will Improve Your Social Skills
Studying abroad is full of challenges, one of which involves navigating a different social environment and meeting new people. While forming new friendships may seem intimidating at first, this experience can be extremely eye-opening within a multicultural student body. You'll meet people who are different from you, building relationships by speaking about your respective cultures, lifestyles, and beliefs. Not only does a multicultural environment make socializing much more interesting, but it also challenges you to become more understanding, learning from those whose opinions or backgrounds are separate from your own.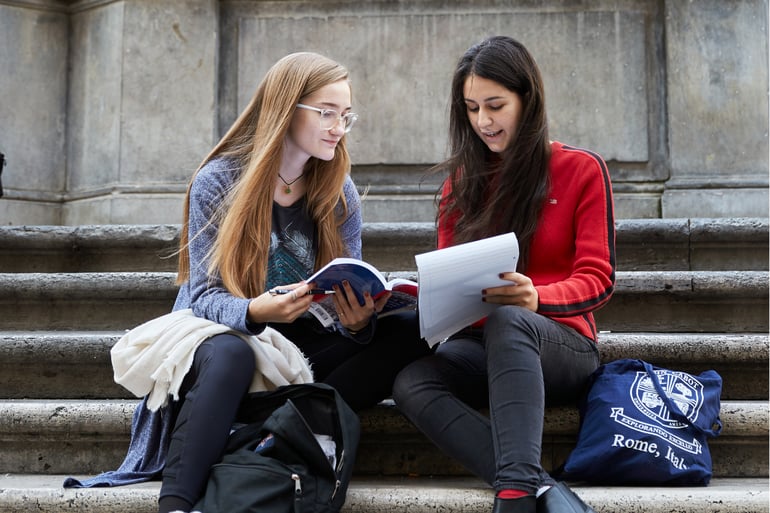 Forming friendships with people of different backgrounds will improve your social skills
You'll Be Prepared for the Real World When You Learn in a Multicultural Environment
While you study in Italy, JCU's multicultural setting enables you to develop a global perspective and learn how to collaborate with people who are different from you. Not only are these valuable skills in general, but as the modern workforce becomes increasingly multicultural, you'll be better prepared for a career upon graduation. In the United States, it's projected that by 2050, immigrants and their children will account for 83% of the working-aged population's growth. Whatever career you choose to pursue, it's likely that you will be working with people from different backgrounds, and by learning in a multicultural environment, you'll be more prepared to apply your skills in the real world.
Learning in a Multicultural Environment Enhances Creative Thinking
There have been a variety of studies conducted which show that a multicultural group of students creates a more nuanced and dynamic learning environment. Researchers at the University of Wisconsin-Madison found that when comparing teams conducting analysis and developing solutions, the more diverse the team, the more innovative the ideas they produced. Diverse groups of people bring together different perspectives, enabling them to approach a situation from a variety of angles and come up with more creative and effective solutions. Thus, learning within a multicultural environment can improve the quality of the work you do, pushing you to think critically and embrace different approaches.
A Multicultural Learning Environment Helps You to Build an International Network
The value of connections across the globe is increasing, as technology and global trade pushes companies and organizations to expand their efforts to international markets. Learning in a multicultural environment enables you to form friendships with students from different countries and make connections which can come in handy in the future. If you're looking to expand your career opportunities to a global level, learning within a multicultural environment is a great way to build the contacts which can get you started.
Are you ready to experience study abroad Rome?
John Cabot University has the program for you. Your journey starts now!