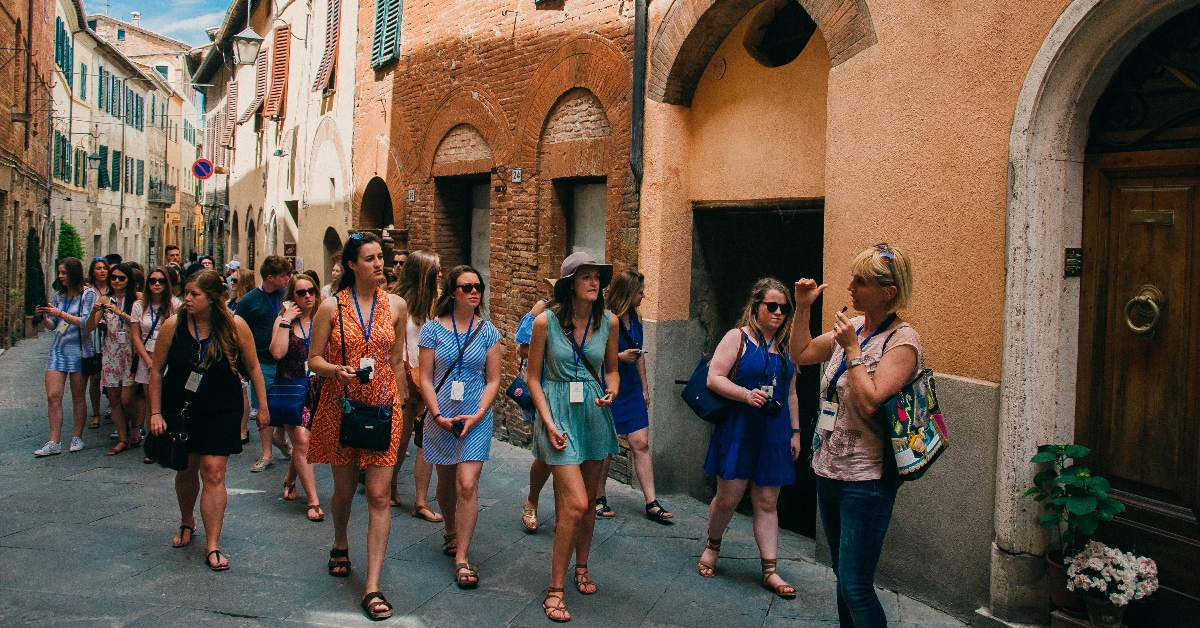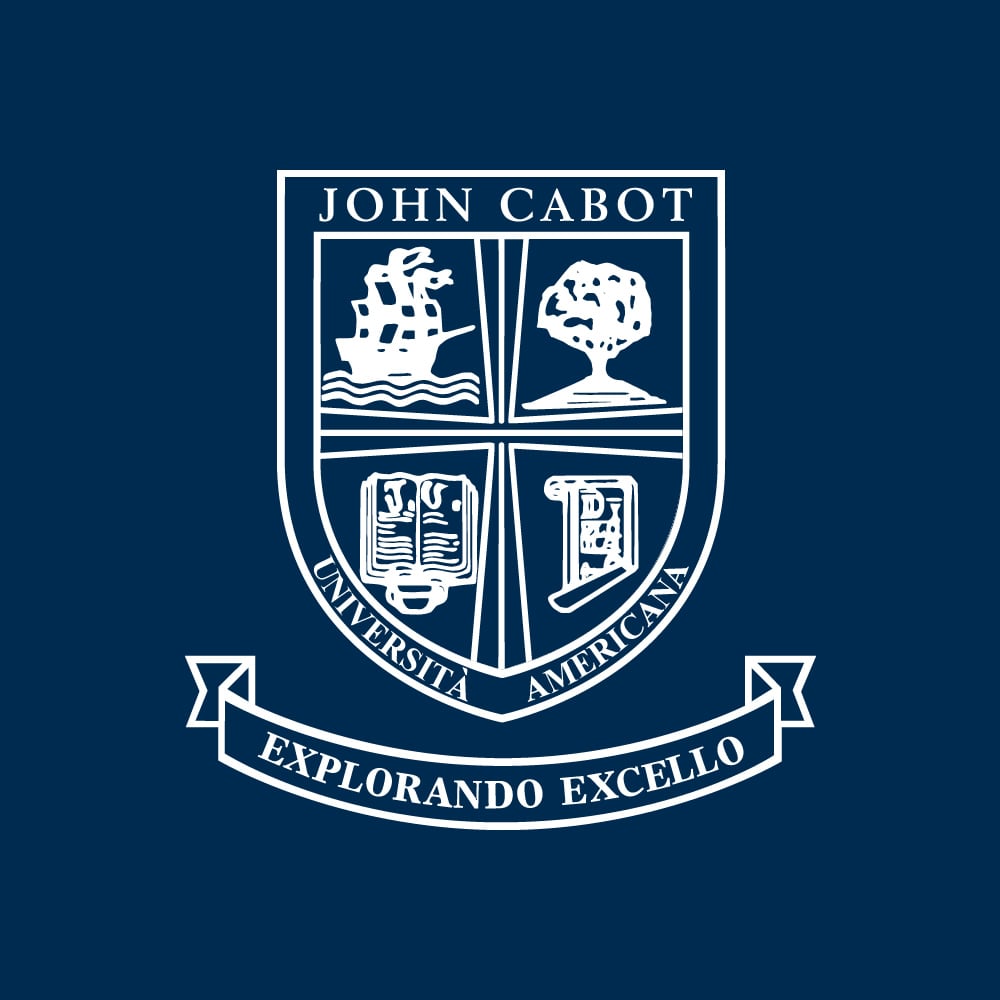 Are you considering pursuing an education in Rome? Italy is a bucket-list country that attracts people from around the world due to its gorgeous architecture, history, landscapes, and of course, food. Whether you prefer visiting historical sites, lounging on beaches, or spending time in nature, Italy has an activity available for any type of visitor.
At John Cabot University, we want our students to get the most out of their time studying abroad, which is why we organize trips and activities that meet their varying interests, offering unforgettable moments, such as overnight trips, culinary activities, opera visits, and more. Are you interested in joining a few organized trips and activities during your time abroad at JCU? Read on to learn what you can look forward to.
Take Part in Unforgettable Cultural Experiences
During the month of June, students at John Cabot University will have the opportunity to enjoy a weekend trip to the beautiful island of Ventotene. You will be able to discover this magical island by exploring the ancient ruins of the Roman villa while enjoying the smell of the sea and picture-perfect crystal clear waters. You'll also get to learn more about Italy's history as well as the Ventotene Manifesto, which was signed on this island in 1941. This island is known for its tranquility, and Italian locals often visit during their holidays to enjoy the sun and escape the chaos of the city.
Another popular activity that you won't want to miss is attending the Opera. In July, you will have the chance to experience the Opera at the Viale delle Terme di Caracalla–-one of Rome's popular and well-known baths. The opera being performed is Mass by Leonard Bernstein; an entertaining form of musical theatre that combines a variety of musical styles, including rock, blues, and jazz, as well as ballet.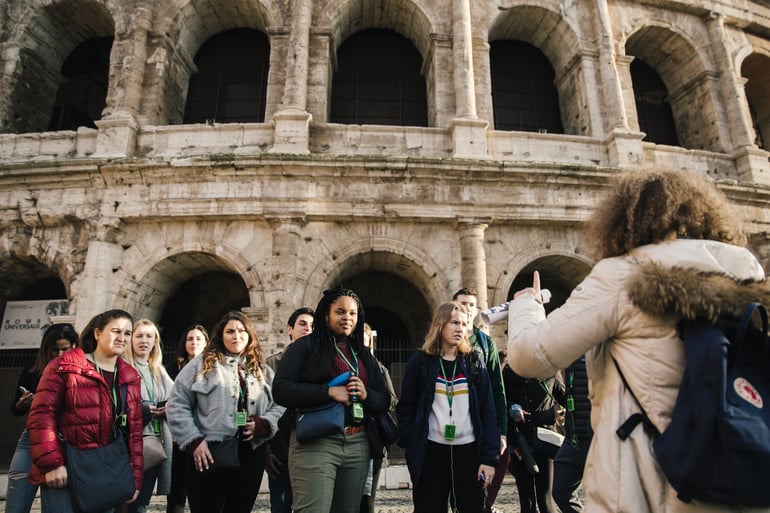 While participating in cultural activities, JCU students are learning about Rome's history
Learn to Cook While You Study Abroad in Rome
Everyone knows you can't visit Italy without indulging in the country's delicious (and carb-loaded) cuisine. And of course, at the top of the list of foods to enjoy are none other than pizza and pasta.
In June, students deciding to study abroad in Rome can take part in an unforgettable culinary experience at Enoteca Corsi, where they will learn to cook and make pizza with an English-speaking Italian expert chef!
Using local ingredients, you will have the unique opportunity to participate in this cooking class, where you will learn authentic Italian recipes and prepare a traditional Italian meal with Chef Claudia Paiella from 3 Inch Fat. What's more, you'll get to munch on some delicious snacks while cooking, as well as work alongside new people, perhaps even leaving having made some new friends. You will also receive a certificate of participation, giving you ultimate bragging rights.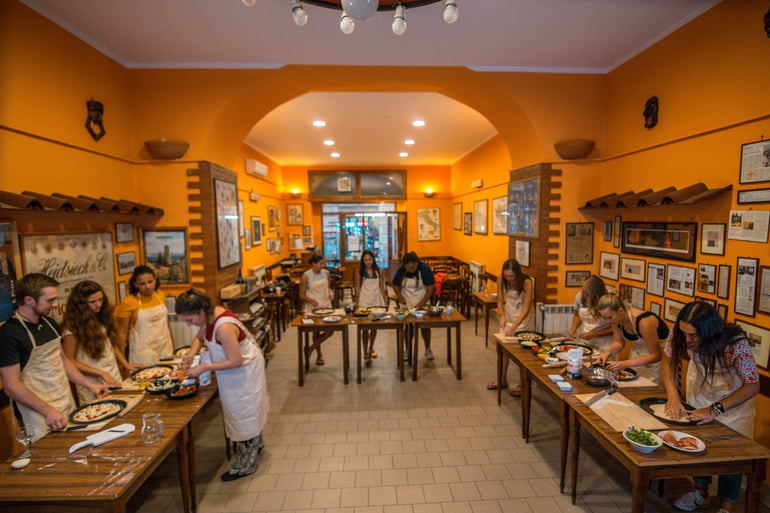 Learn how to make authentic Italian pizza through a culinary activity with JCU
Stay Active with Athletic Trips in Italy
While it may be tempting to carry on tasting all of the food items that Italy has to offer, it's important to make time for some exercise as well. So it's a good thing is that Italy is chock-full of beautiful mountains and landscapes that you can enjoy while taking a walk, going for a jog, or even hiking.
During your time at JCU, you have the option to participate in the Two Lakes Hiking Day Trip, where you will join your peers for a 7km hike from Albano Lake to Nemi Lake. Luckily, the trail goes right through the Parco Regionale dei Castelli Romani, offering up many breathtaking views to enjoy. Other takeaways from this trip will no doubt include spending time in the village of Nemi and visiting the Ancient Roman Naval Museum.
If you love a good weekend getaway, JCU's Sapri Weekend Trip might be a good fit for you!
Here, you will head out to the region of Cilento, finding the town and port of Sapri located on the Tyrrhenian Sea. During this trip, you will have the chance to see multiple different caves and grottos and visit the Baia Degli Infreschi–which was awarded the best Italian bay in 2013 and 2014. In addition to a variety of excursions and guided tours, you can also participate in a boat trip and kayaking session.
Whether you are looking for a cultural, athletic, or culinary experience, JCU has all three to offer its students. Activities and trips planned with the school are a great way to make friends and see some of what Italy has to offer while you study abroad. You will also get to develop 21st-century skills and knowledge that will help you eventually in your professional career. All you have to do now is sign up, join the planned events, and enjoy!
Want to study at an English language University in Rome?
Contact John Cabot University for more information!