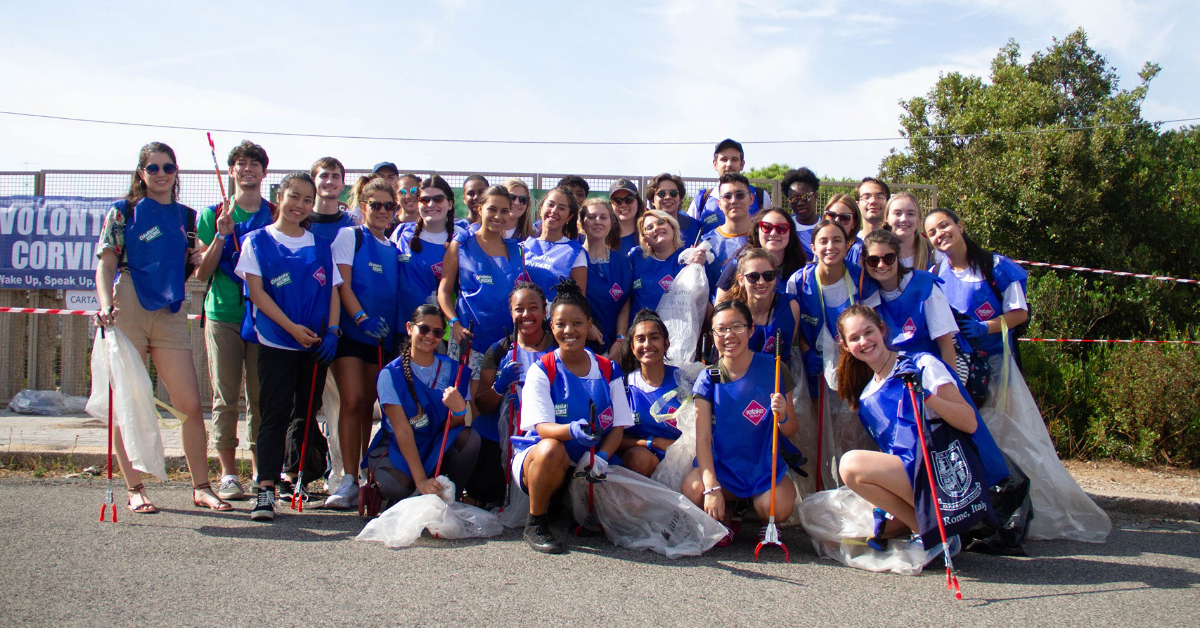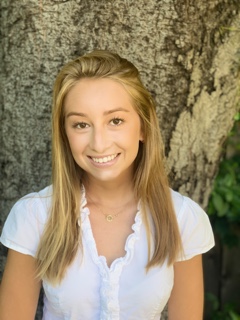 John Cabot University believes in the importance of giving back to the immediate community. Partnering with organizations in the neighborhood, JCU fosters relationships with marginalized members of the community through education, food distribution, and immediate and targeted donations. Donation drives have also been held to offer immediate assistance to refugees fleeing from Ukraine. With student volunteers, human resources are put into where they are most needed, and community relations are strengthened.
American students who come to JCU, interested in continuing their service might be thinking: "I served my community back home, how can I continue here?"
John Cabot partners with Casa Scalabrini 634, a shelter that welcomes migrants and helps them through the integration process. It serves as a secondary welcome center once they have basic needs taken care of, and helps them learn languages, and other hard skills and find a job. Volunteers also teach English at Casa Internazionale delle Donne and engage with the students through English-led conversations. "It's a great moment for exchange," says Julia del Papa, Director of Community Service. "They will teach us where to go eat, what to do in Rome -- and we teach them English."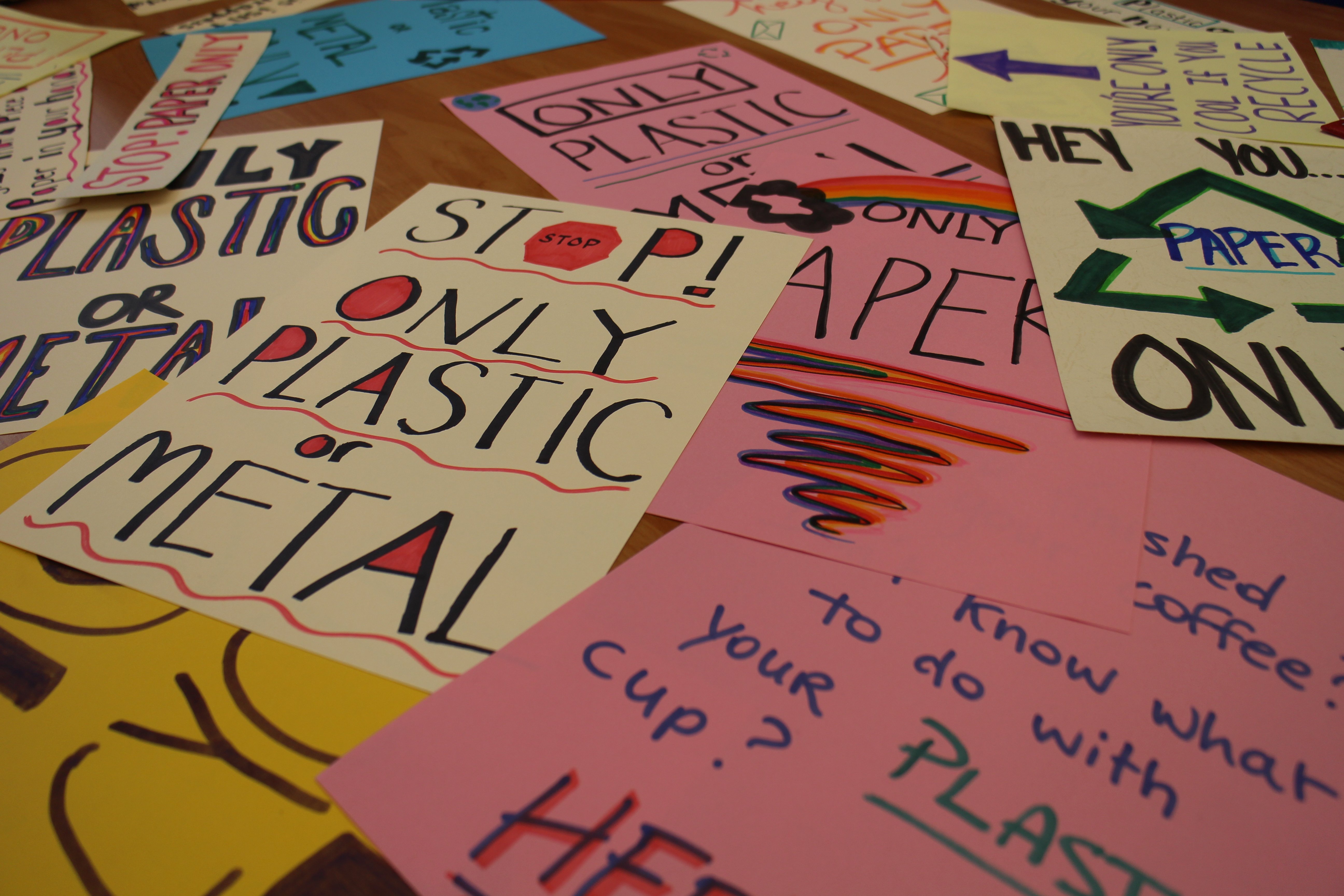 Students become active voices for the community when they participate in Community Service
Students also volunteer at the Italian Center for Solidarity, an organization that offers afterschool support to elementary, middle, and high school students who come from low-income and immigrant families. Since Covid, JCU has been continuing to do it virtually. "Our partnership really strengthened during the start of the covid crisis," says Julia. People were missing interactions and wanting to do something, so it was good moral for both the volunteers and the kids she says.
While JCU is beloved by many in the community, it is especially expressed by those at TuttoBlue. On Tuesdays and Thursdays at 8 a.m., a group of volunteers goes to Piazza Mastai to help volunteers from TuttoBlue Arte e Sociale to distribute breakfast to the homeless. "It's more than the action of giving food, it's the interaction," says Julia. Even if it's just a smile and a 'good morning,' Julia explains that "it's most likely the only interaction they'll get for the day." Julia says that since JCU is an American University, it gets breakfast guests very excited because it's a chance for them to meet and interact with people from all over the world.
In addition to pairing with nonprofit organizations, JCU participates in blood drives and environmental cleanups around Rome and in the Lazio Region. It also pairs with Vo.Re.Co to deliver breakfast on Monday and Wednesday mornings and to package dinners on Wednesday evenings, almost every single week.
Along with the many other restrictions from the pandemic, volunteering spots have been reduced and limited to maintain safe distancing measures. There are currently roughly 70 JCU students spread throughout the different initiatives. "We have more volunteers than opportunities," says Julia. "I'm hoping soon that we can expand back up to other activities as well." These 70 students have already volunteered a total of over 700 hours throughout the entire semester.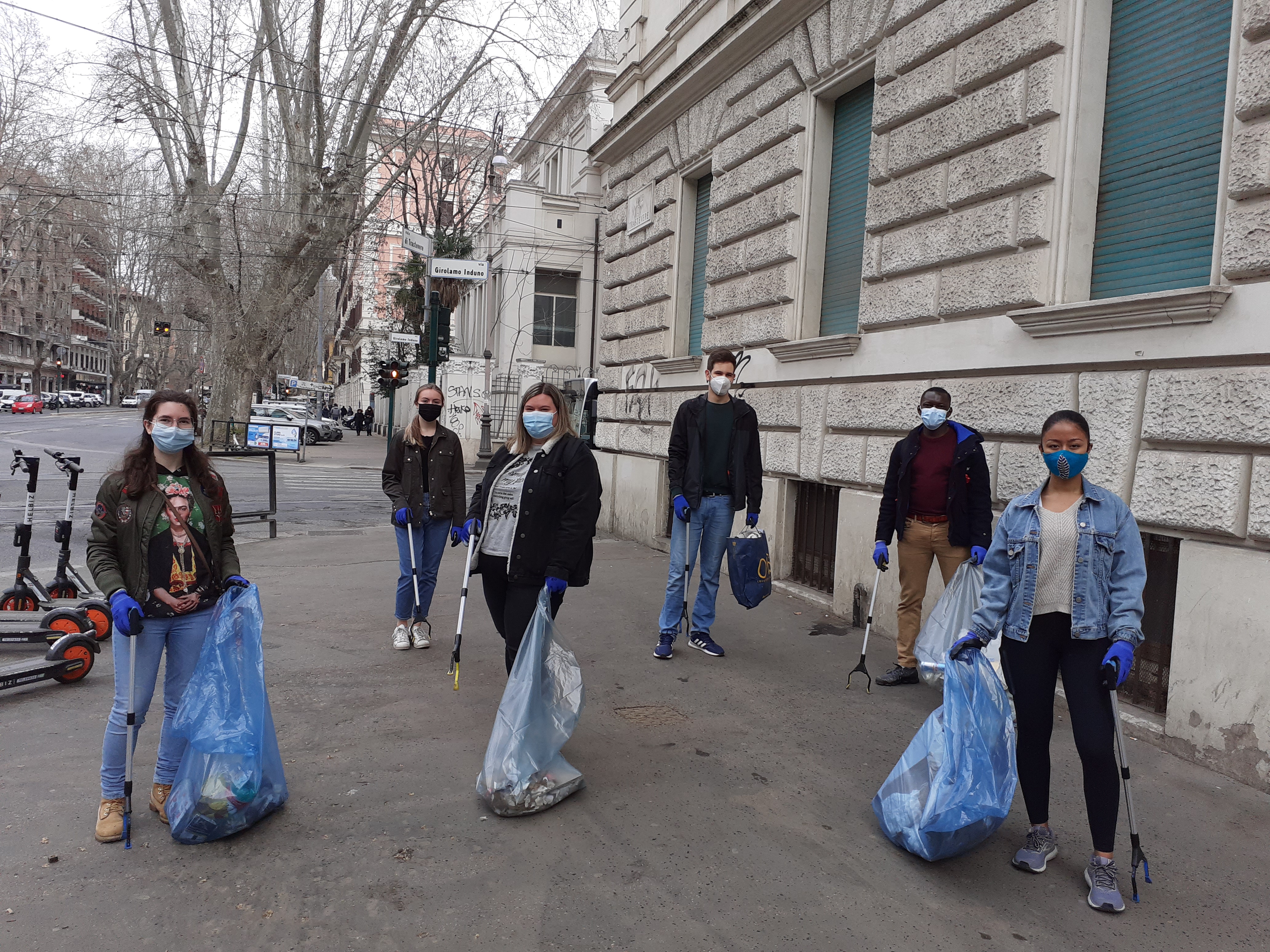 Students taking part in a cleanup of the Trastevere neighborhood
The Vatican radio channel reached out to Julia to do an interview, where she discussed JCU's involvement in various service initiatives, with particular focus on JCU's partnership with the Italian Center for Solidarity during the Covid lockdown. It was a big news item, as it's not something that other schools in the area participate in. In many Italian universities, clubs and community service don't exist. JCU is unique in that it has built relationships within its community through hands-on interaction. It takes pride in knowing that it's serving more than its students and that it can touch the lives of others.
Want to make a difference while studying?
John Cabot University offers you the opportunity to do just that!