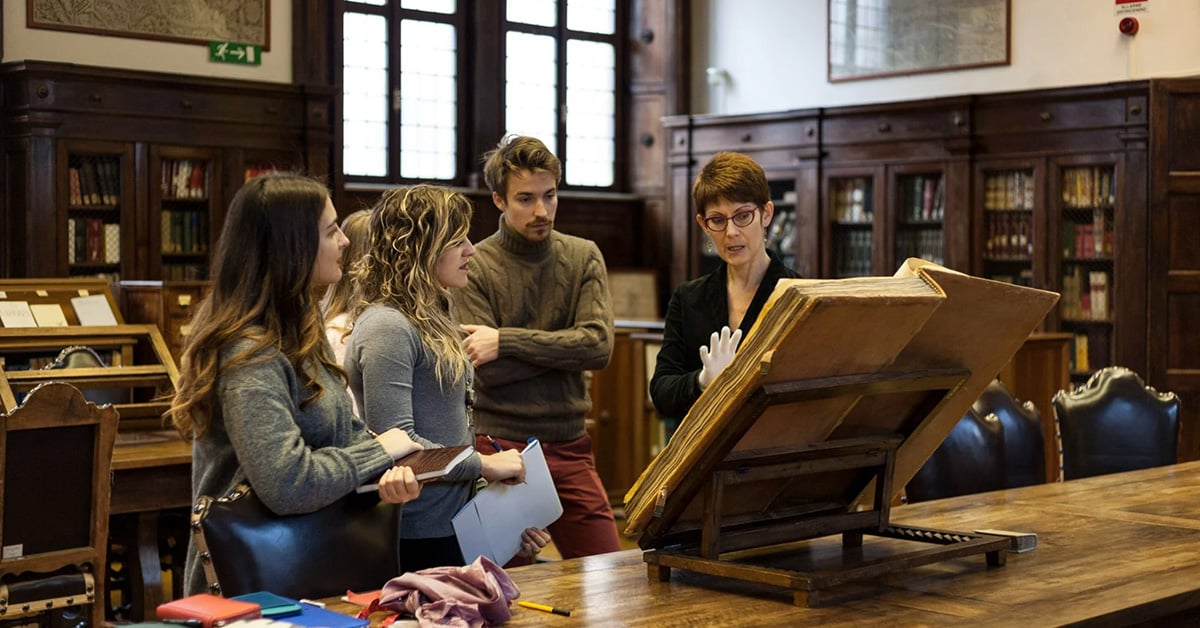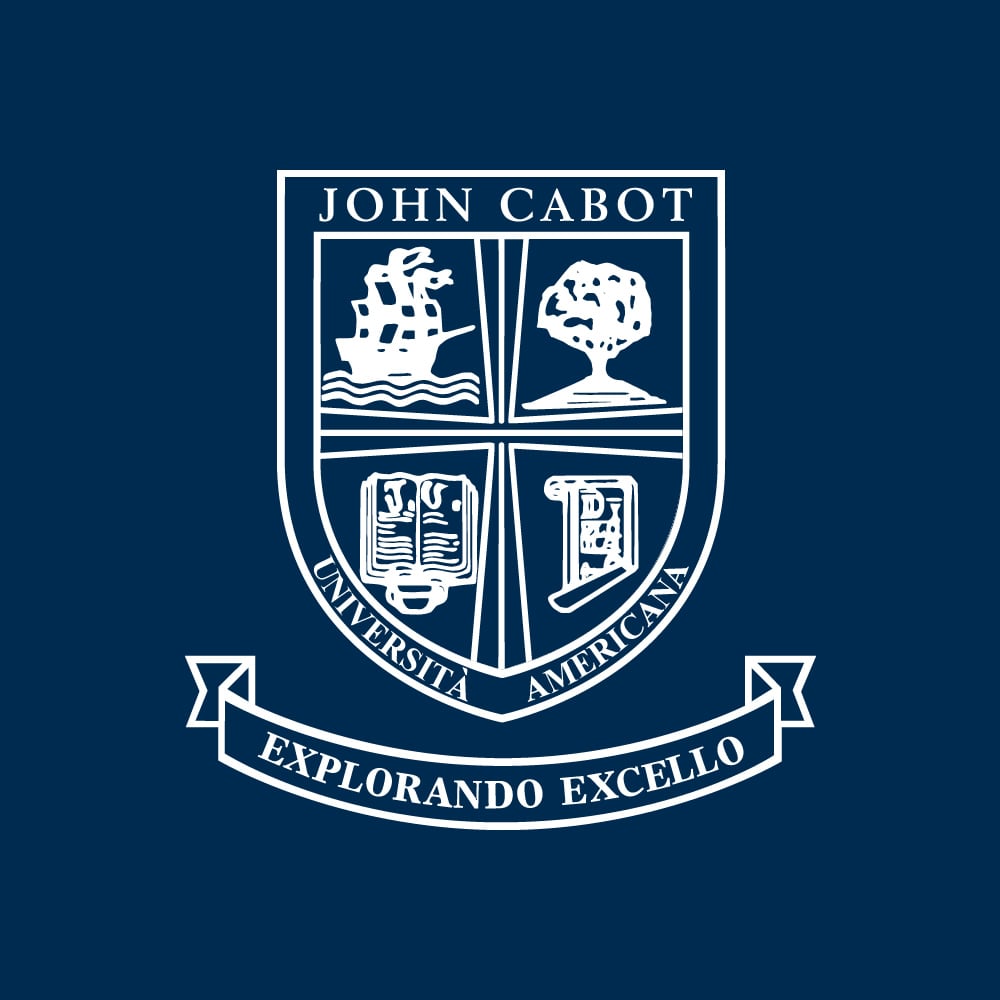 Rome provides a unique, high-value learning environment for all John Cabot University students including those studying art history and enjoying a particularly rich experience. Our diverse group of highly qualified professors bring art history lessons to life by providing valuable context.
JCU provides several opportunities for students to discover art history first hand during illuminating excursions across Italy, exploring architecture, monuments, ruins, and art from fascinating periods. Not only are these opportunities exciting and enjoyable but they provide plenty of educational value. Read on to learn how you can benefit from travel and field trips as you study art history with us.
Field Trips Provide Inspiration For Those Who Study Art History In Rome
Though art historians aren't always creators themselves, a healthy dose of inspiration helps students start a successful career in art history, particularly if they're interested in research. During field trips, you're able to explore historical pieces up close, learn the significance behind them, and follow your natural curiosity.
This inspiration can provide a strong starting point for your research. Students completing a Master's in Art History at John Cabot University develop technical research skills that enable them to discover fresh new perspectives on ancient works. Trips provide them with the inspiration they need to apply their new research abilities.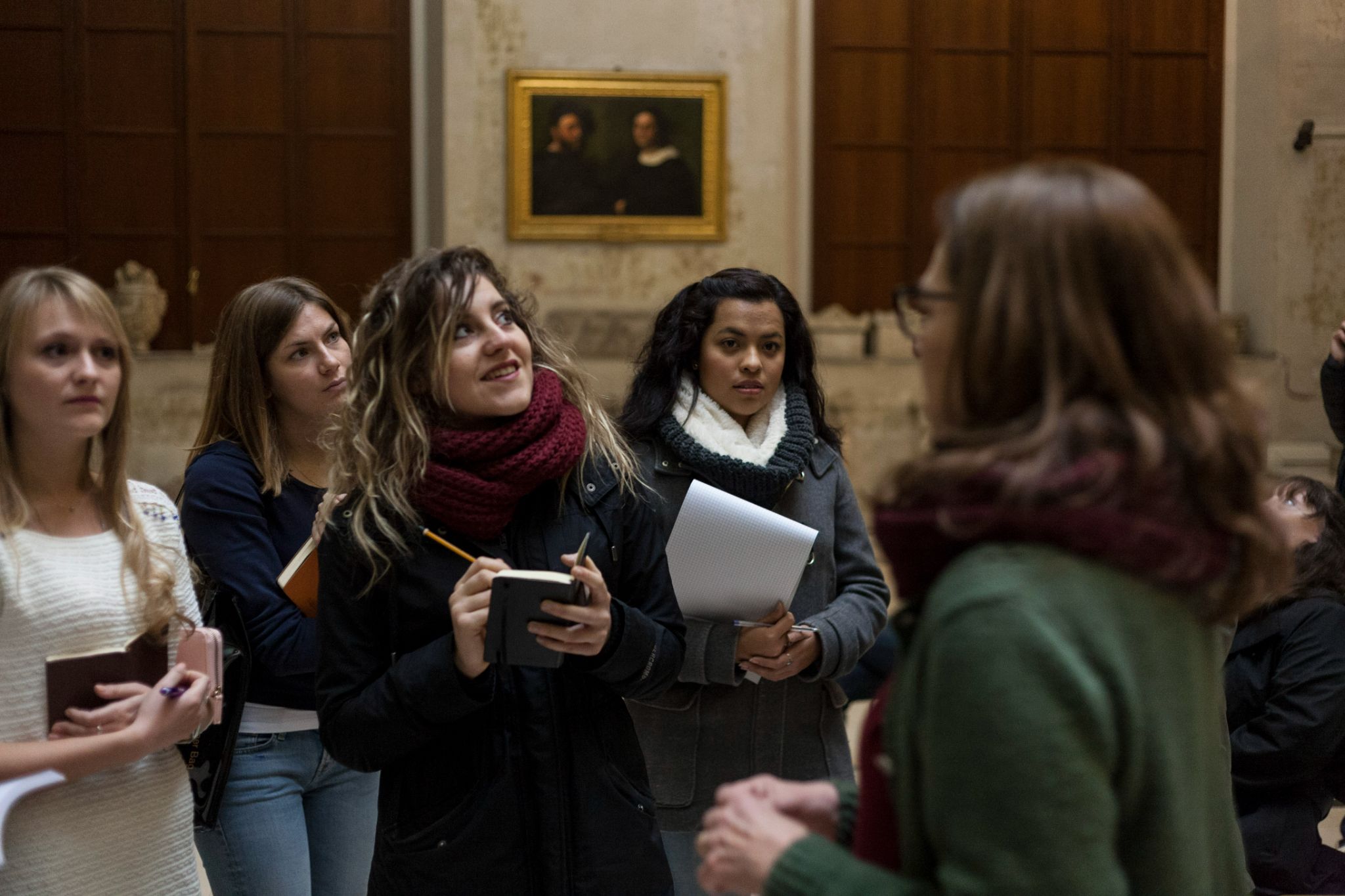 Students earning an MA in Art History can get valuable inspiration on trips
Historical Empathy Deepens Understanding
When you complete an MA in Art History, historical empathy is an essential part of your historical education. It's the process of attempting to understand the thoughts, feelings, experiences, and actions of people from the past within specific historical contexts. Any individual studying history would benefit from this ability as they encounter various perspectives that differ greatly from their own during their studies. Though difficult to master because of each person's unique background and conditioning, historical empathy enables students to deepen their understanding of artistic subject matter which enriches their research.
Travel Strengthens Critical Thinking For Art History Students
Critical thinking is an essential skill for any historian and the same applies to those who seek to analyze art for insight into the past. Exploring art for themselves in person as opposed to reading someone else's thoughts on an art piece gives students a unique opportunity to recruit the knowledge they gain in classes and formulate their own unique thoughts on a piece of art and its historical context. Art history studies at our university in Rome encourage critical thought through first hand research in museums, monuments, and archaeological sites in the eternal city.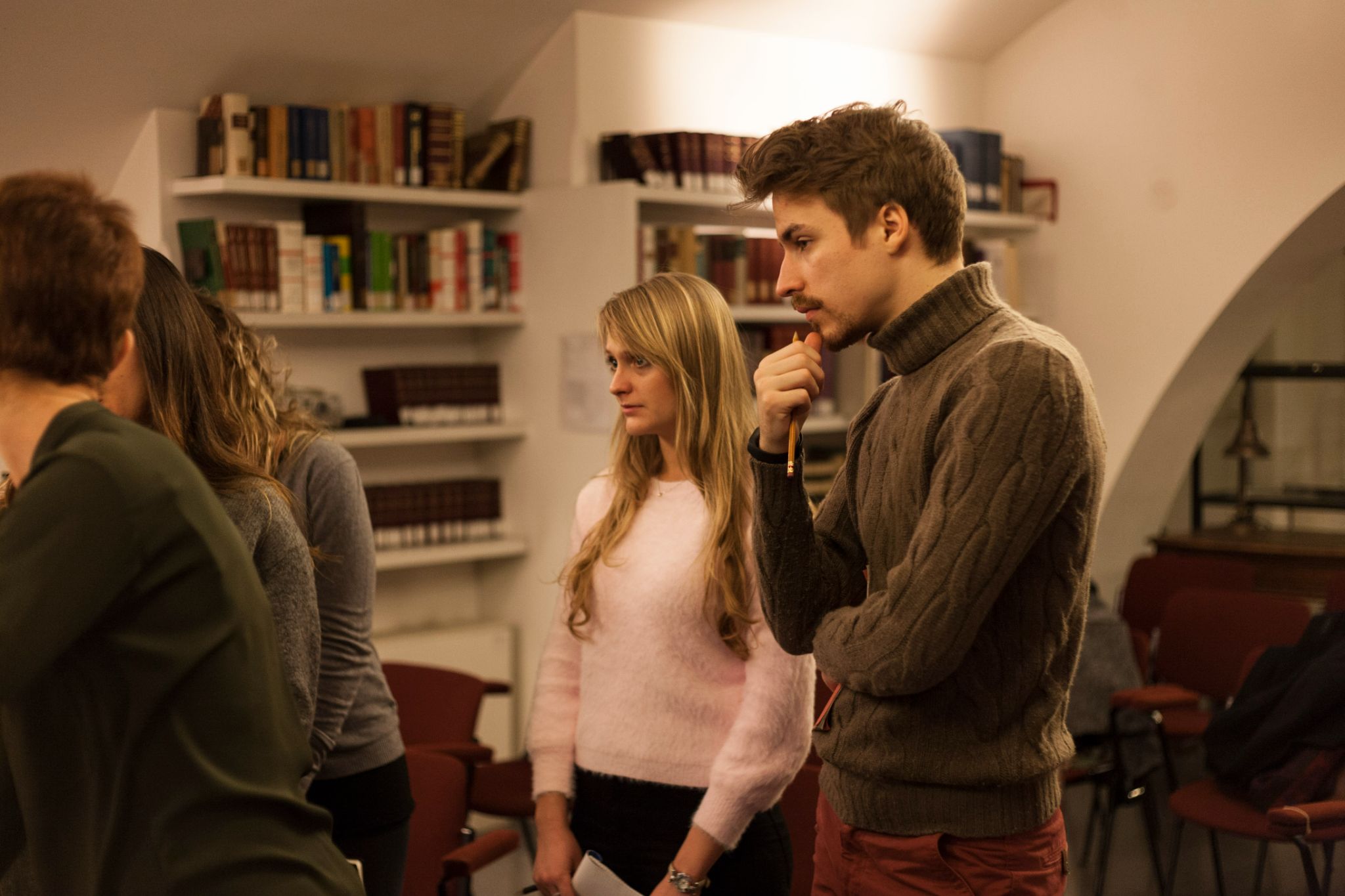 Students earning an MA in art history improve their critical thinking skills on excursions
How To Make The Most Of Excursions While Studying Art History in Rome
During your studies at John Cabot University, you'll have plenty of opportunities to learn on-site in various interesting locations. Our students are encouraged to learn by doing no matter what subject they're learning. Art History graduate students receive invaluable active learning experiences by exploring museums and monuments. But how might they make the best of these trips? Try these tips.
Before attending a museum or monument, visit the website for additional context.
Practice slow looking to fully absorb pieces and look for historical context within them.
Sit down and grab a bite to eat to avoid museum fatigue - yes, this is real! You're processing plenty of information on an art excursion.
Try to visit again on your own - each new visit could bring new revelations.
Students pursuing an MA in Art History can look forward to many discoveries during their excursions. They can prepare for rewarding career opportunities in museums, academia, publishing, and more.
Are you ready to study art history in Rome?
Contact John Cabot University to learn more!