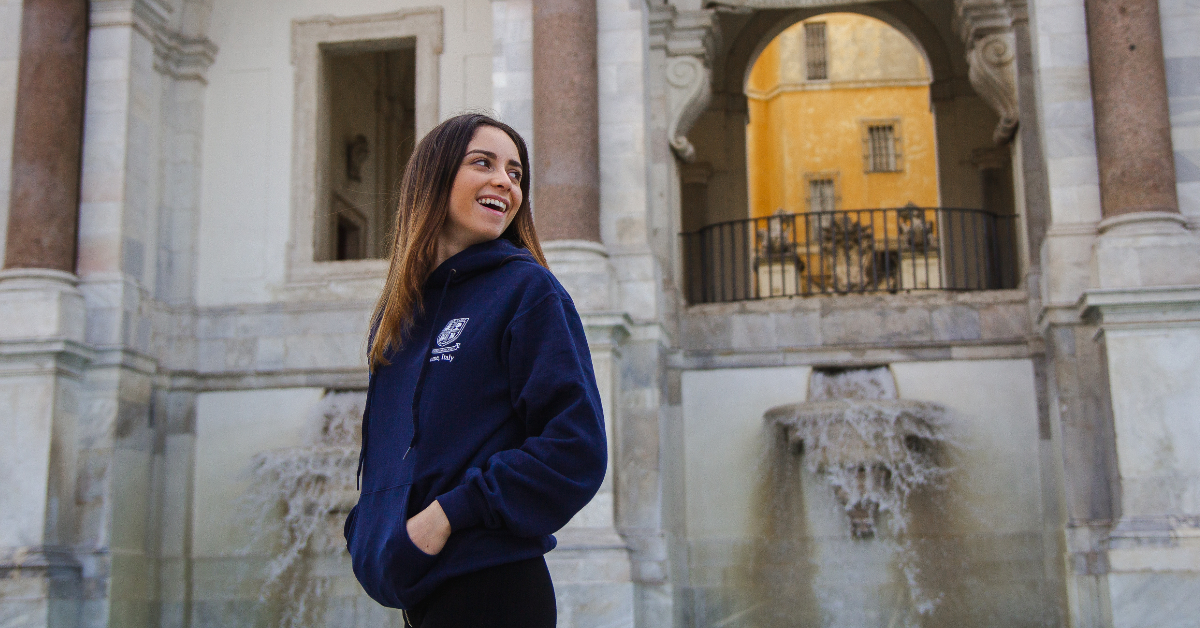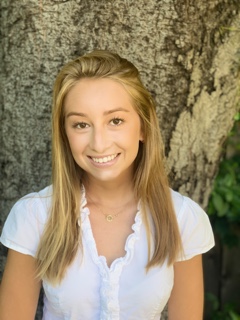 Writing from the top of the Belvedere del Gianicolo, I look up and see all of Rome; and wow what a sight to see. Rome truly is a beautiful city, with incomparable architecture and history. From where I am sitting -- legs crossed on a ledge -- looking out in the distance I can see it all: the Spanish Steps, the Pantheon, the Colosseum, and the Tomb of the Unknown Soldier or "Wedding Cake" -- because that's exactly what it looks like. During the week, my course schedule confines me to the neighborhood of Trastevere; it has become my home and my comfort zone. Yet, whenever I do branch out from my normal routine, I am always blown away by all that is Rome.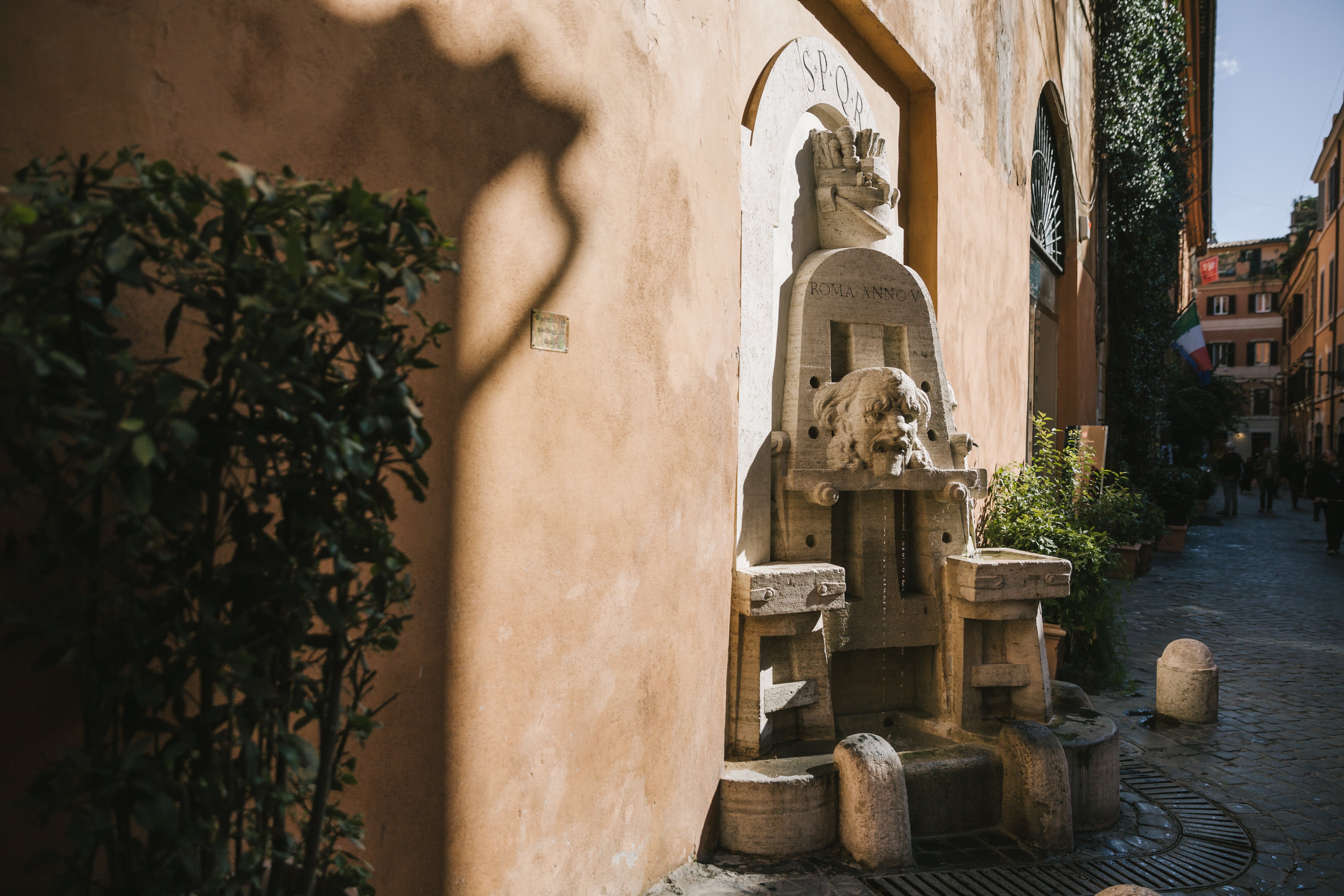 Walking around, you'll be amazed at all the hidden gems scattered around the city
Each turn can transport me to a whole new dimension. I had no idea that Rome had so many hidden gardens or piazzas -- like Villa Borghese on the top of the hill -- or that it could possibly have more pigeons than people. Permanent flower stands are set up around the city with beautifully arranged bouquets -- despite being slightly overpriced -- and the market set up every morning in Campo de Fiori is where you can find pasta, produce, fruits, and of course, more flowers. Lime scooters are scattered around, a convenient feature of the city, despite it being a bumpy ride on the cobblestones.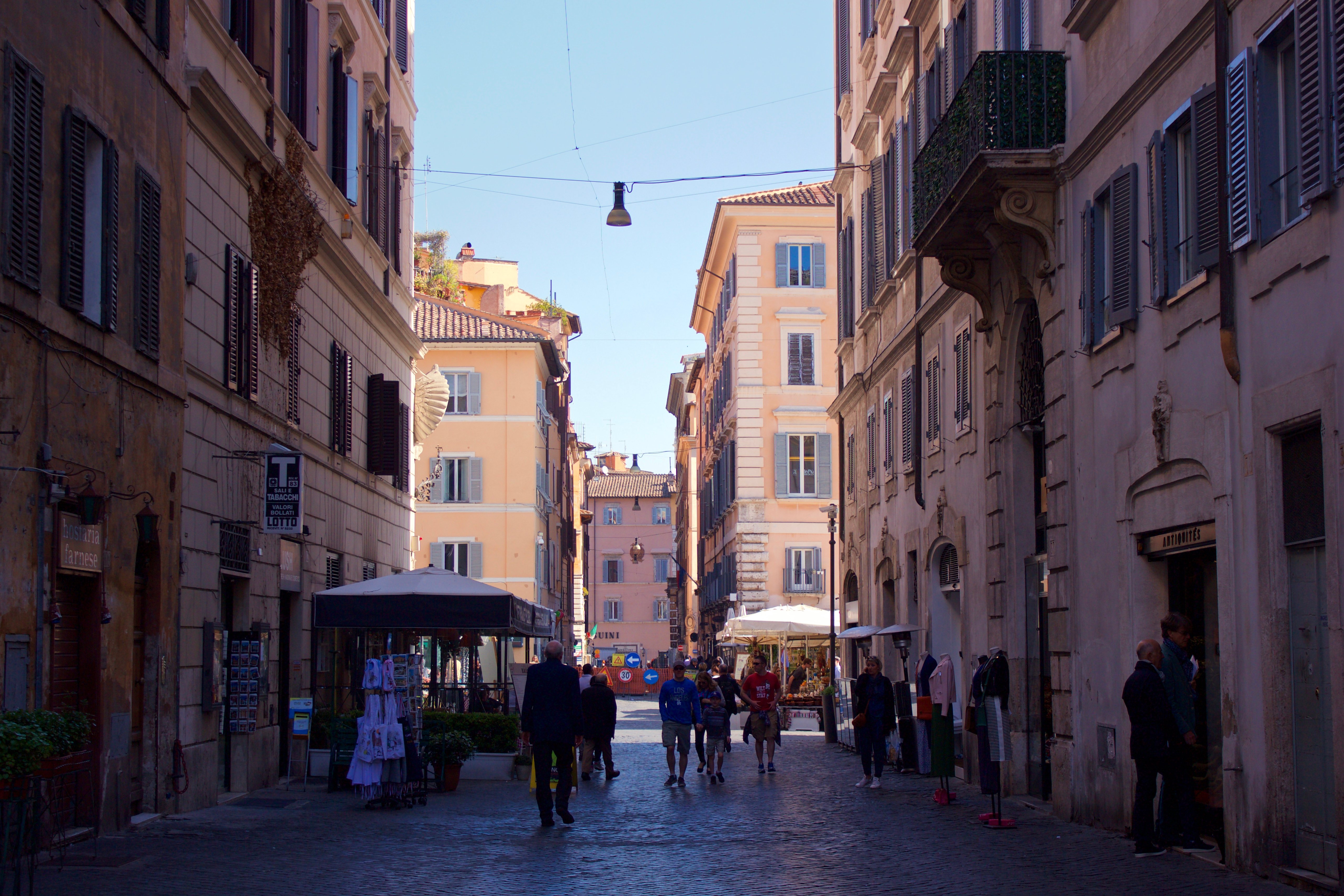 Explore the cobblestone streets of Rome
While this city doesn't have everything that I'm used to, such as a dryer or chai lattes, it has its own charms. What we don't have in the U.S. are narrow -- albeit bumpy and treacherous for your ankles -- cobblestone streets that wind along the Tiber River and in between quaint, faded orange and yellow houses with terraces. With lemon trees on their roofs and blooming wisteria and bougainvillea creeping around the sides, it's close to something of a fairytale. Vespas whiz past (often coming a bit too close), and you can find the traditional, mini red fiats parked on the sides of the narrow streets. Cats roam the streets as if they own them, and you can hear ciao! coming from doorways and neighbors walking their dogs. There are taps of water in every nook and cranny, carrying drinking water running straight from the alps.
I look forward to being able to sit outside on more sunny days like today and enjoy the outdoors. With a bit of a chill in the air, it is not yet warm enough to lounge out in the sun and stroll around in a floral dress and sandals -- my Italian dream. For now, I sit on a ledge overlooking Rome, thinking about just how amazing of a city it is, and just how lucky I have been able to call it home for the last two months.
Would you like to study abroad in Rome?
Contact John Cabot University for more information!