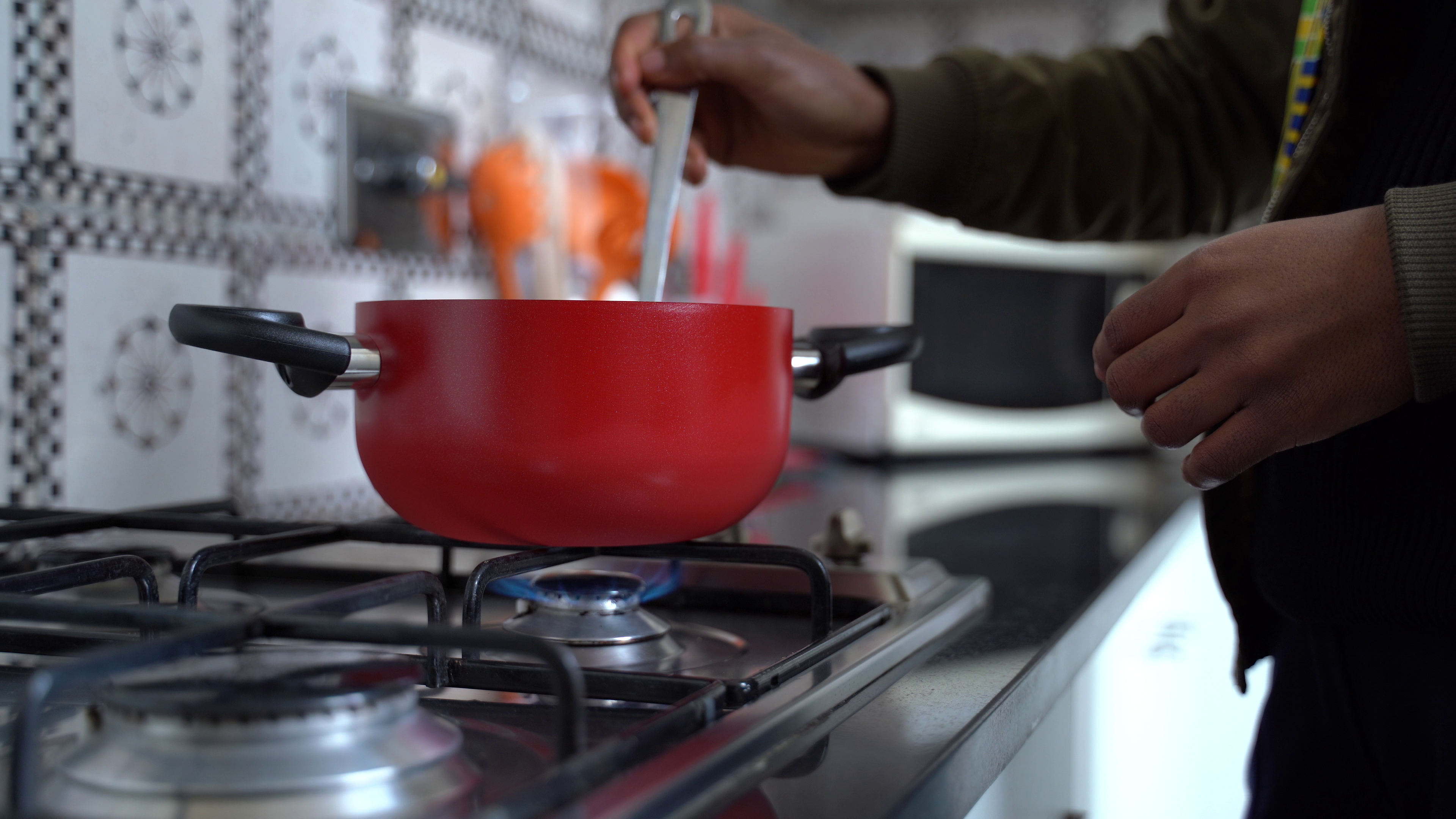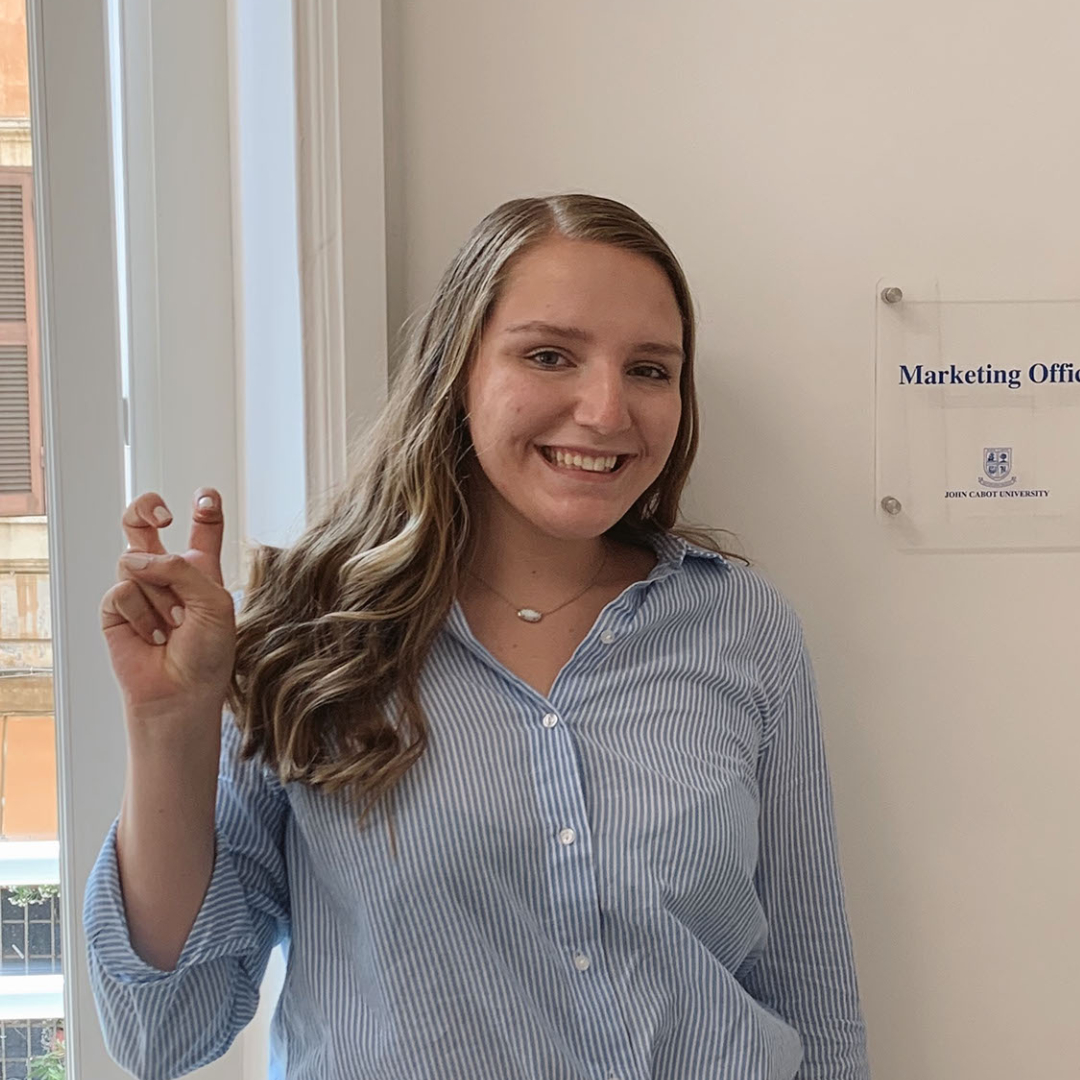 Not wanting to eat at John Cabot University's Tiber Café or out in Rome? Students at JCU may have their own fully stocked kitchens in their dorms, but it doesn't always mean you know how to cook. Below are some quick and easy pasta recipes that will give you the flavors of Rome but are easy enough to do from the comfort of your kitchen. Here are my favorite recipes for Carbonara, Cacio e Pepe, and Amatriciana.
*Each recipe makes enough for 1 serving, but you can multiply the recipe as needed*
Carbonara
What you'll need for the sauce:

1 whole egg
2 TBSP Parmigiano Cheese
2 TBSP Pecorino Cheese
30 grams of cooked Pork Cheek (Guanciale)
Black pepper

Other ingredients:

Instructions:

If you haven't already cooked the pig cheek, you'll want to throw it in a pan and cook it until it's a little crispy.
Put a pot of water on to boil and cook your pasta of choice.
While you cook your pasta, you can mix the sauce ingredients together in a bowl. I suggest using a fork for this.
As soon as your pasta is done you can dump it straight into your bowl and you are ready to eat!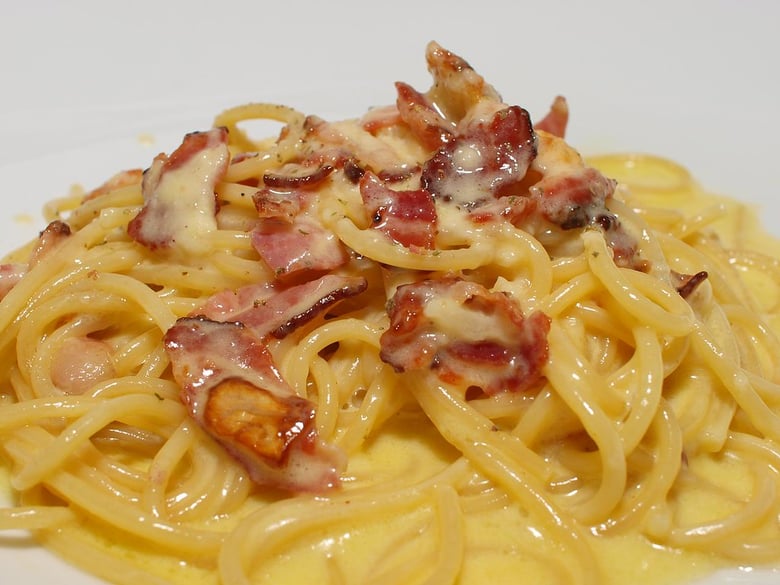 Quick and easy homemade carbonara
Cacio E Pepe
What you will need:

Your favorite pasta
Salt
2 TBSP Parmigiano Cheese
6 TBSP Pecorino Cheese
Black Pepper

Boil and cook your pasta.
While you do this, combine the cheeses, black pepper, and a little hot pasta water and mix until you have a sauce.
Once your pasta is finished, you can dump it straight into the bowl, continue mixing and you have a super simple but delicious pasta dish!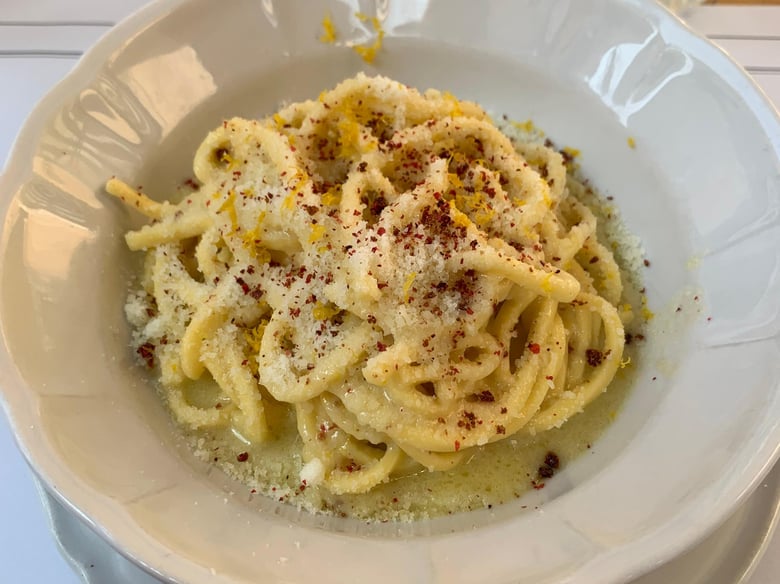 Special cacio e pepe made with pink peppercorn
Amatriciana
What you'll need for the sauce:

1 cup tomato sauce
30 grams of cooked pork cheek (Guanciale)
1 TBSP Parmigiano Cheese
1 TBSP Pecorino Cheese
Black pepper

Other:
Instructions:


Start making the sauce by adding the tomato sauce in a pan to heat it up, then add the cooked pork cheek and black pepper until the sauce is thick.
Transfer sauce to bowl and mix with cheese.
Add pasta into a bowl, mix, and enjoy!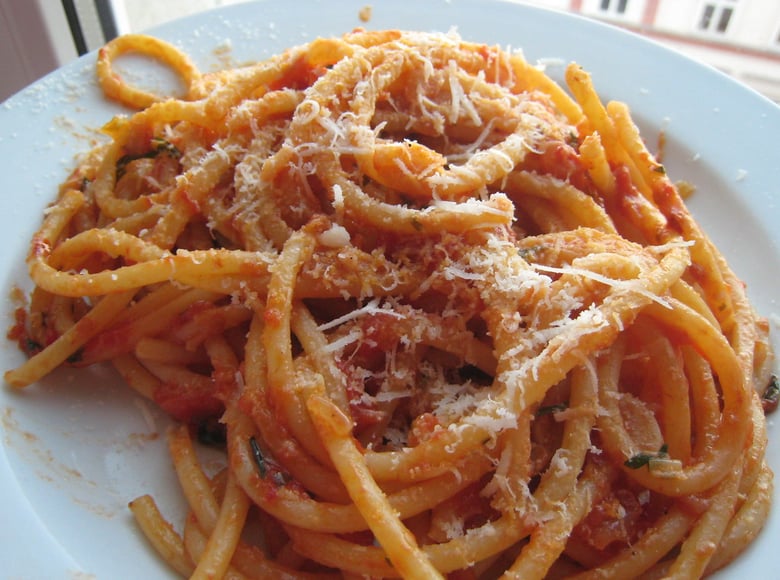 A beautiful plate of homemade Amatriciana
Coming to study at JCU you do not just gain academic knowledge, but also practical knowledge. After cooking these dishes in your kitchen a few times, you will soon be a master chef and can show all your friends when you leave Rome.