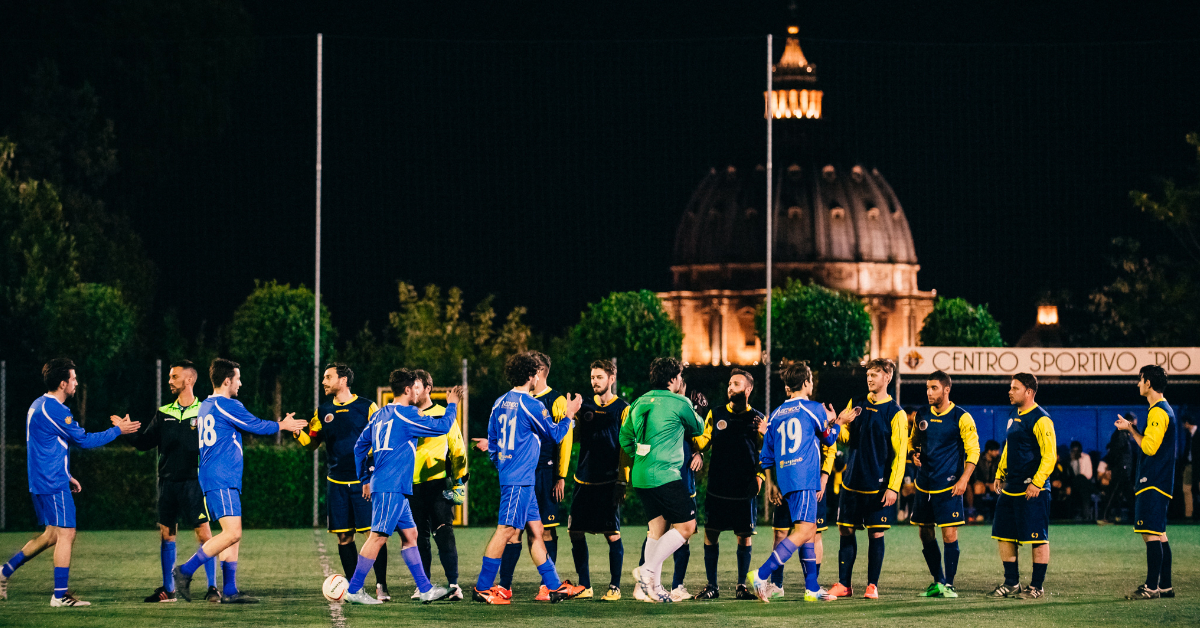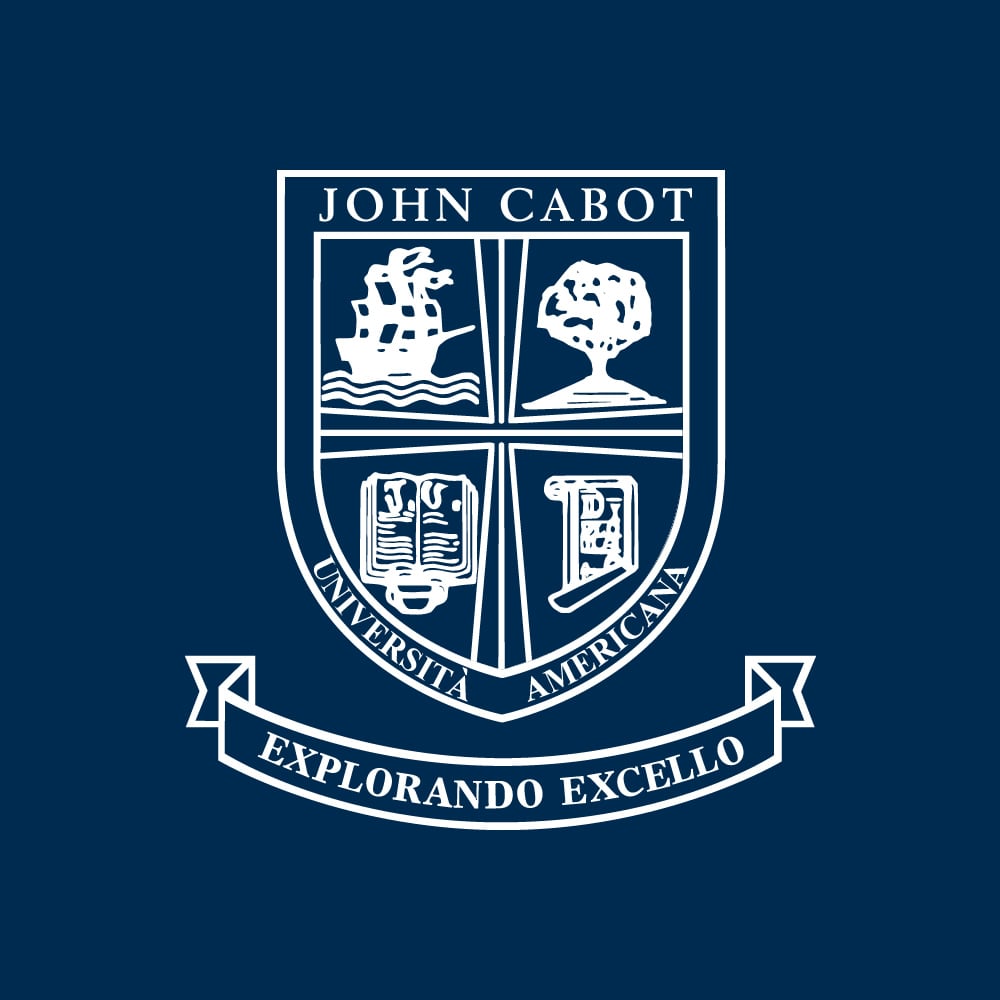 If you're entering college as an avid athlete and sports fan, you'll be happy to know that your athletic career doesn't have to end in high school. At John Cabot University, there are many different team sports for players to participate in, including Soccer, Volleyball, Basketball, and Cheerleading. For those who still love to participate but can't commit in an official capacity, JCU also offers Intramural activities.
While studying at JCU, playing sports can be a great way to enhance your experience as a college student studying in Italy. As a member of a sports team, you'll have the opportunity to build friendships and connect with athletes from all over the world, helping you to make the most of your experience abroad. Additionally, participating in JCU Athletics instills important life skills, from collaboration to leadership to time management.
Whether your goal is to be a fan or an athlete, learn more about JCU's current team sports to get an idea of what's in store.
Men's Soccer at JCU
JCU's Men's Soccer Team, the Gladiators, has been a hallmark of JCU's athletic program for almost two decades. The Gladiators are a member of the League of the Roman Universities, composed of eight teams that compete from September through May in a classic game of 11-v-11. One of the initial driving forces behind the establishment of the Universities of Rome Championship in 2005, the Gladiators continue to put up a challenge to the other teams in the league. If you're considering playing soccer while attending university in Italy, trying out for the Gladiators may be right for you.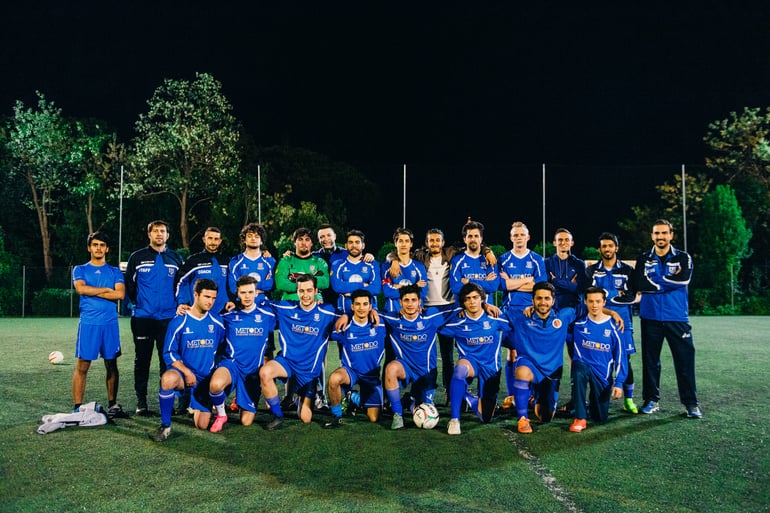 JCU's Men's Soccer team, the Gladiators, plays in the League of Roman universities
Men's and Women's Futsal (5-v-5)
In addition to the standard 11-v-11 game that the Men's Soccer Team plays, JCU has two Futsal teams. Futsal is a 5-v-5 game, consisting of five players on each team and played on a smaller field usually located indoors. The Women's Soccer team, the Lady Gladiators, is a member of the Roman Universities League, which competes annually from September through May. Both the men's and women's futsal teams participate in the Universities of Rome Championship, a tournament that began in 2006.
Coed Volleyball and Basketball
In addition to Men's and Women's sports, JCU also offers two coed teams: Volleyball and Basketball. The Volleyball team participates in the Volleyball Coed Tournament of Roman Universities, which is a 6-v-6 indoor league, and both teams compete in the respective Universities of Rome Championship. If you're interested in participating in either Volleyball or Basketball, you'll be happy to know that players of any skill are welcome. Take advantage of this opportunity to stay fit throughout the year!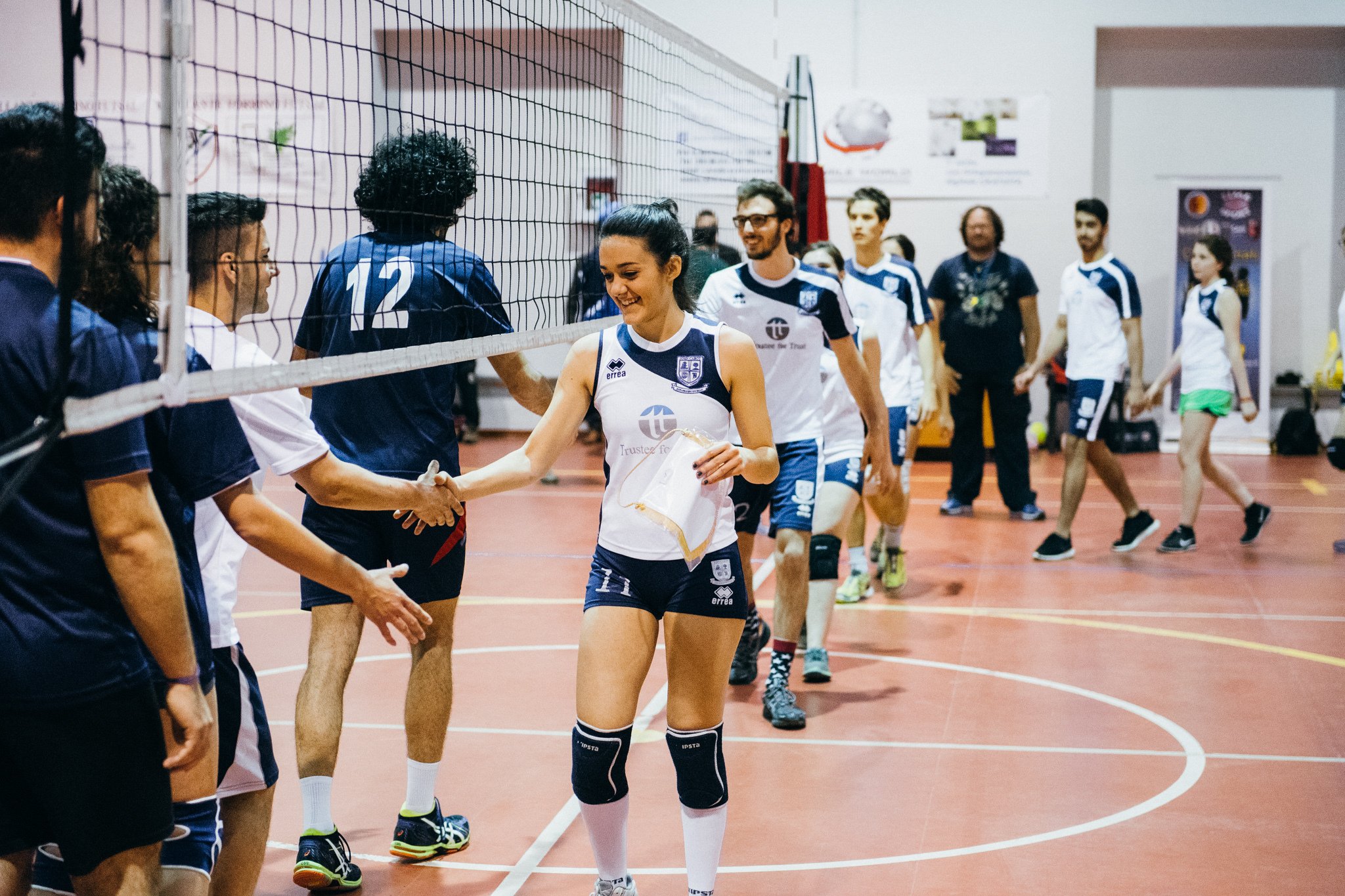 Consider joining the Coed Volleyball Team at JCU
Cheerleading
The Cheerleading team joined the JCU Team Sports roster in 2014. If you've always been passionate about both dance and sports watching, you'll be a perfect fit to try out for the Cheerleading team. As a member, you can meet other JCU students, stay in shape, and attend JCU athletic events as a performer.
With all of these opportunities to join a team, meet new international students, and keep fit throughout your studies, don't hesitate to learn more about what's on offer through JCU's Team Sports.
Are you exploring colleges in Rome Italy?
Launch your future with a program at JCU today!