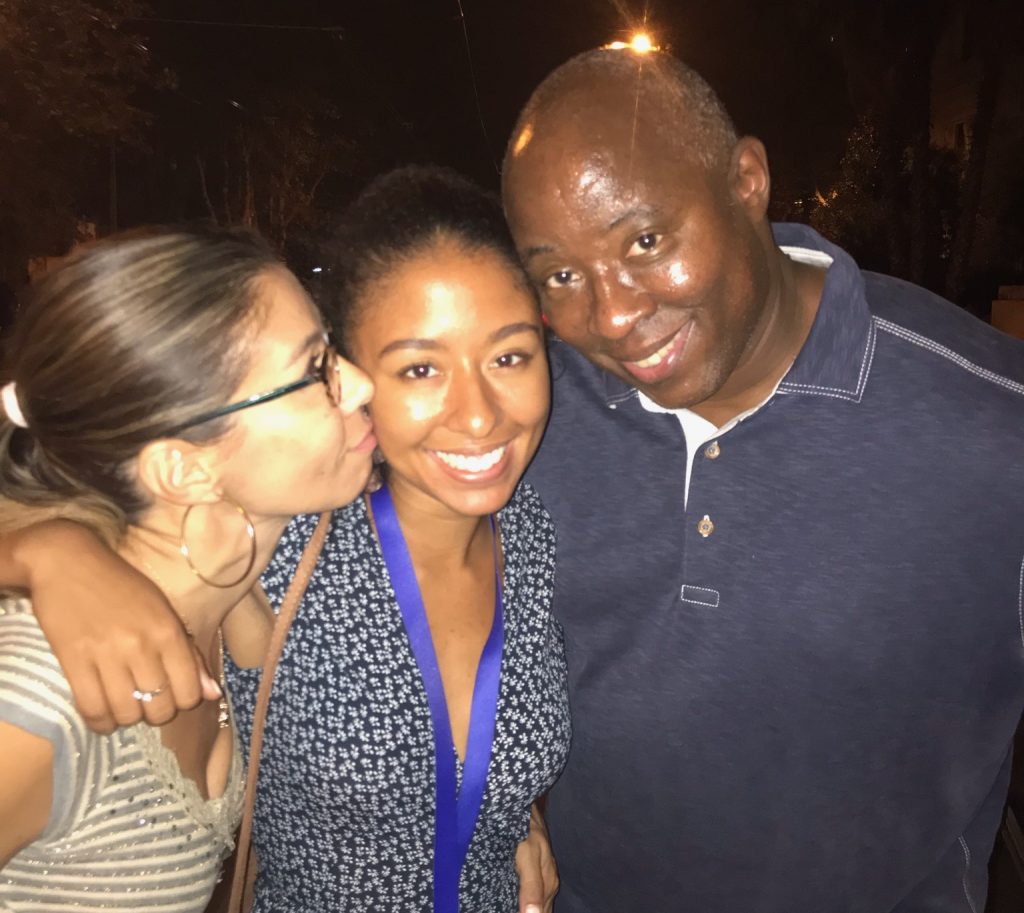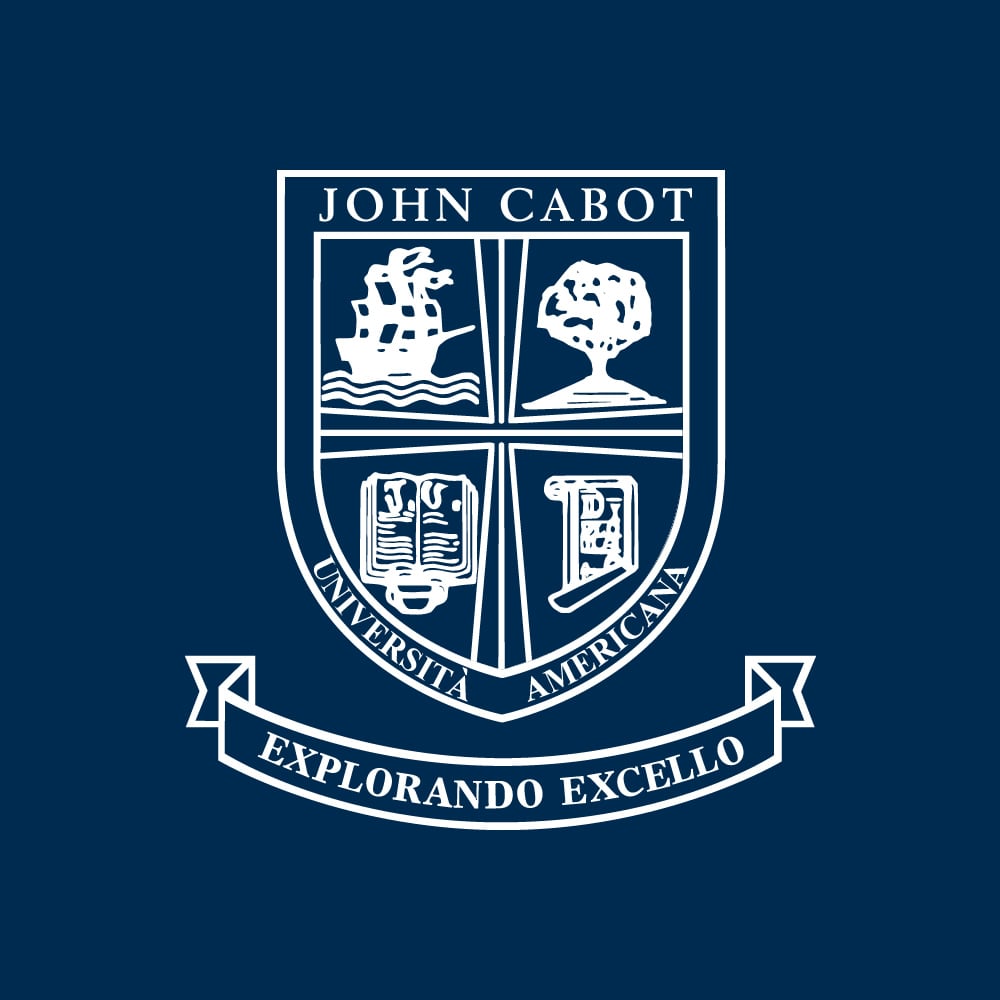 Our daughter's journey to John Cabot University actually began during her freshman year of high school. During dinner one evening, Kehisha mentioned the idea of spending a year during high school studying abroad. The fact that she came up with this idea on her own made that a very intriguing conversation, and led us down a path to find a study abroad program.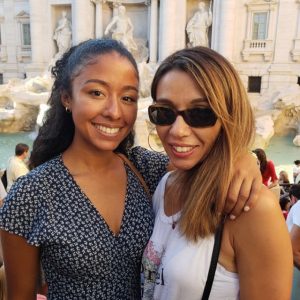 We found a study abroad program for high school students that we felt was a nice fit. However, after sharing the idea with her high school peers, Kehisha was met with many questions, such as "Why would you go so far away to go to high school?" and "What's wrong with the school you are attending?" Being only fourteen years old, she began to doubt the idea and decided not to pursue the study abroad opportunity during high school. However, her interest in cultural diversity and pursuing a unique education experience was piqued, and she kept thinking about it as an option for college.
Our daughter discovered John Cabot University at a local college fair. She walked past the JCU booth and read the signs about studying in Rome, Italy, later returning home and hanging a JCU poster above her bed that read "This could be you!": it was a match made in heaven!
JCU representatives rock! From the initial conversation with the JCU representative at the college fair, to the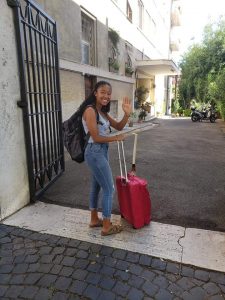 communication with staff in Rome as our daughter enrolled at JCU, to her time on campus since she started at JCU, every interaction our family experienced with JCU representatives has felt like chatting with family. The administrative staff, in particular the admissions, financial aid, and housing office staff, has consistently been responsive to our inquiries and eager to assist in any way. Compared to larger universities, where your inquiries can sometimes take days or weeks (or forever) before you get a response, I've never had to wait more than a day or two before one of JCU's awesome administrative staff members responded to our inquiries. I cannot emphasize how important a factor this was for our family as we were contemplating the decision to send our daughter away for a four-year study abroad experience!
The local Trastevere community has an energetic vibe! Before making a final college selection decision, our family decided to visit the neighborhood of Trastevere in Rome to get a feel for the atmosphere in the local community. What a favorable impression Trastevere left on us all. We witnessed visitors from all over the world and we saw many young students out socializing and strolling the streets at night enjoying the pleasant lifestyle of Rome. This made our daughter feel right at home and gave us a comfort level that our daughter would not only enjoy her experience of living in Rome, but would also be safe in that environment.
A campus visit is a must-do! We highly recommend visiting the Rome campuses during one of the JCU Open House events, or simply by scheduling a personal tour with Admissions, to get a very intimate feel for what makes the JCU learning experience unique. You will get to meet some of the faculty and administrative staff and tour the various JCU facilities to get an up close and personal view of what separates John Cabot from other universities. Seeing is believing, so don't just take our word for it. Go see it for yourself, and enjoy some great pasta, pizza, and vino while you are at it. Our entire family is thrilled to be part of the JCU family!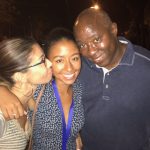 Kenneth and Candy Johnson
Atlanta, Georgia