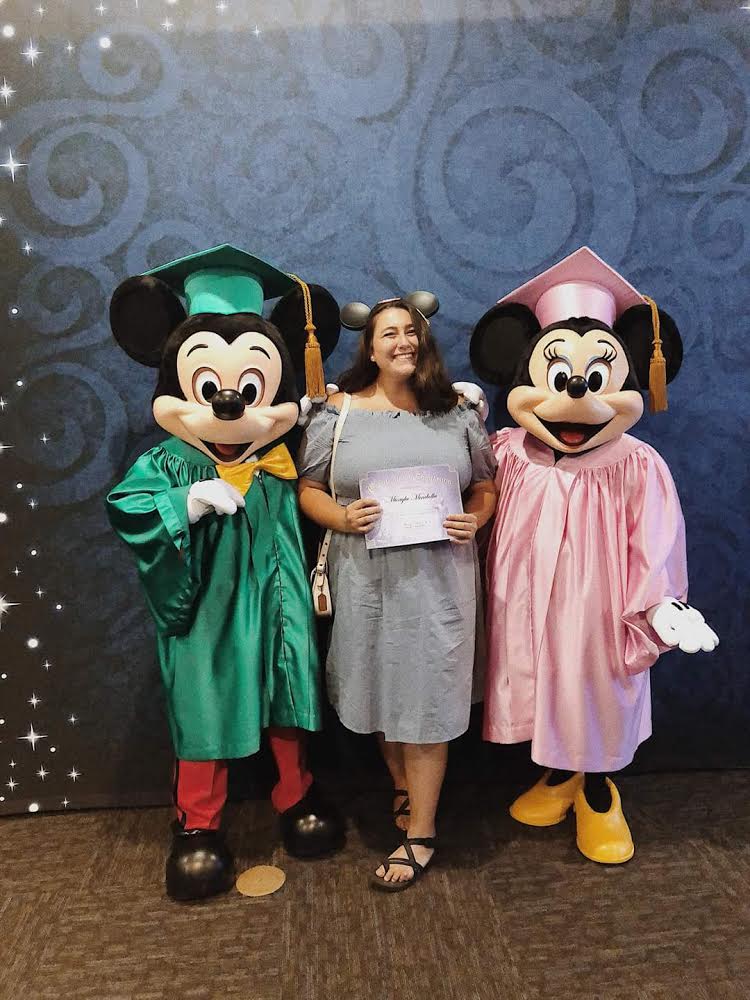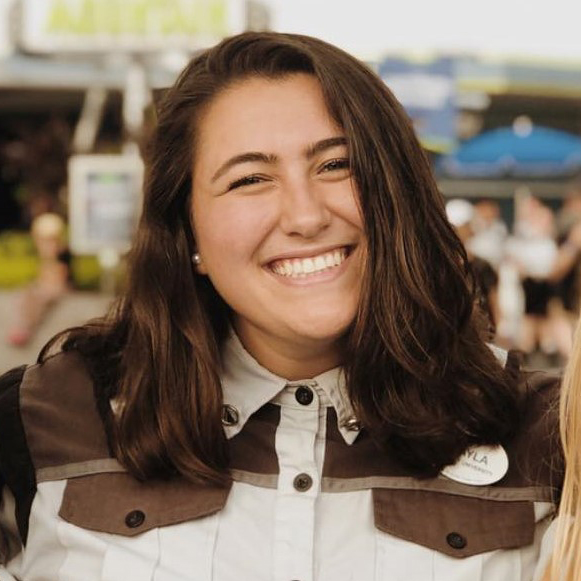 I went to college at John Cabot University in Rome for three semesters and then, in the second half of my sophomore year, jumped into a semester-long internship in Florida for one of the most well-known companies in the world: Disney. It was scary and challenging, but one of the best decisions I've ever made. During that semester, I was able to earn college credits through my local community college and, as a Communications major, I gained invaluable experience in my field. Communications was present in everything I did during my internship, whether it was communicating with thousands of people from all over the world daily, meeting a Disney Cast Member who works in communications and learning how they use media, or taking professional workshops on my days off.
Ever since I was a little girl, I dreamed of working for the magical Walt Disney Company. When I learned about the Disney College Program in high school, I knew I had to take part in it, and that I would only apply to colleges that would allow me to spend a semester interning at Disney for credit. I was so happy when I learned that JCU, my first choice, would give me that option!
When I first walked into the classroom at Disney for training, I was nervous and excited to embark on the journey that I knew would end up changing my life. After months (years!) of waiting, I was finally here. Once I had moved into my apartment, I attended a housing meeting, casting, and orientation class that every Disney Cast Member goes through, called "Traditions". We talked about the basics of what cast members do and the guidelines they should follow. The best surprise was that my boss, Mickey Mouse, delivered our name tags to us personally! After that, I was told I would be working at Space Mountain in Magic Kingdom. Because of my many wonderful childhood memories of this specific attraction, I was incredibly excited to spend my days at Disney watching so many children and their families enjoy the ride I used to look forward to the most.
On just my second day of training, I was quickly reassured that I'd made the right decision in becoming a Disney Cast Member. I assisted a guest in a wheelchair and made sure she got on the ride safely and quickly. I was just doing my job, but her family was so grateful that they gave me a postcard thanking me for making their trip even more magical.
That's what being a Cast Member is all about: making Disney guests happy. It could be a small gesture like wishing someone a happy birthday or saying "hello, princess!" to a little girl wearing a princess dress. It could be a bigger gesture, like giving a family an extra fast pass or a stuffed plush from a gift shop. While guest interactions are short, they can still be meaningful. I quickly learned that while we may create a little magic for our guests, when they appreciate the hard work we do for them, they create magic for us in return!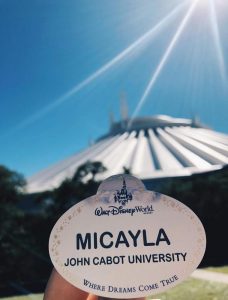 I feel so lucky to have had this opportunity. When thinking back on my time in the most magical place on earth, I have learned a few very important lessons:
You can't make everyone happy, but you can do your best.
Working at one of the most popular attractions in the Magic Kingdom means dealing with a lot of people. Sometimes these crowds wait in line for up to three hours. Sometimes the ride breaks down. Although these situations are less than ideal, I can talk to guests in line, answer questions politely, and do my job safely.
Working long hours is hard but rewarding.
Since I was required to work closing hours, I was never home before 11pm, and sometimes as late as 2:30am. These hours are exhausting, but when I see a little girl with a giant smile on her face after riding Space Mountain for the first time, it makes me truly happy to be there, no matter how tired I am.
Living with roommates is tough sometimes, but we have truly become a family.
We all contribute something different to our home-away-from-home. We are all here to spread magic, love, and happiness. I have met the most lovely, gentle, kindhearted, quirky, patient, strong, beautiful human beings. I am a better me because of all of them.
New skills are valuable.
I learned new skills that I would have never acquired otherwise. I had the opportunity to attend two professional workshops: Networking 101 and Personal Branding. These thought-provoking and informative courses taught me the value of networking, and how to show the world who I am and what I am capable of.
I am here for a reason.
Something inside of me knew all along that I would one day work for Disney. I got to experience things I never thought I would have the opportunity to do. Like... I lived in Disney World. That's pretty cool. I got to learn insider secrets, see the "backstage" areas, and walk underneath the Magic Kingdom. Having the opportunity to follow in Walt's footsteps is a dream come true.
Life has, unexpectedly, brought me all over the world. Growing up, I did not think that 20-year-old Micayla would have seen and experienced this much by now, but I am blessed beyond words. I was able to take a semester off from studying in Rome to learn and work at my favorite place on earth. My journey with the Disney College Program came to an end, but my new journey is just beginning. I must grab hold of my dreams and make them come true; I am the key to unlocking my own magic. I must reach out and find my happily ever after.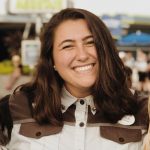 Micayla Mirabella
Class of 2020
Communications Major
Hometown: Fanwood, New Jersey