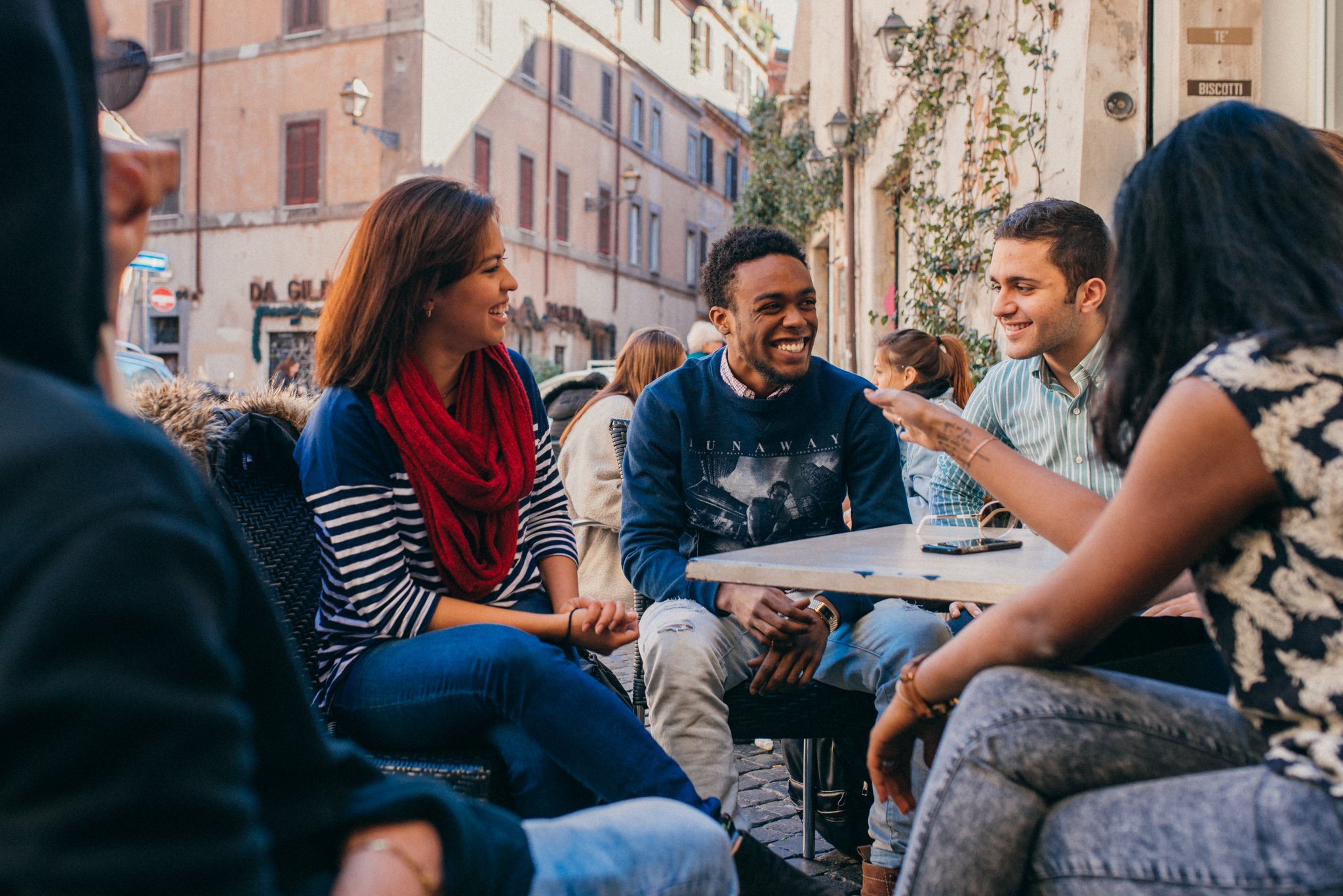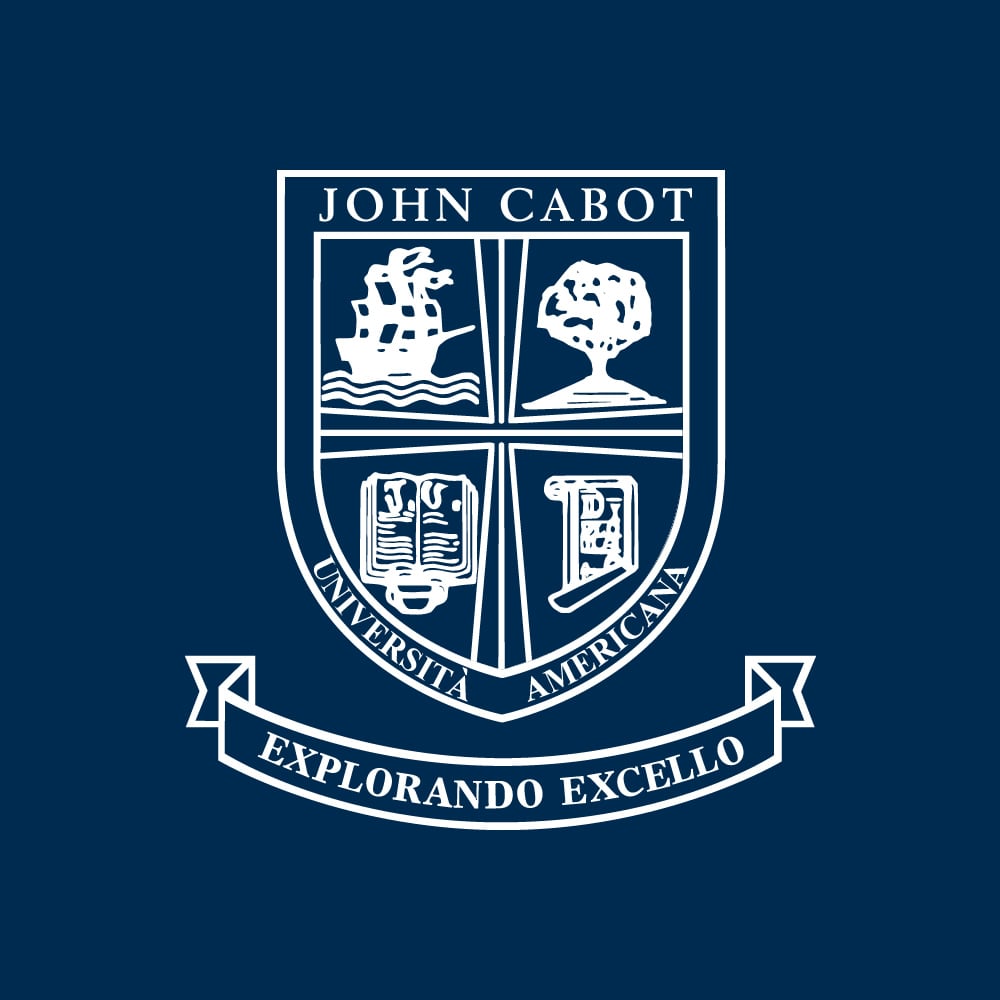 The John Cabot University US admissions team spends most of every fall and spring semester in airports, hotel rooms, rental cars, planes - you might even see them pop up randomly in your school cafeteria or student lounge, looking a little bit out of place in a business suit among the students. That's because they spend months running around the US to attend fairs, give presentations at high schools, and meet one-on-one with students, parents, and counselors.
JCU admissions counselors have talked with many, many, many high school and college students in their collective experience over the years. Olivia Austin, an East Coast-based admissions counselor and JCU grad, shared with us the top 11 questions she and her fellow counselors hear at college fairs from students who are thinking about earning a degree abroad.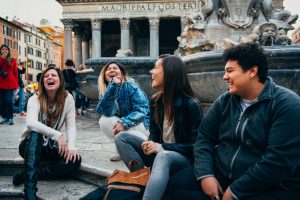 1. Wait, I can really do this?!
The answer is: Yes! You absolutely can. Students are always shocked when they learn they can earn an American degree in Italy. John Cabot University is US-accredited university. That means JCU follows an American curriculum and students come out with an American bachelor's degree, just like any other university in the US!
2. Are classes in English or do I need to speak Italian?
Yes! All classes are taught in English, so you don't need to worry about not speaking Italian. Italian is not a requirement to get into JCU, nor is it a requirement to graduate. We offer Italian courses for the students who want to learn (and we encourage you to learn at least some Italian!) but students can choose to take Spanish, French, or German instead.
3. Is housing guaranteed?
Yes, housing is guaranteed for all four years. The Gianicolo Residence is dormitory-style housing with apartments located just 5 minutes from campus; the Viale Trastevere Apartments are in a residential building a 10-minute tram ride or 20-minute walk from campus; and when those two options are full, we offer external apartments in Trastevere or neighboring areas.
4. Can I apply for financial aid even though John Cabot is not located in the US?
Absolutely! John Cabot is a Title IV school, meaning we accept the FAFSA and participate in Stafford and Parent PLUS Loans. We also have a generous scholarship program, with over 70% of our degree-seeking students receiving aid from JCU.
5. Can I get an internship or a job in Rome?
Yes. If you are in Rome on a study visa, you can work up to 20 hours per week. Our Career Services Center is partnered with over 400 organizations and helps students find internships and job placements while studying and once they graduate.
6. How often do I get to come home during the year?
Students have the opportunity to go home between Fall and Spring semester for about 5 weeks. We offer two summer sessions, which students can choose to attend to get some credits out of the way during summer break. If they don't attend in the summer, Spring semester ends at the beginning of May and Fall semester begins the last week of August. That's almost 4 months off!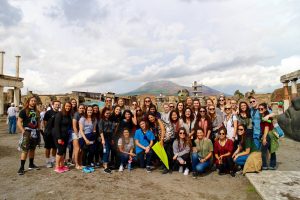 7. What is student life like at John Cabot University?
There are a ton of clubs and organizations and sports students can get involved with at JCU. Our student life office also helps students find community service opportunities in Rome. Besides that, our Monday to Thursday class schedule allows students 3-day weekends to catch up on schoolwork, explore Rome, or travel around Europe! With two airports and numerous train stations in Rome, it is easy for students to visit surrounding cities and countries.
8. So, how much does it cost?
While we are a private institution, we do try to make our education as affordable as possible. Our tuition is under $24,000 and we offer both merit-based and need-based financial aid.
9. Will I be able to get a job in America once I graduate?
Yes. Studies show that students who earn a degree abroad are twice as likely to find a job within one year of graduating and earn thousands more each year than students who remain stateside!
10. Do students from John Cabot University get accepted into good Master's programs?
Our students have been accepted to some of the most prestigious universities in the world upon graduating from John Cabot University. Our alumni have continued their education at universities such as Harvard, Oxford, Columbia, and the London School of Economics.
11. Why should I go all the way to Italy to get an American liberal arts degree?
JCU students have the chance to learn in a truly international environment, which enriches their overall undergraduate experience. Our students graduate prepared to work in multicultural environments. Studying in Rome will open up doors all over the world, thanks to our international faculty and student body. Studying at John Cabot University is just the beginning of a global adventure.