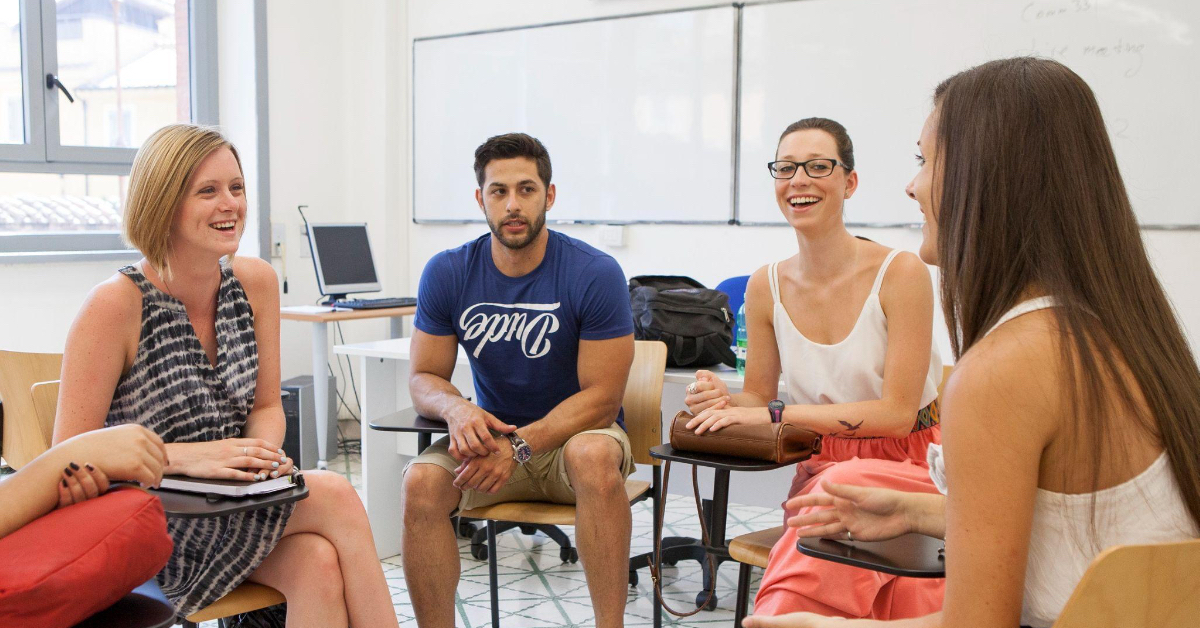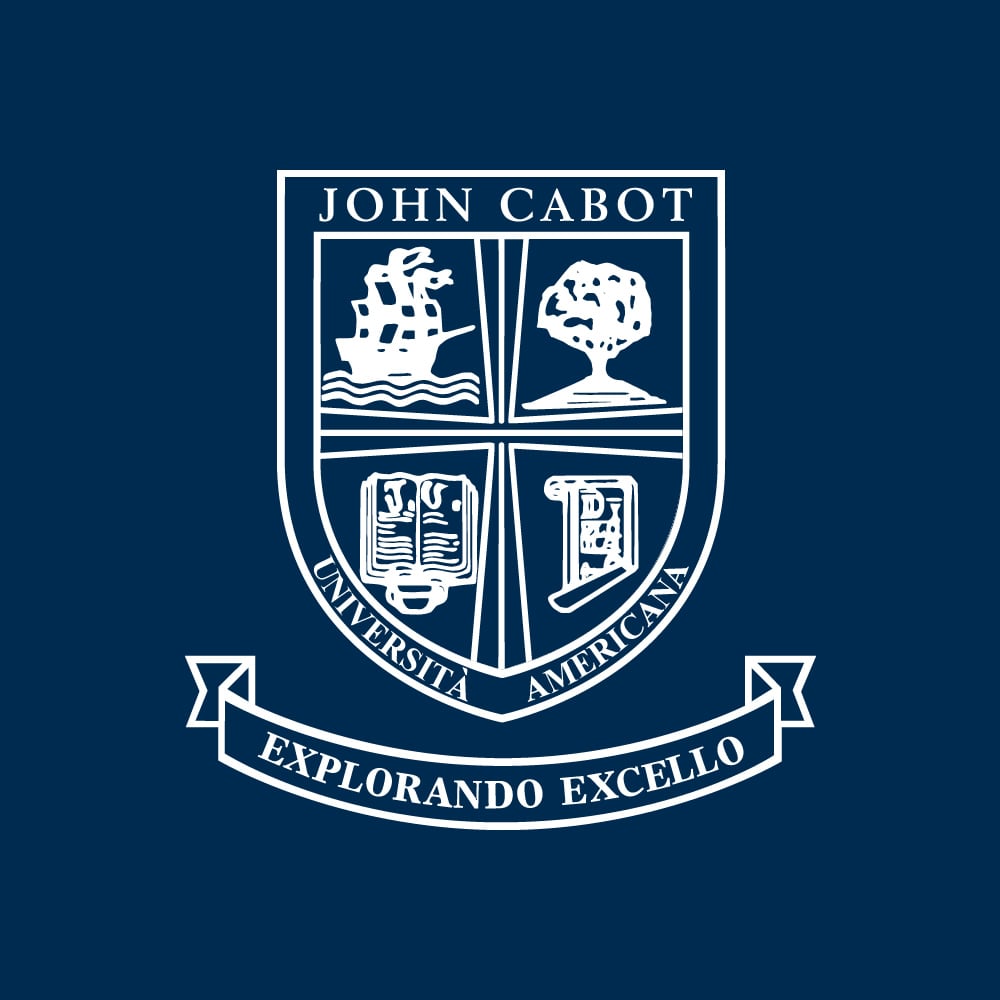 Here at John Cabot University, we are committed to building a more sustainable world–both on our campus in Rome and beyond. As environmental concerns grow, we want our students to make a positive difference in the world, becoming leaders of future change. But we understand that awareness is the first step to change. That's why we actively encourage teaching, research, and learning around the topic of sustainability. The community at JCU offers endless resources and opportunities for engagement across all departments. Whether you're looking to learn more about sustainability or take the lead in projects and initiatives, we have something for you.
As sustainability month approaches, here's how you can start making a difference at JCU!
Discover Academic Courses in Sustainability
John Cabot University encourages students to develop their knowledge of and sensitivity to environmental sustainability at every corner. One way we do so is through academic courses.
In line with its liberal arts tradition, JCU takes a multidisciplinary approach to sustainability. We want our students to develop a holistic vision that reveals the impact of sustainability on different areas of study. Whether you're studying Natural Science, Business, or Media, we want you to see how sustainability has a place in each field and develop the tools to make sense of this important topic.
We offer a selection of courses that focus heavily on sustainability, including BUS 220 Business Communication, CMS 345 Ecocinema: Environmentalism and Film, and NS 220 Food and Agriculture. At the same time, new courses are added and curricula are regularly updated to meet the evolving landscape of sustainability.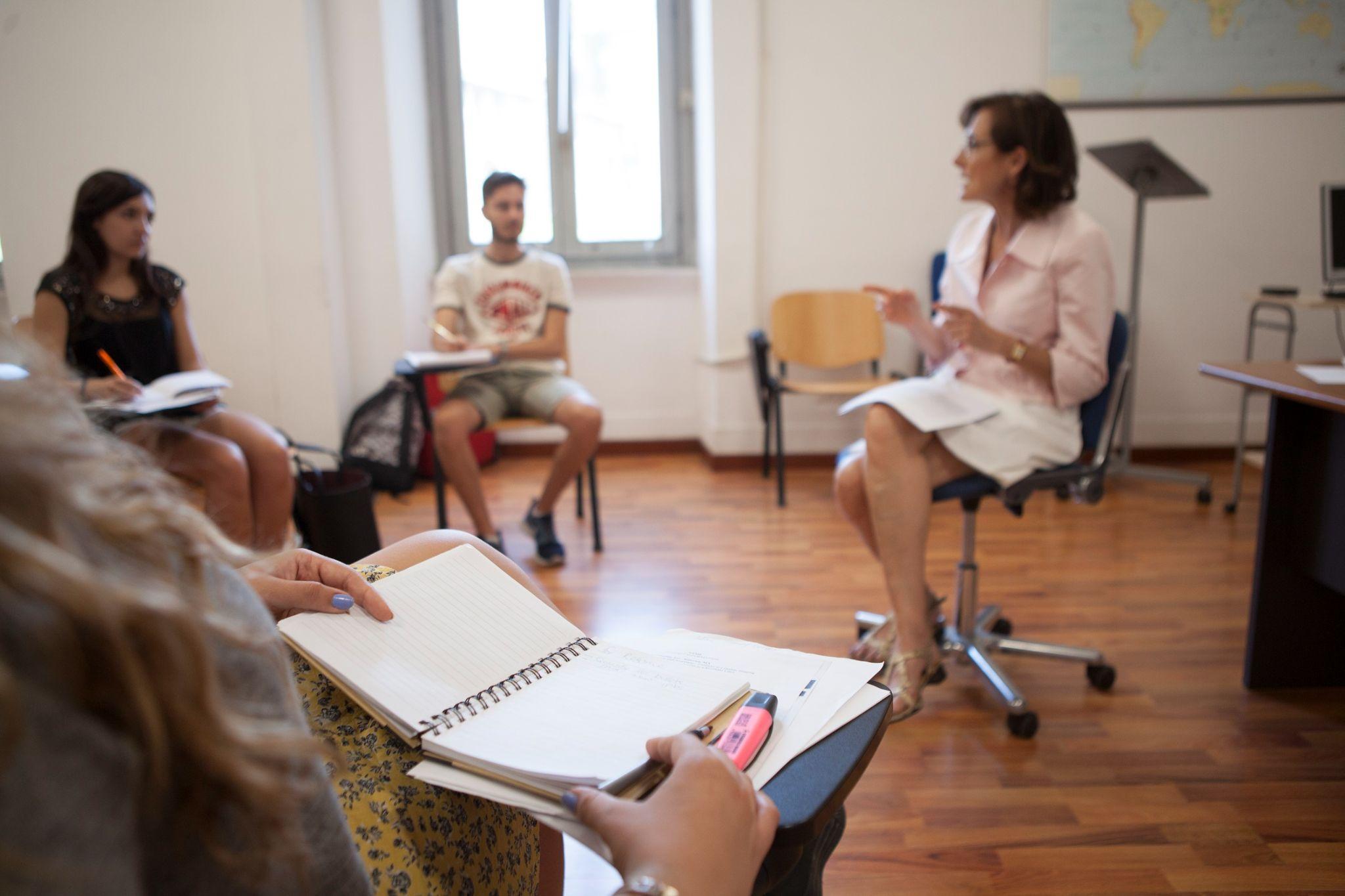 Explore a range of courses that focus on sustainability
Get Involved in Student Activities
Sustainability is a passion for many students outside the classroom at JCU. We have a number of student-led clubs that aim to drive change and encourage the participation of new students. For example, Grassroots, founded in 2013, is the environmental club at John Cabot University, taking a ground-up approach to tackling environmental issues. Its mission is to promote individual understanding of and respect for the environment as part of our collective future. As such, educating students and faculty members on environmental issues is a top priority for the club. The group regularly participates in environmental volunteer programs across Rome and Lazio, aims to engage with environmental NGOs, and offers suggestions to the university on sustainable practices to follow. If you're looking to learn more about the topic of sustainability while connecting with like-minded members of the community, Grassroots is a great place to start!
Other opportunities to get involved include the Triggering Change pitch, which can be done individually or in pairs. The goal is to create a two-minute pitch that leads the audience to create change or inspire action on environmental sustainability. While applying storytelling methods and contextual research to your pitch, you'll discover new and creative ways to approach the topic of sustainability.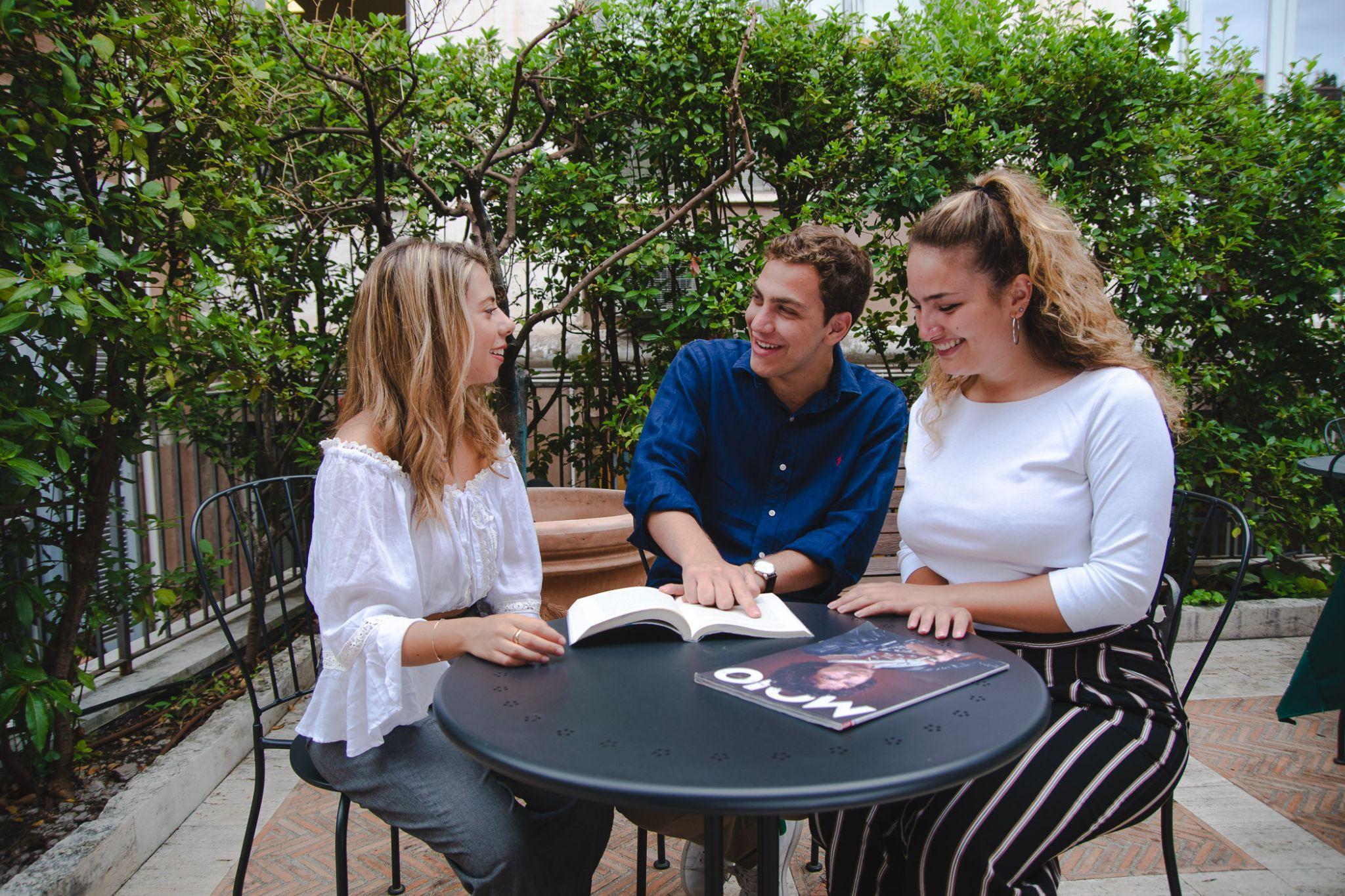 Connect with other students through sustainability projects
Join the Sustainability Hub at Our American University in Rome
If you're looking to tap into JCU's external network, the Sustainability Hub is a great way to connect with and learn from other members of the community. The Sustainability Hub is driven by the passion of our alumni, many of who are experts on sustainability across different industries and organizations. We want our American university in Rome to be a place for knowledgeable, active, and inspired individuals. Through events, mentorship programs, funding opportunities, and informal and formal exchanges, the Hub strengthens the University's integration of the United Nations SDGs in its curriculum. At the same time, it creates a dynamic, sustainably-minded community of alumni, professors, students, and external experts.
Are you interested in the chance to study abroad in Italy?
Contact John Cabot University today!