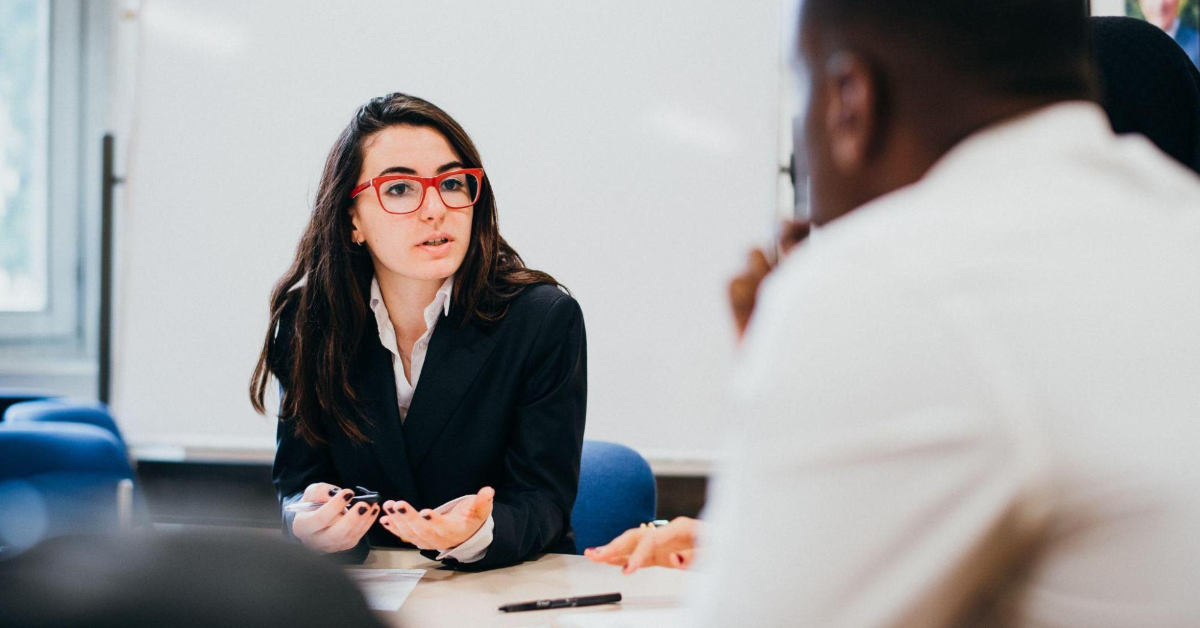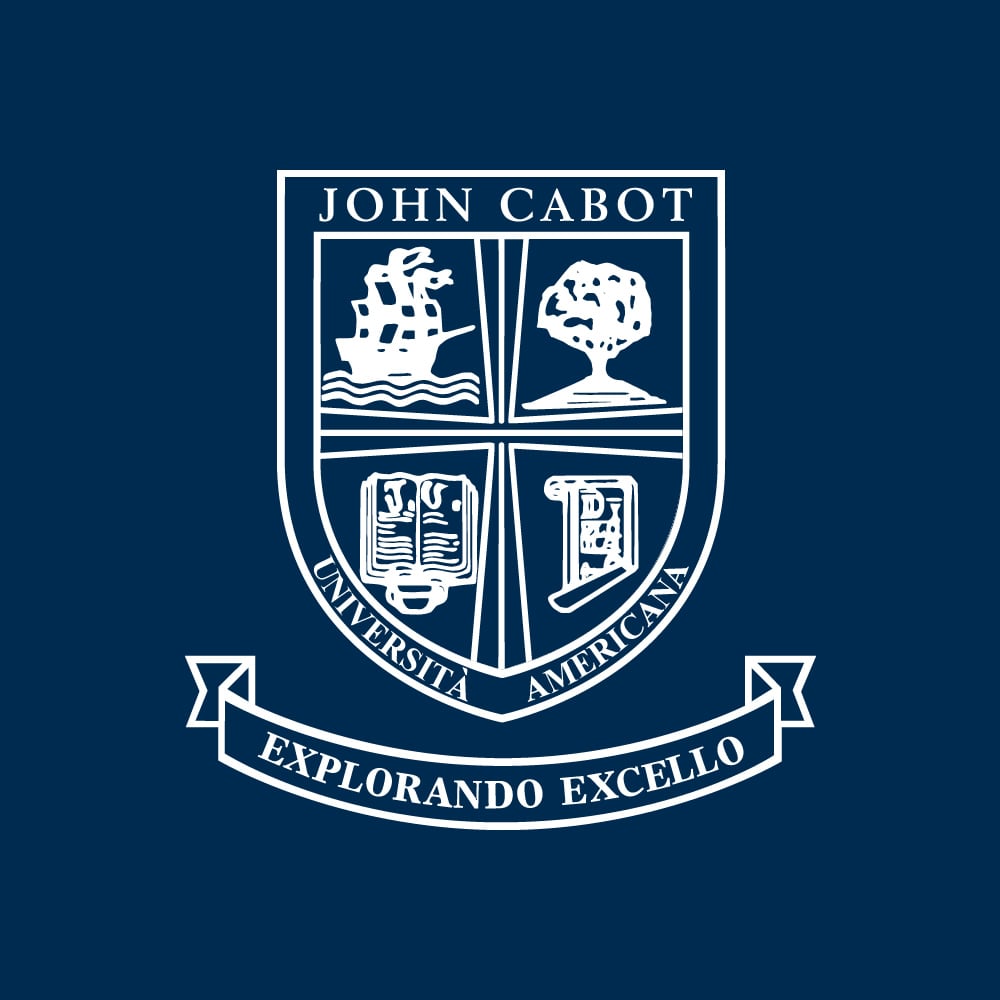 John Cabot University in Rome, Italy welcomes students from all over the world, with all different academic backgrounds. Many of those students have completed the International Baccalaureate (IB) program in high school and have chosen to continue their academic journey abroad. As an American university in Italy, JCU is the perfect place for students on this pathway.
Much like the IB program, JCU's mission is to create internationally-minded, independent thinkers. We offer a wide range of majors and minors that dive deep into key contemporary topics, building on the core knowledge and skills developed at the IB level. If you're looking to satisfy your curiosity about the world and build on your academic qualifications, here's why JCU is the perfect place for you after IB.
Apply Your Independence and Confidence at JCU
Making the choice to study abroad is often driven by the desire to step outside of your comfort zone. That is exactly what an education at JCU offers: the chance to discover a new place, culture, and people on your own. International students in Italy who have completed their IB diploma are particularly well-suited to this experience.
IB students tend to have an appreciation of different cultural views, accepting the opportunity to learn from them. This quality is something that will help ease the transition into a new country. It encourages you to embrace the unknown with confidence, rather than shy away from it.
At the same time, IB students are taught to think critically about a topic, conduct independent research, and arrive at their own understanding. In the classrooms at JCU, students will apply these analytical skills to contribute their own views in small group discussions.
With the confidence to think and explore independently, IB students are ready to face whatever challenges they find while living and studying abroad.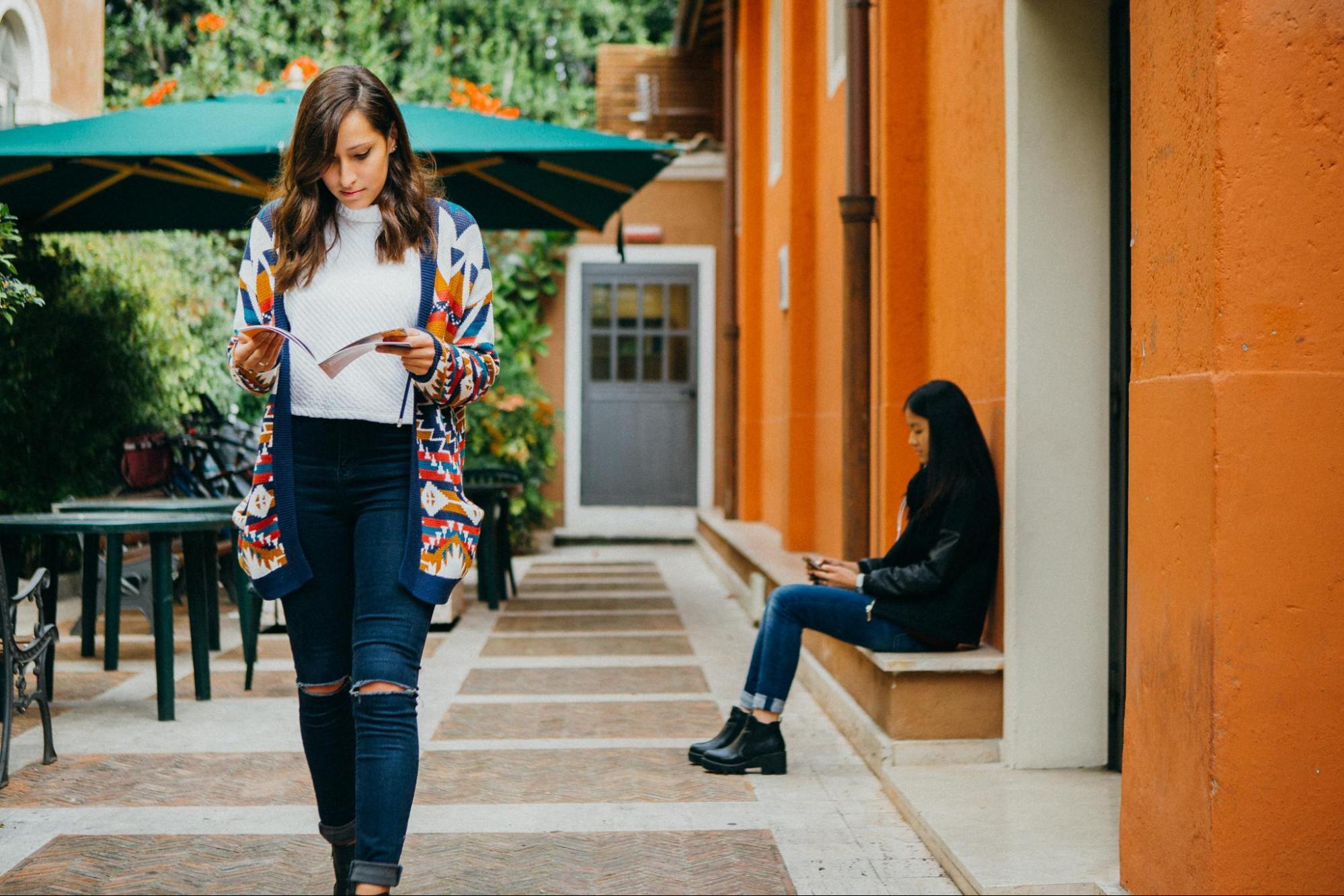 Apply your personal and academic independence at JCU
The Chance to Dive Deeper into Subjects
At John Cabot University, we offer comprehensive and rigorous academic programs to suit every interest. Students can choose between majors such as Economics and Finance, International Business, Marketing, Political Science, Psychological Science, Art History, Classical Studies, English Literature, Humanistic Studies, Italian Studies, and more. Additionally, we have minors in Creative Writing, Entrepreneurship, Art & Design, Legal Studies, and Gender Studies.
Many of these subjects are consistent with and build upon the IB curriculum. That's why JCU is happy to offer credits for IB diplomas. IB examinations taken at the higher level are worth 6 semester hours of credit and those taken at the standard level are worth 3 semester hours of credit.
While receiving credit for their high school courses, IB students also have the academic prowess to dive into new subjects. The IB curriculum consists of six key subjects, as well as the diploma program core, which consists of a Theory of Knowledge course, an independent research essay, and a project focused on creativity, activity or service. Depending on your area of interest, JCU has a path for you to apply your creative, political, or cultural expertise.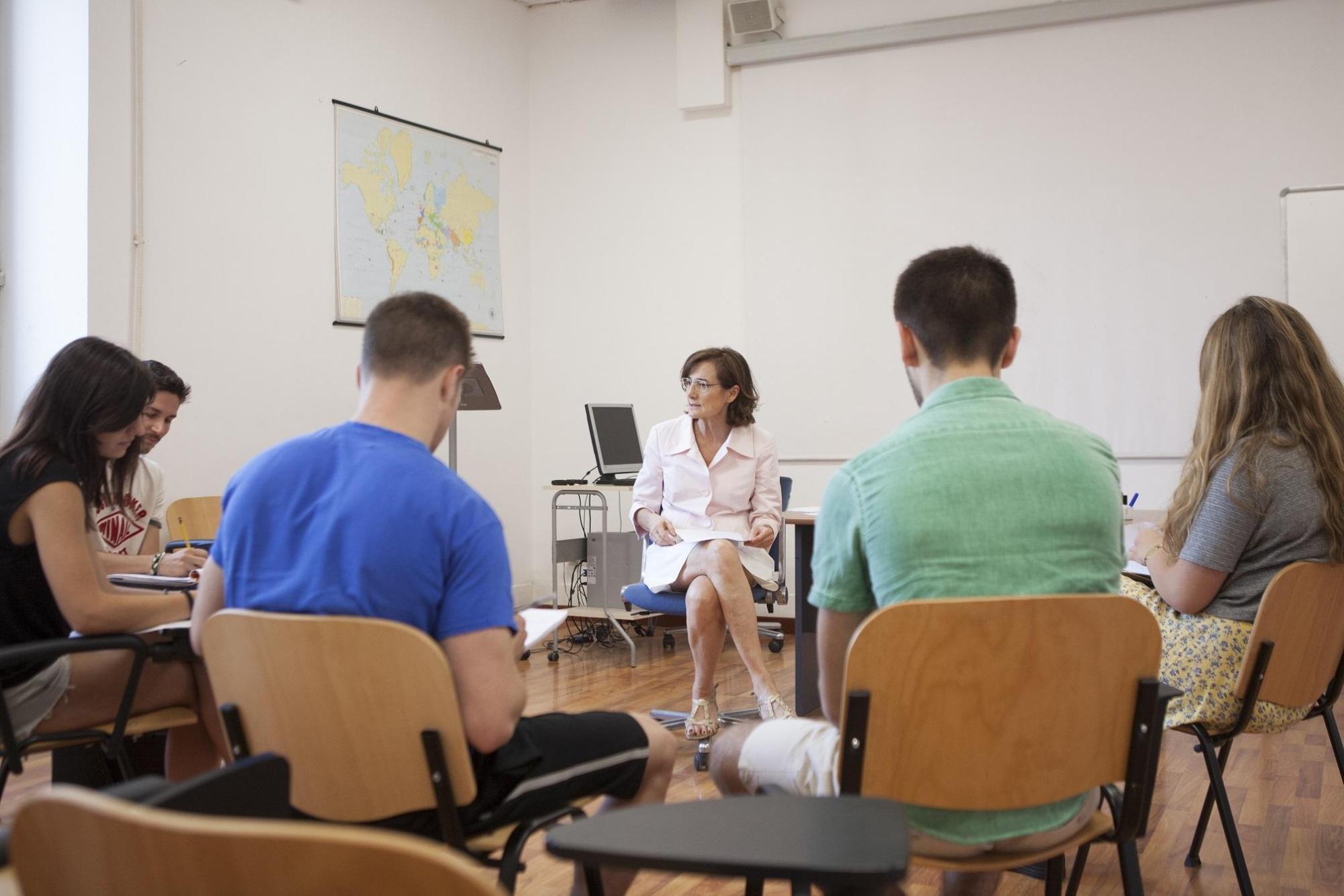 Our American university in Rome offers credits for many IB courses
A Global Mindset Suited to Our American University in Rome
As an IB student, your curiosity to learn more about the world around you–the people, culture, and politics that inhabit it–will serve you well at JCU. As an American university in Rome, we encourage students to develop an international perspective, both inside the classroom and by engaging with their peers or locals outside of the classroom.
IB students tend to explore different cultures and views in their exploration of the world; they are taught to appreciate new views, incorporating them into their academic study and community activities. This kind of global mindset is well-suited to a university that prides itself on its multicultural campus. While abroad, students have the chance to intern at multinational companies, international organizations, NGOs, museums, and more, as well as opportunities for further travel beyond Italy's borders.
If you're looking to build upon your experiences during IB, look no further than JCU!
Are you excited by the chance to study abroad in Italy?
Start your journey with John Cabot University.