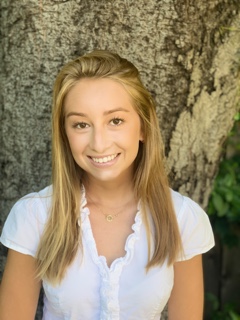 My study abroad experience has been everything and nothing like I imagined it would be. There's a much more relaxed beat about life. People sit and enjoy their cappuccinos or Aperol spritz for lunch, and around sunset, the locals meet up to grab aperitivo before dinner. You can hear music all around you as you walk past musicians playing on the bridge or in piazzas. Green parrots (yes parrots) sometimes fly overhead, and I no longer feel like I'm in a city, Piazzas, especially with viewpoints over the city, are especially magical. I wish I could come more often and sit here, overlooking the city.
I will say, I do wish my Italian was a bit more up to par. While I can understand a few phrases and can count to twenty, I love to fully immerse myself in the language as well. The Italian language truly is so beautiful, it'd be a real shame not to. Grocery shopping is sometimes a challenge and I admit to having to use google translate to look up translations so I don't accidentally buy dog shampoo instead of conditioner. It's always a bit awkward having to blankly stare back when someone starts speaking to me and I have no idea what they're saying. I do my best to respond, or at least resort to "non parlo Italiano" with an apologetic smile.
I truly knew I was in Italy when we sat down at a restaurant in Venice. Upon ordering, out walked our waiter -- an older but charming Italian man -- carrying two pizzas toward our table. He then proceeded to bump into a chair and exclaim "Mamma Mia!" before he continued with our pizzas. It was truly an Italian emersion.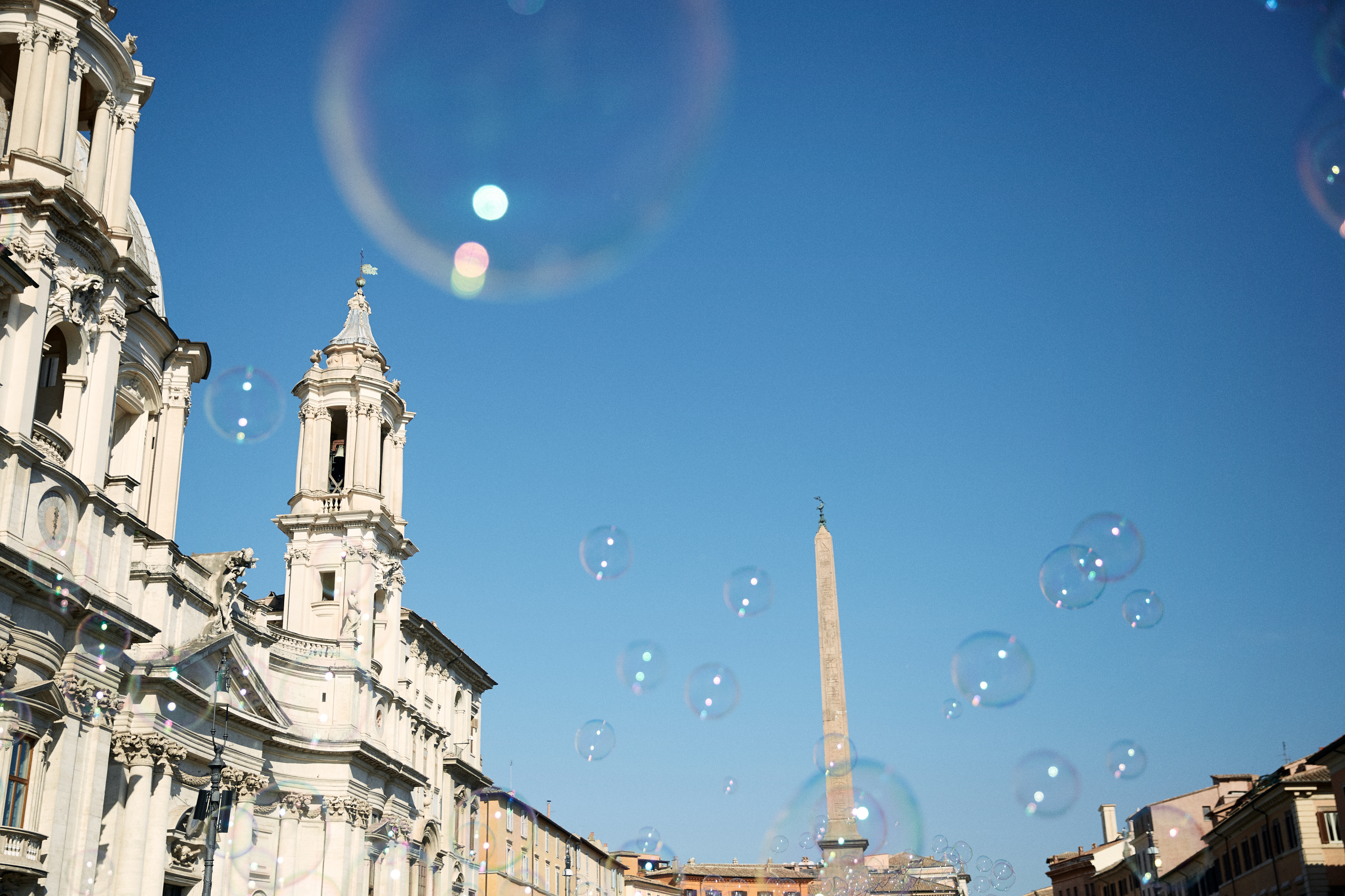 Summertime in Piazza Navona
Why I chose Rome
Studying abroad has always seemed like a dream for the future -- a daunting, yet exciting adventure, around the bend and over the hill. I'd heard of people my age going to Europe, Africa, and parts of Asia and having the time of their lives being able to travel the world for school. This was something I'd always wanted to do, yet it's never been my turn until I submitted my application in July for "Rome Spring Semester 2022," a date that even sounded too futuristic to be true at the time.
I knew I wanted to study abroad during the spring of my junior year; that seemed to be the ideal time that many people went. Initially, I was interested in somewhere in Italy -- although not sure where -- or even Copenhagen. When I applied, there were only a few TCU In-Semester programs that were already approved and organized by the university, so the two I was drawn to were Florence and Rome. After speaking to one of my sister's friends who had gone abroad to both places, she recommended Rome to me. She said it was somewhere I could make small, but still take advantage of its larger metropolitan size.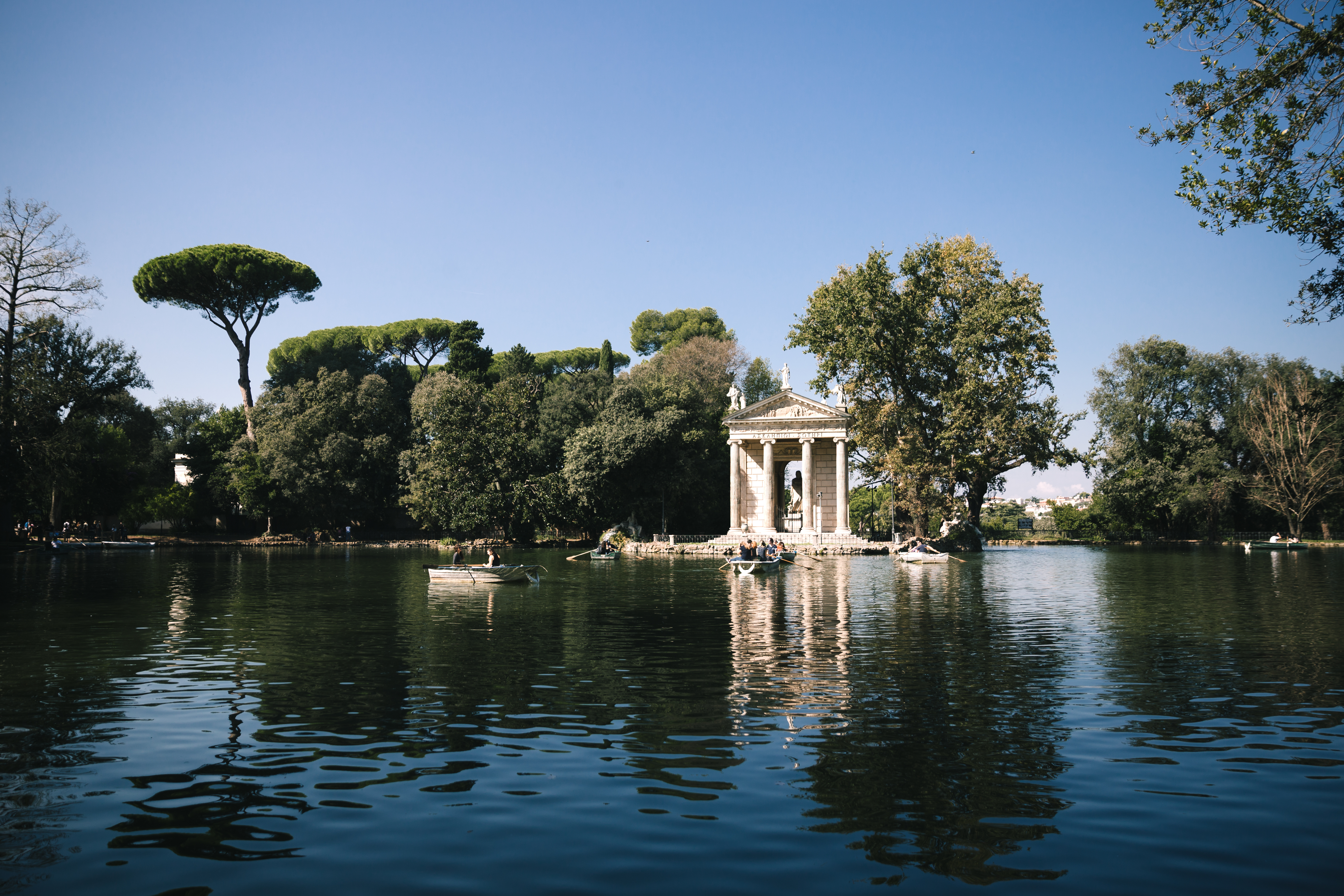 Lake in the middle of Villa Borghese
The thing about a larger city is that it really isn't very large. In fact, it's very easy to make it small and cozy; you have your grocery store, your café, your favorite pizza spot, and your favorite place to get an American breakfast, just when you might be missing a bit of home. It makes where you are, seem much more comfortable and at ease. For me, living in Trastevere, I've been able to wind through the cobblestone streets like the back of my hand. I know the fastest routes to take, which places have the best gnocchi, the pizza with the best crust, and the best to-go iced coffee. Some local restaurants even have discounts for JCU students.
There's so much to do in Italy within Rome and only a short train ride away. Venice, Florence, and Amalfi are all beautiful places that I recommend everyone should visit if they have a chance. While it's difficult to leave, Rome's central location makes it easy to travel around Europe and EU countries. I've so far been to Prague, Ireland, and France, and plan to visit Croatia and Germany before the end of my program.
Thinking of studying abroad in Europe?
John Cabot University is the perfect destination for you!