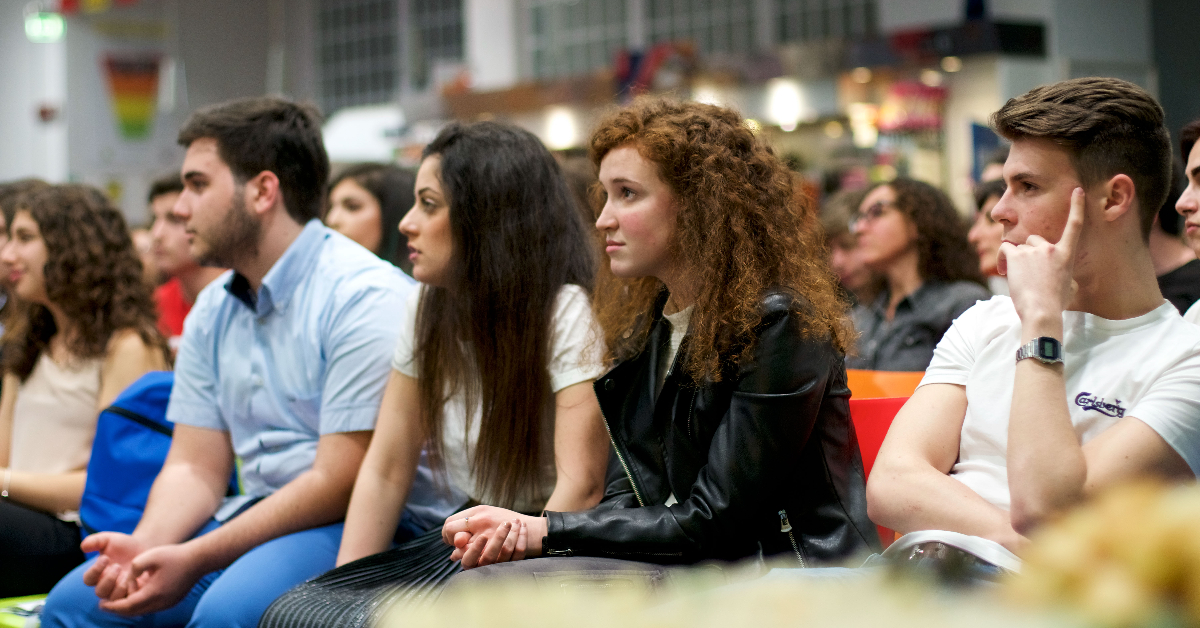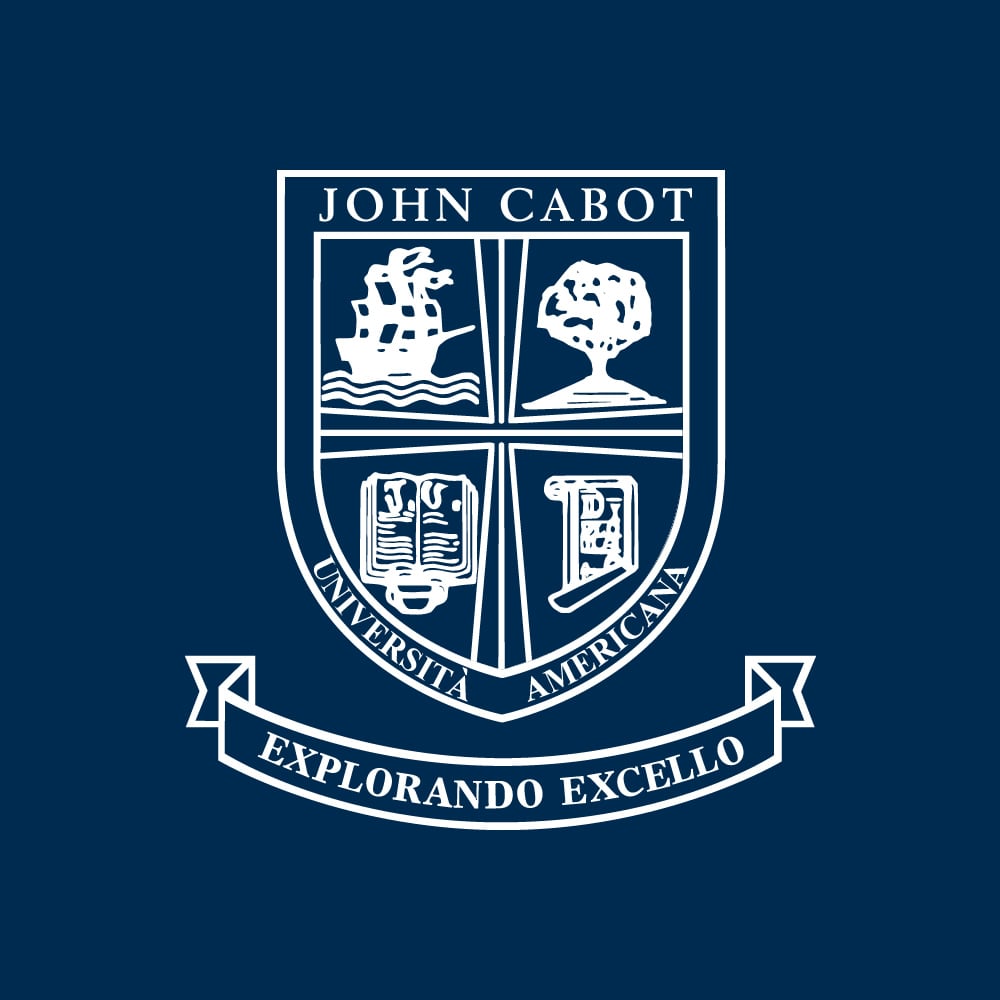 Students who study at John Cabot University in Rome enjoy a once-in-a-lifetime educational opportunity filled with vibrant experiences inside and outside of their academics. With Rome as the romantic, historical, and cultural setting of their studies, students thrive in a unique environment they cannot experience elsewhere. The financial aid opportunities at our university in Italy help make this opportunity available to many students worldwide.
Earning an American degree in Rome doesn't have to be out of the question financially, as it may be more affordable than you think. It's important as a student to weigh your options, compare tuition and living expenses, and determine the best course of action for your studies. When you take the time to consider the best financial options for you and your family, you can feel more confident about your university decision. Continue reading to learn about the funding available at JCU to help you make an informed decision and begin your studies.
Undergraduate Financial Aid at Our University in Italy
JCU offers a number of generous aid programs that result in more than 85% of students receiving financial assistance to help them pay for their education. Making education at JCU an option for every student and family is a top priority for our financial aid office, which works with families to see what options are available.
One option for undergraduate students attending our university in Italy is merit-based scholarships, which are awarded upon entry to a program and can be combined with need-based aid. These scholarships are applicable for the Fall and Spring semesters, and students can complete the application on our website. Some examples of merit-based scholarships at JCU are the Presidential Scholarship, Expansion Scholarship, and the Italian Merit Scholarship, which all have varying levels of requirement and eligibility for application.
On top of a number of merit-based scholarships available, students can explore need-based grants, external scholarships, discounts, student loans, and more to fund their education.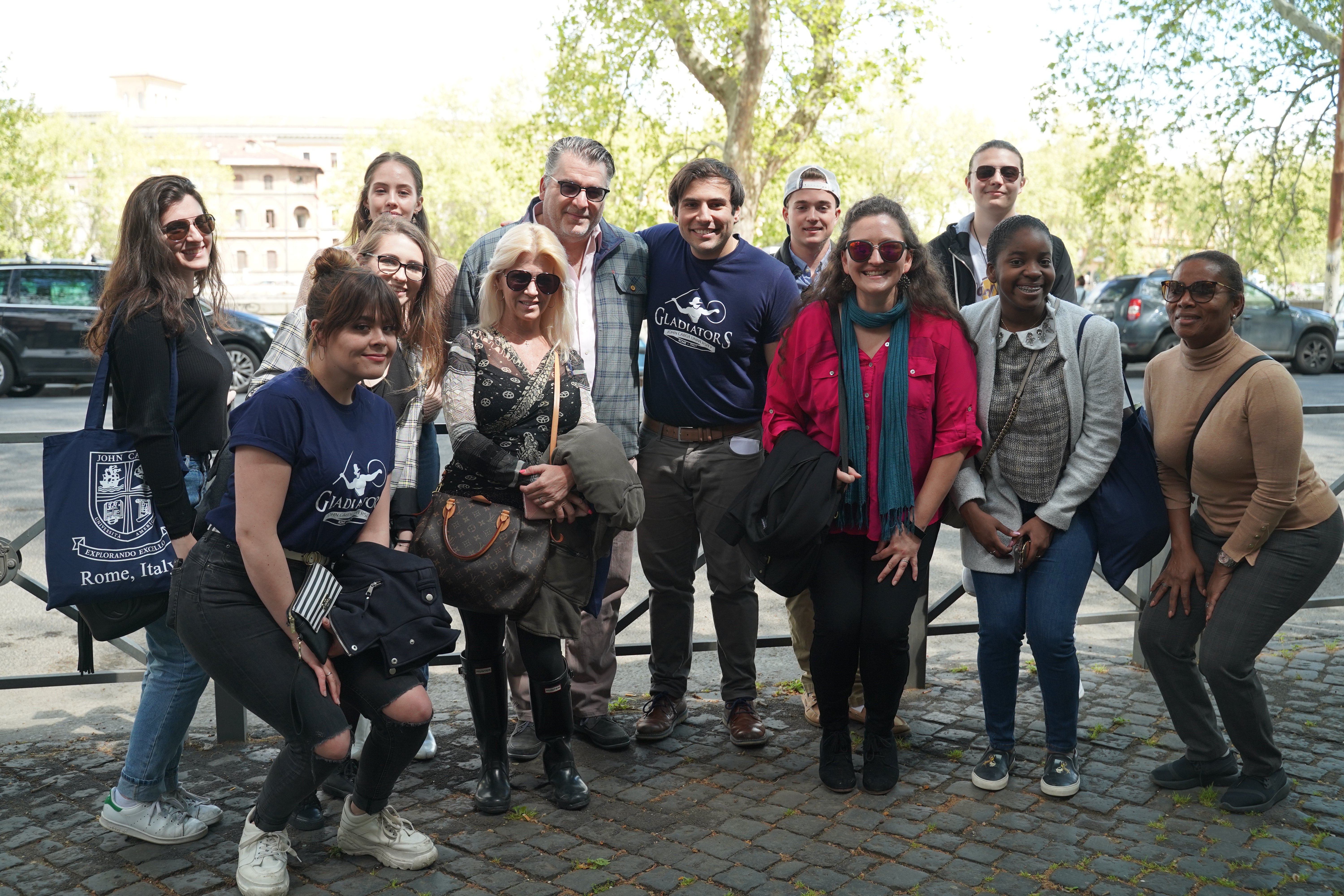 Students make their dreams a reality with funding options for their studies in Rome
Study Abroad Financial Aid Options at JCU
One major mission and goal of JCU is to create a community of both degree-seeking and study-abroad students while making our study-abroad program as affordable as possible. Overall, over $4 million are awarded in scholarships and grants each year. For study abroad students, both merit and need-based scholarships are also available, as we know the important role that studies abroad students play in helping us reach our mission. The JCU Study Abroad Scholarship has a deadline option for each semester, allowing students to potentially receive aid no matter what time of year they plan on attending JCU.
Aside from these internal scholarships, study-abroad students can also access our list of external scholarship resources that may be a great fit for their situation as they study abroad in Italy. We have put together a selection of possible scholarships that students may be eligible to apply for to further fund their studies on our website. With internal and external scholarships available, students are able to find the help they need to make their studies a reality.

MA in Art History students can also apply for graduate funding at our university in Italy
Graduate Funding Opportunities
No matter the educational goal, students at our American university in Italy are able to achieve their dreams with the help of scholarships and financial aid options. While all eligible students can apply for student loans and veteran and military family education benefits when applicable, undergraduate and graduate program scholarships and awards differ.
Graduate applicants for the MA in Art History are automatically assessed for three different funding options: the Full Presidential Graduate Tuition Grants, the Partial Graduate Tuition Grants, and the Regina A. Lee Scholarship. Additionally, all students admitted to the MA receive a 10% tuition reduction to help with overall costs. With the unique situations of our students and their families in mind, the JCU financial aid office strives to provide as many options to our students as possible to help them find the best path toward their dream education.
Do you want to attend our American University in Italy?
Contact John Cabot University for more information!