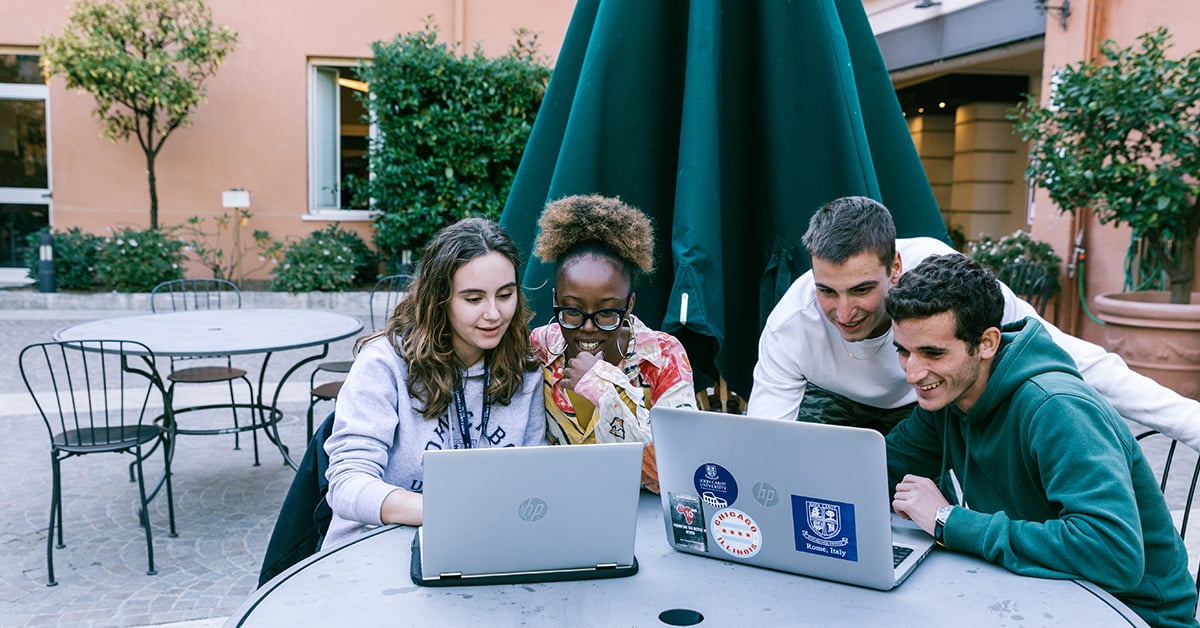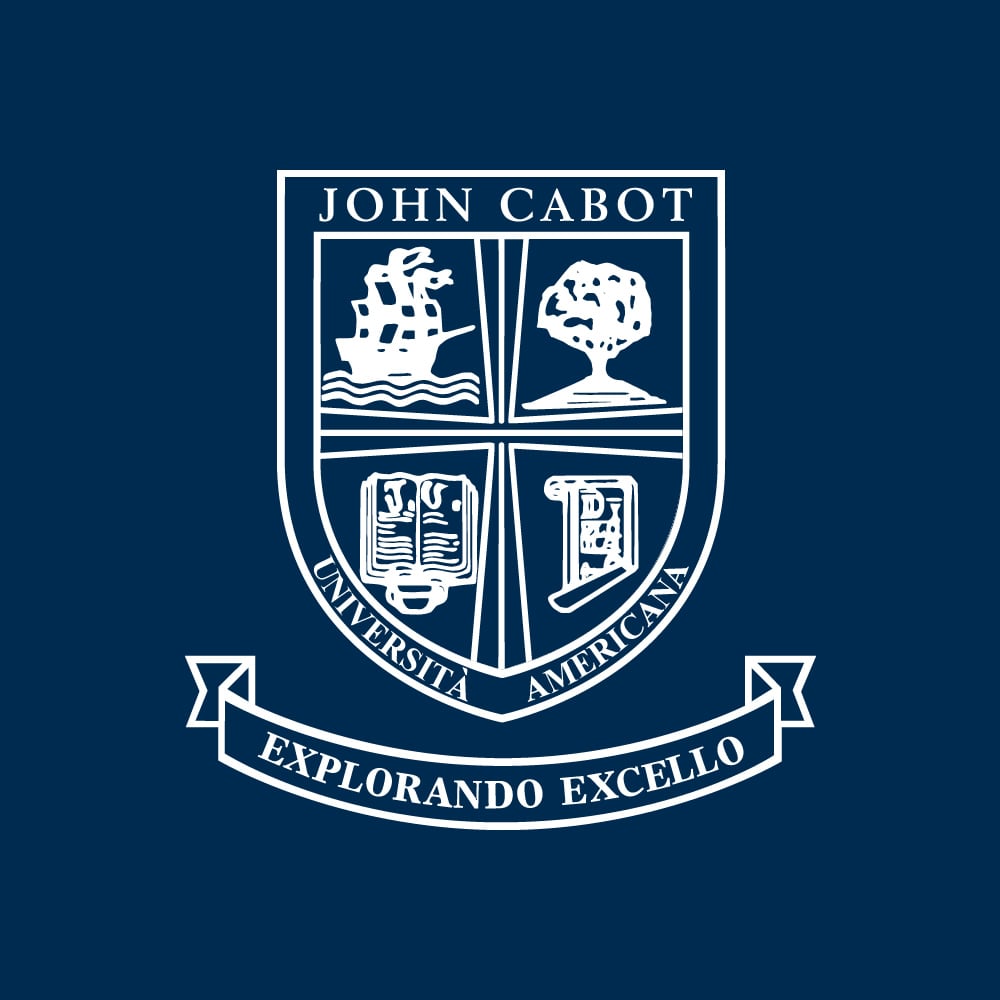 Did you know that, as an American student studying in Rome, Italy, you can still vote in your State and national elections from abroad?
When you study abroad at John Cabot University, you don't have to worry about missing an election! You can cast your vote all the way from overseas, and your ballot will still be counted.
John Cabot University has united forces with Vote From Abroad, a non-partisan platform that helps US citizens vote from abroad by producing the necessary Federal forms.
Ahead of all major US elections, Vote From Abroad comes to campus to provide JCU students, staff and faculty the help they need to register to vote from abroad. It's simple: they guide you through the process of filling out and sending in the federal form needed to request your overseas ballot every year. Their Voter Helpdesk provides in depth and personal support to US citizens abroad with requesting, receiving, and returning their ballots to vote in US elections.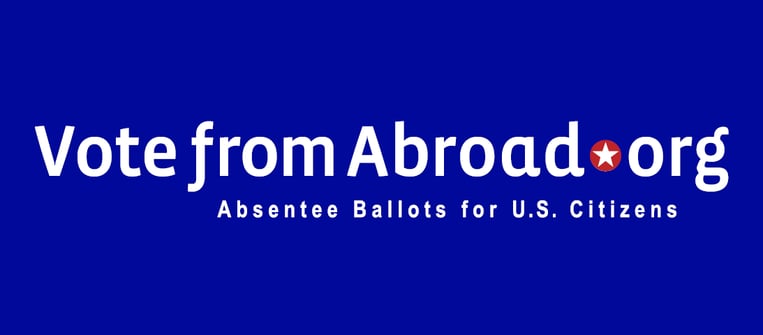 Vote From Abroad helps the JCU community to cast their vote from overseas.
This year, Vote From Abroad will have a Voter Registration Drive for the JCU community located in Frohring Campus on Monday, September 11 and Tuesday, September 12, from 11:00 am to 3:00 pm. For additional information, please contact studentservices@johncabot.edu and follow @jcustudentlife to stay updated on future opportunities and @students.votefromabroad for future elections.
What You Need To Vote From Abroad
All you need to register to vote from abroad are the last four digits of your social security number or the number of your state-issued ID, as well as your US address, your current address in Italy, your email address and phone number.
Can't make it to campus? You can register to vote on your own by visiting the https://www.votefromabroad.org/ website and following the step-by-step instructions to request your overseas ballot.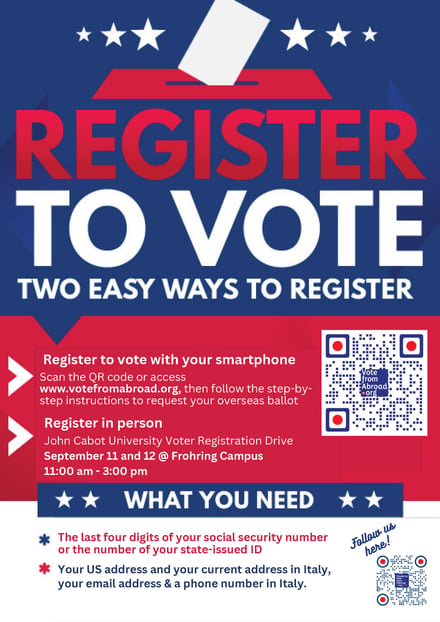 Learn how you can register to vote from abroad while you study at JCU.
Volunteer For Vote From Abroad On Campus
This year, Vote From Abroad is also recruiting student volunteers to support them in the Voter Registration Drive. If you'd like to volunteer for VFA on September 11 or 12 or if you'd like to learn more about this volunteering opportunity that counts towards earning a Community Service Certificate, you can contact jcucommunityservice@johncabot.edu. Follow @jcu.communityservice to stay updated on more volunteering opportunities.
Ready to start your journey at John Cabot University?
Contact us for more information!