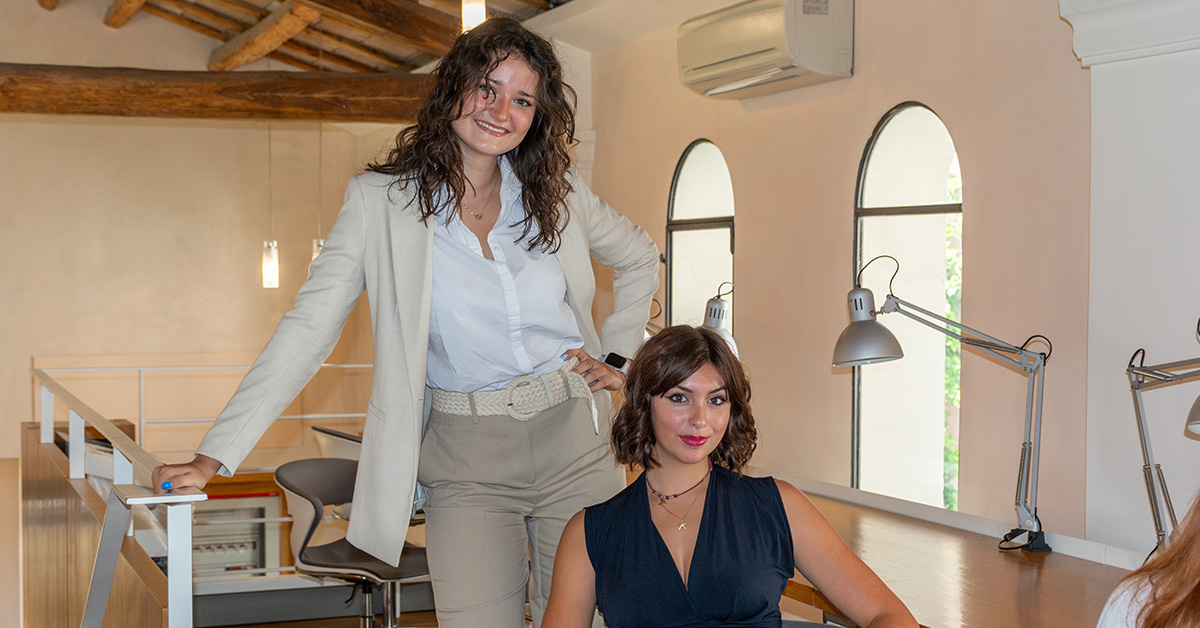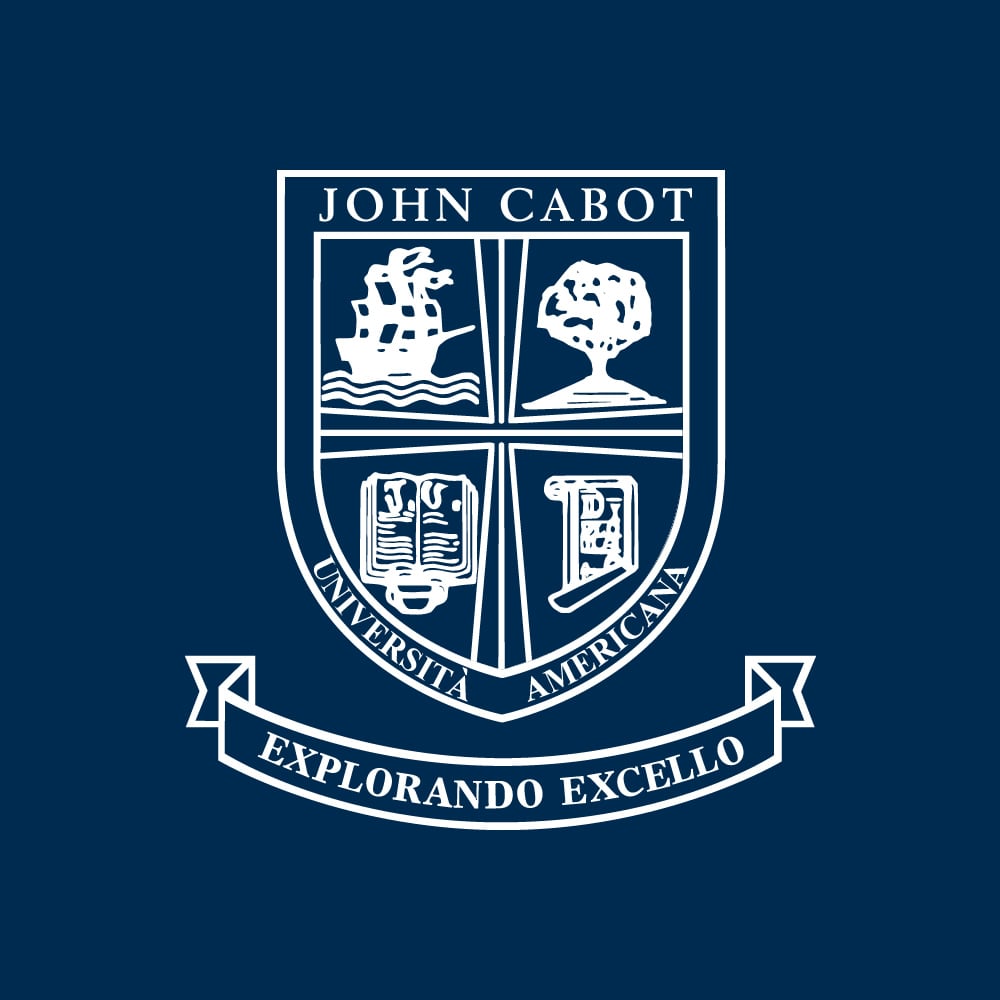 In addition to a once-in-a-lifetime experience that our students will never forget, John Cabot University offers a thorough, rigorous education. Upon graduation, you will be prepared to pursue the career of your dreams. All of our programs offer a well-rounded curriculum, valuable active learning opportunities, a variety of career services, and the support students need to succeed in their courses and graduate as competitive candidates in their industry of choice. Keep reading to discover what academic resources will be available to you once you become a member of our community.
Get Tutoring in Writing, Math, and Foreign Languages to Strengthen Your Academic Skills
The Advising and Academic Success Program at JCU is dedicated to providing JCU students with any support they need in order to achieve their academic goals. If you find yourself struggling in a particular subject or simply wish to be proactive in your learning and get a head start, you can receive individual, group, and online tutoring in writing, math, and foreign languages.
We acknowledge that some of the most important academic skills are never taught. Many students need help developing learning skills that enable them to maximize their academic results in any subject no matter how challenging. The Advising and Academic Success Program provides presentations and workshops designed to instill strong study habits.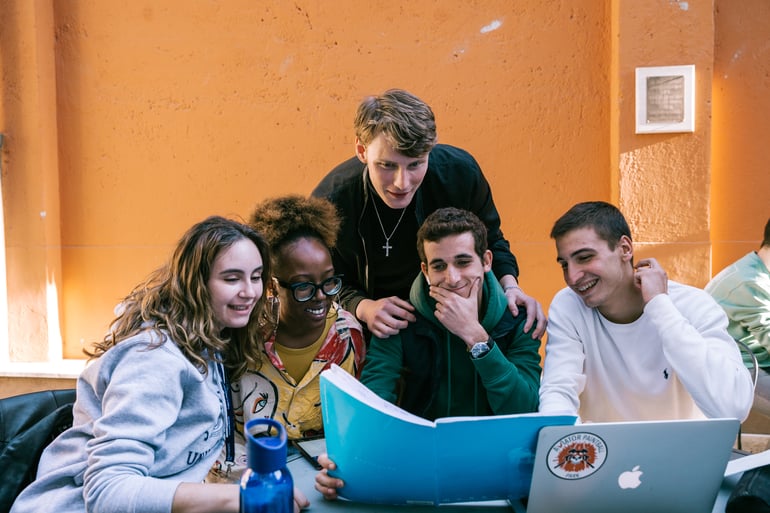 JCU offers individual, group, and online tutoring to help students thrive in their courses
Rely on the Resources and Support Available to You at Frohring Library
The Frohring Library at JCU provides students with access to all of the information they need to strengthen their research and elevate the quality of their assignments. Find the most reliable sources through books, periodicals, and vast electronic databases that contain the latest findings from industry thought leaders. Make an appointment with one of our reference librarians to learn how to navigate the research tools at your disposal. Conveniently, electronic resources are accessible off campus for our students. Head librarian, Livia Piotto offered her professional advice to our students in a discussion we shared last year. She said: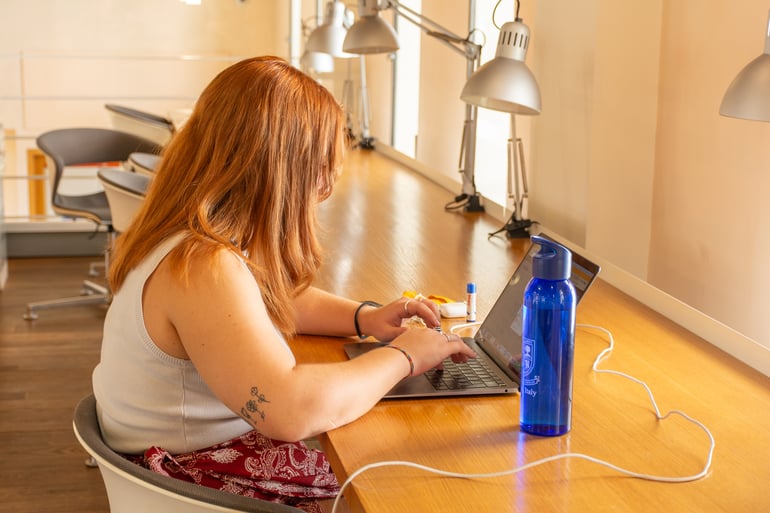 The Frohring Library at JCU helps students navigate and effectively utilize their vast resources
"My advice to students is to explore the resources that the library has to offer as one of the first steps in their research process, and not just rely on Google. The library has a lot to offer, including hidden gems that make the students very happy once they are discovered.
Underused services are the workshops that we offer every semester. We do promote them in collaboration with the faculty, but students tend not to see these workshops as opportunities to learn new skills that could eventually help them save time while doing research. When they do attend one of these workshops, maybe because a professor required them to do it, they respond enthusiastically"
Develop the Mindset for Success With JCU Counselors
At John Cabot, we acknowledge that a student's mental state can greatly affect their academic results. Pre-exam nerves, uncertainty about career paths, and mental health struggles can sometimes cause a loss of much-needed focus. For this reason, counseling services at JCU are there to help you navigate any challenges that may interfere with your academic performance and most importantly, your overall well-being. When you become one of our students, you can rest assured that you won't be alone along your journey to success.
Are you ready to begin your studies at our university in Rome?
Contact John Cabot University to learn more!