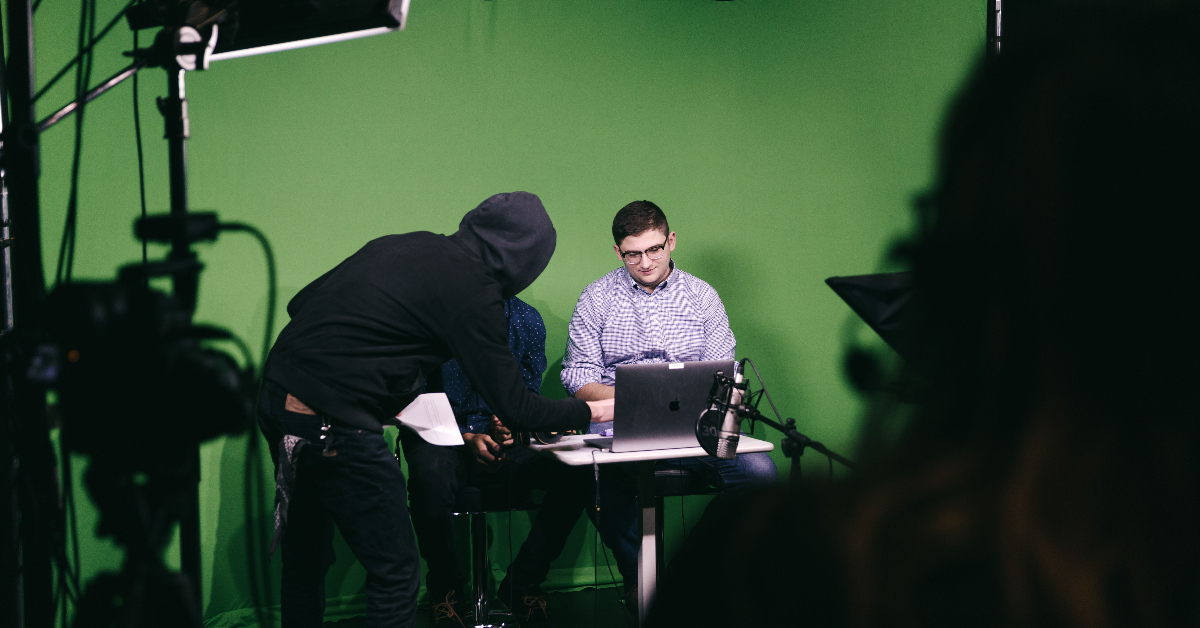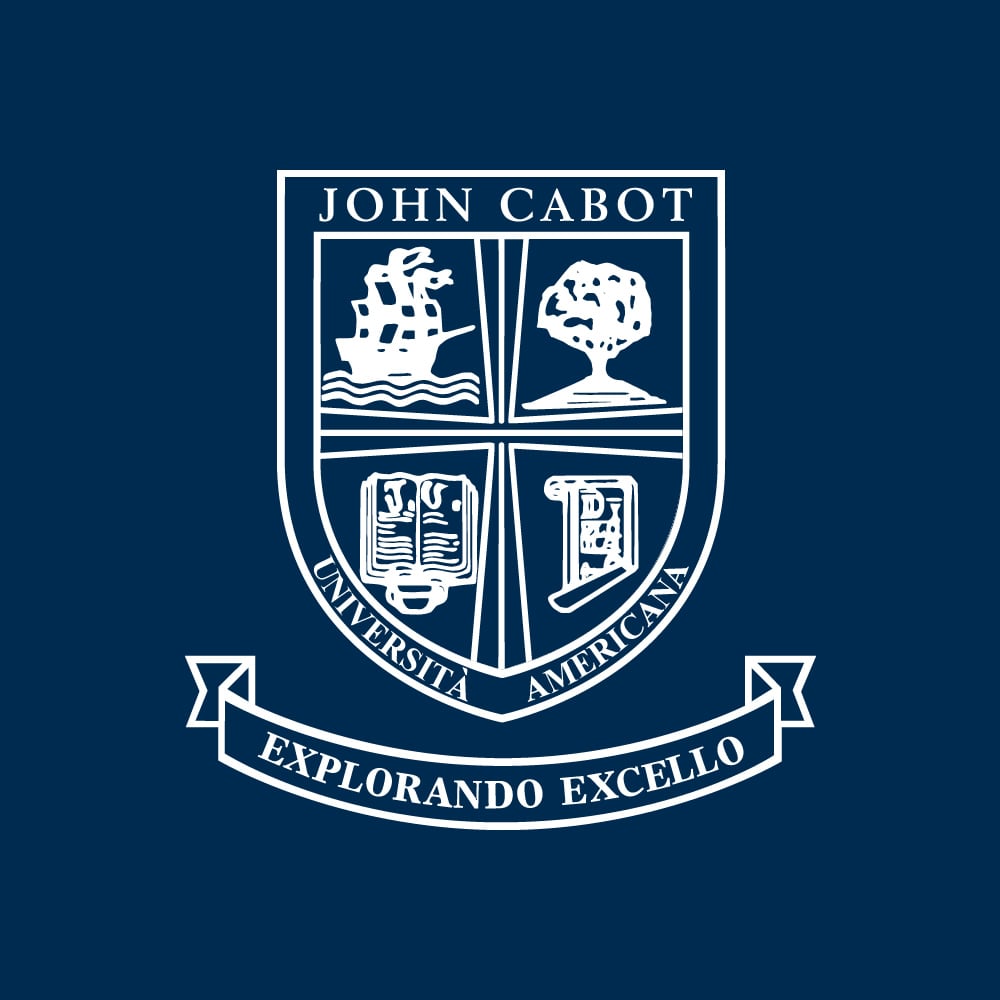 As a form of visual storytelling, media production has a lot to offer those with creativity, curiosity, and perspective on the world around them. Media production encompasses the foundational skills of shooting, producing, video, lighting, and sound production, all of which come together to communicate an idea or narrative. At John Cabot University, we encourage students to take the lead in these areas by accessing our specialized Media Production Facilities.
The Media Production Facilities support a wide range of audio and video production activities, from screenwriting through principal photography and onward to editing, visual effects, and musical composition. Whether you're looking to exercise your creative eye or gain practical experience for a future in media, the Media Production Facilities at JCU are here to help.
Explore Different Mediums
Media is an important form of social communication that speaks to our society's cultural, economic, and political forces today. As it evolves, there are more opportunities than ever to produce content for different platforms, including video, television, podcast, radio, and more. Each of these platforms attracts audiences that are seeking the next generation of storytellers to bring new issues to light.
Whether you aspire to go on to graduate school, become an entrepreneur, work as a professional media maker, or work in communications for enterprises or NGOs, the Media Production Facilities at JCU are a great place to try your hand at the different avenues of media. Sound, lighting, video, writing, and photography are all essential forms of media and ones that you'll get to collaborate on in our facilities.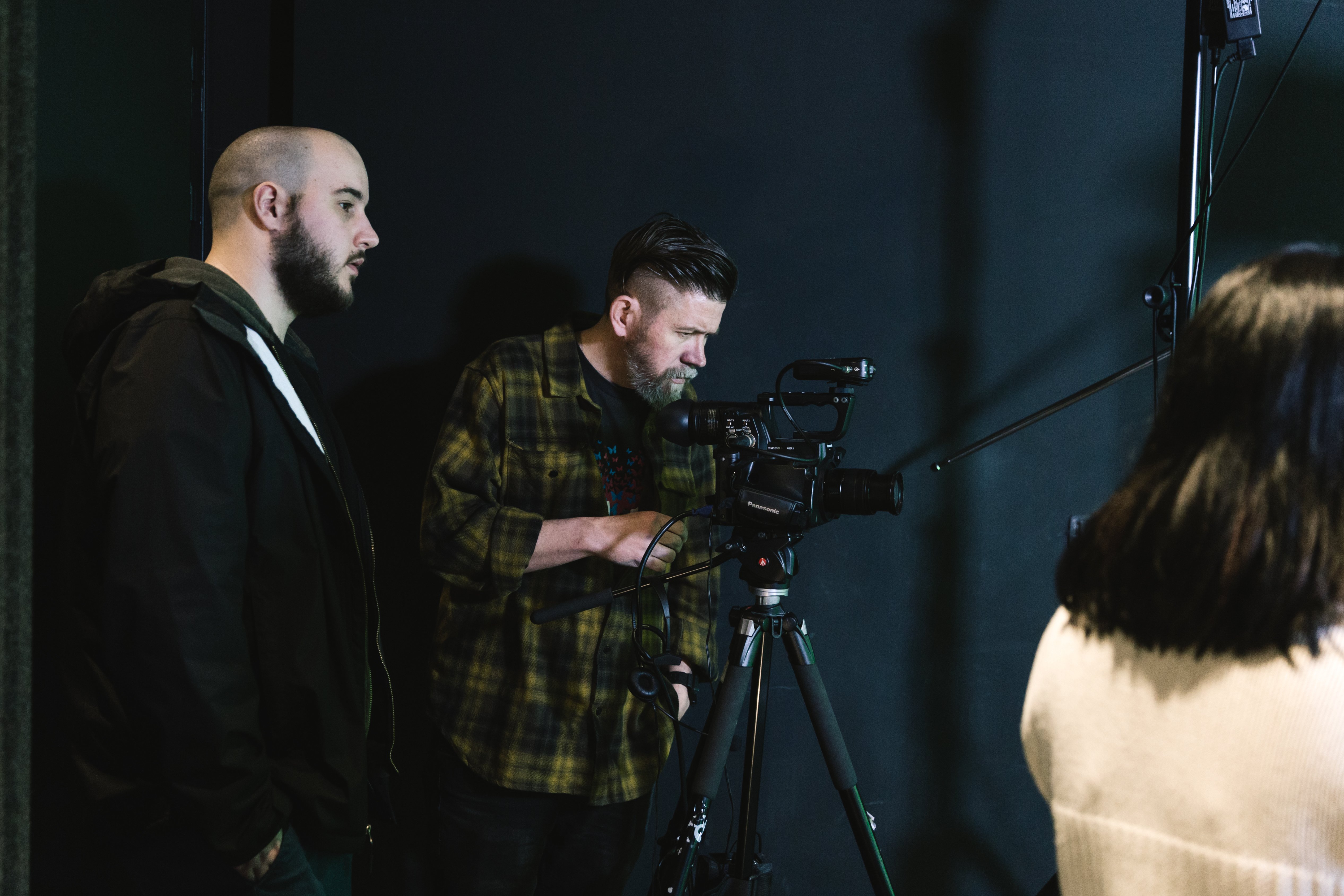 Take advantage of the JCU Media Production Facilities to explore sound, lighting, video, and more
Get Hands-on Experience at JCU
First and foremost, media is about visual communication and oral presentation. As with any other art form, practical experience is the best way to perfect your craft. Students can make use of Panasonic camcorders and Canon cameras, Tascam and Zoom audio recorders, and Rode microphones in order to create beautiful images and immersive soundscapes.
This is a great way to complement your courses in the Communications department or develop your personal portfolio. Students in the Film, Media, and Communication Society at JCU also have access to these facilities. Here, they can share ideas on media projects, collaborate on business ideas, and create films, commercial campaigns, and media for academic purposes. This kind of experience when you study in Italy is invaluable for career development in the sectors of film, TV, music, academia, marketing, and more.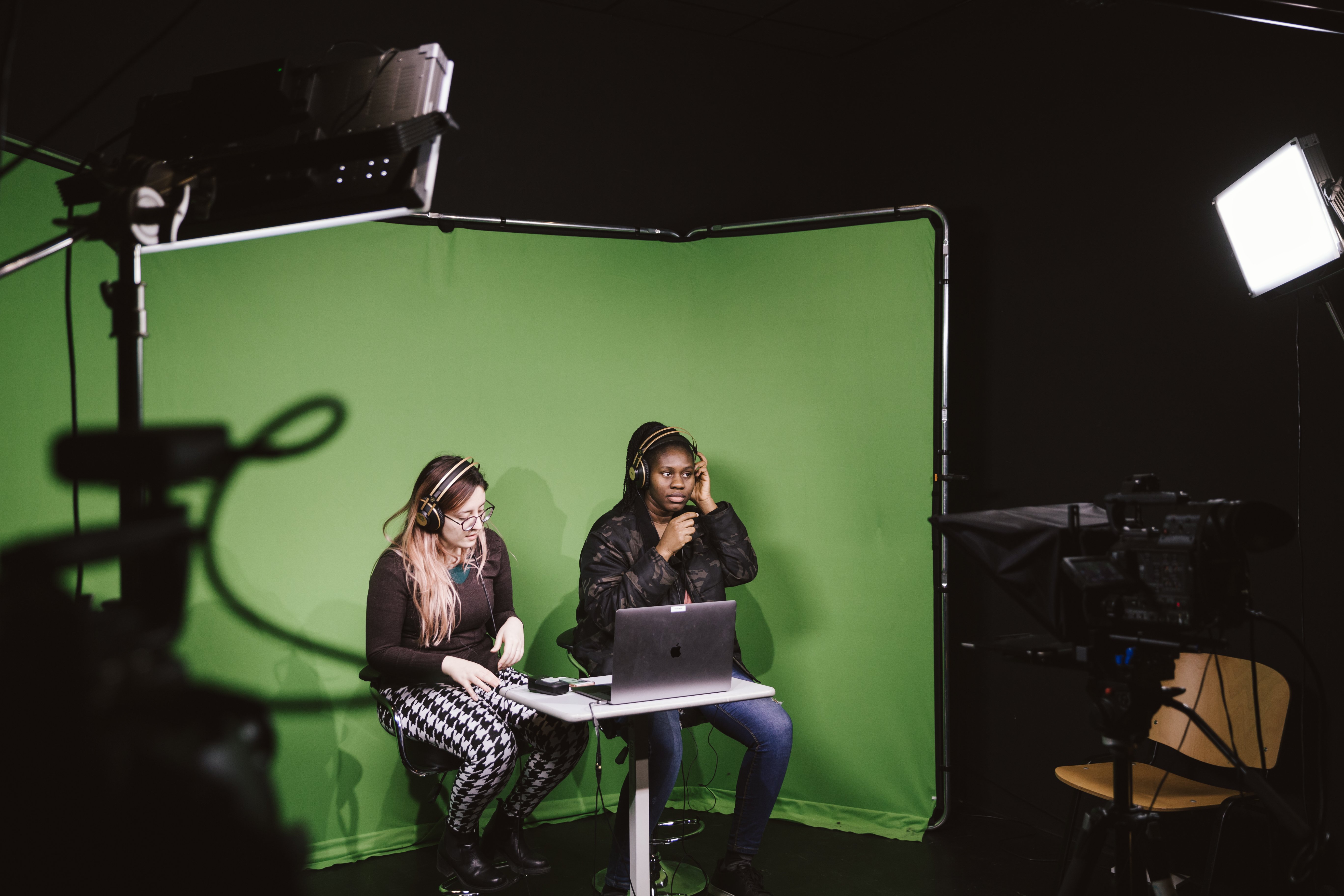 Develop your personal or professional portfolio in media production
Build Your Technical Skill Set
Besides creative vision, media production also requires a technical skillset to get projects on their feet. The world of media production is constantly evolving to integrate new technologies that elevate the audience experience. At JCU, we aim to familiarize students with the equipment at the heart of every great media project.
In our Digital Media Lab, students can edit their work using 27" Apple iMacs running Adobe Creative Suite as well as Apple's professional applications (FCPX, Logic Pro X, and Motion). Each workstation includes Sony 7506 headphones for critical monitoring during mixing and mastering as well as a MIDI keyboard for crafting original music.
The TV Studio boasts a suite of Panasonic mirrorless camera feeds, a Newtek Tricaster, and a control surface. A teleprompter, talkback system, green screen, and a flexible studio lighting package complete the facility and put professional multi-cam and live streaming capabilities in the hands of the entire JCU creative community.
With access to industry-quality equipment, students will be ready to translate their creative visions into professional projects.
Are you exploring colleges in Rome, Italy?
Discover what's on offer at John Cabot University!