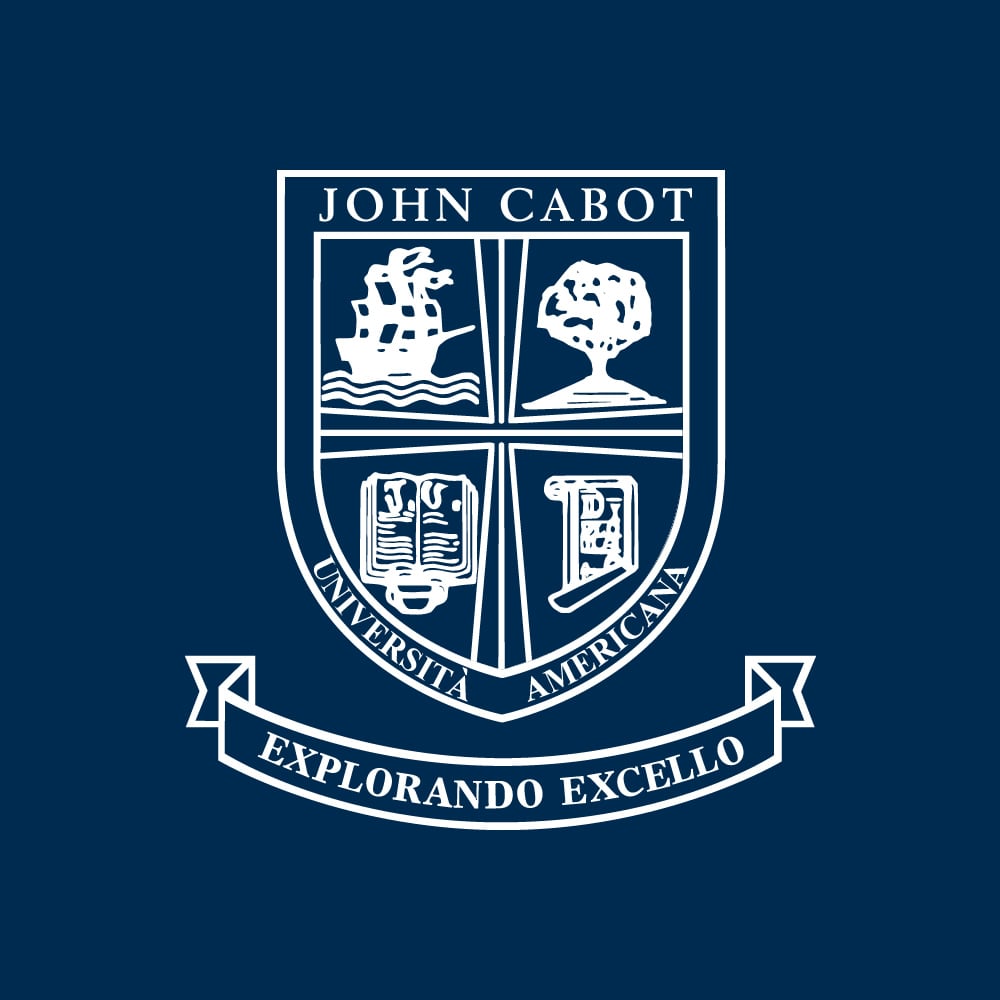 My name is Taylor Daubin, and I am a junior majoring in Psychology and minoring in Art History. My home school is The University of Alabama and my choice to study abroad has been a wild ride. I decided to study abroad very late in the decision-making process. I was a week away from deadlines and two weeks away from scholarship deadlines. Needless to say, my choice in pursuing to study abroad was not easy but it was the best decision I've ever made.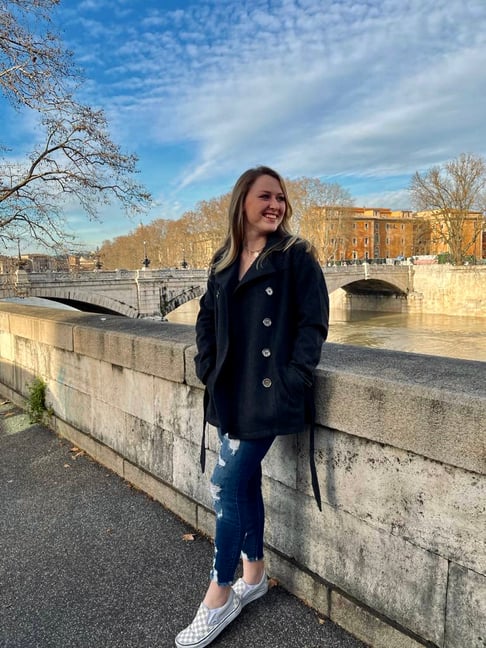 Even though I was frantically trying to make my decision on where to go, I knew I would be happy anywhere as long as I was able to explore another part of the world. With the current worldwide pandemic, I was afraid I wouldn't be able to receive such an experience. I have always wanted the opportunity to indulge in a different culture and learn as much as I can through studying abroad, but I thought COVID would ruin my chance. However, this was not the case.
Talking to my Alabama study abroad advisor, she led me to the idea of attending John Cabot University. This serendipitous chance was one I had to take. With my last year of college vastly approaching, I was terrified I would not fulfill my long-lasting dream of studying abroad, but when my advisor told me her story of a past experience sitting in on an on-site class at JCU I instantly fell in love. I have always been fascinated with Roman history and this was my chance to get an up-close and personal experience.
Being at JCU allows me to learn everything about Roman history as well as getting to experience it with my own eyes. Personally, I have always found history exciting but having my head stuck in a book to learn about the past was not for me. I took a chance on taking 'History 231: Introduction to Ancient Roman History' and I have never been more excited to learn. Even though this class wasn't on-site, I am still able to explore the historical center and see everything taught in class. The same goes with my 'Art History 290: Cities, Towns, and Villas: Rome, Pompeii, and Ostia' that was supposed to be on-site but isn't due to current situations. However, this doesn't stop me from going out on my own or with a classmate to see exactly what we learned about each week. The thing I love most about being at JCU is the central location to everything.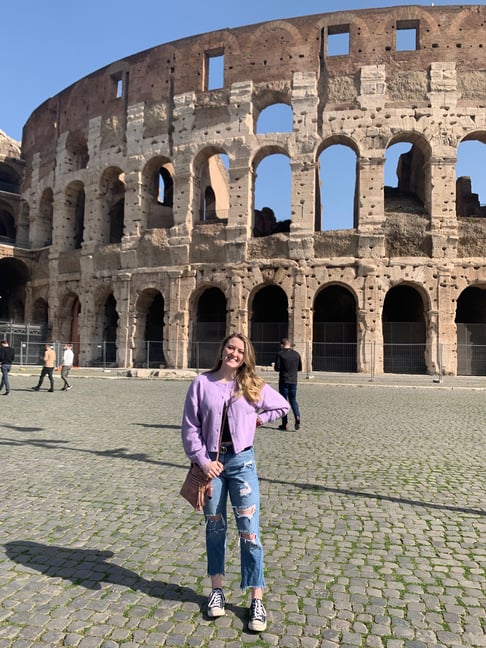 My biggest takeaway from being at John Cabot is not letting fear of failure hold me back. I have learned a lot about myself and the Italian culture while being in Rome by letting go of that fear of failure and going out to explore. My thought was that I wouldn't be able to communicate and somehow get lost. Despite this doubt in my head, I have had many adventures exploring alone and/or with friends. If I were to let this fear take over, I wouldn't have been able to make the numerous connections and learning opportunities that I did and will continue to do.
My advice to a future study abroad student would be to venture out and explore. Allow yourself the opportunity to grow, learn new things, and make connections as well as lots of memories. The best days are the days with no plans and plenty of unexpected detours throughout the city. Enjoy being out of your comfort zone and grab a cappuccino at a café. Live every day with the passion to create new opportunities for yourself.
Are you exploring your options of universities in Rome?
Contact John Cabot University to find out more!