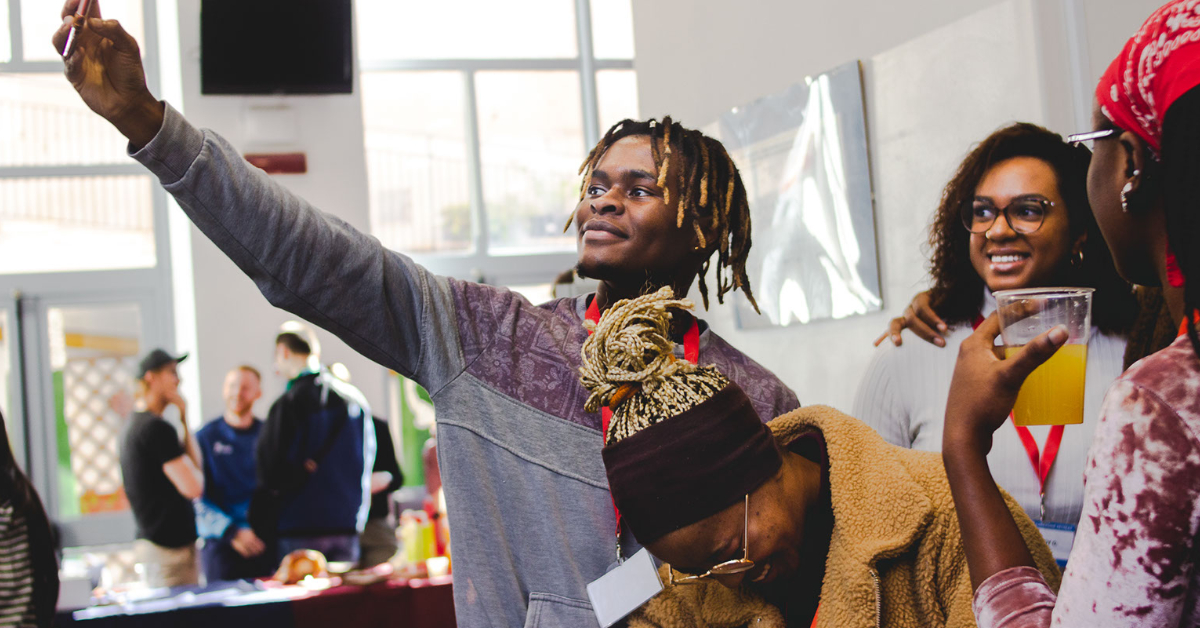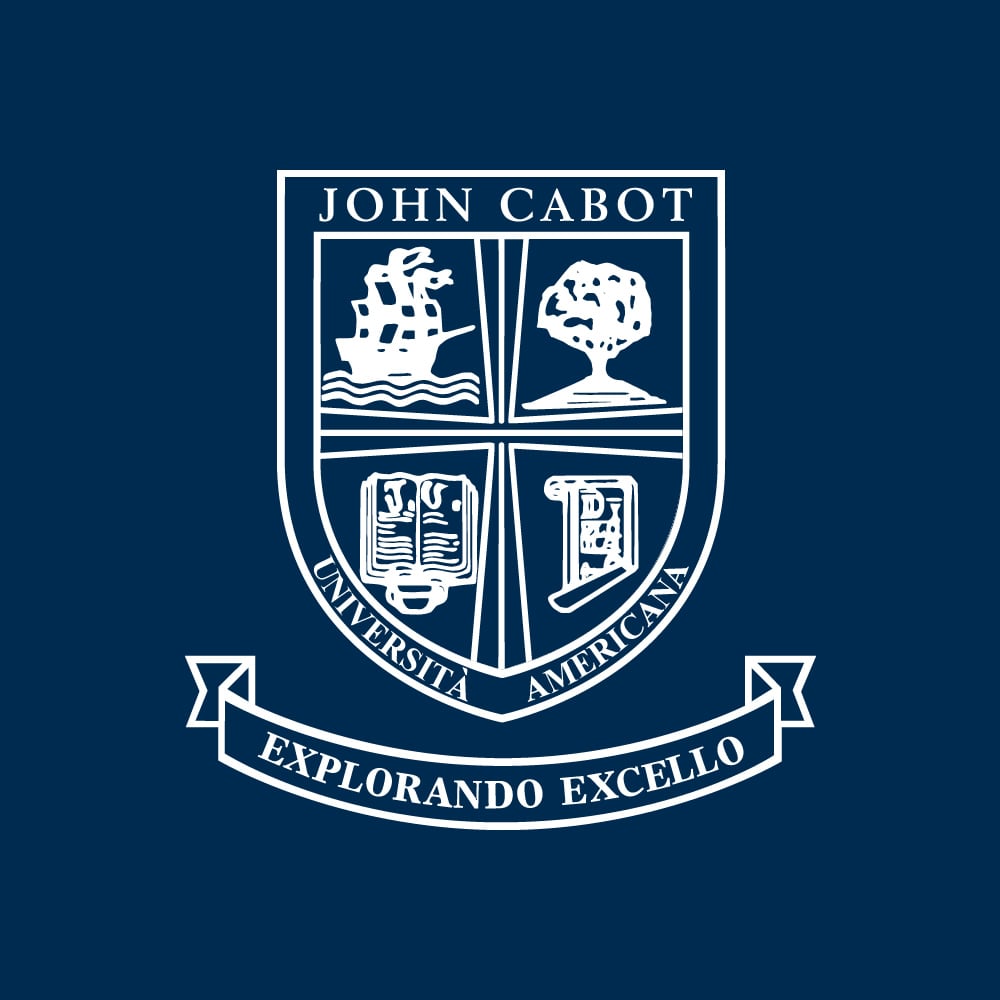 Studying abroad is a valuable experience that can profoundly change your perspective, approach, and way of thinking. By choosing to travel and immerse yourself in a new environment, you gain a unique opportunity to meet new people from all over the world.
At John Cabot University, students from all backgrounds come together and learn alongside each other in classrooms designed to foster open dialogue. Outside of these classrooms, students can explore numerous clubs and activities that thrive in our international community. Here, the school's mission of providing diversity, equity, and inclusion on campus takes precedence—allowing all students to benefit from a nurturing environment that embraces diverse backgrounds.
Here's a closer look at how JCU promotes diversity and inclusion while providing students with memorable experiences that broaden their perspectives!
Discover Diversity on Campus
Students at JCU are part of an impressive international community that represents students from more than 70 countries. Members of this community also come from diverse backgrounds, reflecting a broad range of ethnicities and cultures, religions and denominations, genders and sexual orientations, ages and abilities, as well as incomes and political convictions.
The university works hard to promote diversity in various ways, dedicated to helping students feel safe and respected—poised to flourish and reach their full potential. By surrounding yourself with such diversity, your study abroad adventure can feature memorable interactions that expose you to different perspectives. In this way, you can develop valuable insight and intercultural communication skills that make you a successful global citizen.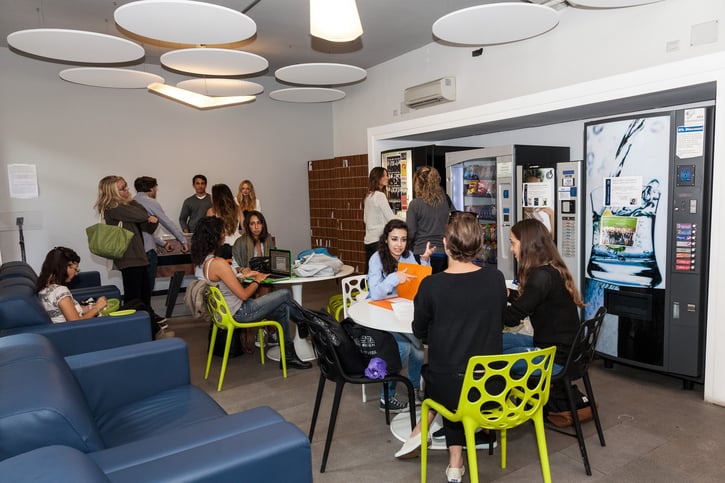 Study abroad students benefit from JCU's diverse environment, making new friends with different backgrounds
Meet New Friends Through JCU's Inclusive Spaces
In order to accommodate the school's diverse student body, JCU works tirelessly to develop a strong sense of inclusion. In fact, the John Cabot University's Task Force on Diversity, Equity, and Inclusion was created with this mission in mind—providing the community with guidance and resources to ensure the campus is free from racism and discrimination.
Student clubs and initiatives embody this inclusive spirit, creating spaces for diverse students to explore, learn, and grow. These initiatives also embrace JCU's strong LGBTQ+ community. For example, the Queer Alliance Club assists students regardless of their sexual orientation in efforts to build a stronger community, foster understanding and commonality, and offer support and counseling. As a student on campus, you'll be able to make diverse friends and learn more about their perspectives and experiences in these safe and inclusive spaces.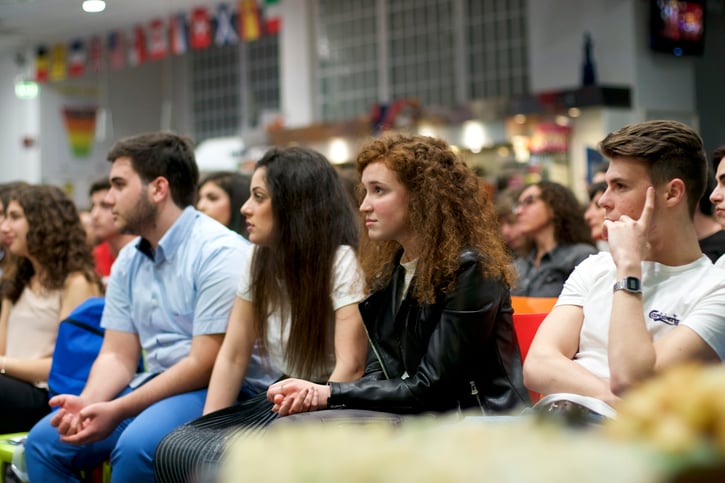 JCU's inclusive environment enables all students to feel welcomed and supported
Experience Equity, Respect, and Value
During your time on campus, you'll benefit from small classroom sizes that allow you to interact more closely with your classmates and professors. JCU's commitment to providing equity while creating diverse and inclusive spaces will help you better adjust to your new environment. In this way, you'll feel welcomed and supported during your time abroad.
By emphasizing diversity, equity, and inclusion, JCU has cultivated spaces where students feel valued and respected. In fact, according to a survey conducted by JCU's Task Force in Spring 2021, an overwhelming majority of JCU students agree (40.9%) and strongly agree (26.4%) about feeling valued as an individual on campus.
As you complete your studies, you can be a part of this growing community and take part in meaningful interactions that leave you with positive long-lasting impressions and unforgettable memories.
Are you interested in attending a diverse and inclusive Rome university?
Contact John Cabot University for more information!