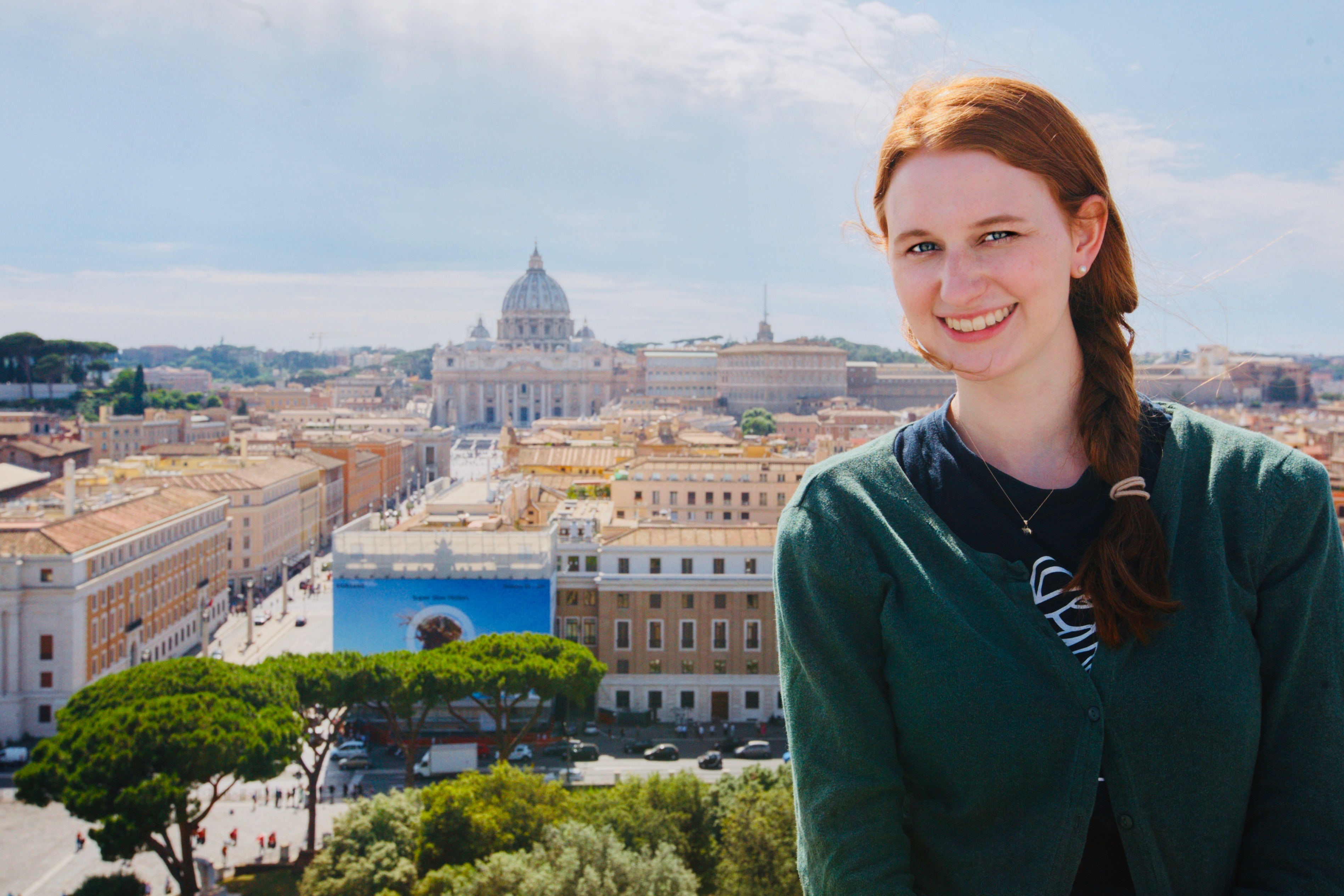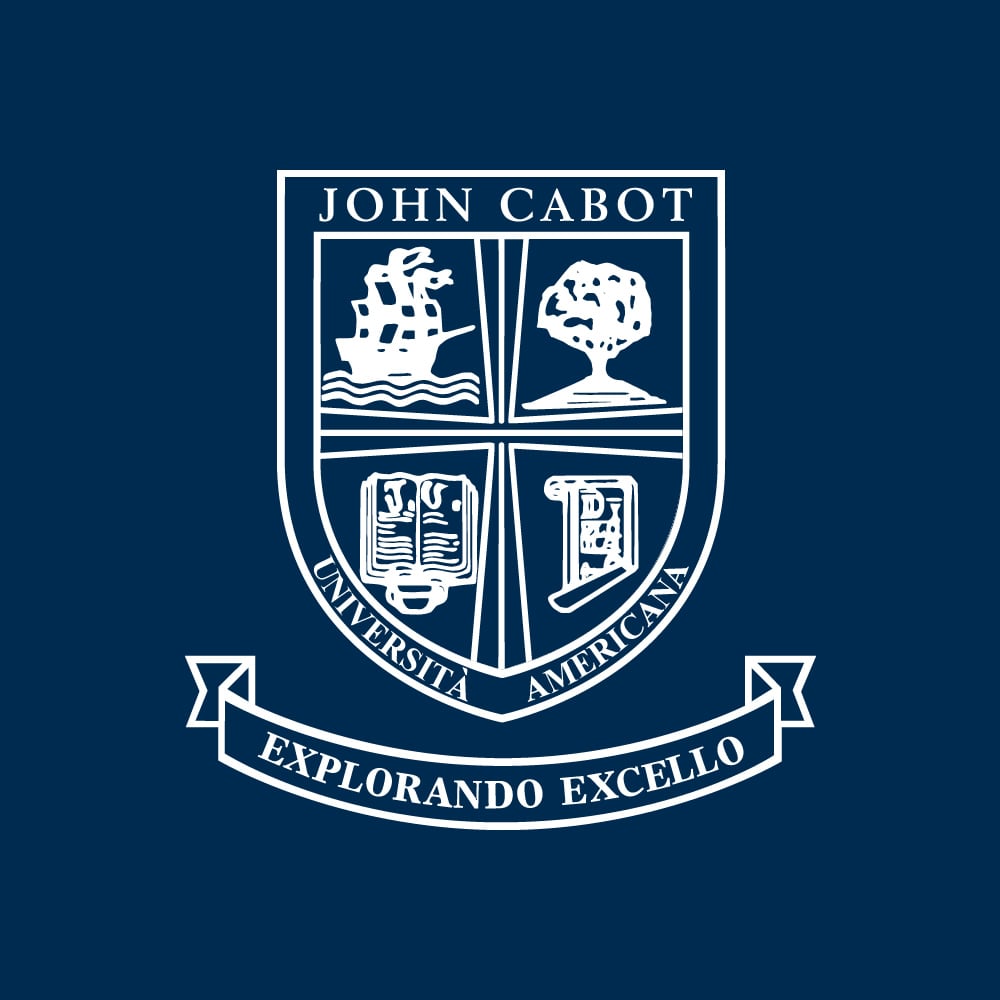 Ciao amici! My name is Jordan Myers, and I am a pre-medical student who came to study abroad at John Cabot University through my home university of Saint Mary's College, Notre Dame.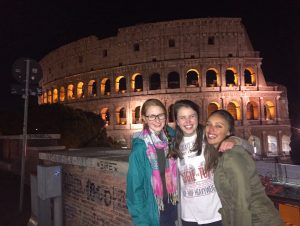 I chose to study abroad in Rome because of my interest in Italian culture, but I was initially worried that the limited number of science courses could slow down my progress towards graduating from medical school.
Instead, my studying abroad at John Cabot University led me to co-author and publish my first scientific paper in a medical journal! Let me start from the beginning.
Combining my passion for humanities with medicine while studying abroad
As a pre-health student, my study abroad experience at John Cabot was a welcome digression from my rigorous science courses as I studied Roman history, ancient arts, drawing, and the Italian language. However, I knew that I needed to find a way to move forward with my scientific experiences, medical school application, and my plans to become a physician.
I wanted to find a way to combine my passion for humanities with medicine while studying abroad.
The director of JCU's Center for Career Services, Antonella Salvatore, pointed me in just the right direction: I had an interview and got accepted for a shadowing program with a local English-speaking medical provider in Rome, Doctors in Italy.
Shadowing physicians in Rome through Doctors in Italy
The shadowing experience was the beginning of what later became known as the Doctors in Italy Fellowship Program, a clinical shadowing program in Italy, led by experienced physicians who speak English and are excited to mentor pre-medical students like me. JCU offers this fellowship as a summer program.
While discovering Rome's history and beauty, I had the chance to shadow physicians in a number of different fields. I spent time shoulder-to-shoulder with them and observed what it is truly like to be a physician.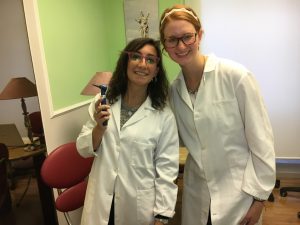 During this time, I shadowed doctors in orthopedics, gynecology, surgery, dermatology, primary care, vascular surgery, and many other specialties. I learned the day-to-day workings of a clinic. I was able to communicate with patients from all over the world!
As a part of the shadowing program, I was able to work on two research projects including one paper that was recently published in the Journal of Cardiology Cases. The paper concerned a case of a young girl who developed an unusual case of Epstein-Barr virus that affected her heart.
Standing out among applicants for graduate school
Graduate school admissions are becoming more and more competitive. To increase the chances of admission, being a well-rounded applicant can really help. Undergraduate students should display academic achievement and also excel in all sorts of extracurricular activities.
Medical schools require that applicants have clinical experiences because they want to know that you have taken the time to investigate what a career in medicine means and that you are comfortable interacting with others, especially the sick and injured.
Several of the top medical schools also mention research experiences in their admissions guidelines. It is a rare opportunity to publish a peer-reviewed paper in an international journal.
Only one in 10 publications involve an undergraduate student. Being able to publish research is not only a boost for a resume but a chance for professional growth. It also gives exposure to an international research environment, and a way to stand out among other candidates in the graduate school application process.
I believe that if you are willing to go the extra mile, there are life-changing opportunities. I was able to shadow doctors abroad in clinics and at prestigious international hospitals.
My co-authored publication is an integral part of my application for graduate school. My experiences in Rome make me stand out in the application process, among so many other excellent candidates.
Taking my memories and experiences with me for years to come
Years from now, when I will be applying for residency, these experiences will be part of who I am. This publication is a lifelong achievement that I can be proud of forever.
Above all, I will always remember the kindness and intelligence of the doctors I shadowed. I loved seeing the impact that a physician can have on a patient's quality of life.
While studying in Rome, I had more opportunities than I could have ever imagined. I am so grateful for my experience with Doctors in Italy. This was an unparalleled opportunity to study abroad at John Cabot University.
Update: The Doctors in Italy Fellowship Program has been suspended for Summer 2020 - read more.

Jordan Myers
Biology Major
Saint Mary's College – Notre Dame
Hometown: Fort Smith, Arkansas