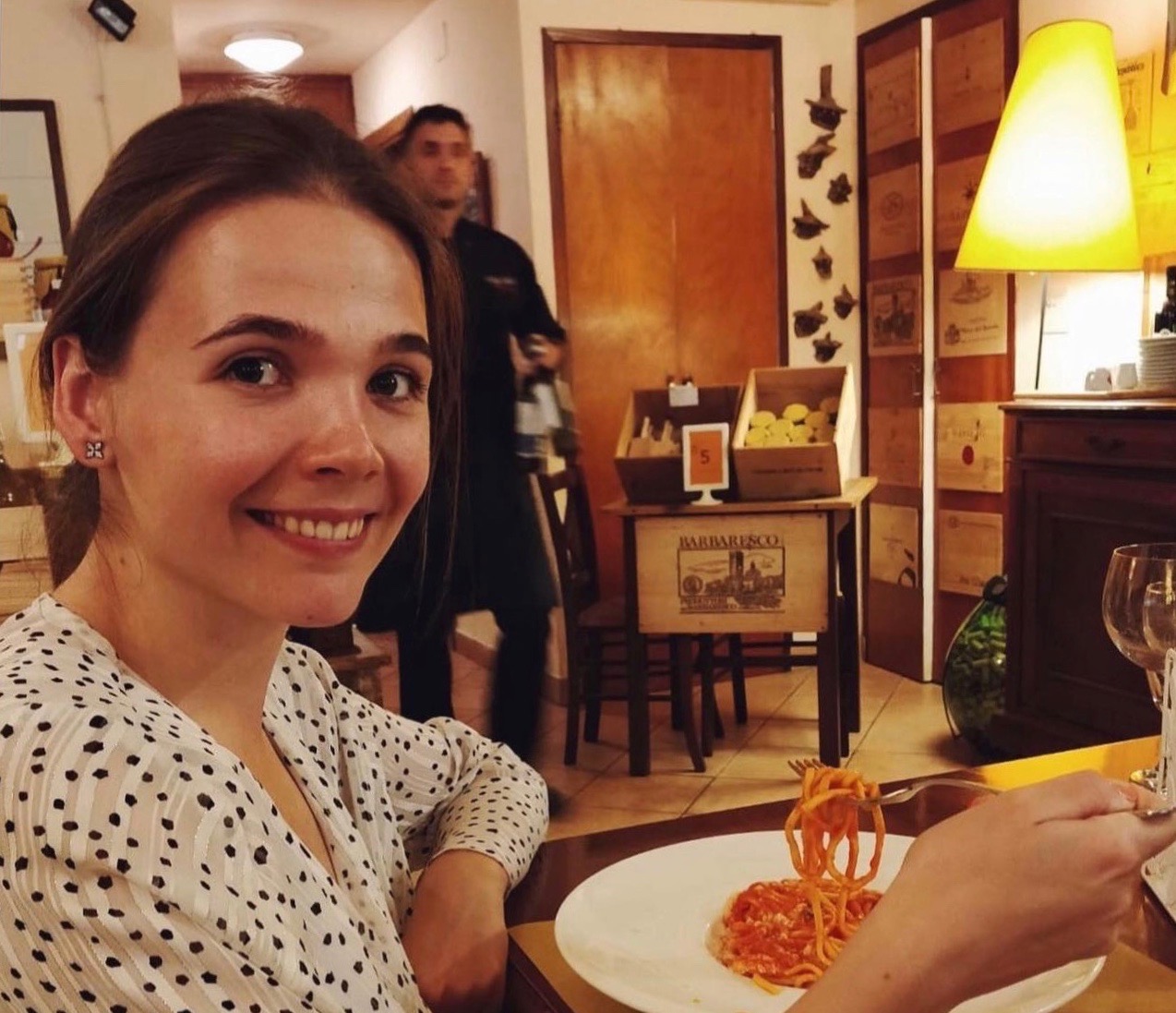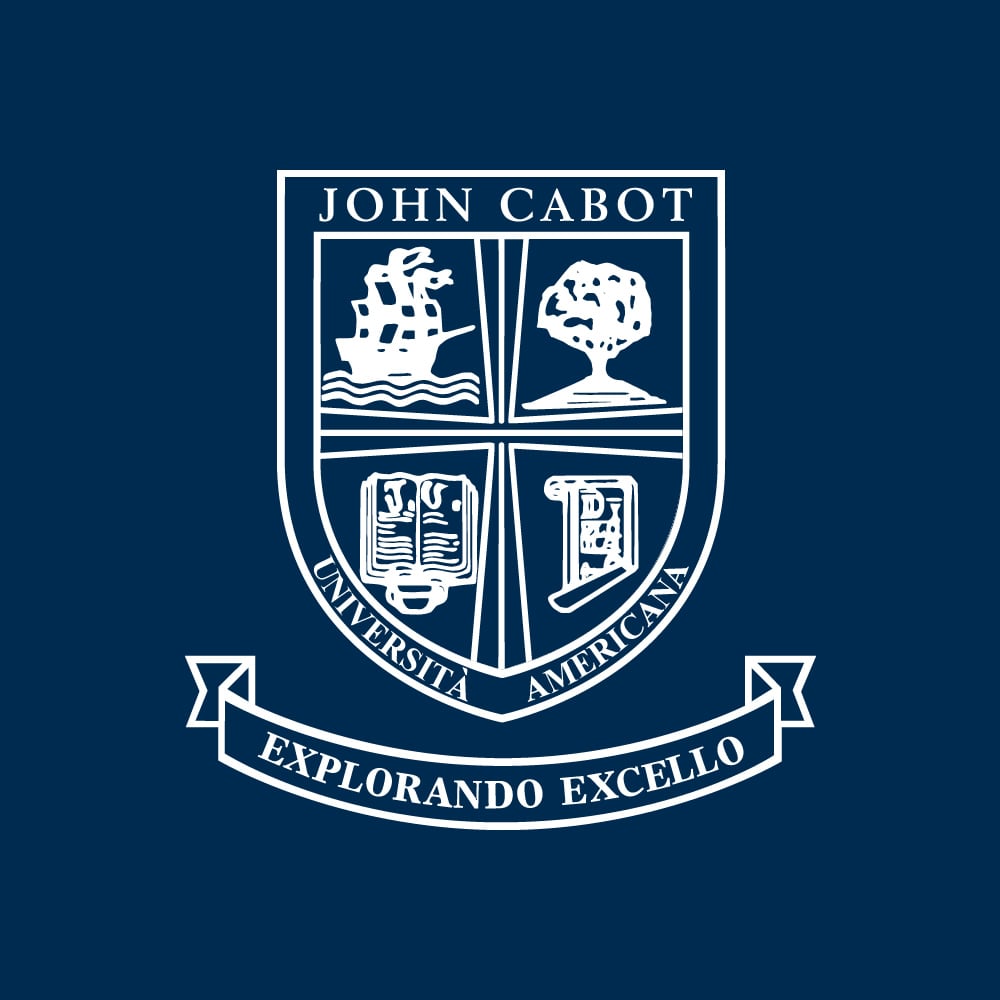 Ksenia Kurileva graduated from John Cabot University with a bachelor's degree in Business Administration and a minor in Italian Studies. Ksenia has over three years of experience working with early-stage technology companies in sales, marketing, and customer success roles. She is currently supporting startups in the aerospace industry at the ATI Boeing Accelerator in London.
Here's what she had to say about her time at JCU in Rome!
Why Rome and why John Cabot University?
I visited Rome one summer when I was 15, and that was the first and only time before I decided to attend JCU. From then on, I always remembered Rome as a magical place, a city that felt like a big museum but at the same time also felt incredibly small and local.
Before moving to Italy, I grew up in Norway and finished high school in Russia, and I was hoping to continue my education in an international environment. I knew that I wanted to study management and marketing and learn a new language, so JCU felt like the best of both worlds.
The impact JCU has on your future
In my work with technology businesses over the last few years, I've found myself feeling grateful for the variety of courses that were offered at JCU. I think the biggest highlight was the Strategic Management Capstone Course with Professor Silvia Pulino. During my last semester, this was an opportunity to apply everything I had learned in management, operations, finance, marketing, and organizational behavior to real-life examples of business scenarios. At the time, as seniors, it was hard to imagine how and when this would be relevant for us. I think once we all started our first full-time jobs, we really began to appreciate and understand the value of how that course tied everything together.
One course that got me interested in working with startups was Innovation and Information Technology (now called Management Information Systems) with Professor Daniele Pica. It was all about thinking ahead of the curve, understanding the economic and social benefits of innovation, and what work looks like in the digital age.
Through the Center for Career Services, I had the chance to use some of this knowledge during my internship at Impact Hub in Rome--part incubator, part community center--where my focus was on social entrepreneurship research in Italy.
Living in Rome, I didn't want to miss out on the opportunity to better understand Italian culture. For this reason, I decided to minor in Italian Studies, which covered Italian literature, history, society, politics, and much more. From Italian Cinema to the Sociology of Southern Italy, all of the courses were taught by experienced professors who were passionate about their subjects and brought great examples and effective storytelling into the classroom. I still carry these lessons with me.
How to make the most of your time at JCU
My advice to current and future JCU students for how to make the most are their time at JCU are two:
Explore Rome and explore Italy. JCU is unique because it's an international university in the historic center of Rome. My minor in Italian Studies encouraged me to immerse myself into Italian culture and society, but regardless, my biggest piece of advice for incoming students would be: don't forget to explore the city! You're minutes away from the Vatican, Pantheon, the Roman Forum, and beautiful parks like the Giardino degli Aranci, so venture outside of Trastevere when you can. Take your day-trips and long weekends to travel around Italy, too.
Get involved in student life at JCU. This is one of the best ways to find out what you're interested in and what you enjoy doing. I wrote a few pieces for The Matthew, the student-run University newspaper, before briefly joining the staff to help coordinate the newspaper. Communication and content creation has been a big part of what I've been doing since graduation.
Life after graduation
Be bold and don't be afraid to reach out. JCU has an incredible alumni network to provide support post-graduation. We're a big international community, and we're here to help--whether you're moving to a new city for studies or to start a new job. If you're ever in London, say hi!
The same goes for your professors and the professional contacts that you've made during your work experiences. Maintaining these relationships is super important. You never know who could become a helpful mentor down the line or the reference for your next job or study opportunity.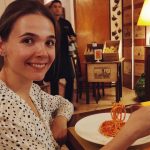 Ksenia Kurileva
Class of 2014
Business Administration Major and Italian Studies Minor