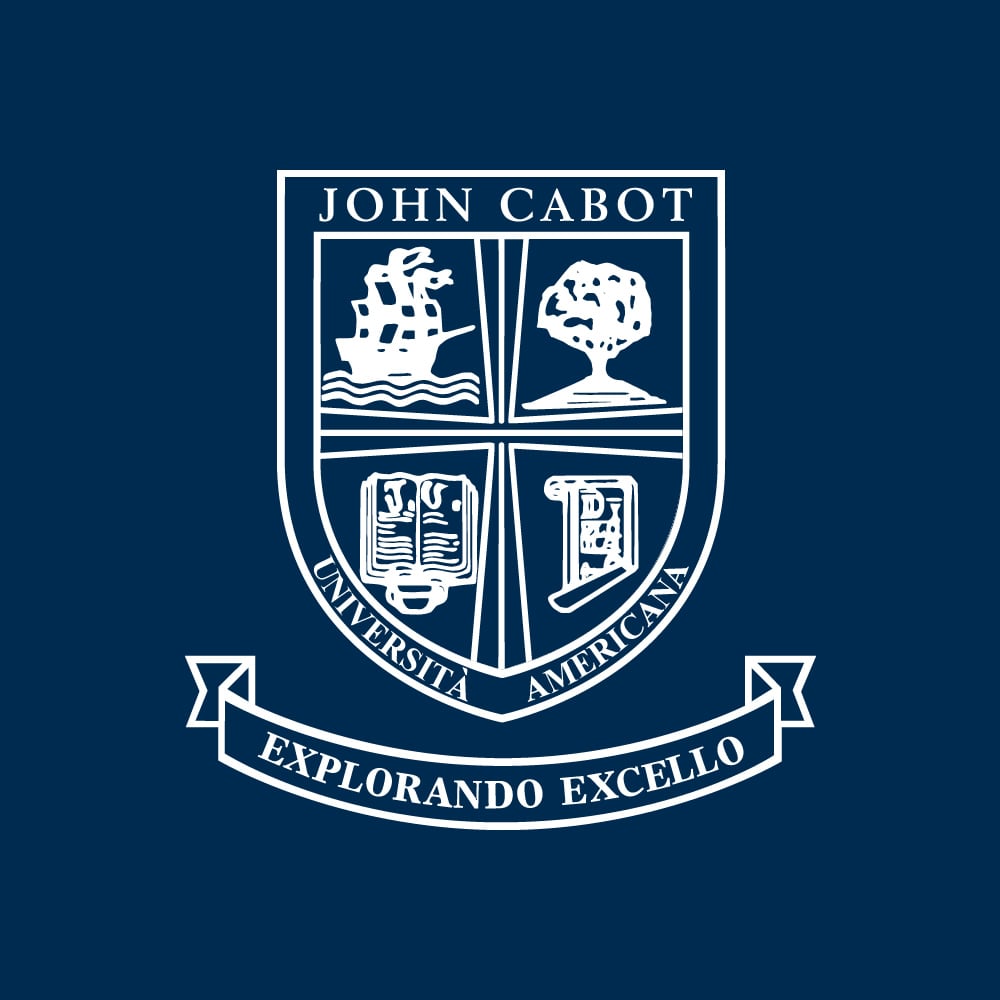 My name is Sai Gayatri Trejo Mazzanti but everyone calls me Gaya. I am a degree-seeking student at John Cabot University in Rome, Italy majoring in Communications with a minor in Art and Design.
I am originally from Seattle, Washington, USA, but my parents are from Rome and Mexico City. Having a diverse ethnic background, I chose to attend JCU because of its international environment.
When I originally enrolled at JCU I thought I was going to study Political Science, but as soon as I walked into registration I changed to Communications. I have always been interested in politics but I realized that the Communications department offered something more suited to what I was interested in.
The study of media and structures within society can be applied to almost any field, even art, my minor. It was only this year that JCU began offering a minor in art and design and I immediately signed up.
Studying Art History and Studio Art in Rome, Italy
The Art History and Studio Art Department at JCU has helped me develop my talents and with the help of Professor James Gardner, I have learned a wealth of new skills that I can apply to my creative processes.
For example, I participated in the art exhibit organized by JCU at the end of last semester. It was very interesting to witness my peers working remotely, sending in their projects and participating enthusiastically to make up for their physical absence due to COVID-19.
Prof. Gardner's 3D design class, which I was a part of, included yellow pieces in the fresco room that was completely transformed into a bright, yellow space, the "yellow room" as I called it, my favorite part of the exhibition.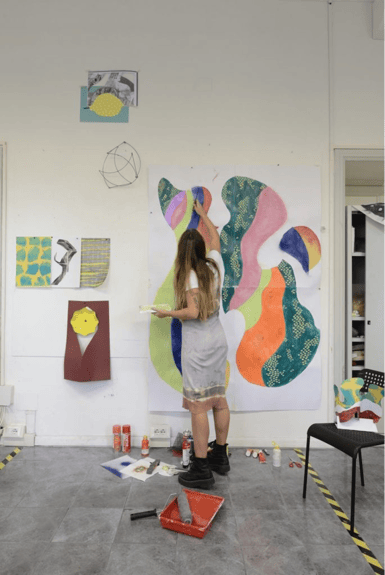 Because of the amount of time I spent at the studio and the number of courses I took, I was lucky to be involved in the process of setting up the exhibition and giving Professor Gardner a hand. It was an incredibly useful experience, and I can really tell that the students who participated in its production were passionate about creating a beautiful final product.
Studio Art and Design Learning Outcomes at JCU
It was also very cool to see a variety of art forms exhibited throughout the space, and it was a good representation of the variety of studio art classes provided by JCU.
My work in the exhibition included a painted sculpture that involves motion and transformation with the application of photography. In addition, I included several of my sketches as well as photographs.
Unfortunately, COVID-19 restrictions did not allow for anyone outside of JCU to attend the exhibition. However, I appreciated the fact that it was featured on JCU social media, which gave me a way to show my family my work.
I am extremely excited about participating in the Spring 2021 semester's exhibition and really hope more people in our university community will be able to come and enjoy the art as well. It is a great way to learn more about the creativity in our school and the dedication that characterizes the Studio Art program.
Are you interested in studying Art History or Studio Art in Rome, Italy? Contact admissions@johncabot.edu today to get started!