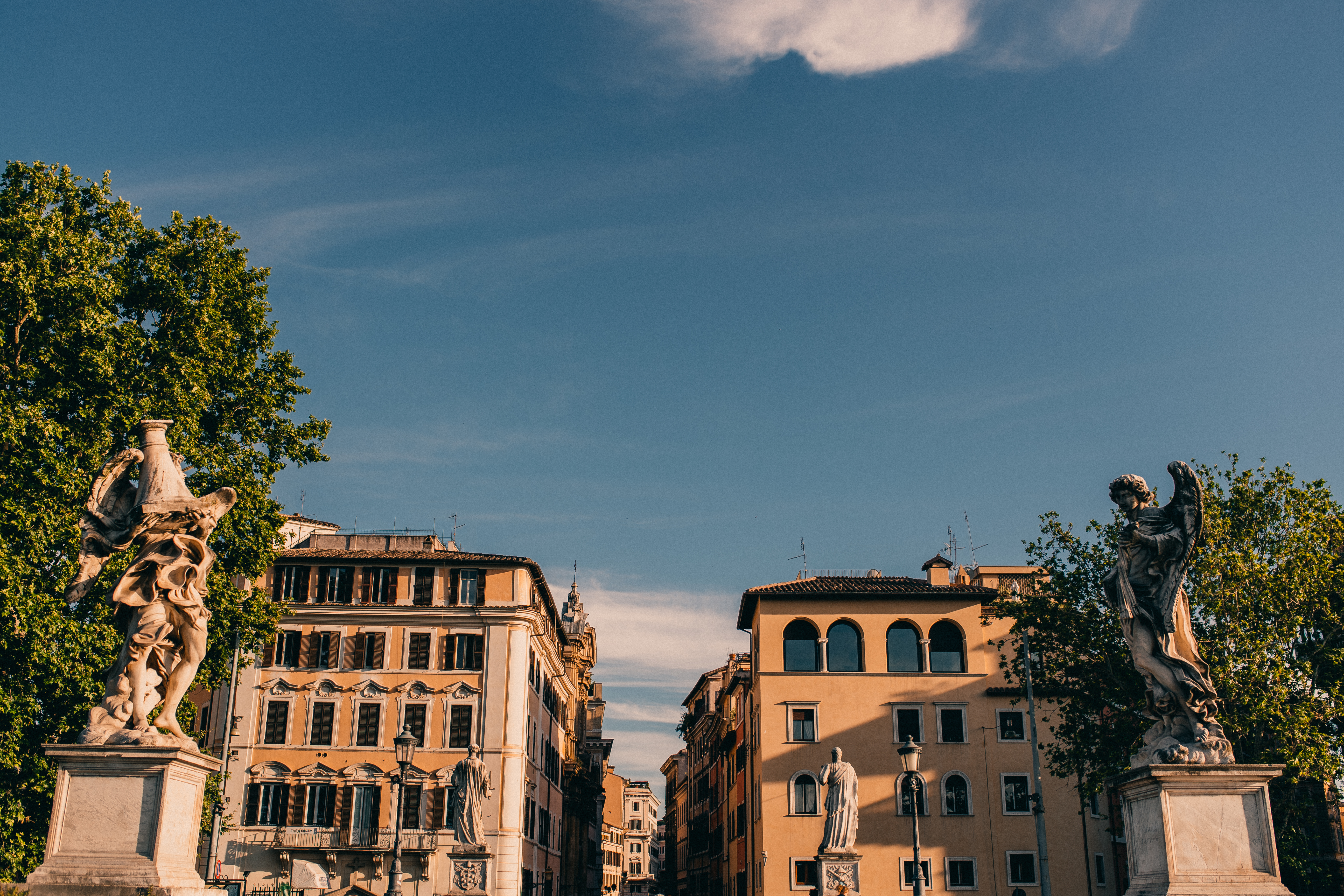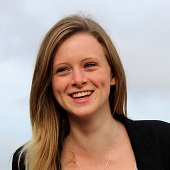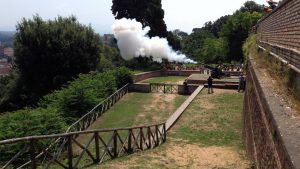 1. See the cannon fire on Gianicolo hill
One of the rituals JCU students find out about soon after arriving in Rome is the Gianicolo hill cannon, which fires blank every day at exactly 12 noon. The firing of a cannon has been tradition since 1847, on the orders of Pope Pius IX, and since 1904 that cannon has been firing from the top of Gianicolo hill. It's a short and lovely walk to the hill from both JCU campuses; just make sure to find your spot before noon as some days it can get quite crowded!
2. Eat pizza on the steps of Piazza Trilussa
You don't have to read this blog to know that the steps of Piazza Trilussa are a popular place to lunch in Trastevere. Students and Romans alike gather on the steps to enjoy the lovely view during their break from work or classes, or just as a place to sit and watch the world go by.
Luckily, Trastevere offers plentiful options of places to grab a bite to bring with you to the steps, from Boccaccia to La Renella or, a JCU favorite, Eat Street Food. Buon appetito!
3. Visit the Fontana dell'Acqua Paola
Another site to see at the top of Gianicolo hill is the Fontana dell'Acqua Paola, a lesser known yet wonderfully beautiful fountain that happens to sit on the edge of the hill overlooking the skyline of Rome.
Built in 1612 to mark the ending of the Acqua Paola aqueduct, it was the first fountain on the right bank of the Tiber River. If you've seen The Great Beauty (La Grande Bellezza) you'll recognize this fountain from its opening scene.
4. Light up the Basilica di Santa Maria in Trastevere
Piazza Santa Maria is a place to join the locals, tourists and passersby to sit on the steps of the fountain and get in some good people-watching. The lovely square is dominated by 12th-century Basilica di Santa Maria, which looks more modest on the outside compared to its interior. Inside the basilica you'll find a coin machine that, once the coin is inserted, lights up the glittering Cavallini mosaics so you can discover the place where, according to myth, a font of oil spouted when Christ was born.
5. Eat at Da Enzo
We almost didn't include this one on the list because the wait for dinner at this restaurant is always a long one and we don't want it to get longer. That being said, Da Enzo boasts some of the best authentic Roman pastas around, and is well worth standing in line for.
Be ready to get up close and personal with those sitting next to you, as the number of tables are few and close together. You haven't tasted real carbonara until you've been to Da Enzo… you'll thank us later!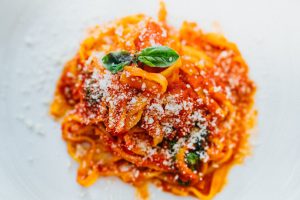 6. Have an aperitivo at one of the local haunts
Trastevere is overflowing with places to catch up with friends while enjoying delicious small bites and drinks for a traditional Italian aperitivo. With so many to pick from within walking distance from both JCU campuses, you'll have to sample them all to find your favorite. Aperitivos are also a great way to make new friends and try authentic Italian dishes you might not find in traditional sit-down restaurants.
7. Order a suppli (or two) from I Suppli!
Most people don't hear about suppli until they arrive in Rome. Well, we'll let you in on one of Rome's best street foods: balls of rice stuffed with tomato and mozzarella fried to an ooey-gooey goodness that you'll never want to live without. Luckily, one of the best take-away food shops in Rome is located right in Trastevere on Via di San Francesco a Ripa, and they have some of the best suppli in the Eternal City.
When Rome is your campus, finding great things to do is as easy as turning down an unknown street. Can you think of other staples of the JCU Rome life that are worth including in our list? Email us at marketing@johncabot.edu!