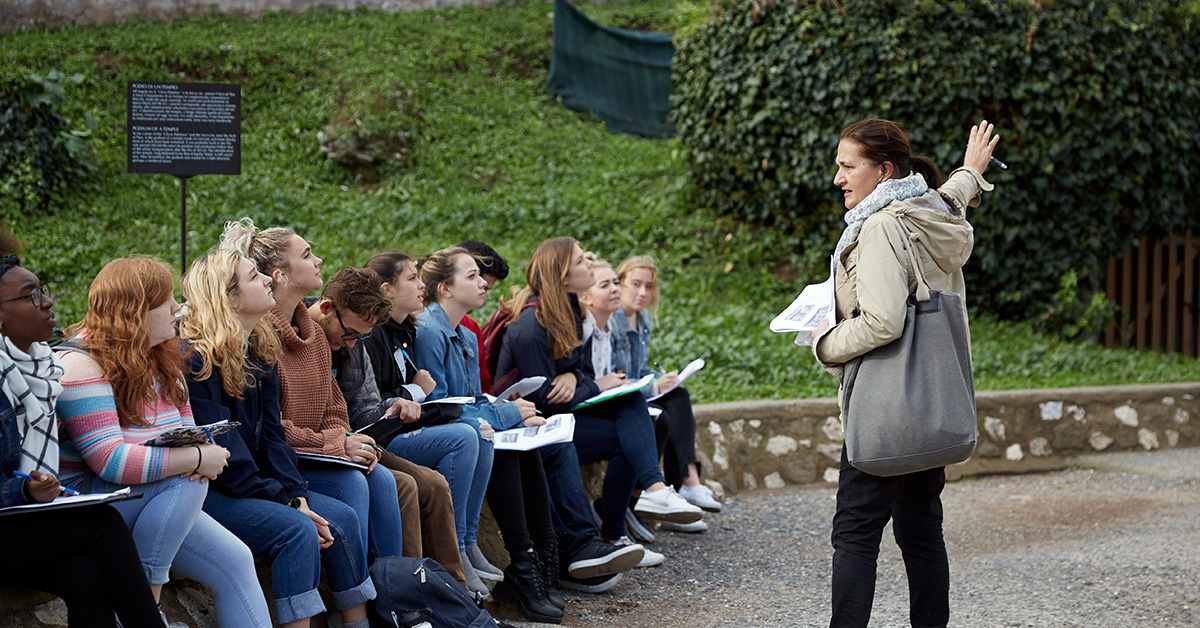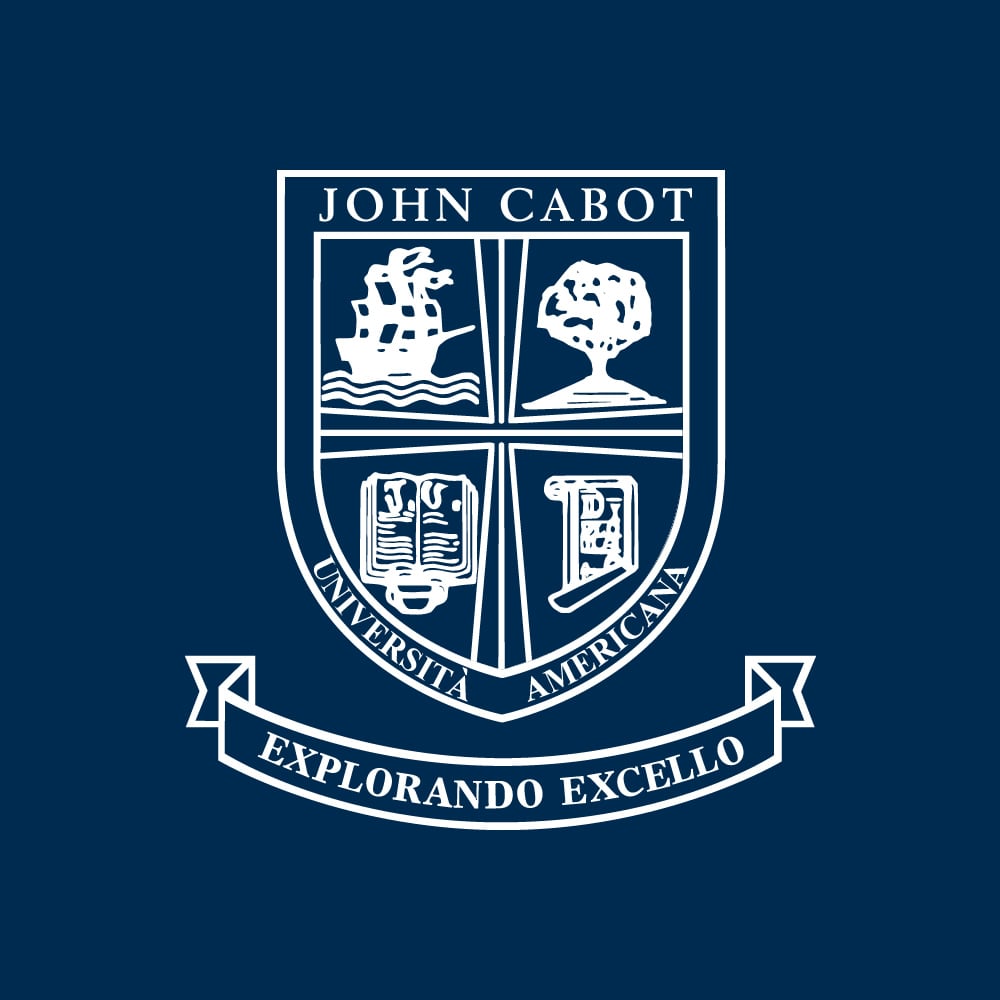 Service Learning at JCU combines both education and practical fieldwork for students interested in careers in the humanitarian field. Through a series of co-curricular activities, JCU Service Learning teaches students the value of civic engagement and inspires them to apply their experiences to the real world.
Studying in Italy is an insightful opportunity that exposes students to the structures and challenges that exist in surrounding communities. Through JCU Service Learning, students have the chance to work with humanitarian organizations and make a real difference to the development of vulnerable areas in Rome. For those interested in a rewarding career on the global stage, JCU Service Learning offers a valuable experience at the front line of humanitarian services.
Experience Work in the Humanitarian Field
JCU Service Learning is an internship with a significant fieldwork component at a humanitarian organization. This is designed to give students a unique taste of work in a practical field. JCU is proud to collaborate with organizations that operate in diverse fields, offering support to the migrant population as well as those with mental and physical disabilities. As such, those who participate in JCU Service Learning will gain valuable exposure to some of the most pressing areas of concern in the humanitarian field today. Students will assist these organizations with the delivery of essential services, while supporting the development and administration of new projects.
Through student involvement, JCU Service Learning is also committed to projects that support the development of disadvantaged areas and populations in Rome. This includes the Tirburtino III district, where our program operates in partnership with the Italian Red Cross. If you choose to study in Rome, you'll have the chance to work alongside key organizations and build a relevant foundation of international fieldwork experience that you can draw upon in your professional career.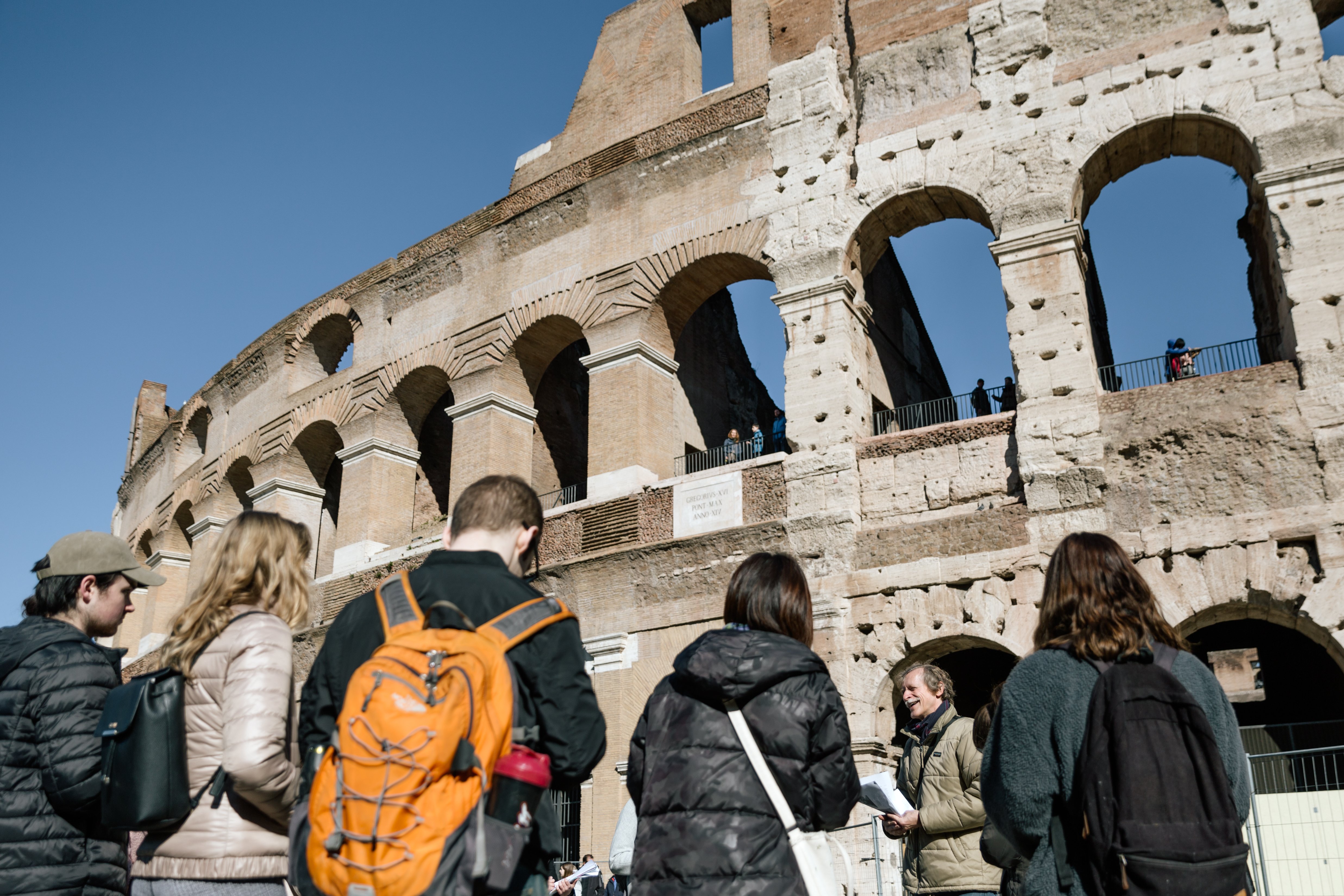 Engage in missions with the local community when you study in Rome
Build Practical Career Skills
Working in humanitarian aid can be a demanding yet highly rewarding profession. Humanitarian workers will often operate in difficult or insecure locations to deliver support to people affected by social, environmental, or political crises. Due to this reality, these workers need the right skills to manage projects effectively and adapt their approach to meet volatile situations. Working on humanitarian projects requires individuals who are solutions-focused and who can face new challenges with resilience and composure.
Along with exposure to real-world humanitarian contexts, participants of the JCU Service Learning project will build essential skills through ongoing work with humanitarian organizations. In a combination of tutoring, seminars, lectures, and workshops, students develop critical thinking and problem-solving skills that can be applied to practical missions. With a combination of knowledge and experience, students are well-equipped for a successful transition into a work environment in the humanitarian sector.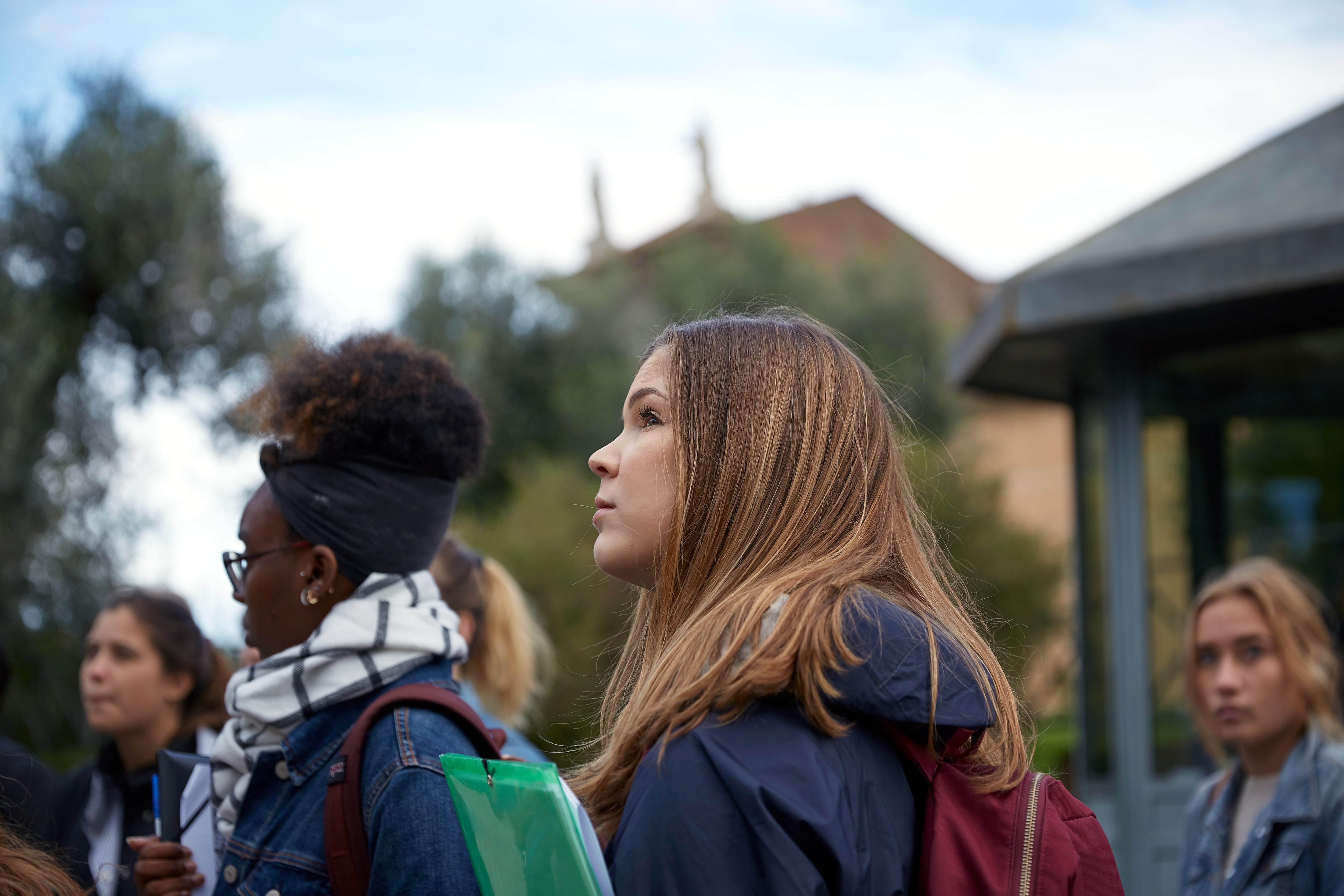 Students build problem-solving skills to apply to real-world humanitarian situations
Develop Your Global Responsibility When You Study in Rome
Humanitarian projects are global missions that attract teams from all over the world. This involves taking on new perspectives and approaches from people with a diverse range of experiences and backgrounds. To succeed in this global environment, cross-cultural communication and the ability to collaborate effectively with people from all walks of life will be essential.
As such, the Service Learning project encourages the development of a global mindset in students. Participants have the chance to reflect on their values and beliefs, cultivate a sense of social responsibility, and find ways to positively engage with the community. By understanding the value of international cooperation, students will be ready to incite proactive change through positions in the European NGO, the Environmental NGO, the Association for Women's Protection, and more!
Are you excited by the prospect of attending a university in Italy?
Discover study abroad programs at John Cabot University today!