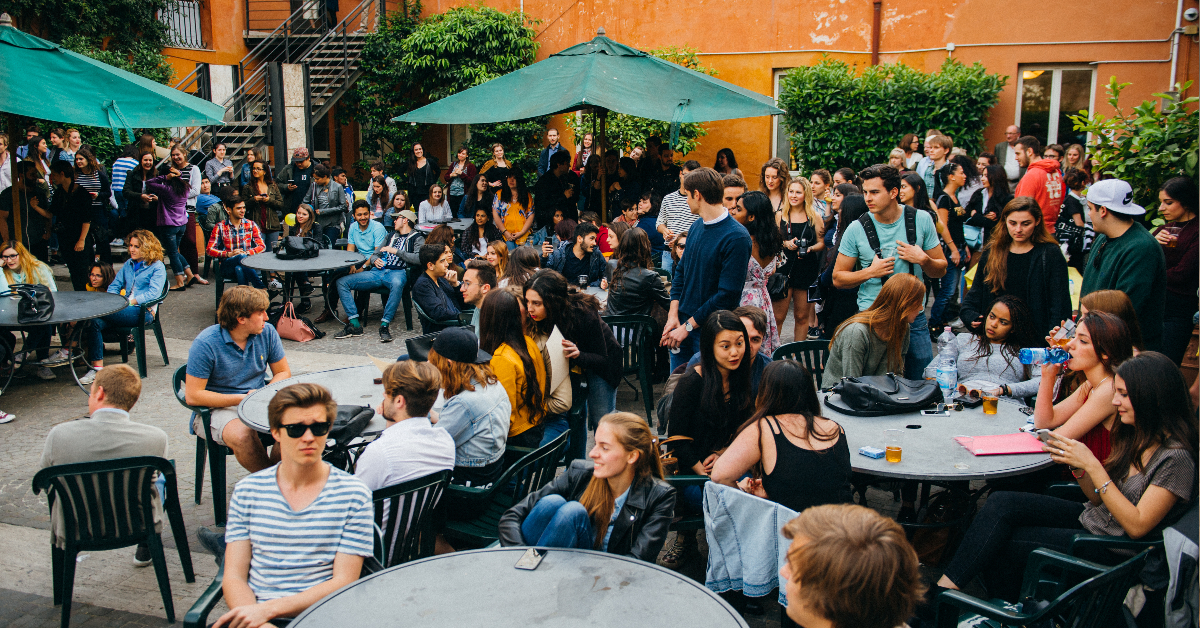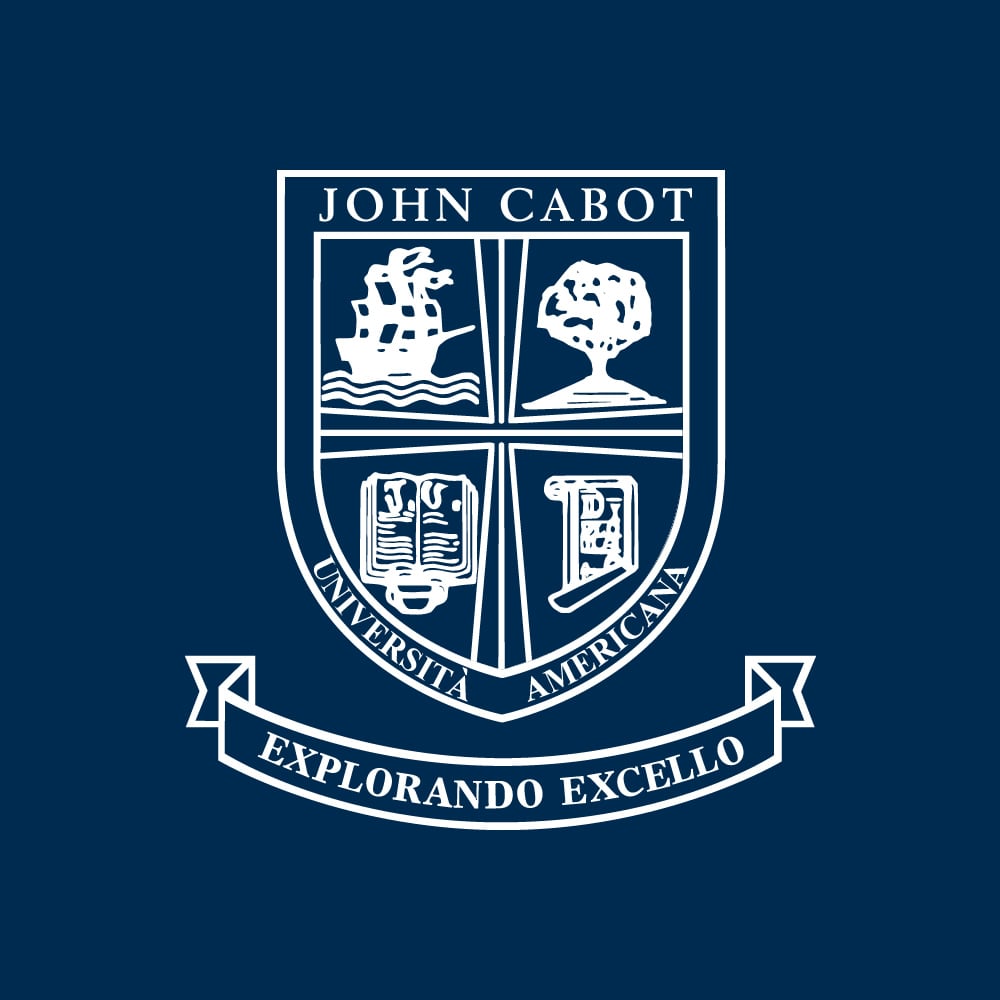 John Cabot University brings students from all over the world to a hub of academic and personal exploration. Situated in the heart of Rome, the JCU campus serves as a microcosm of the global community. Students discover more than an American-style education; they find a world of new experiences amongst an international student body in a European capital. In today's world, global experiences are more important than ever. With the professional world becoming increasingly mobile, an international mindset is invaluable. Studying abroad exposes you to new cultures, people, and the chance to form connections across the world. Here's a closer look at how John Cabot prepares students for the world of tomorrow!
Learn in a Multicultural Environment
JCU prioritizes diversity, equity, and inclusion on campus. We are committed to creating a learning space that supports and welcomes students of all backgrounds and nationalities. With an international student body representing more than 70 countries around the world, the JCU campus is a place where people of all cultures can reach their full potential. This objective is supported by a concerted effort from our faculty, students, and Board of Trustees. Additionally, the university Task Force on Diversity, Equity, and Inclusion is responsible for providing leadership, guidance, and resources in support of the goal of ensuring that JCU is free from racism and discrimination.
This brings great value to the educational experience at John Cabot. By welcoming the ideas and perspectives of different cultures, students learn in classrooms that are enriched with the knowledge of their peers. You have the chance to examine your own beliefs within a global community, transforming the way you see the world and your stance within it. Embracing personal change goes hand-in-hand with the international learning experience at JCU.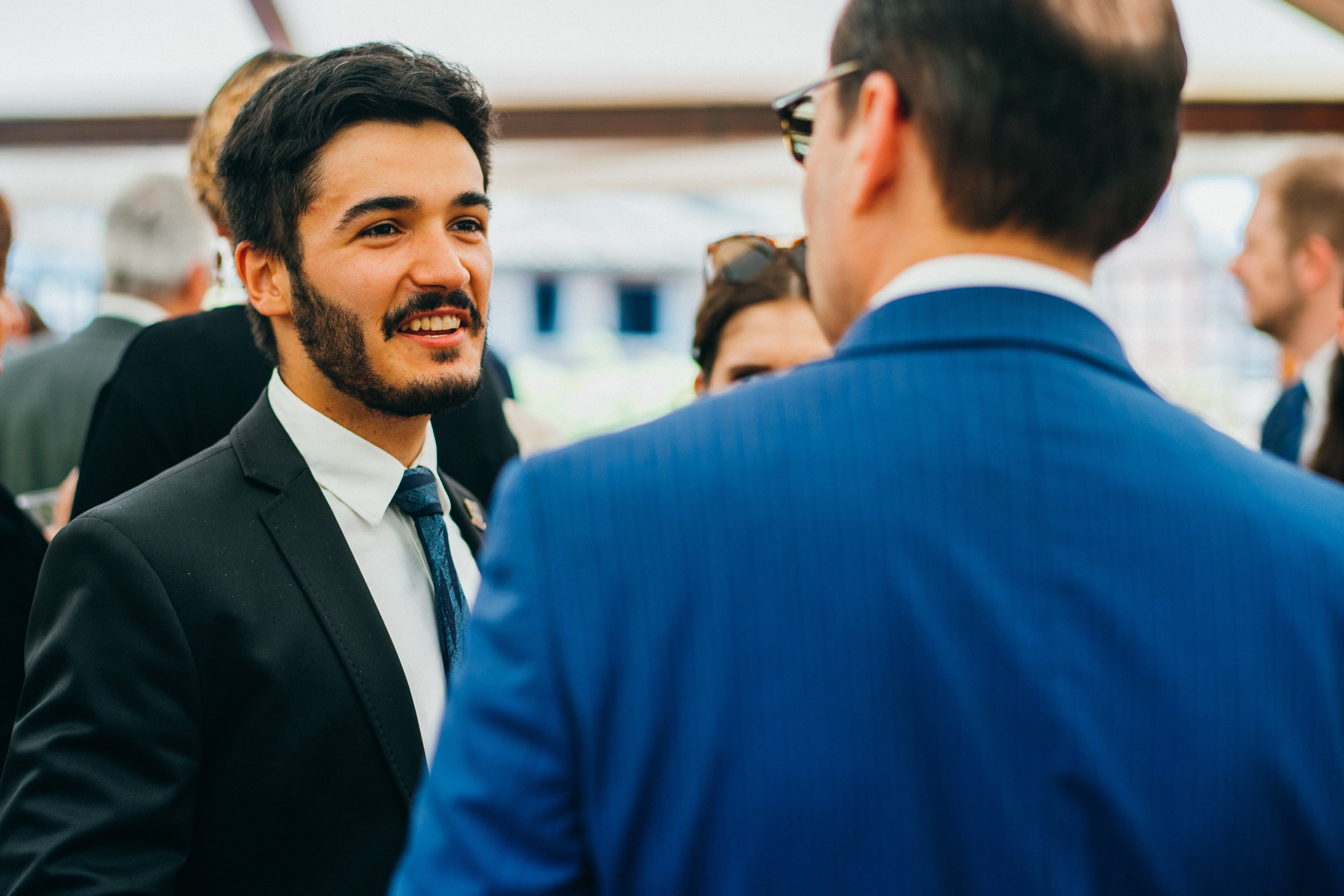 International students in Italy have the chance to connect with people from around the world
Tap Into the Community With International Clubs
Studying abroad is a time to form lasting friendships with people you never would have otherwise met. International students in Italy join a vibrant community full of passionate people. The best way to make the most of this is to explore the range of clubs and activities on offer. At JCU, student clubs are there to enable individuals to appreciate, benefit, and contribute to the richness and diversity of other cultures. At the same time, they develop strong leaders who assume responsibility and make positive contributions to an increasingly interdependent, multicultural world.
Students will find there's something for everyone at JCU. The International Relations Society, African Cultural Club, Universities Fighting World Hunger, and the Grassroots Environmental Club are just a few of the organizations to explore on campus. Whether you're looking to discover the world around you or meet like-minded people, clubs at JCU welcome students to connect with and learn from one another.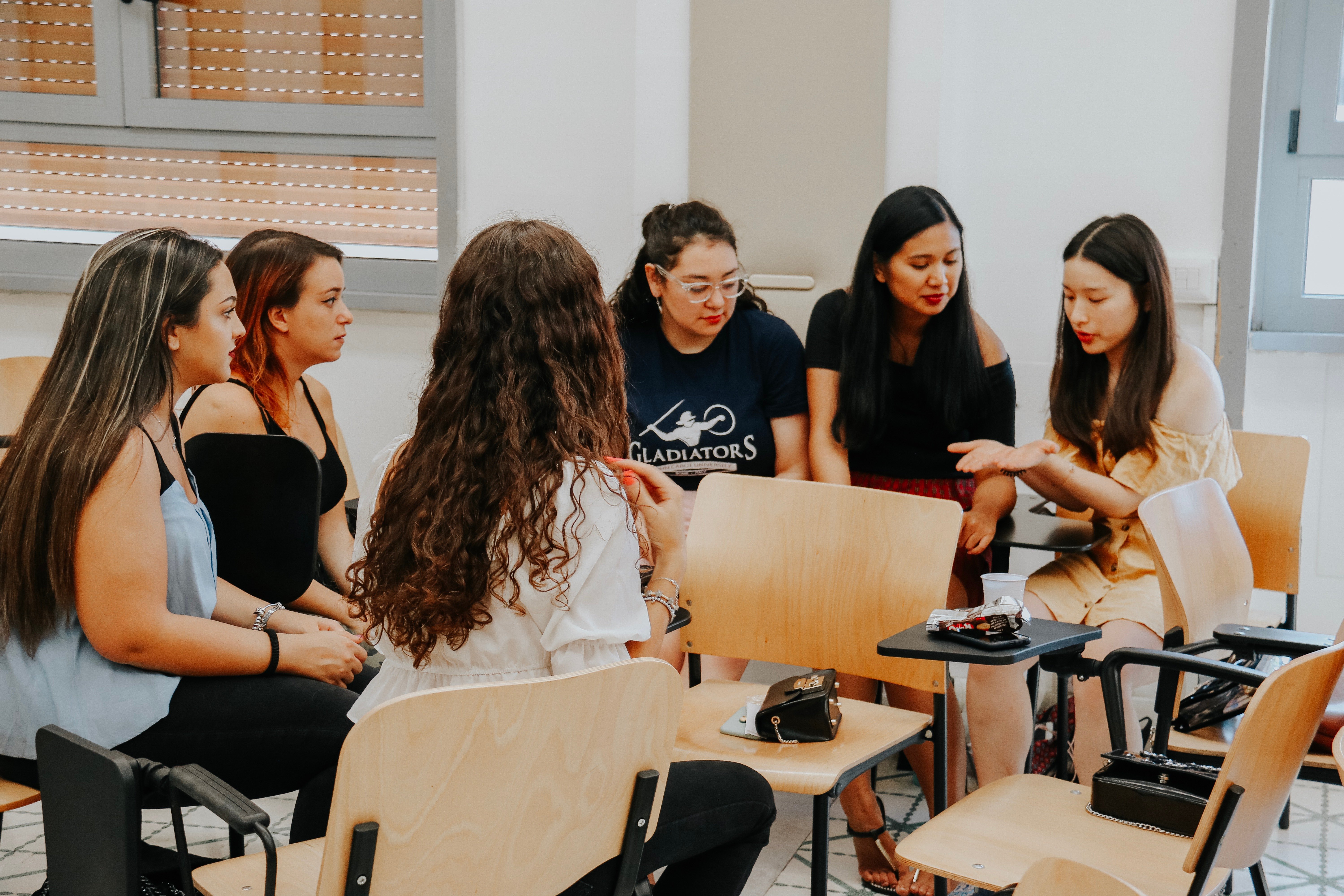 Student clubs are a way to tap into global communities
Programs Geared Towards a Globalized World
Academic pathways at our university in Rome are designed to equip students with the knowledge and skills to excel in the global landscape. Whether your interests lie in politics, business, linguistics, or art and culture, programs at JCU encourage students to engage on an analytical level with the world around them. Each course is explored in the context of the world around us and offers a unique insight into some of the most pressing issues that we face today.
You'll learn in small classes with an average of 15 students so you'll really get to know your professors and peers. JCU is proud to host an international faculty who bring expertise from different disciplines and backgrounds. Professors hold degrees from some of the top international universities including Columbia University, Harvard University, the University of Oxford, the London School of Economics, and more. With high-quality teaching and access to globally-relevant curriculums, students will be ready to take up their place in the global community.
Are you looking to expand your horizons with a study abroad opportunity?
Contact John Cabot University to get started!