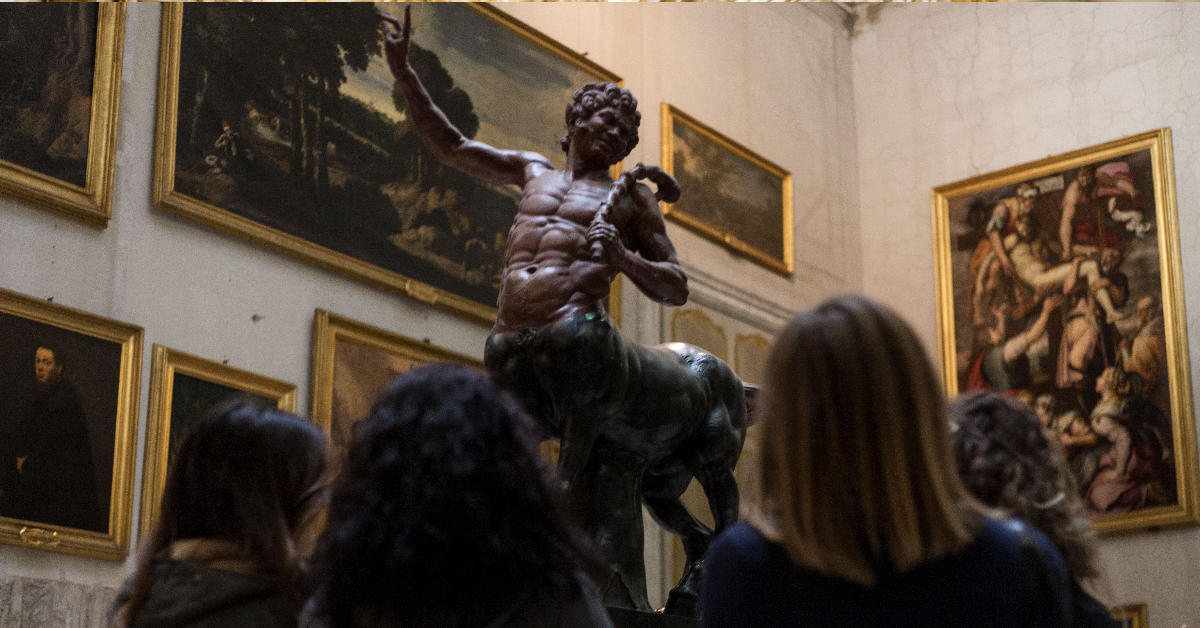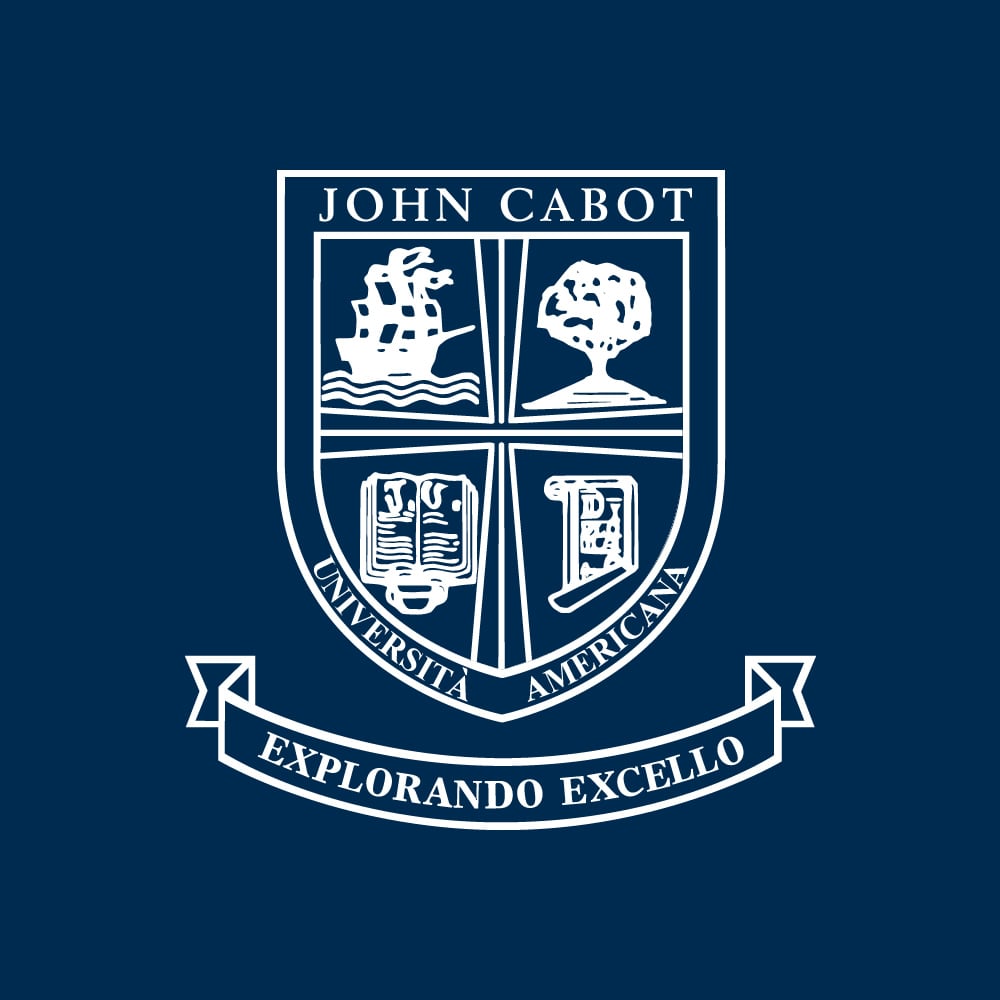 Art is so much more than its visual appearance. It's reflective of a culture's values, how humanity sees itself and how society expresses itself throughout history. The study of Art History teaches students to analyze a wide variety of works of art, interpreting them within the social, historical, cultural, and political context within which they were created. When you study Art History while completing your degree at John Cabot University in Rome, you'll have the opportunity to gain a whole new perspective on history and culture, while building valuable skills and knowledge in a number of different fields. In fact, adding a Minor in Art History can enhance your experience as a JCU student while complementing the other subjects you're studying. Below, discover more about the value of studying Art History while earning your degree at JCU.
Develop Valuable Transferable Skills
When you study Art History at JCU, you'll not only be learning about the great works of art of the past, but you'll also be building critical skills that you'll use for the rest of your life. Instead of simply memorizing the dates, names, and details surrounding a piece of artwork, you'll learn how to think critically about the period of history and social context within which it was created. Studying Art History will also help you develop visual analysis skills, looking at the shape, lines, texture, and composition of a piece to understand the deeper meaning and purpose behind it. You'll also improve your written communication skills, analyzing various works of art in papers and other projects.
No matter what your major or primary field of study is, you'll be able to apply all of the skills that you build in art history to enhance your success. Learning how to interpret information, arrive at conclusions, and think critically are all transferable skills that will come in handy not only in other areas of study but in your future career as well.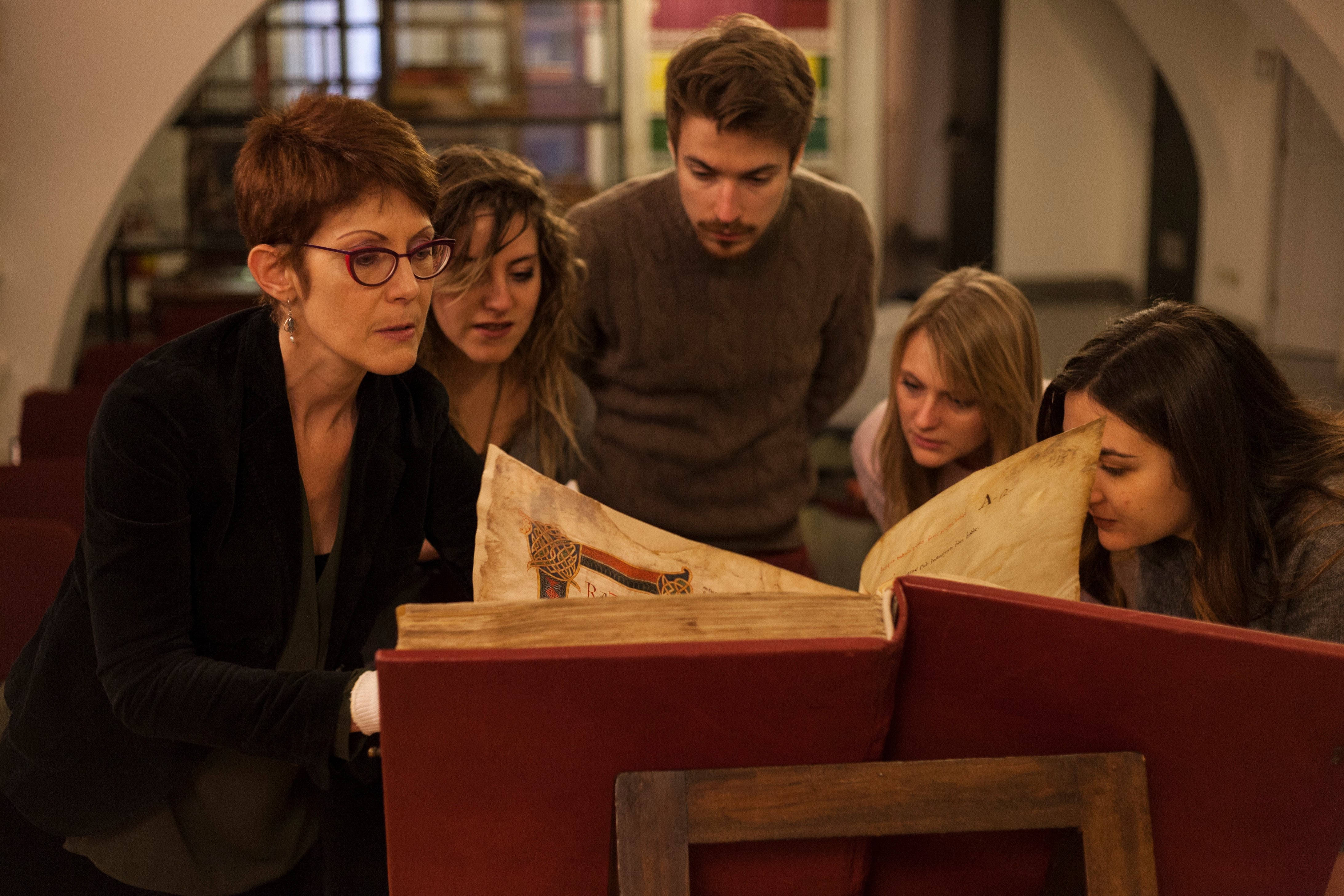 When you study Art History in Rome, you'll build valuable critical thinking skills
Gain Knowledge in a Number of Relevant Fields
When you study Art History in Rome at JCU, you'll gain exposure to a number of different disciplines and subjects in addition to art itself. Artwork is influenced by a number of factors, and as an Art History student, your studies will incorporate fields including anthropology, political science, economics, design, social history, and more. Critically evaluating works of art is an intensive process, requiring an understanding of different world cultures and how they've evolved over time. The foundational knowledge that you gain when studying Art History can be applied to your studies in various subjects, enhancing your perspective and preparing you for success. Whether you pursue a career in media, law, journalism, marketing, or another area, your background in Art History will serve you well.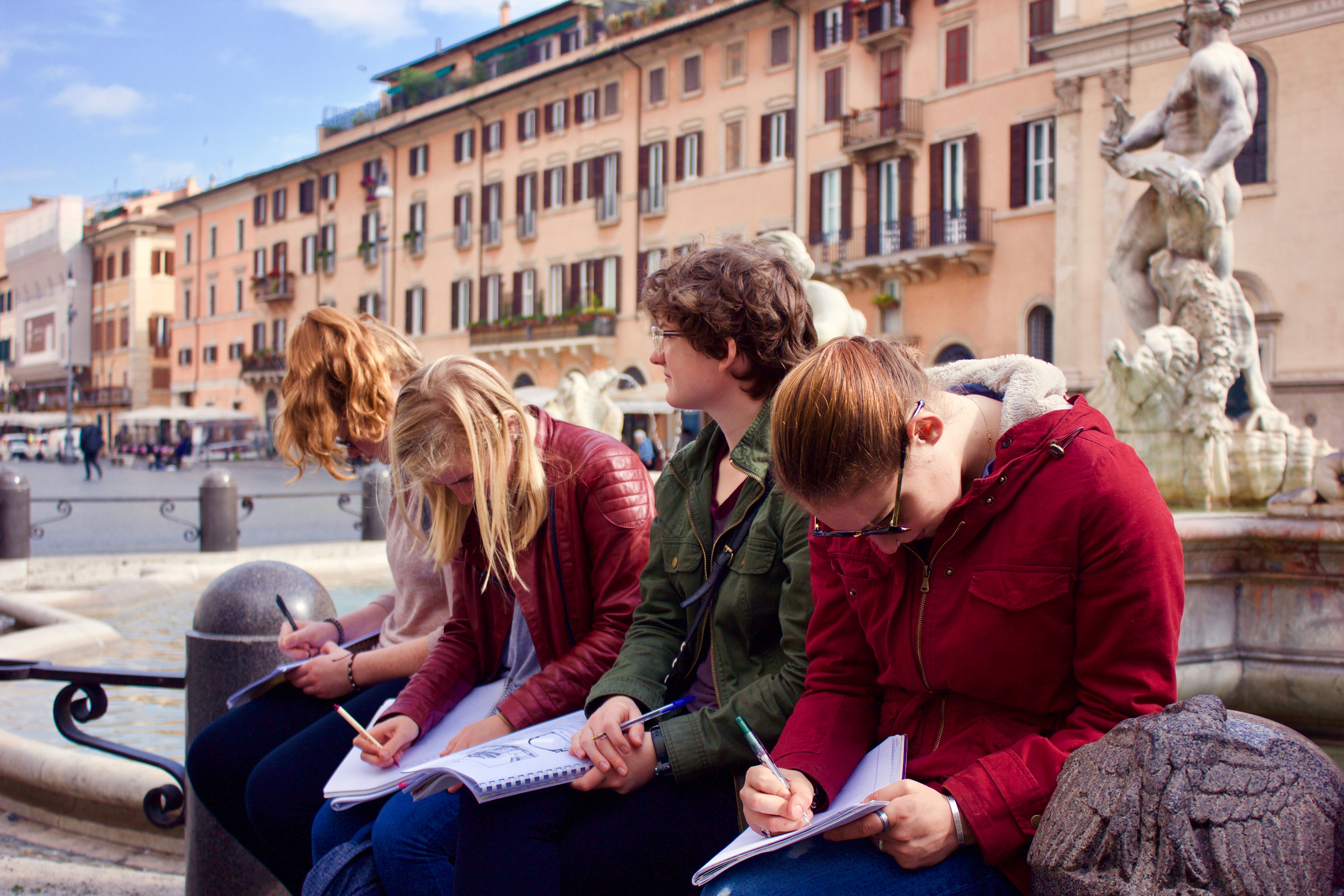 When studying Art History, you have the opportunity to explore many different subjects
Learn More About the Country You're Studying In
As an Art History student, you'll have the opportunity to dive deeper into the city and country you call home while studying at JCU: Rome, Italy! Rome is the perfect backdrop within which to study Art History, with endless sites of study, including museums, churches, archaeological sites, art galleries, and more. JCU's Art History program takes advantage of the environment in which it's located by emphasizing Roman and Italian visual cultures. The insight you gain from analyzing Roman and Italian works of art will not only enhance your experience while studying in Italy, but it will give you a new perspective on the country, the city, and its people. If you're looking for eye-opening courses that will complement your studies at JCU, adding a Minor in Art History could be a great fit.
Are you ready to study art history in Italy?
Contact JCU for more information!