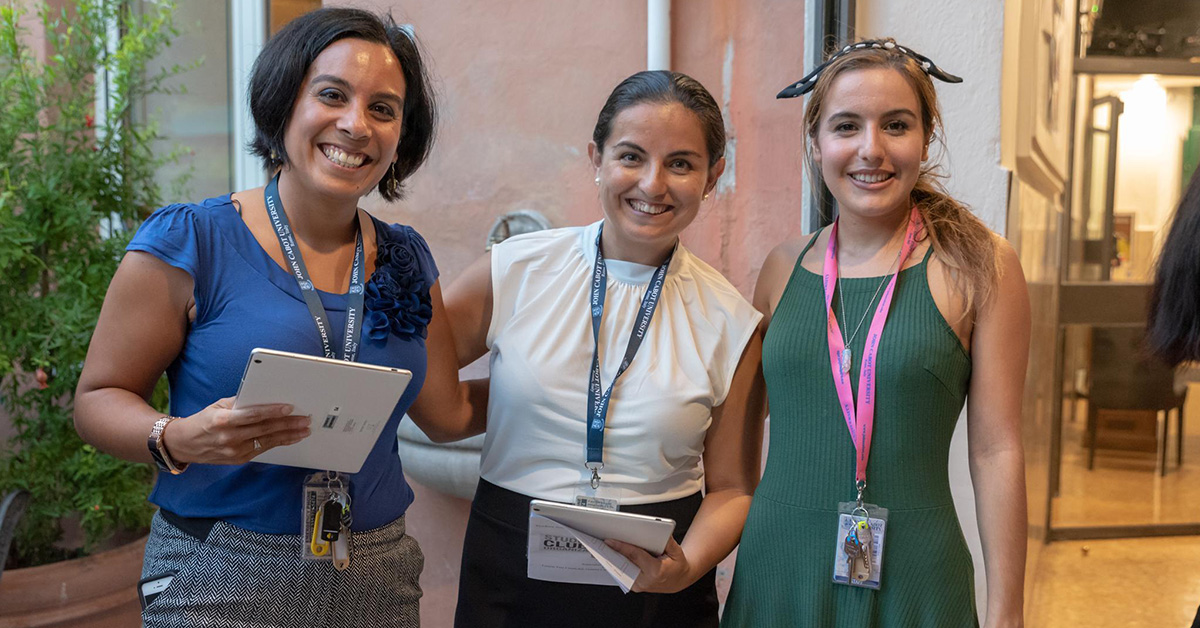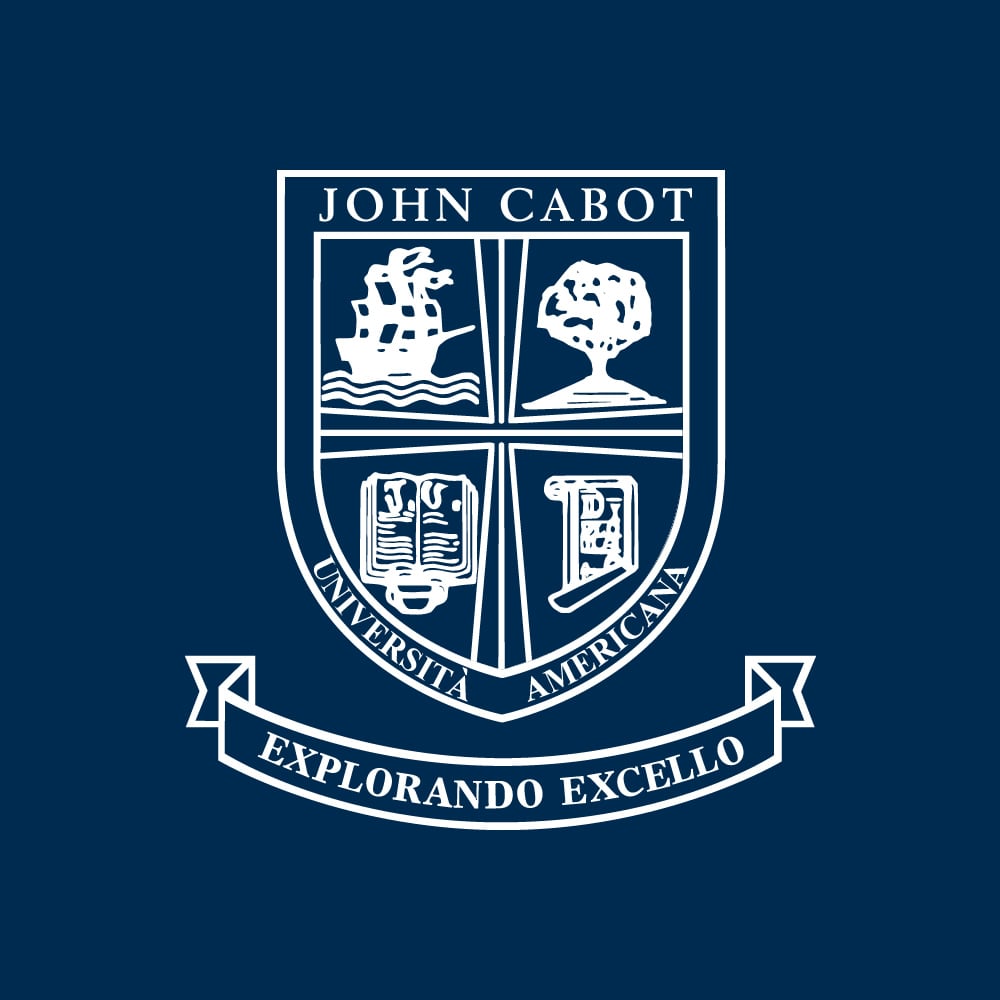 For students, university is a time of self-discovery. This is particularly true for students at John Cabot University, many of whom have traveled far from home to experience a new environment and establish a sense of independence. In addition to our well-rounded curriculum, JCU aims to support positive growth through student life events. In an interview with our Director of Student Services, Pilar Murguia, we discovered how student life events, such as our Student Life Fair, for instance, support the personal and professional development of our students. Keep reading to learn more about Student Life Fairs at JCU, and how they encourage connection and growth among students.
The Student Life Fair Fosters Connection and Growth
Pilar Murguia is the backbone of our student life experience. When asked about her role here at JCU, she says:
"My role at JCU is to create opportunities and experiences aimed at establishing and maintaining an environment that supports learning, encourages a strong sense of community, and promotes student development through active engagement in university life. I directly supervise the areas of Athletics, Clubs and Organizations, Performing Arts, Student Activities and Trips, Student Events, and Student Leadership Programs. Under my leadership, new programs and divisional areas have been created in order to respond to students' needs." Pilar and her team have helped JCU's clubs and organizations grow from 5 to a whopping 28!
JCU's Student Life Fair presents the perfect opportunity for students to connect with others while pursuing personal growth. Pilar explains: "The Student Life Fair is the first major event of the semester, so it's the first social opportunity for all new and returning students to get to know each other. It's where new students get to know all our clubs and organizations and can join as many clubs as they like." The clubs at our university in Italy allow students to unwind after classes while making meaningful connections with one another, discovering new interests, and learning new skills.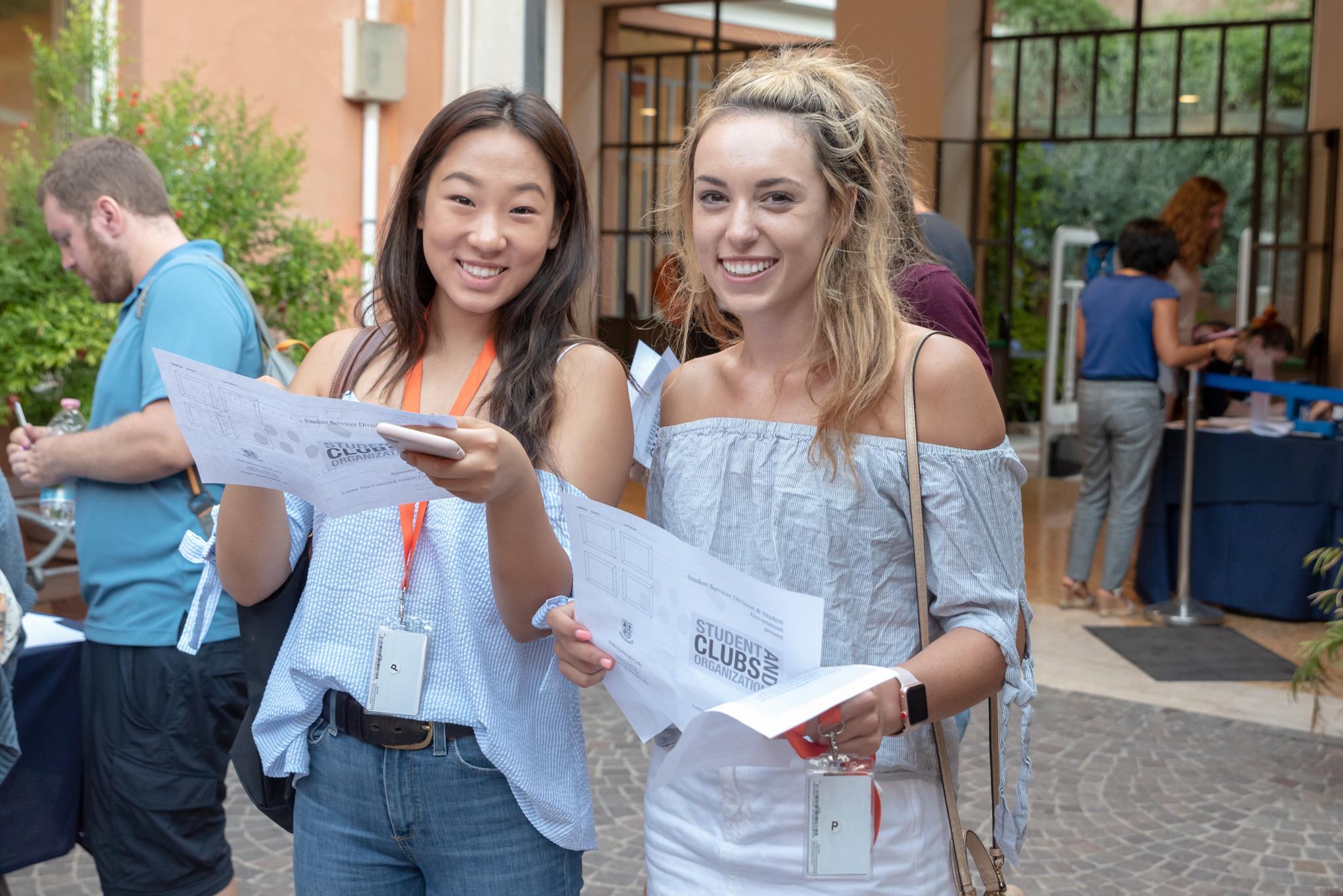 Students at our university in Italy get to explore clubs and organizations at our student life fair
What to Expect at the Student Life Fair
At JCU Student Life Fairs, new and returning students come together to meet the leaders of our 20+ clubs and organizations. Students are able to join the groups that interest them most, and they can also join mailing lists to stay up to date on upcoming projects and events. Pilar tells us a little bit about the Student Life Fair experience: "Typically, students go around the Lemon Tree Courtyard and speak with every club. Some clubs plan enticing activities and games or personalize their booths to draw attention at the Fair. We play music, everyone gets to meet new people, it's like a big, colorful JCU celebration."
This semester, the Student Life Fair had 300 attendees, which is an all-time record for the Spring semester fair. The vast majority of students were undergraduate students, while over 50 were study abroad students, which is significantly higher than previous years. In total, 23 clubs received 1130 sign-ups at the Student Life Fair. On average, each student signed up to 3 to 4 clubs.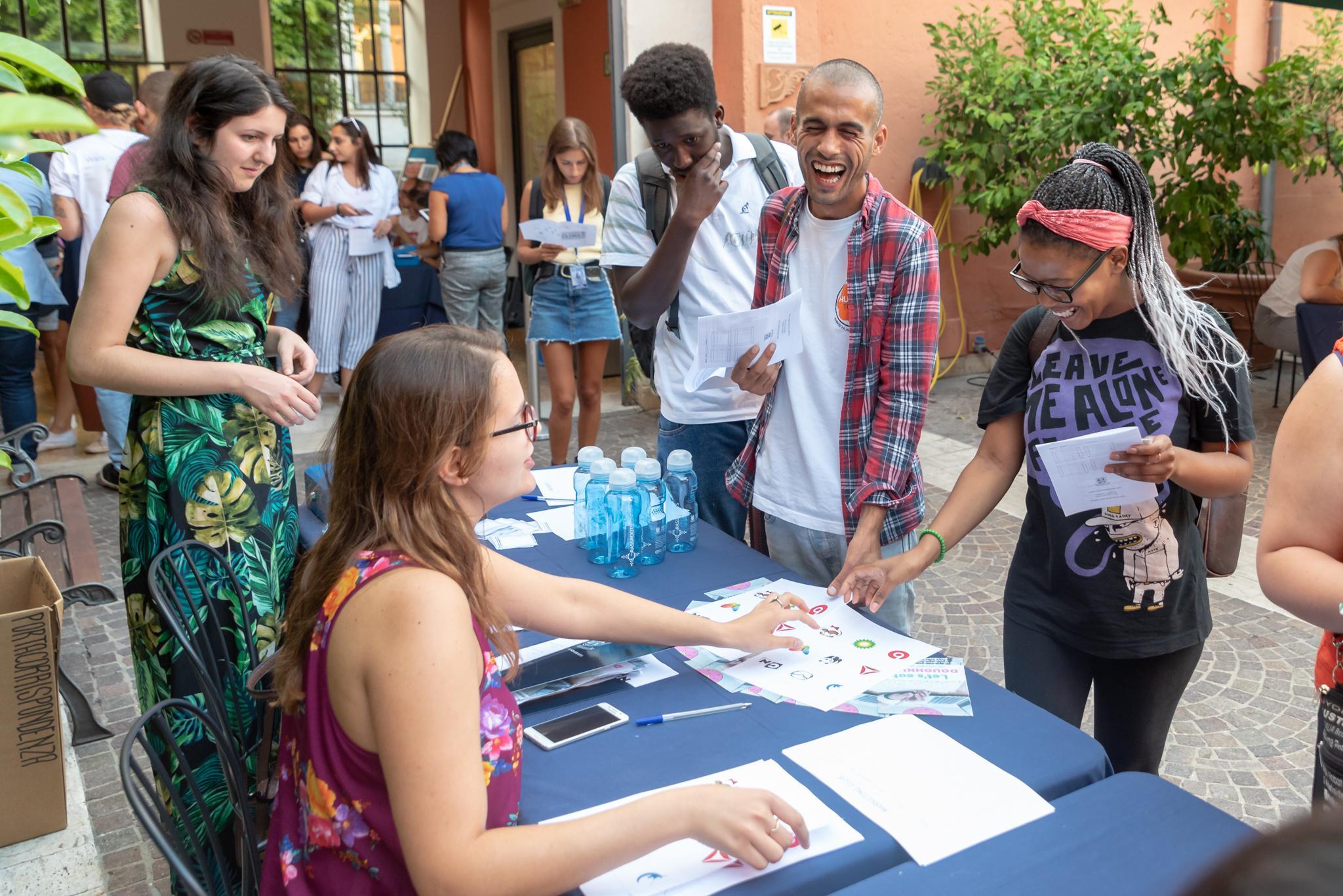 Club and organization leaders at our university in Italy seek to recruit new members at our university in Italy
How to Make the Most of Your First Student Life Fair
International students in Italy studying at JCU might wonder how to make the most of the student life experience. Pilar provides some great advice for new JCU students seeking to get involved at the Student Life Fair. She says: "Listen and ask questions! Most importantly, visit every booth, even those of clubs you may think you are not interested in. They are the ones who may surprise you the most! College is a great time to get out of your comfort zone, it's the fastest way to learn and discover more about ourselves."
Many fun, rewarding, and educational activities await new JCU students. Be sure to use these opportunities to make new friends, learn, and discover yourself.
Are you considering American colleges in Europe?
Contact us to learn more about John Cabot University.