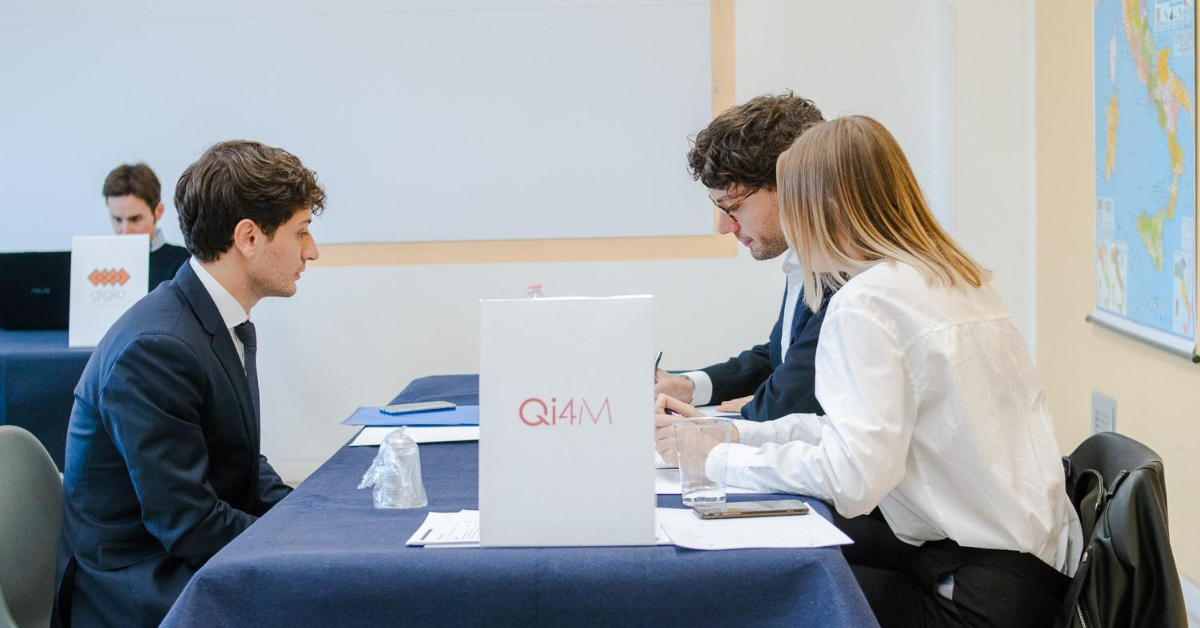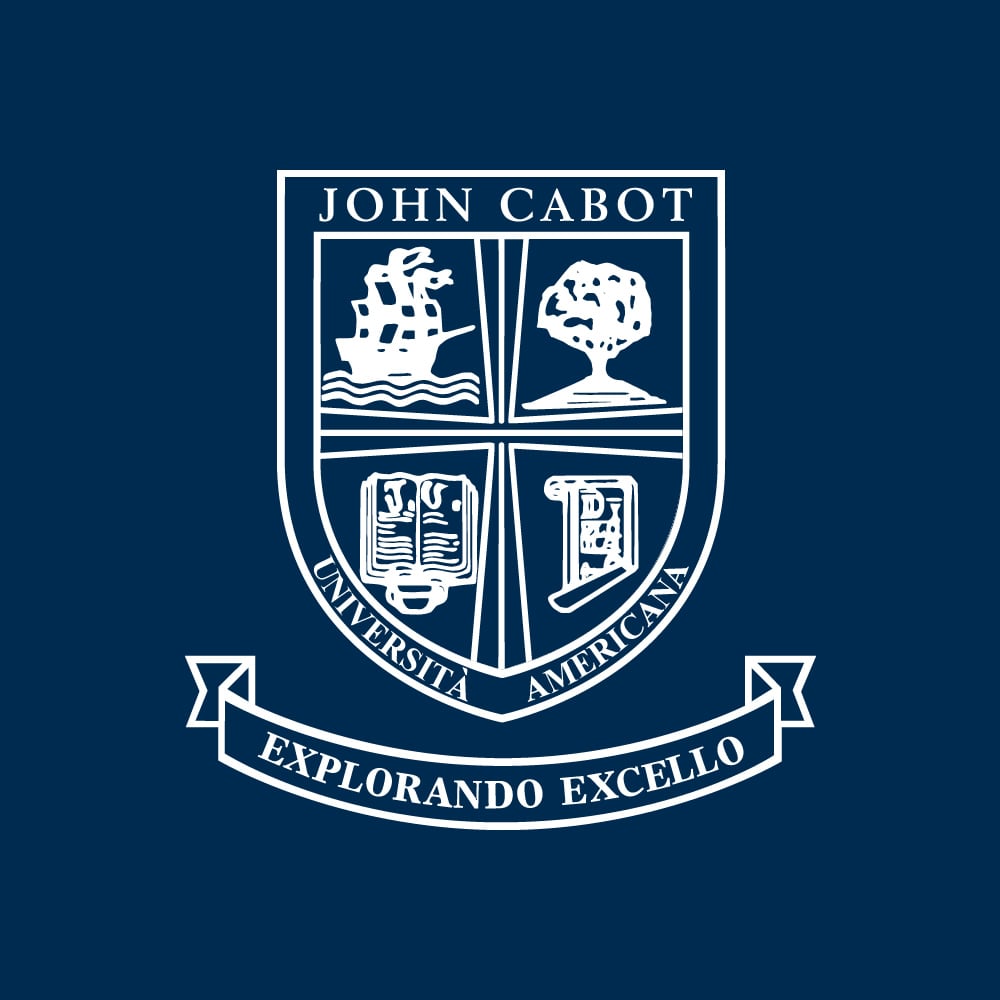 On Friday, September 23, John Cabot University held its first Career Fair of the Fall 2022 season! The Career Fair served as an opportunity for students and alumni to begin investigating their future careers, practice their interviewing skills, and gain valuable work experience.
Here at JCU, these events are invaluable stepping stones for students looking to advance their professional pathways or discover new opportunities altogether. Our career fairs go beyond company presentations; students have the chance to interact with representatives directly and have interviews to learn more about available internships or positions.
If you're interested in learning more about career fairs at JCU, here's a quick overview of our September Career Fair and what to expect from our upcoming session in November!
Connect With Employers Directly
Our recent Career Fair held on September 23, 2022, was a chance for JCU students to meet with employers from major companies across Europe and the world, such as Abercrombie & Fitch, BIP Consulting, and CRM Partners. For the companies that attended, the Career Fair was an opportunity to scout new talents on the JCU campus and find individuals that are able to represent the future of their company for their clients. In turn, JCU students were able to set up interviews with specific employers and secure internship placements in person. During the event, we had over 70 interviews conducted for 27 available positions.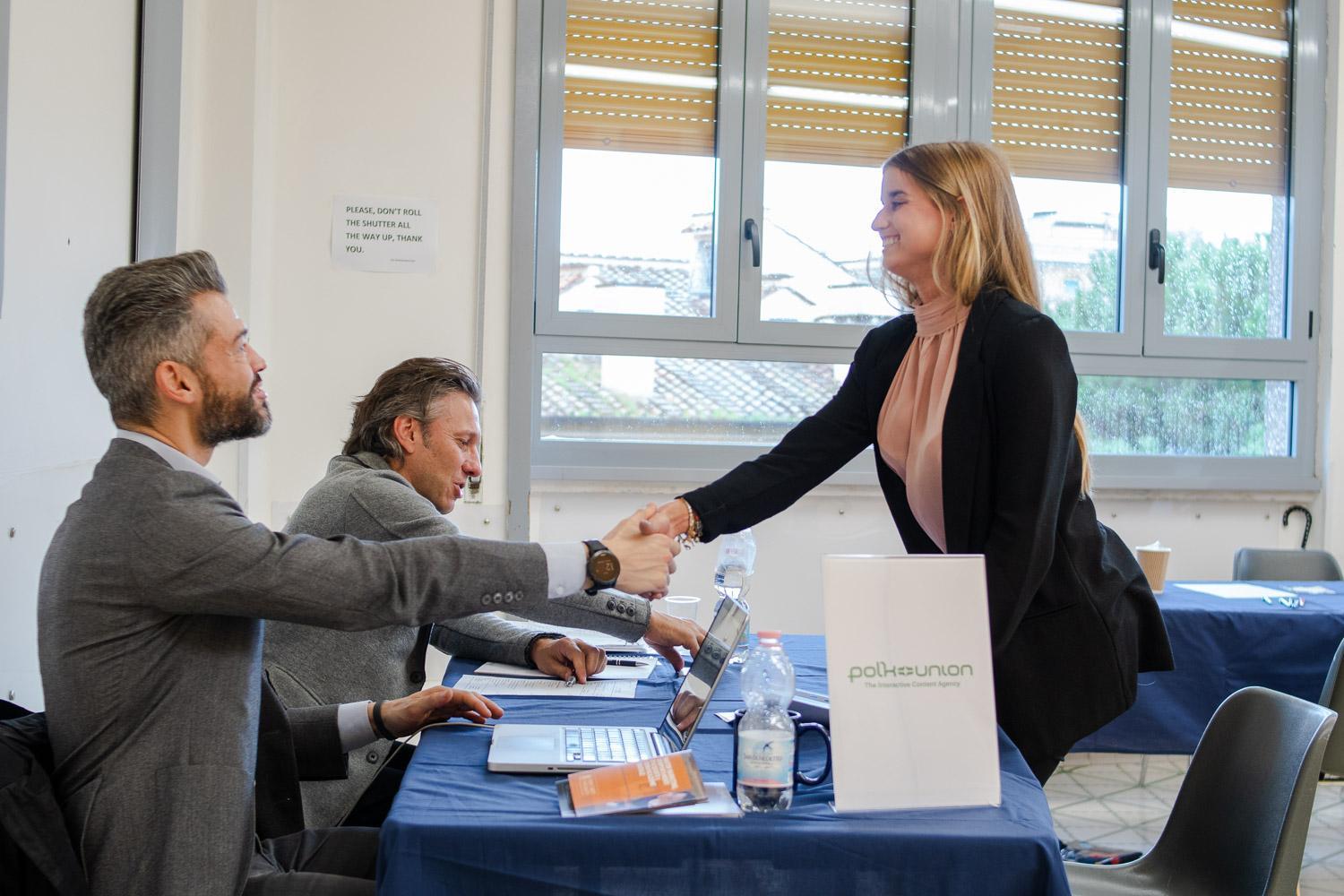 JCU students had the chance to interview with company representatives
Gain Valuable Advice
While the Career Fair is a way for students to secure real-world opportunities, it's also a valuable learning experience for all attendees. The format of the Career Fairs is extremely flexible and dynamic; students were able to engage with company representatives and discuss everything that is important to them as they plan for their future after JCU. The representatives are there to act as both interviewers and mentors. Students can talk about the experiences they have had at our university in Italy and learn where those experiences can best be applied.
At the same time, it is a unique opportunity for candidates to have several interviews in one day in a safe and supportive environment on campus. Students were able to practice their interviewing and networking skills as they prepared to take on real-world opportunities post-graduation.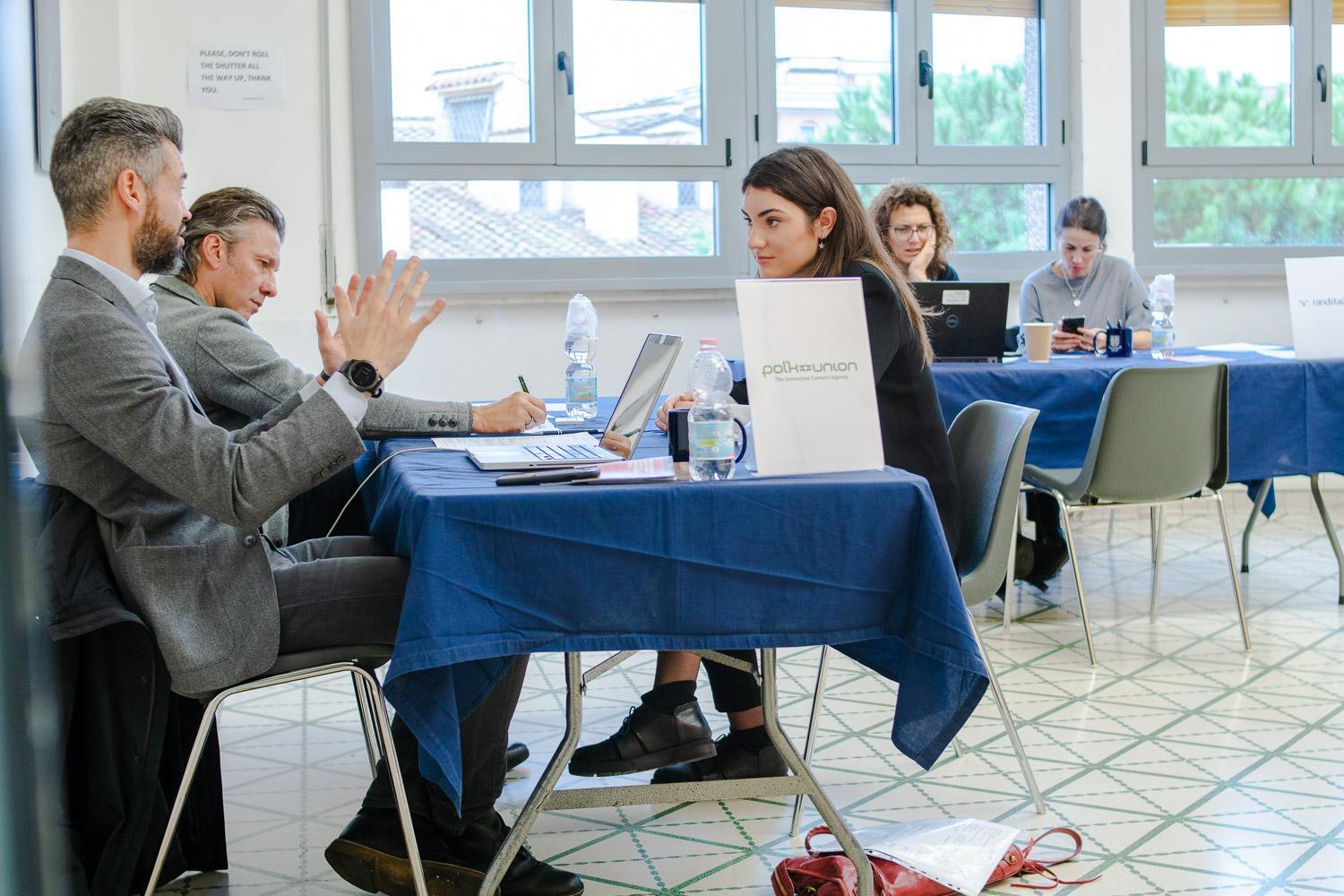 Employers can offer valuable guidance to students at our Career Fair
Get Ready for Our Next Career Fair
If you missed our September Career Fair, not to worry! Our next Career Fair is coming up on November 11, 2022. Some of the companies attending our next event include Deloitte, L'Oreal, Opinno, Orienta, KPMG, Eataly, DayBreakHotels, and many more.
In order to participate, you must be a student or graduate of JCU, have a minimum 2.5 GPA and Sophomore standing, and have a valid permit to stay. If you would like to be part of the next Career Fair on November 11 and start building a successful future, you can sign up while there are still spots open by visiting our website.
Are you interested in the chance to study abroad in Italy?
Contact John Cabot University to get started!