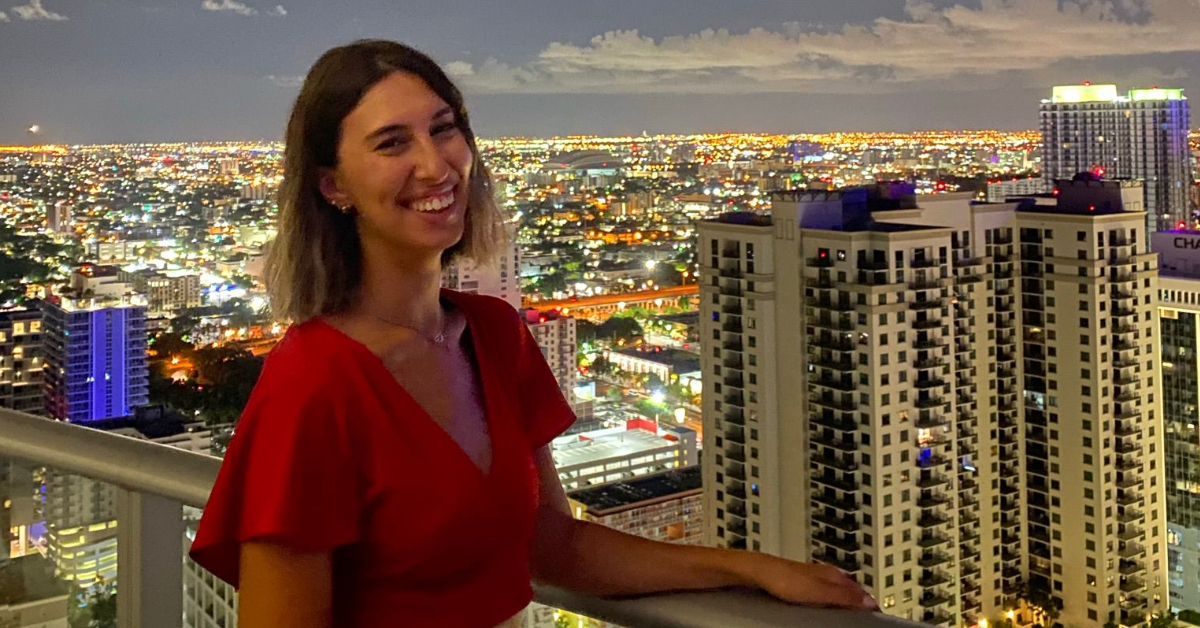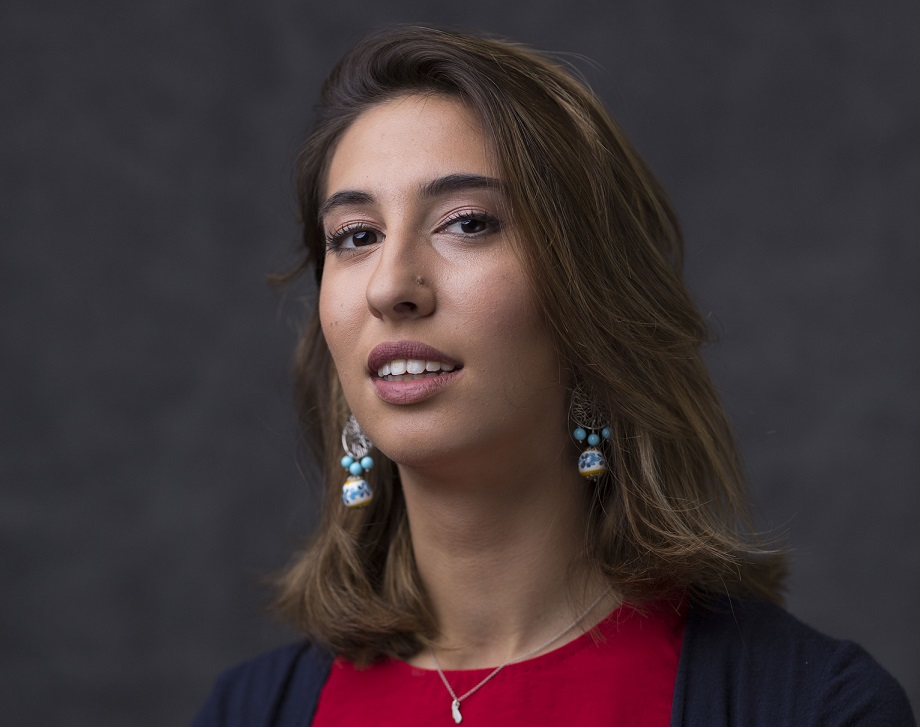 The reason that prompted me to select Miami as the first choice for the Exchange program was only one: the fact that I could transfer my credits from Miami back to JCU, and frankly also because it would have been summer over at the time. I considered Miami an undoubtedly interesting city and I was curious to see other American cities, but in the beginning, I was not particularly attracted to them. During my experience, I changed my mind, so much so that I must admit, I would have preferred to stay in Miami for another semester.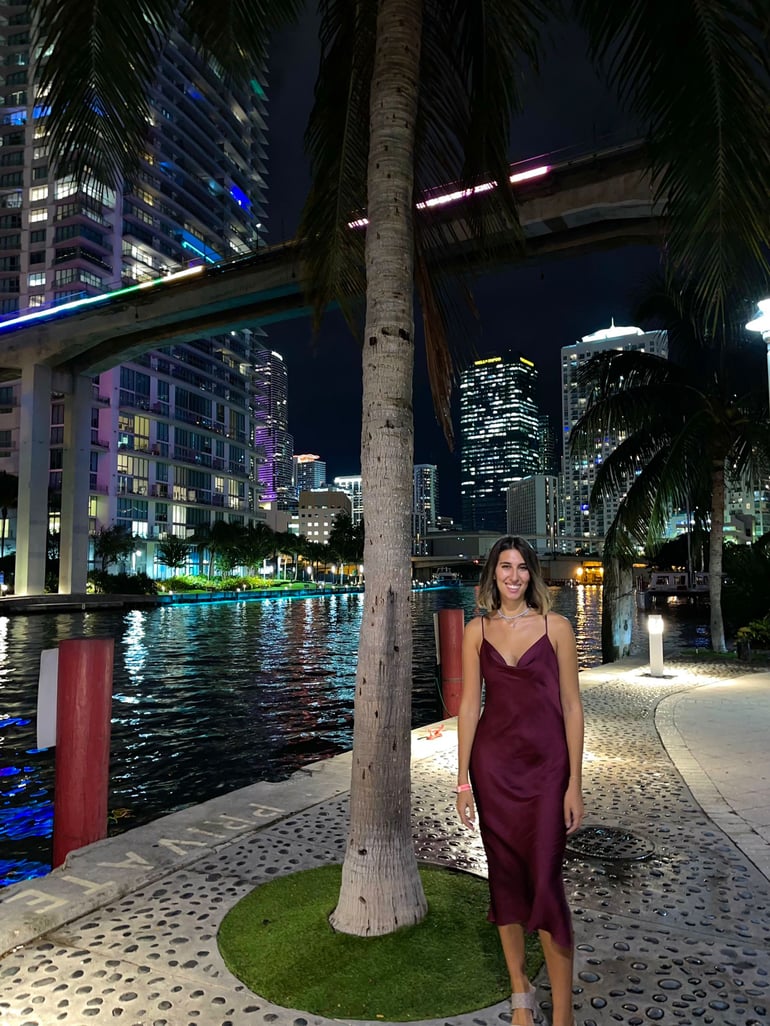 Letizia enjoying her study abroad semester in Miami
My arrival at the University of Miami turned out to be very different from what I expected. First of all, I was surprised by the heterogeneity of the people who live in the city, where both English and Spanish are spoken, but above all by the river and flourishing landscape of Miami. The University of Miami campus appeared to me like an oasis, full of palm trees that rise on long green lawns and are inhabited by curious little animals.
The university was a real discovery: the students have the opportunity to be involved in many activities outside the classroom, useful both to give life to their passions and to develop valued skills in the world of work. I was surprised by the approach of the professors, who rather than impose themselves as superior figures, place themselves on the same level as the students and aim to get to know them and help them understand the topics covered by actively involving them during the lesson.
Miami is a huge city and has several downsides, such as transportation (there are two subway lines that cover a very small part of the city, so easier to get around by uber, despite being quite expensive), also living in Miami is not cheap and some areas are dangerous in the evening. However, I have gotten to know the city better in recent months and I have found several things that I particularly like about it. My favorite neighborhoods are the Design District (with several museums and private galleries), Coconut Groove (where you can see a breathtaking sunset and there are lots of nice restaurants), Key Biscayne (with beautiful beaches), and Miami Beach (where you can play beach volleyball and enjoy a drink in a bar with your friends).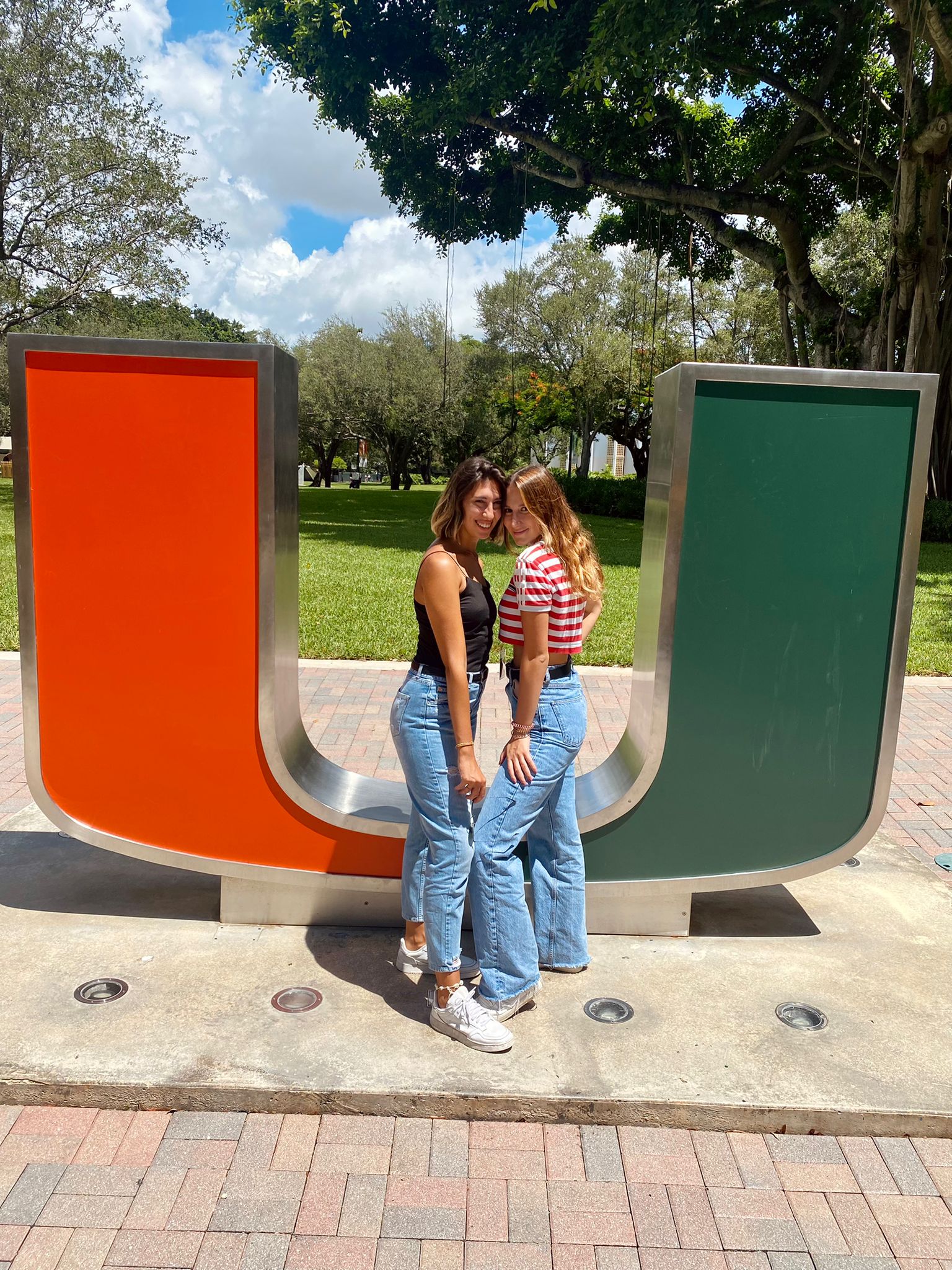 Enjoying the sun at the University of Miami

A downside is that getting a visa for the United States is not a very simple thing to obtain, so during my time in Miami I took the time to visit cities and places that I had never seen before.
In particular, I have been to Orlando, New York, and the Dominican Republic, while other international students visited Chicago, Key West, Los Angeles, Mexico, Costa Rica, and many other American territories and cities. The cost of the tickets usually is not very expensive and Miami is located in a great position for visiting both Latin America and the rest of the United States.
The four months that I lived in Miami are enclosed in a time bracket far from any experience and period of my life. I learned a lot about myself and my way of relating to others, and I learned a different language, Spanish. I have learned to be even more independent and bold, both in the university field and in my everyday life. One thing that will remain in my heart forever is the people I met. Thanks to all the people I met in Miami (and they are really a lot), this experience was unique and uplifting. Miami has inspired me for my future and for what I aspire to achieve and I will always be grateful to those who allowed me to undertake this experience, including John Cabot University.
Want to get involved in the direct exchange program?
Take the leap like Letizia and see what John Cabot has to offer you!