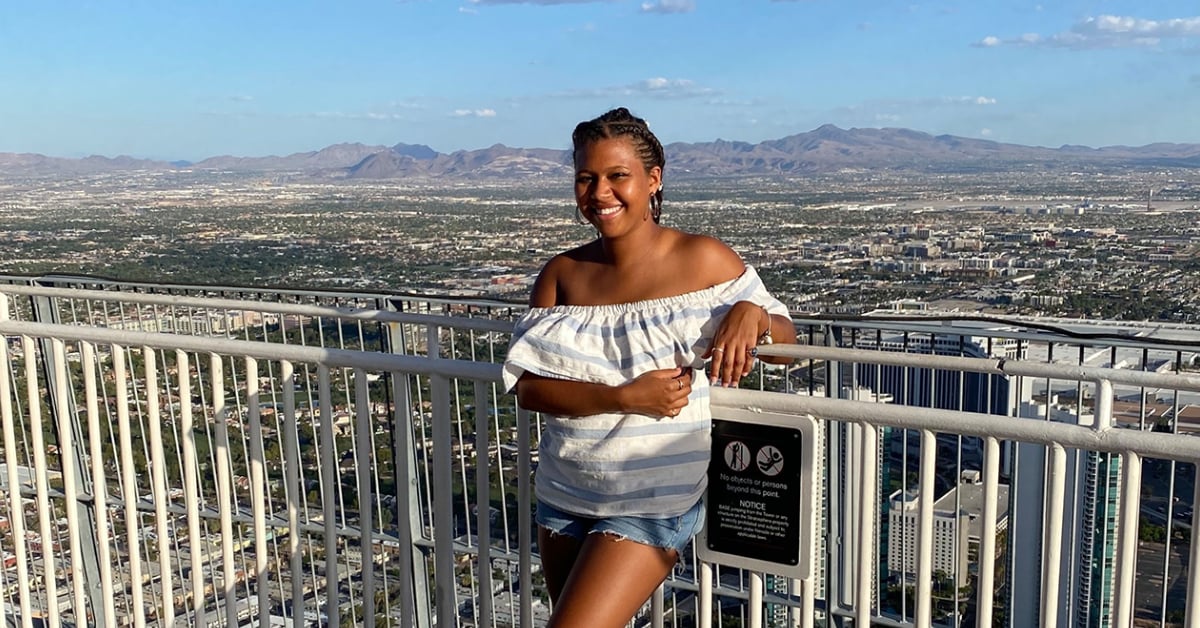 From the moment I was old enough to listen, I dreamed of visiting all the places and having all the adventures that my family told me about. The idea of traveling and experiencing new cultures was a glowing objective before I knew what "culture" even meant, and the tales my mother spun before my eyes about London or Jamaica, or the anecdotes my father delivered about a youth spent trodding around Europe made an impression upon me that lasts today, and has spurred me onto flight after flight. I grew up in a handful of states along the East Coast, though my family finally settled down in a city outside of Atlanta when I was just beginning middle school. And my whole childhood was lined with a dream to grow up faster and go, go, go.
My father's grandparents had a classic, silver screen love story; she came from Naples, while he hailed from some cold, Northern city, and they ran away to the United States to escape squabbling family dramas. I suppose all else is history. I became completely enamored with the thought of Rome, and I've found pencil drawings of the city (resplendent with rooftop fountains, of course) that I made at the age of seven or eight. Even at ten, I couldn't wait to sip wine in the shade of a fading Italian afternoon (my parents indulged this fantasy by allowing me to dip a pinky into their Pinot Noir) or stroll through pastel streets threaded with hanging flowers and vines. Of course, now I understand that Italy is so much more than postcards and pictures; in the end, it is really just a place, a wonderful place indeed, where people strive for the same things that people everywhere strive for. Life is normal here too, once you settle into the rhythm of things, but little moments of sunlight glowing on a piazza or birds circling the Pantheon at dusk still astounds me.
My excitement to return to this country I've loved for years has not diminished, and I am still so thankful that the opportunity arose for me to attend John Cabot. On a school trip to Italy at fifteen, I decided that I would be returning one day for something, though I had absolutely no idea how. My family's financial situation frowned doubtfully at the concept, but they yearned for it along with me.
Without the Global Explorer Scholarship, it seems unlikely that I would have been able to move to Italy and attend John Cabot University. It was and is a blessing that I did not expect, but I can offer some advice to students who are searching for a similar opportunity. I became acquainted personally with my JCU counselor and representative, and she was the one who heard my story and nominated me for the scholarship. I would suggest that any aspiring students integrate themselves with John Cabot's community and staff (a task that is anything but arduous considering how helpful and friendly everyone is), and continue to work hard to become a good candidate.
Though I've been told there's great irony in moving five thousand miles away to study English Literature in a country that operates in a completely different language, the idea of learning the particulars of a craft in which I seek to excel, in one of the most historical and beautiful cities on earth, seemed too enticing to decline. I love writing, this thing that pops up like a winking bloom at the hint of inspiration. One can find inspiration anywhere, of course, but often it crops up more easily when one is surrounded by the elements that make life so interesting, and the people and places of Rome certainly fill that role. Sometimes even the lighthearted mood that the city gives to me like a gift is enough to get me writing.
In the future (which once seemed a lifetime away but has begun to approach with alarming and startling speed) I plan on attending graduate school and earning a degree in Creative Writing, then pursue a career in writing (in whatever fashion presents itself). I am looking forward to waking up without a set schedule, jotting down those little pearls of insight that the world offers every day, and spending my time doing what I've invested years of effort into. There's a possibility that this dream is too optimistic or naive to be realistic, that the world laughs in the face of a living supported by a pen, a table set by the efforts of marketable thought. But I am looking forward to finding out, whatever happens, and Rome has been indispensable to the journey that I am only just beginning.
Are you interested in attending an American university in Rome?
Contact John Cabot University today!