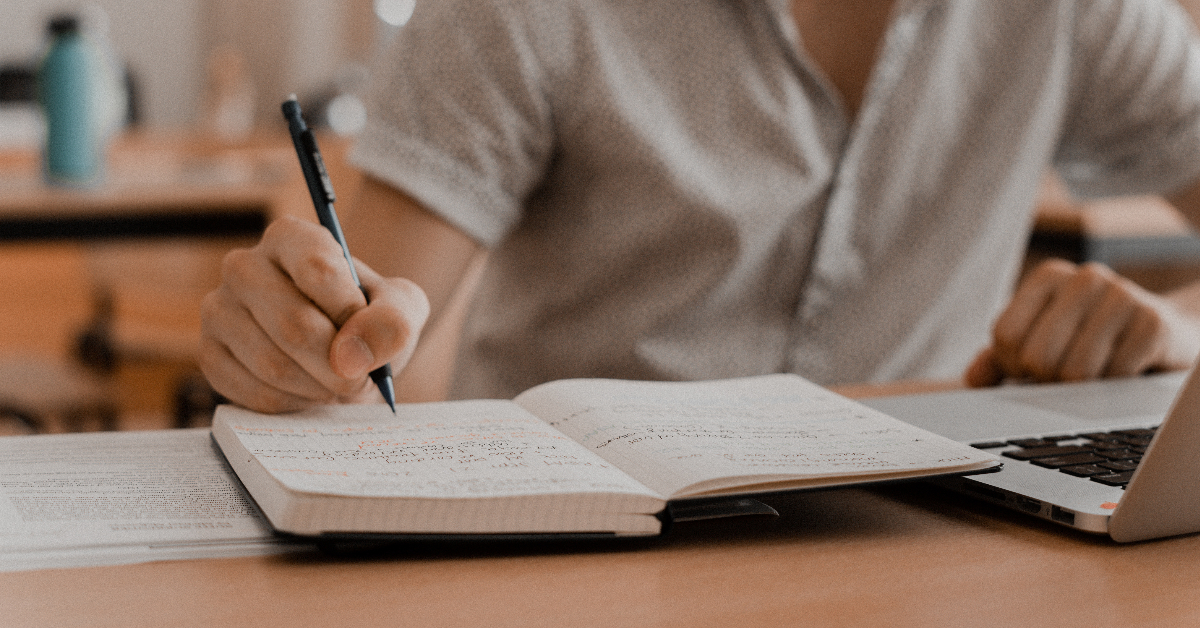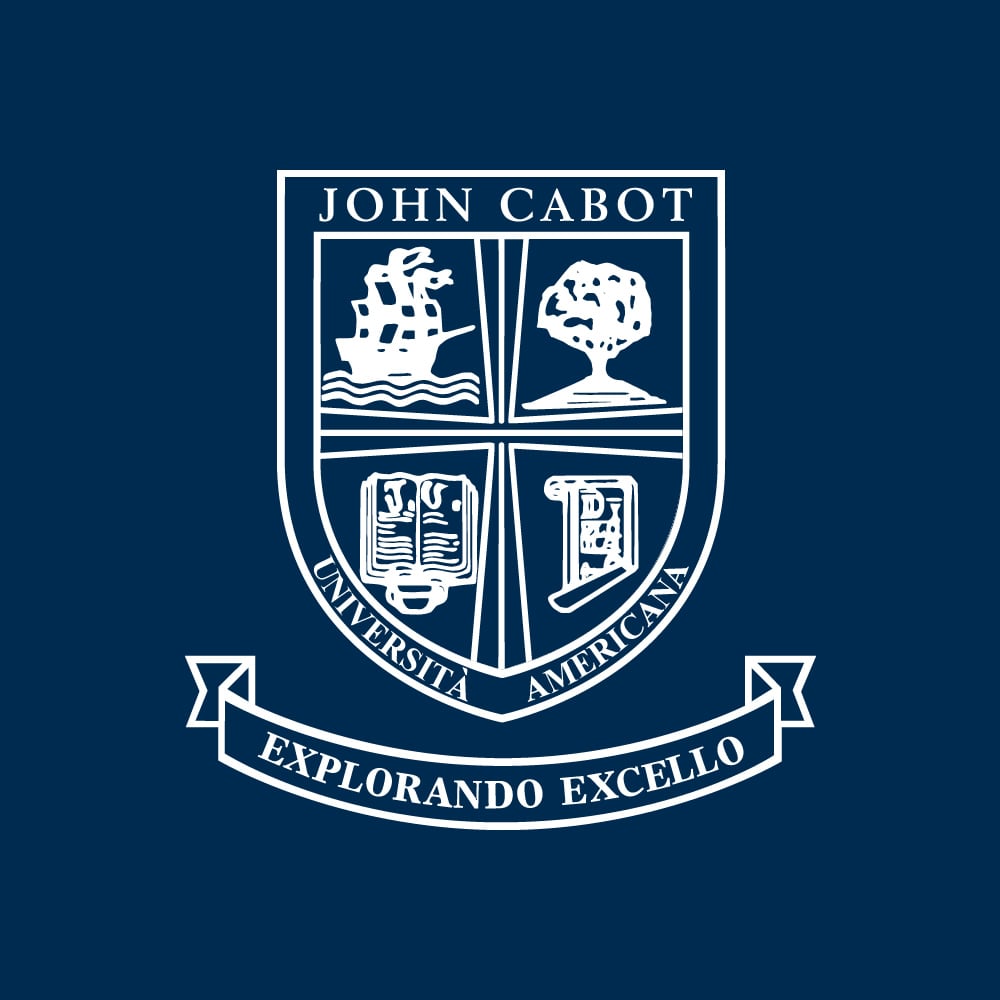 Studying English language and literature abroad can be a great opportunity to broaden your perspective and sharpen your skills. It even provides you with the unique ability to analyze the English language and literature through another culture's lens, while also exploring how that culture influences English writers over time.
By joining John Cabot University as a passionate writer, you'll be able to major and minor in English literature as well as Creative Writing, taking a variety of these courses to delve deeper into your particular interests. Most importantly, you gain access to a vibrant community of driven writers through our Institute for Creative Writing and Literary Translation.
Read on to learn more about the exciting activities taking place at our Creative Writing Institute!
Meet John Cabot University's Creative Writing Institute
JCU's Institute for Creative Writing and Literary Translation was established back in 2009 and has been providing writers with an open space to grow and thrive for over a decade. Created as a community of and for writers in Rome, the Institute brings the community together and creates opportunities for members to continue improving their craft.
As a student at our university in Rome, you have the chance to participate in the Institute's wide range of workshops—which cover key topics in fiction, poetry, creative nonfiction, and literary translation. Here, you can gain valuable insights to enhance your work and be inspired by other accomplished writers in the city. In addition to networking, these workshops and events allow you to focus on your own writing goals, empowering you to achieve them.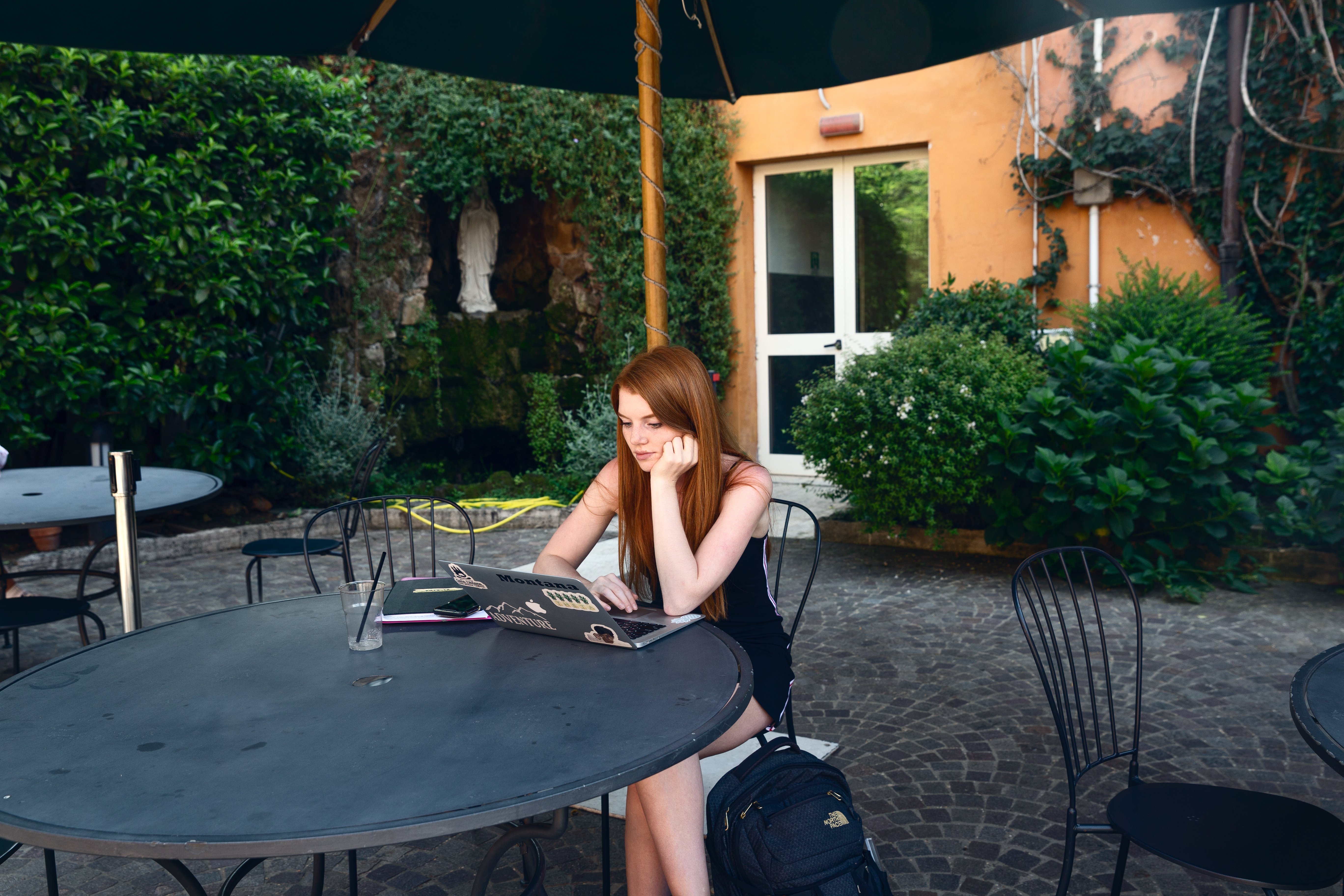 The JCU Creative Writing Institute provides you with new opportunities to help you reach your writing goals
Exciting Events and Activities Featuring Our 2022 Writer in Residence
Exciting events are taking place at our Creative Writing Institute, where we welcome prize-winning poet and Director of the Graduate Programs at Johns Hopkins, James Arthur, as our Writer in Residence this year.
Professor Arthur is the author of The Suicide's Son (Véhicule Press, 2019) and Charms Against Lightning (Copper Canyon Press, 2012), and has written poems that have appeared in The New Yorker, Poetry, The New York Review of Books, The American Poetry Review, and The New Republic, and The London Review of Books. He'll be presenting his work at two public events as well as attending JCU's Creative Writing classes as a guest.
In an interview, Professor Arthur shares his excitement at meeting the students, staff, and faculty of the Creative Writing Institute. He adds, "I'm also thrilled at the thought of spending two months living and writing in Rome. [...] Rome feeds the imagination like no other place I know." As a student at our English language university in Rome, you'll have the opportunity to experience Professor Arthur's words firsthand, igniting your imagination as you take your writing to the next level.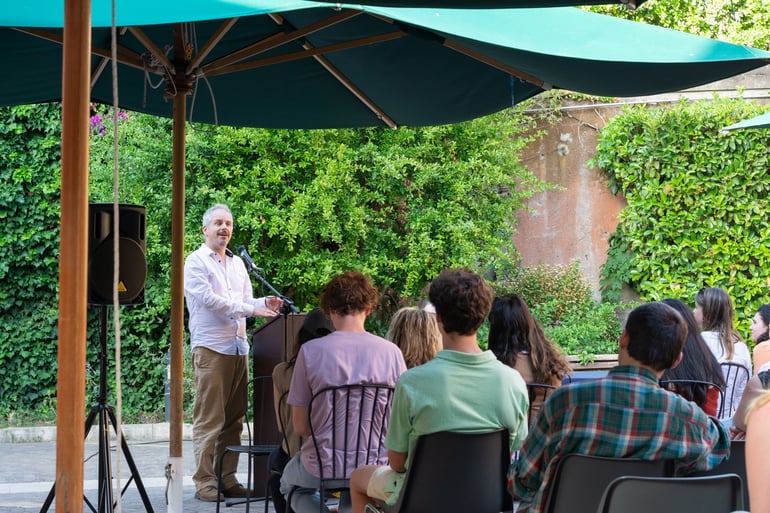 This summer, you can explore your imagination and gain inspiration from prize-winning poet, James Arthur
Key Takeaways from Studying Creative Writing at JCU
Learning creative writing can effectively improve your professional writing skills, enhancing your career prospects and equipping you with a more competitive skill set. Milena Rivolva, a JCU alumna who majored in Communications and minored in Creative Writing, attributes her professional success to her creative writing background.
"I chose creative writing because it can help in any work environment," she said. "Creative writing isn't just about being able to write flowery sentences; it's about knowing the meaning behind words, and how to interpret any piece of writing." In her view, JCU's Creative Writing professors played a key role in influencing her career development and success.
By joining JCU as a passionate writer, you can continue exploring your personal interests and boosting your professional development. Our Creative Writing Institute serves to accelerate this process and provide you with even more exciting opportunities for growth.
Are you interested in pursuing your passion for writing?
Contact JCU to learn more about future opportunities!