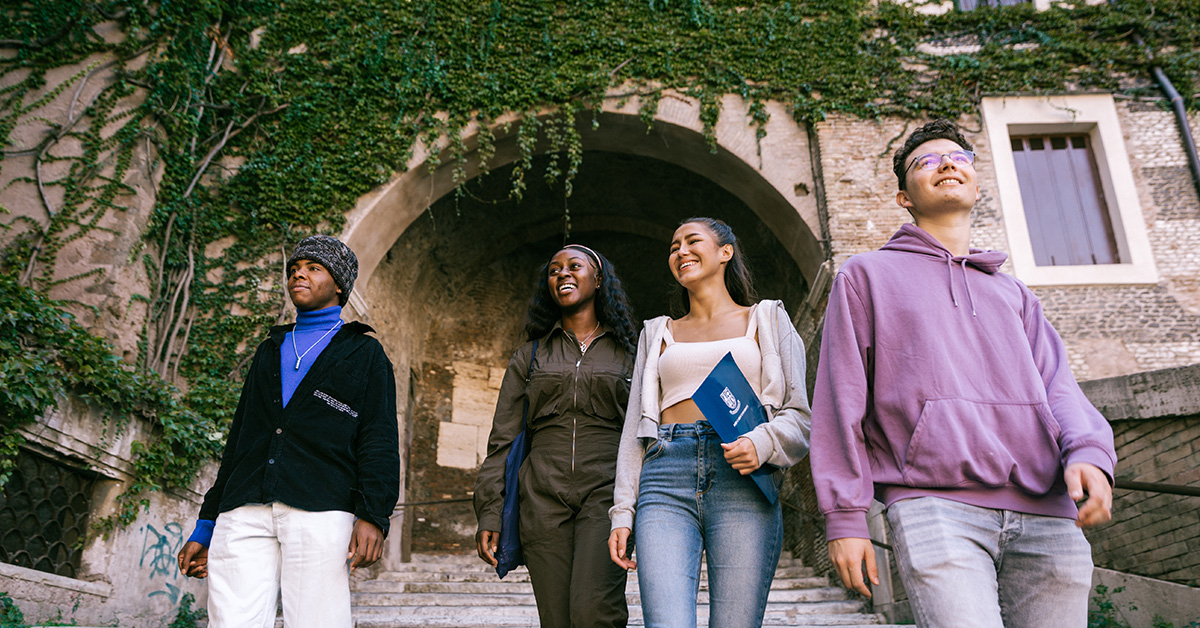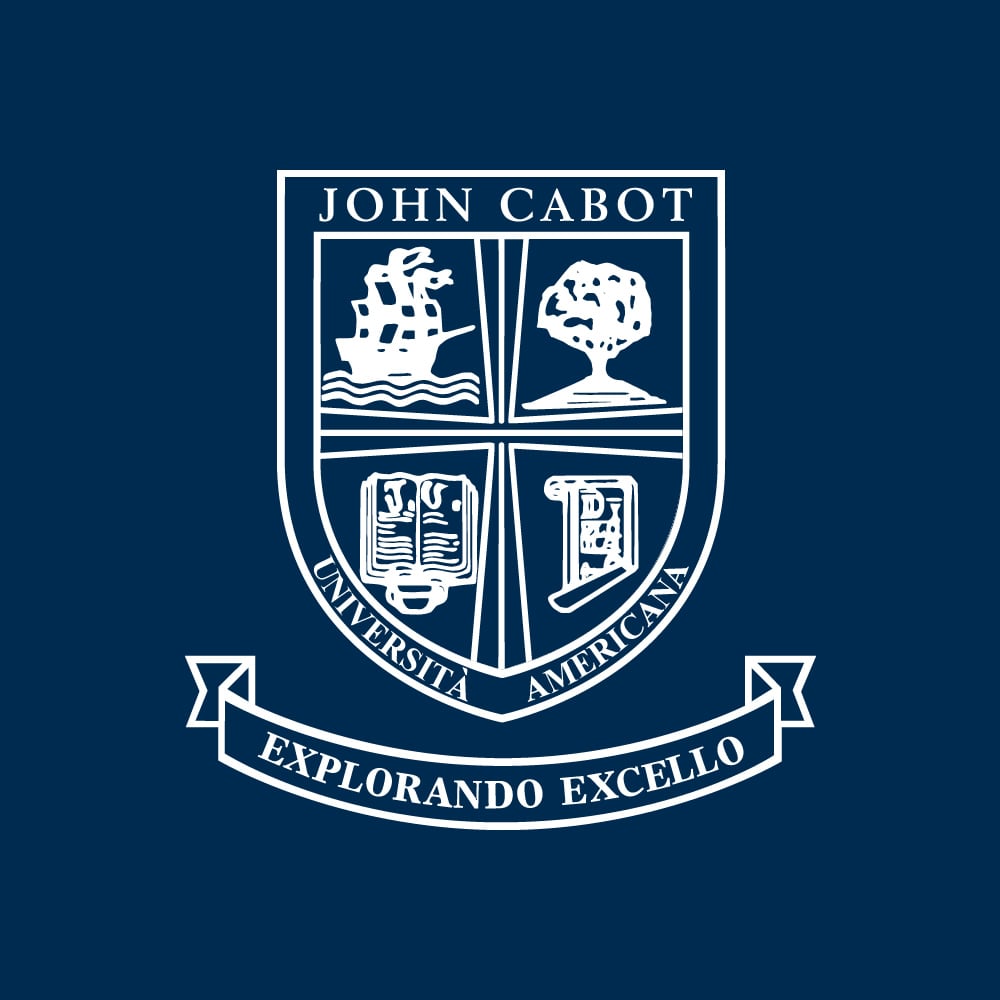 Are you sure a liberal arts education in Rome is right for you? If so, it's time to start planning your journey. While John Cabot University makes admissions, accommodations, and payment easy to navigate, we understand that education is a significant investment, albeit worthy. This is why we strive to make our programs financially accessible to students. Discover how we make education affordable with payment options, scholarships, and grants.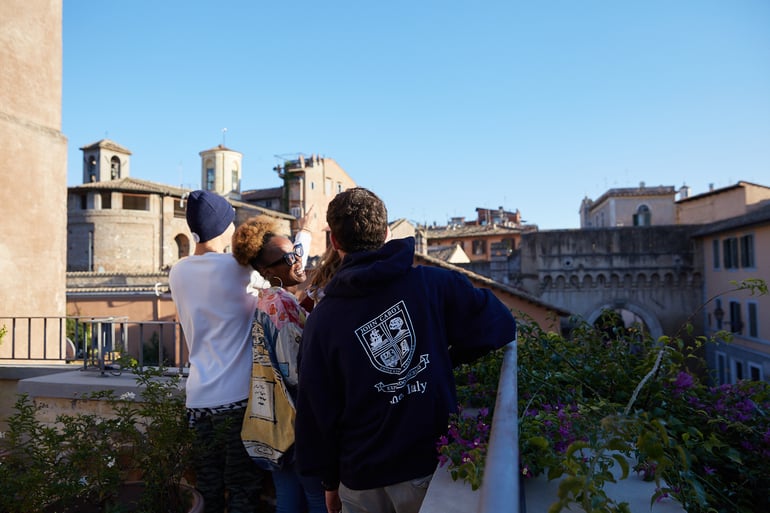 John Cabot makes tuition manageable for many students and their families
Scholarships and Grants Are Available to Most Students
Many students dismiss financial aid and scholarships assuming that scholarships are only for the academically gifted and financial aid is only for students in dire straits. At John Cabot University, about 85% of our students receive financial assistance through our scholarships, with about 4 million dollars awarded yearly.
Many of our students thought their financial situations would prevent them from getting the education they wanted due to their financial situations, but we showed them that there are options.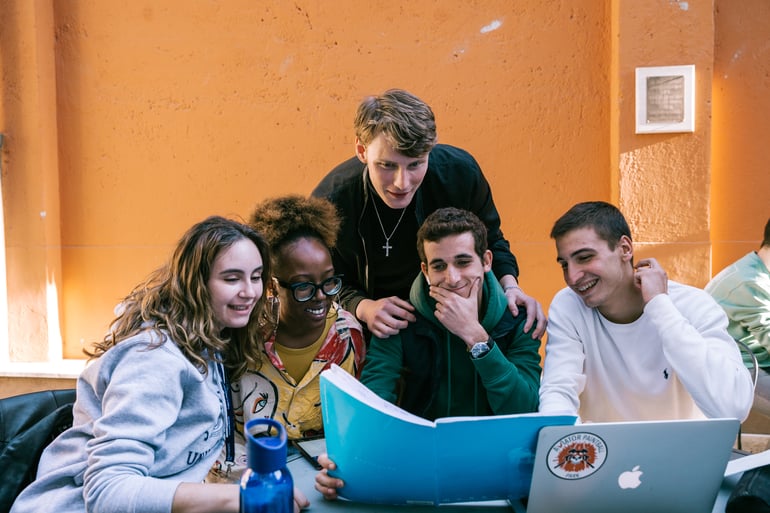 You may be eligible to receive assistance through financial aid and scholarships at JCU
Carolina Tellez from Mexico recalls: "Looking at pictures of college campuses and learning about student life at a variety of universities made me excited. I was dreaming of how my life would soon be in college. My carefree daydreaming was interrupted when I got to the part of the website about tuition and fees. As soon as I saw the prices of these institutions, I got what's called "sticker shock," or the shock of the sticker price of a university. I didn't know whether my middle-class Mexican family would be able to afford my studies. I knew I needed to look into my options for financial aid and scholarships." Carolina was relieved that she qualified for a presidential scholarship, JCU Grant Assistant, and our Class Gift Scholarship.
Carolina remembers a discussion in which she expressed her concerns to one of the student ambassadors at John Cabot, Adriana Mejia Merino. She told Carolina: "Don't rule out your dream of studying abroad just because of the cost. Everything is possible."
Benefit From Education in Europe
At our university in Rome, we provide students with the best of both worlds. As an American degree seeker, you can look forward to an education free of language barriers and delivered with an instruction style you're used to.
Though John Cabot is located at the center of the Eternal City, it is technically an American university. With that being said, there are many ways that we're like European institutions. Lower tuition costs make education at John Cabot more accessible. In addition to our scholarships, financial aid, and payment plans, there's no reason to miss out on the university experience of your dreams.
Do you want to learn more about our financial aid and scholarships?
Contact John Cabot University for more information!