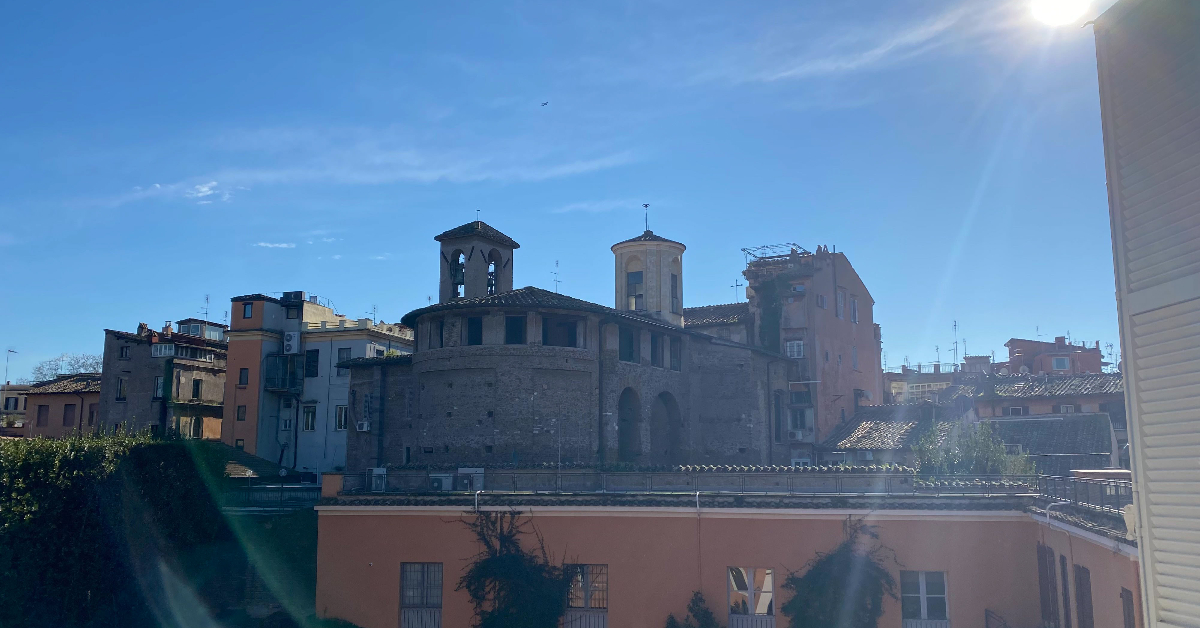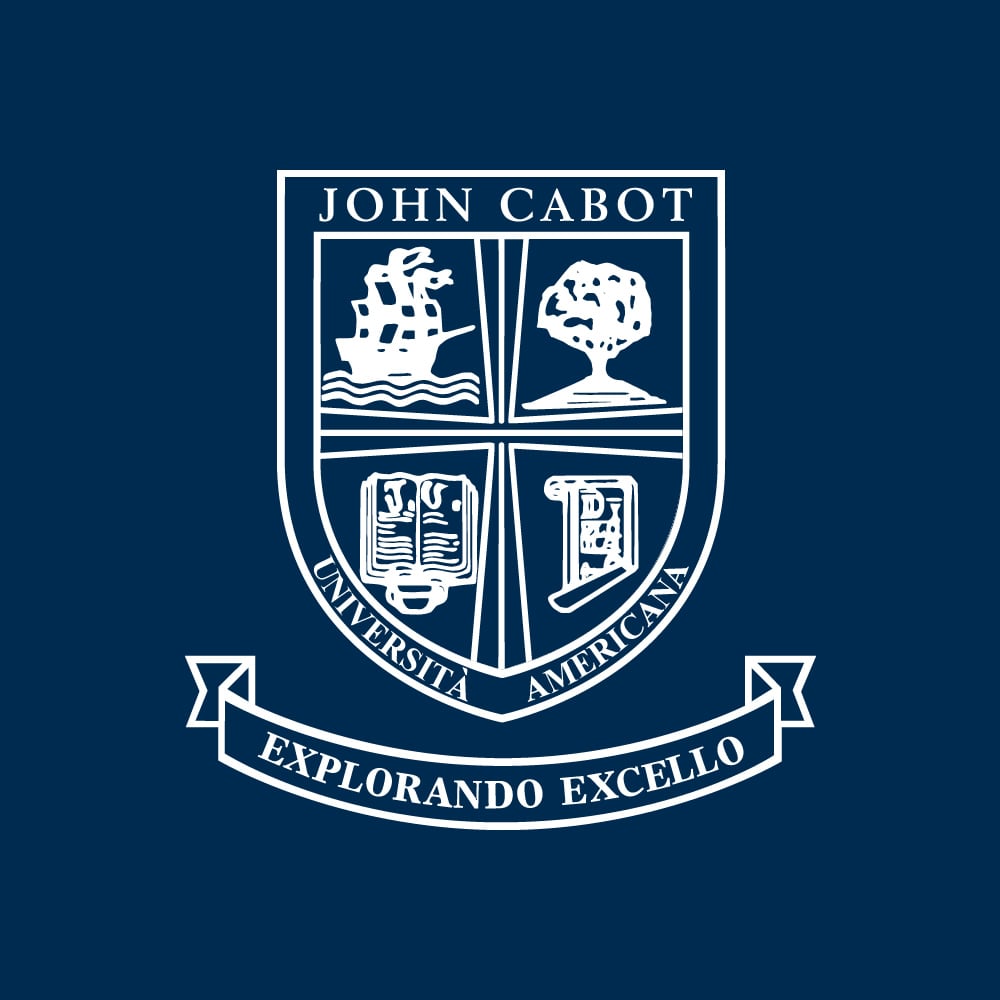 At John Cabot University, we have over 1300 students from across the globe who picked Rome to live their study abroad experience. Studying abroad in Rome doesn't only allow you to discover Italian culture but also allows you to grow as an individual.
At JCU, students will have the opportunity to be close to all the attractions that Rome has to offer while being a bus or train ride away from other popular attractions in Italy. Studying in and around the city allows you to plan exciting activities after classes and on the weekends. Below we go into detail about the JCU campuses, their location, and what they offer.
The Guarini Campus of an American University in Rome
Located 15 minutes by car or a 40-minute walk from Rome's city center, the Guarini campus is located in Via Della Lungara 233. It is home to the Aula Magna Regina auditorium, which often hosts lectures, concerts, plays, and films. You can also find the Frohring Library, one of Italy's most comprehensive English language libraries.
Students who study abroad in Rome can enjoy a tranquil and picturesque space to study when they have upcoming exams or write papers. On this campus, there are multiple study rooms, a meditation garden, and JCU administrative offices. You can also find most JCU media production facilities on the Guarini campus.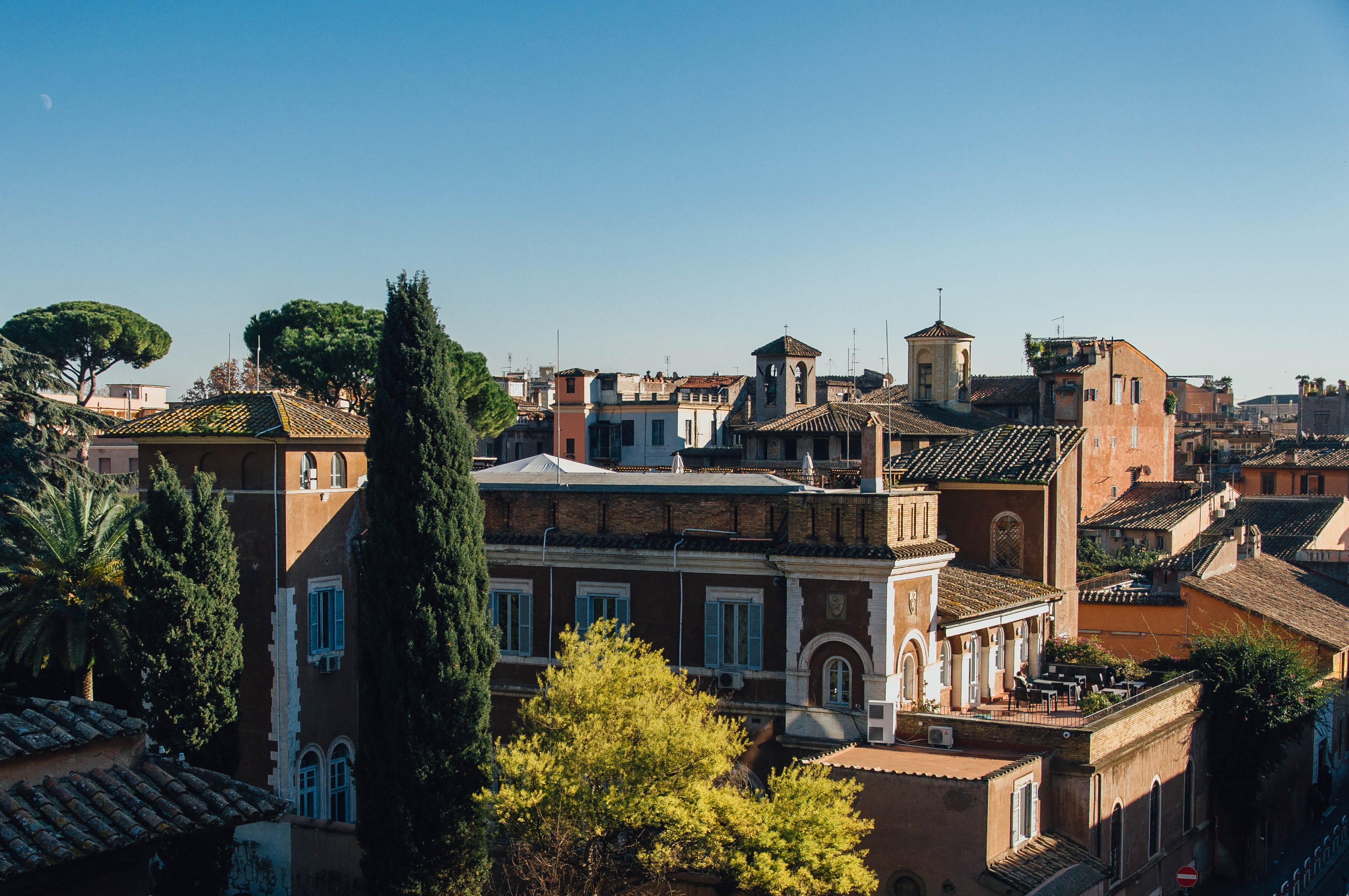 Enjoy views of the city from JCU's Guarini campus
Get a Meal Plan at Tiber Cafe on Tiber Campus
Those studying at our American university in Rome will also get to explore the Tiber Campus. Located in Lungotevere Raffaello Sanzio 12, this campus is by the banks of Rome's beautiful Tiber River, about 5-minutes from the Guarini campus or 12 minutes drive from Rome's city center. On this campus, students will access classrooms, JCU accommodation, and offices such as student services and immigration services. Not to mention, it's also home to the John Cabot University cafeteria and the Tiber Cafe. The cafeteria offers various meal plan options such as 20 meals for 195$, 30 meals for 295$, 60 meals for 595$, and 75 meals for 745$. Students can also buy refills of 15 meals for 145$. The cafe offers breakfast, lunch, and dinner daily.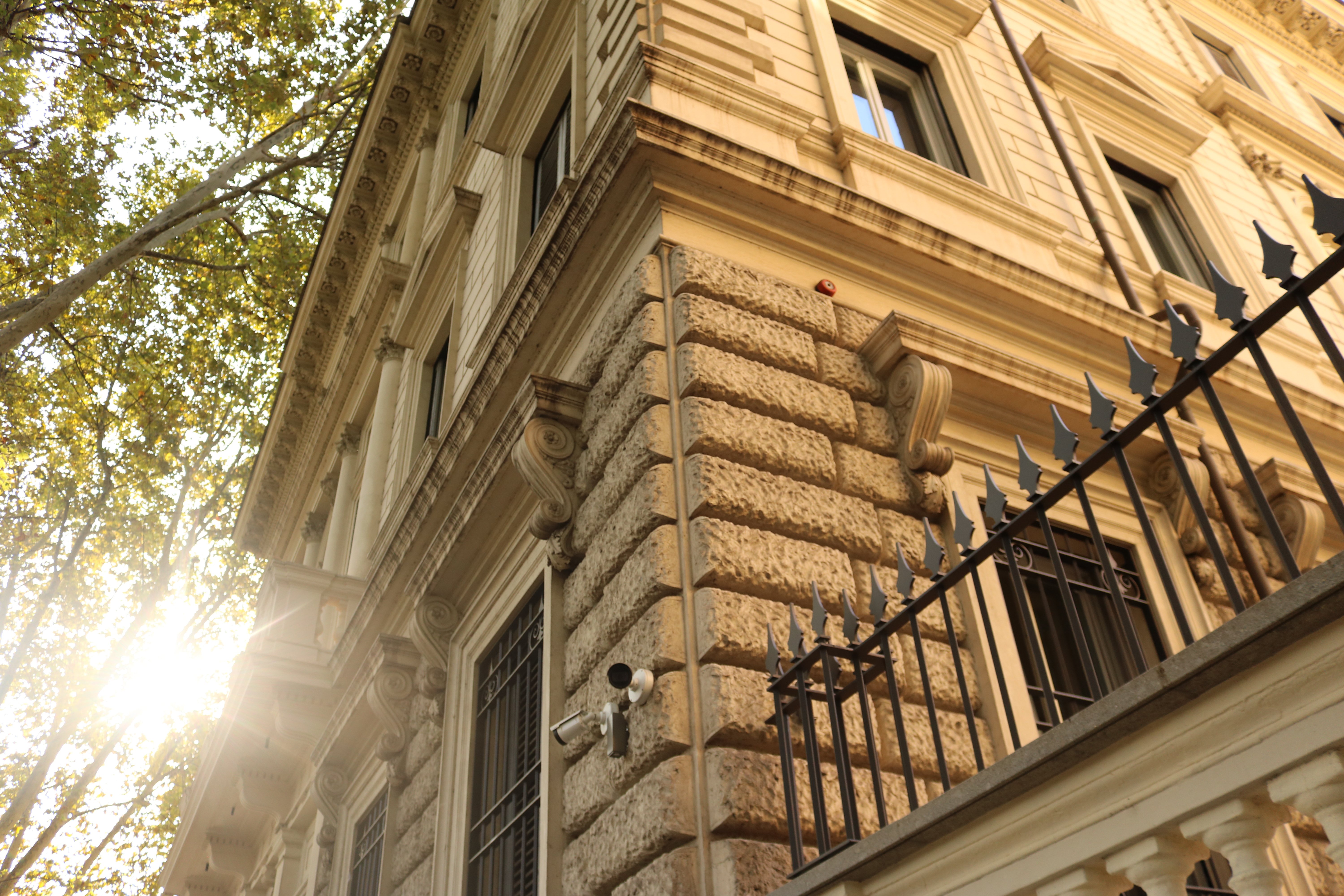 Study abroad in Rome and attend class on a beautiful campus
Caroline Critelli Guarini Campus
As the first property owned by JCU, Caroline Critelli Guarini Campus is situated in Piazza Giuseppe Gioachino Belli 11, which is located 8 minutes from central Rome. It hosts classrooms, administrative offices, and a special classroom used for physics and introductory electrical engineering courses.
This campus is named after Caroline Critelli Guarini, mother of the Hon Frank J. Guarini, the former chairman of the JCU board of trustees. On this campus, you can also find the Critelli Annex, an extension of the campus and accessible through a beautiful open-air corridor overlooking the Cardia Courtyard. Here, students can sit and enjoy the beautiful weather of Italy. The annex also hosts classes, meeting rooms, offices, the math lab, and a writing center.
Are you interested in attending colleges in Rome, Italy?
Contact John Cabot University today!