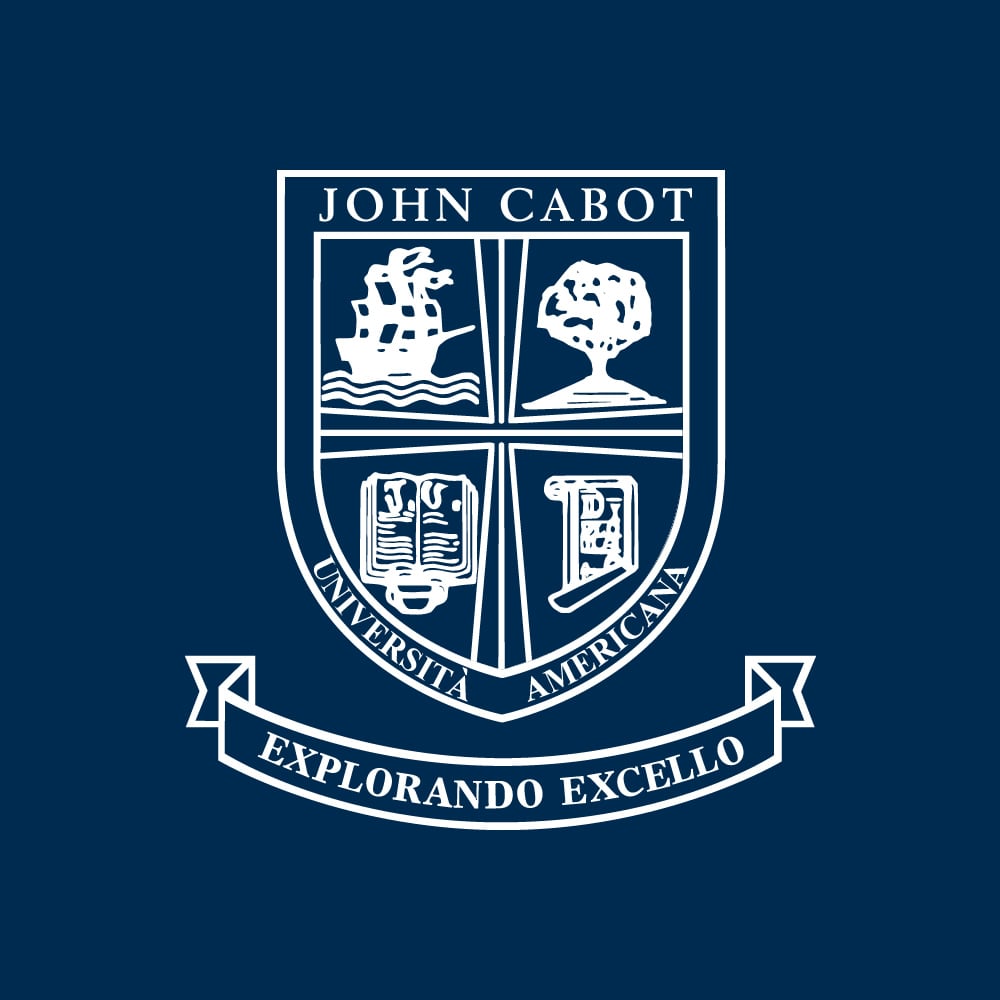 Choosing to study Art History in such a culturally and historically rich city in Europe will enhance your understanding and application of your studies. At John Cabot University, students are immersed in the beautiful city of Rome with easy access to a number of resources to enhance their coursework, including museums, monuments, and famous landmarks.
With its central location in the Trastevere district of Rome, JCU is at the heart of Roman history, creating a unique experience for Master's students from around the world. Our Art History Master's program can be completed in as little as 15 months while enjoying the luxury of living in a beautiful, culturally rich city. Discover how this program at JCU will equip you and your international peers with the tools to seek out important cultural landmarks around Rome.
Participate in First-Hand Research When You Study Art History in Rome
The Master's program in Art History at JCU emphasizes hands-on research to give students the interactive education they need to analyze works and apply their studies. When you choose to study Art History in Rome, you will be able to participate in critical research on museums, monuments, and archeological sites around the city. This first-hand interaction with the history of Rome will allow you to develop an in-depth understanding of topics that are imperative to your courses and thesis.
With a dual focus, our Art History program prioritizes the visual cultures of Rome and the Mediterranean across time - from antiquity to the present - as well as the acquisition of technical skills for primary research. Theoretical learning in conjunction with hands-on experience makes for a high-level curriculum with strong student engagement and success. If you're looking for a program that will challenge you while providing the support you need to succeed, JCU Rome is ready for you.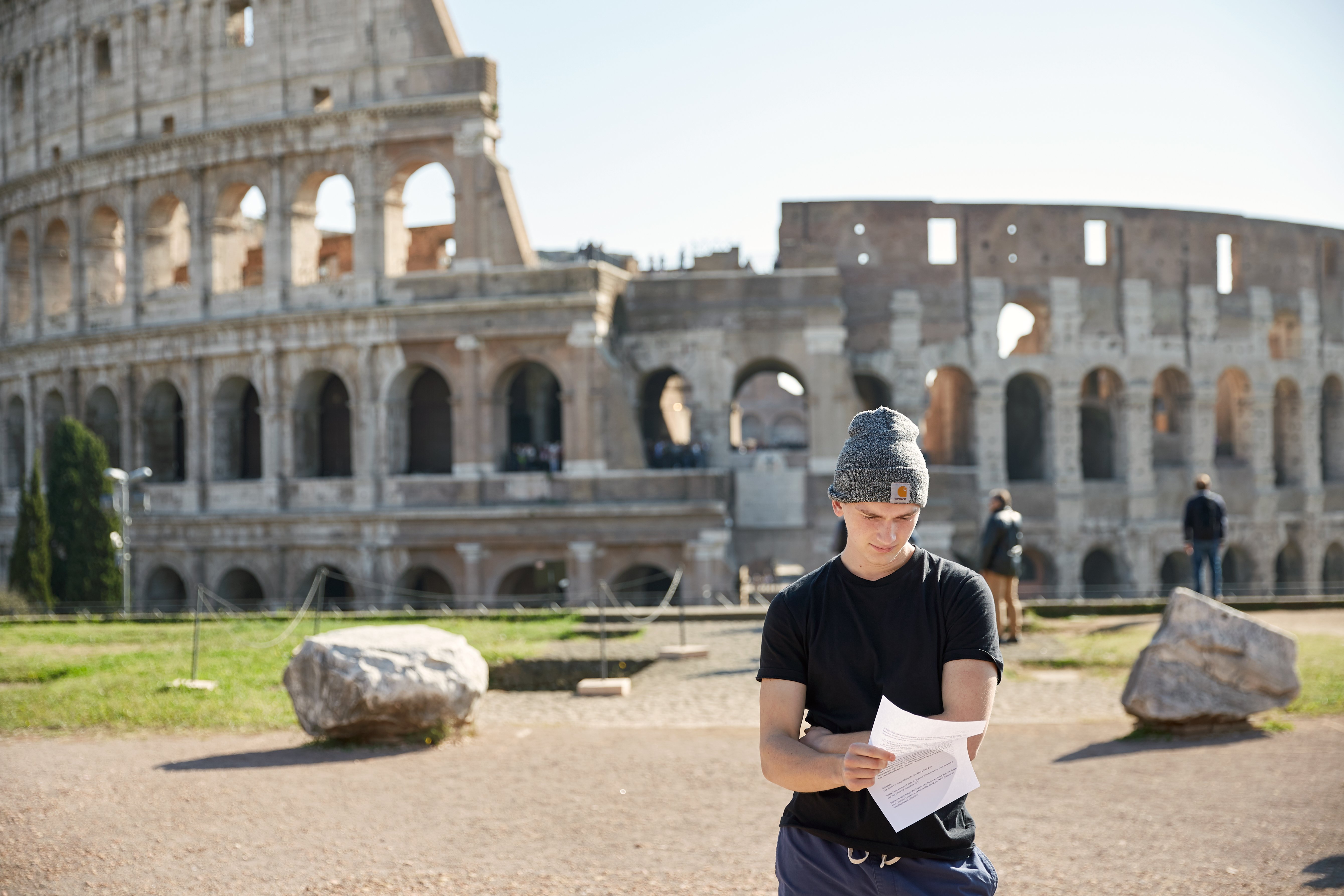 When you study Art History in Rome, you will get to explore many cultural landmarks through your research
Discover Cultural Landmarks During Student Trips
The Master's in Art History program at JCU Rome is the first graduate degree program in Art History that is based entirely in Rome and offered by a U.S. accredited university. The program starts with a Foundation Year, which consists of the Fall and Spring semesters, where students complete 24 credit hours of coursework. This is followed by the Summer Term, where students sit for their Master's exam in June and are free to dedicate the rest of their summer to coursework, thesis research, research-related travel, internships in or outside of Rome, supplementary language training, or other educational activities. Finally, a Fall Thesis Semester completes the program.
If you choose to study in Rome, not only will you have time to experience research-related travel during your summer term, but you will also have the opportunity to participate in student trips offered by JCU. Dozens of student trips are planned each semester by the university to intellectually stimulate each student. These include cultural trips to nearby landmarks and cities such as Civita di Bagnoregio, Torino, Veneto, and more.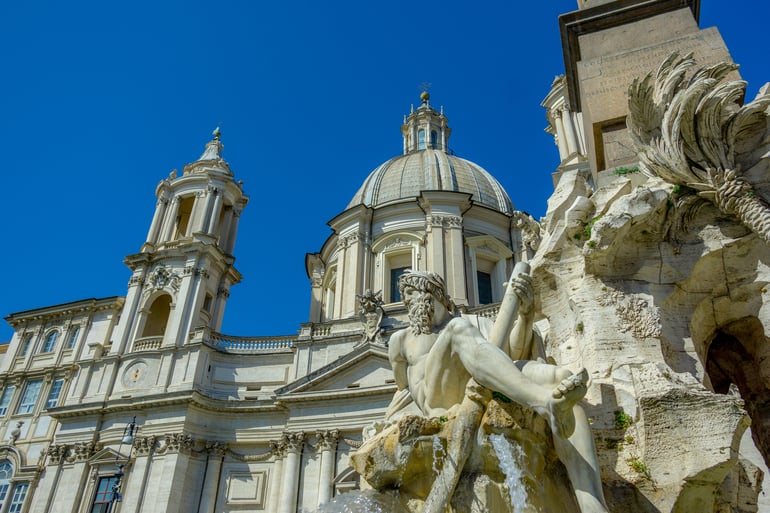 Enjoy student trips to explore more cities and witness many important cultural landmarks
Enhance Your Studies With Experienced Instructors
The faculty at JCU are deeply committed to the academic and professional development of their students. Teaching at a university in Rome, they understand the deep cultural and historical impact the city has on the Art History program. The international faculty of this department come from diverse national backgrounds and hold advanced degrees in Art History and Archaeology from leading institutions.
The fascinating specializations that each faculty member has under their belt provide a unique perspective for their classes. Using their own personal experience, research, and studies to further the education of their students is a key component of our faculty members' teaching methods. Seminars take place on campus, as well as in nearby museums, churches, monuments, archeological parks, archives, restoration labs, study collections, artists' workshops, and public installations. Choosing JCU Rome is the best way to ensure an integrative, first-hand academic experience.
Interested in earning a Master's in Art History?
Contact JCU Rome for more information!