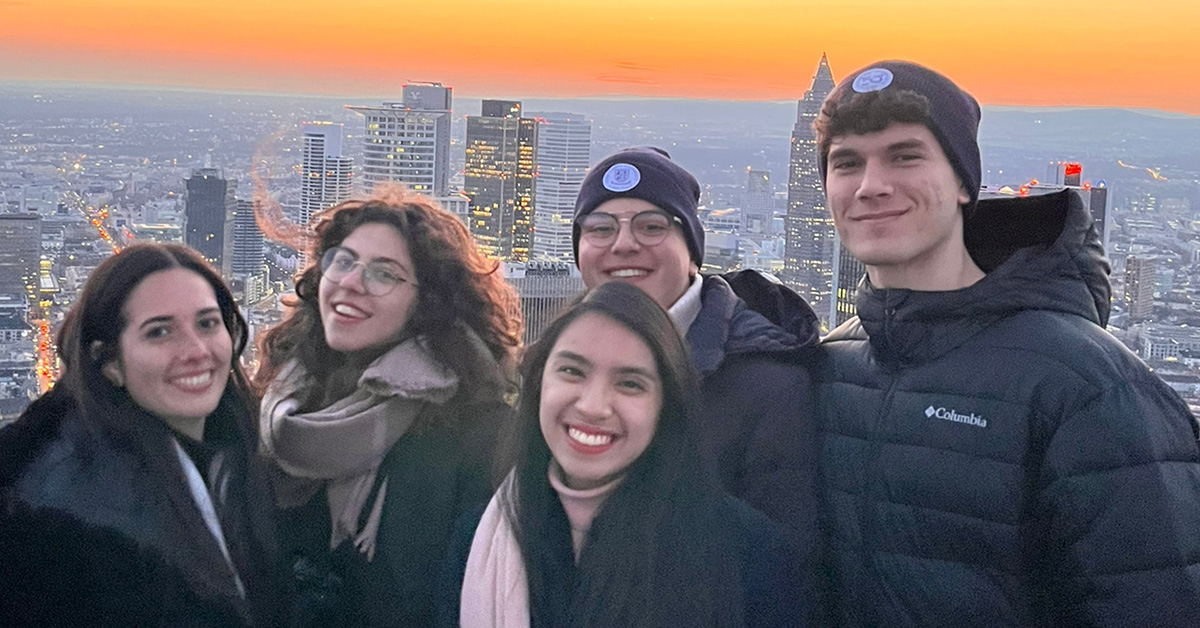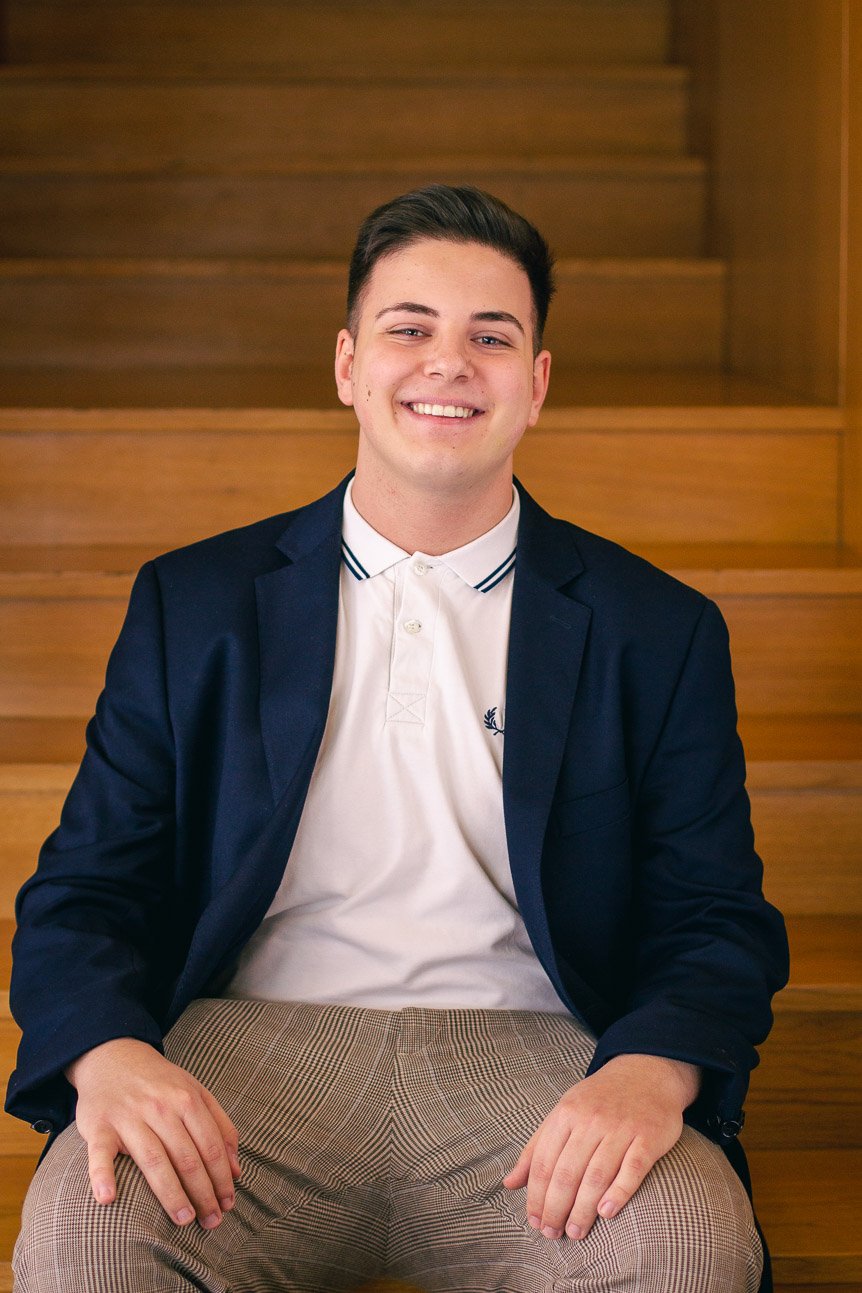 As a passionate advocate for business, marketing, entrepreneurship, and the power of networking, my journey at JCU has been nothing short of transformative. In my pursuit of personal and professional growth, I joined the JCU Business Society during my first semester here at John Cabot. At that time, I didn't know that this decision would have led me on a journey of skills and network, and friendship developments.
My experience in the JCU Business Society
After my first semester in the JCU Business Society (formerly known as Business Club) as a member, I joined the board. Starting as the Social Media Manager, I had the chance of managing our club's social media presence for a year and, most of all, this experience alone significantly enhanced my communication skills, taught me how to interact with real companies, allowed me to contribute to the club's objectives and communicate them, and, last but not least, this position involved a lot of teamwork.
One of the standout moments of my Business Society journey was our visit to Lamborghini Headquarters in Bologna after having conducted a case study. Last year, our stock market project - where we were divided in four teams and simulated stock market activities - was an endeavor that took us to Frankfurt, where we explored the financial districts, visited the Frankfurt Stock Exchange, and immersed ourselves in the world of finance. Beyond the academic and learning outcomes, these trips fortified our friendships, fostered a collaborative spirit, and took our JCU experience to the next level.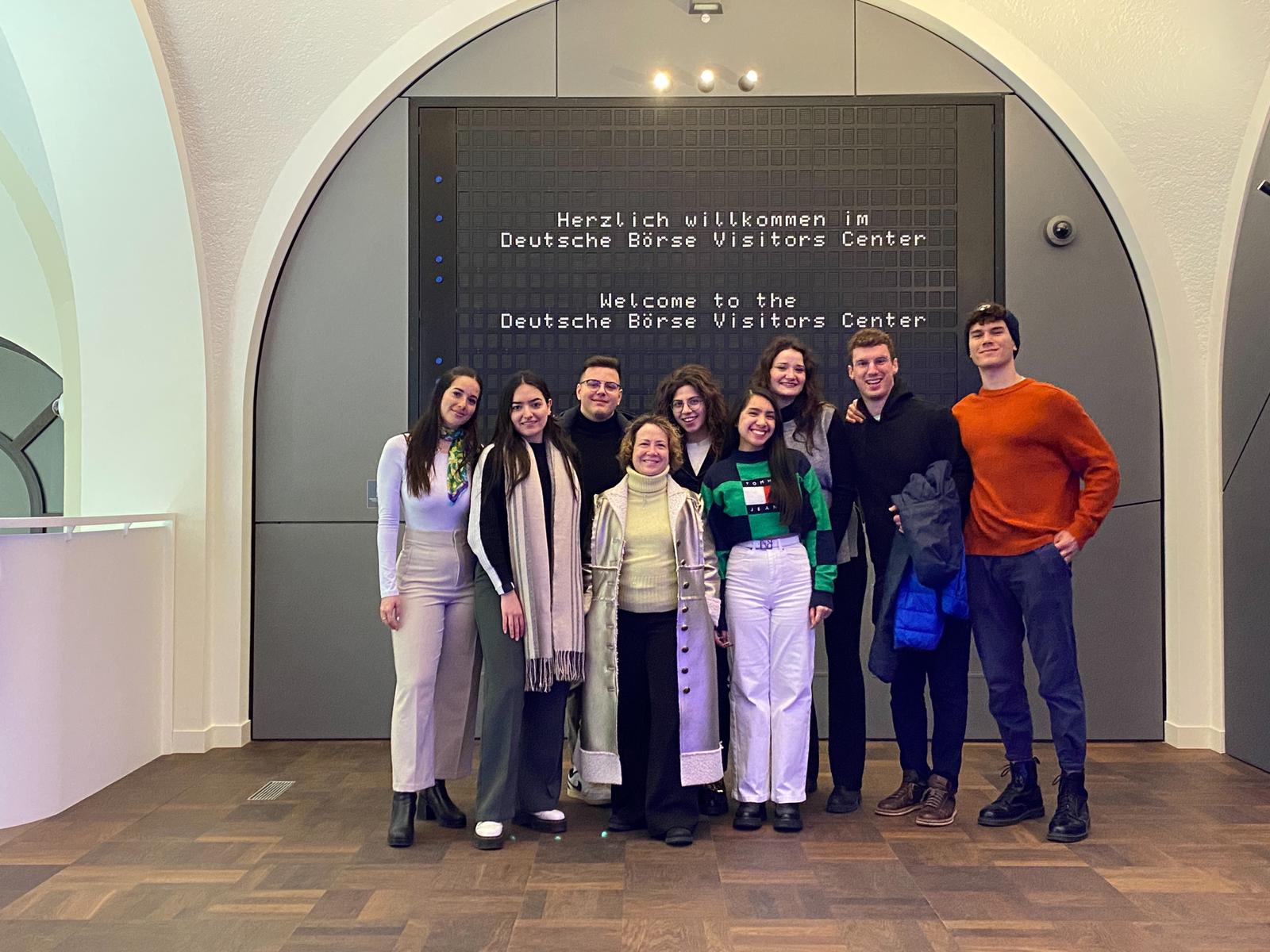 JCU Business Society students in Frankfurt
Moreover, this semester, the Business Society has an exciting project on the horizon - a sustainability-driven entrepreneurship initiative. This project challenges students to channel their creative energies into enhancing existing products, making them more sustainable, and crafting killer pitches. What makes it even more thrilling is that the winning team will have the opportunity to pitch their idea at the Shark Venture event, an adaptation of the renowned Shark Tank competition hosted right here at John Cabot. The Shark Venture will take place on November the 10th and will feature judges who are JCU alumni and successful business executives, who will provide feedback and guidance to our business ideas.
Cultivate Sustainability With The Grassroots Club
Beyond my passion for business and entrepreneurship, I am equally committed to sustainability. This led me to embrace the role of Social Media Manager for the Grassroots Environmental Club. This semester, we've organized numerous clean-up initiatives in collaboration with JCU Community Service.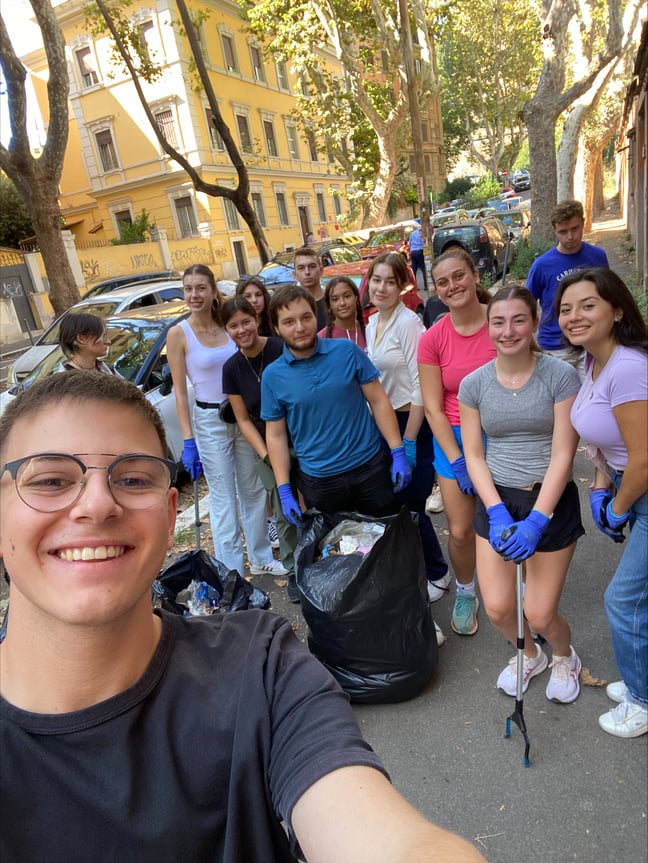 JCU students participating in Community Service's clean-up initiative
Our weekly meetings serve as platforms for open discussions and idea exchange on pressing sustainability topics. For instance, I'm preparing a presentation for a meeting where we are going to discuss how AI is beneficial or harmful for the environment. Also, we have organized a fast fashion workshop to educate our members about the environmental impact of their choices, in collaboration with Professor Bailey. Lastly, our upcoming clothing drive will allow students, staff, and faculty to donate and acquire second-hand clothing, promoting conscious consumption.
The moral of this story? When at JCU, join clubs and organizations! It will definitely shape your academic experience and it'll transform you!