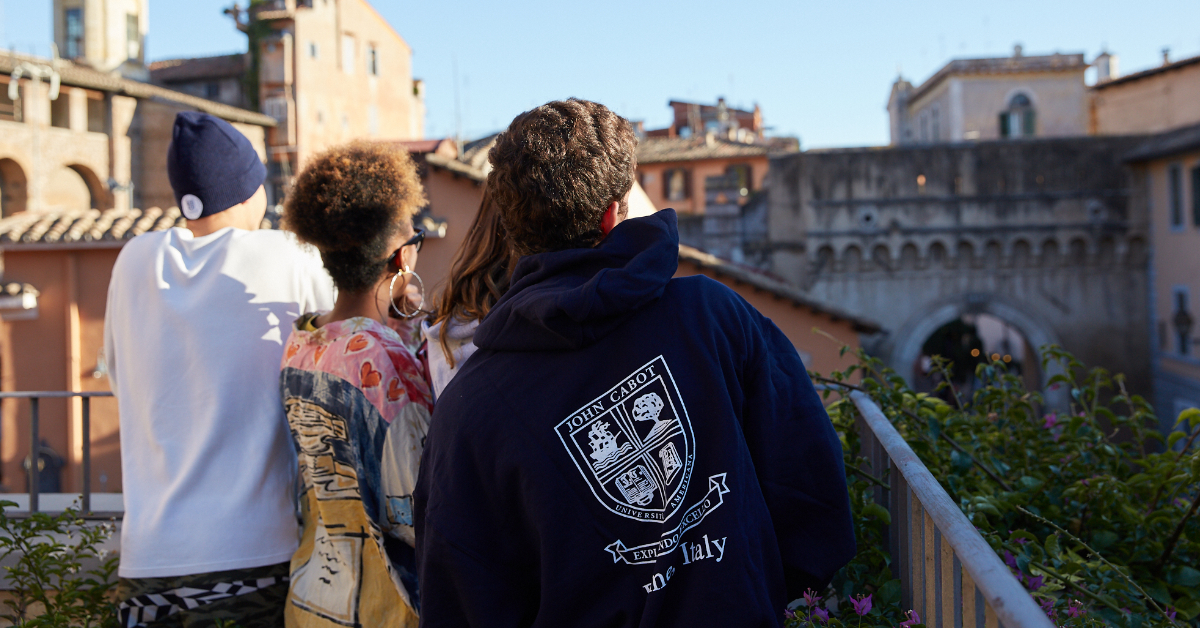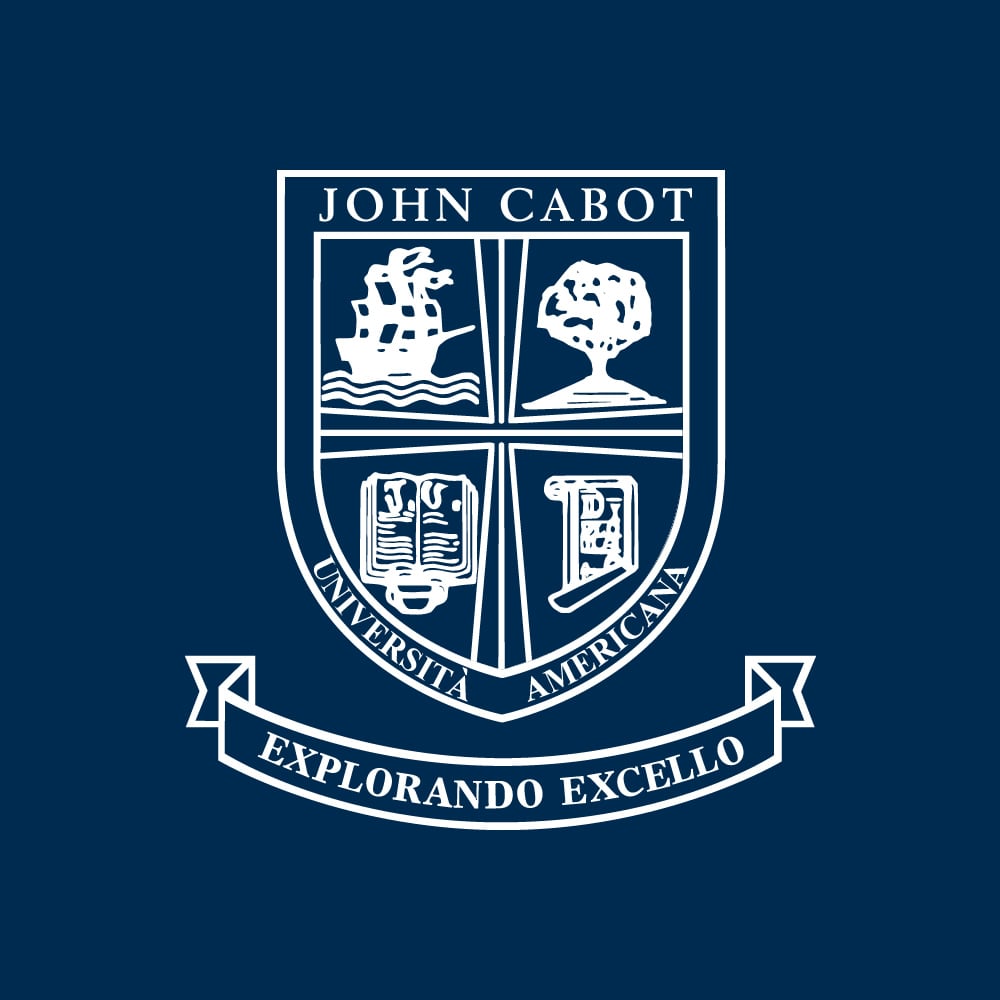 Even if you aren't a Christian, Easter in Rome is an experience you won't want to miss. Home to the Vatican City, or the headquarters of the Roman Catholic Church, Rome is home to some of the largest Easter celebrations on the planet, with people coming from all over the world to take part in the ceremonies and festivities. In the Christian calendar, Easter marks the day that Jesus Christ rose from the dead, and in Italy, it's as important a holiday as Christmas itself. If you're planning on studying abroad in Rome in the spring, experiencing the events surrounding Easter firsthand is a great way to learn more about Italian culture and traditions, while enjoying the hopeful atmosphere which accompanies the welcoming of spring to the city.
The Days of Easter in Rome
In Rome, Easter celebrations span several days, from Palm Sunday (April 10th, 2022), to Easter Monday (April 18th, 2022). Palm Sunday, also known as Domenica delle Palme, takes place a week before Easter Sunday, and on this day, the Vatican holds a special mass at 10:30 to celebrate the arrival of Jesus of Jerusalem. On Good Friday, a Papal Mass is held at St Peter's Basilica in Rome, for which ticket reservations are open to the public. The evening of Good Friday is also memorable for the procession Via Crucis, led by the Pope. As a spectator during your study abroad experience, you'll be able to see a large cross illuminated in front of the Colosseum while it occurs. On Holy Saturday, the Pope holds an Easter Vigil in Saint Peter's Basilica, marking the end of the Holy Week and anticipating the beginning of Easter Sunday. Following Easter Sunday, Easter Monday is also a public holiday in Italy, otherwise known as Pasquetta. On this day, you'll often see Romans picnicking or enjoying the spring weather with family and friends.
You'll witness many days of Easter events while you study abroad in Rome
What to Do on Easter Sunday in Rome When You Study Abroad
If you're attending university in Italy and decide to spend Easter Sunday in Rome, you'll definitely want to take part in or witness the festivities and ceremonies happening around the city. On this day, the Pope holds mass at the Vatican in one of its biggest events of the year. Easter is often celebrated by Italians with a big lunch called Pranzo di Pasqua, in which families will either cook for themselves at home or eat from the special menu at a participating restaurant. If you're interested in experiencing Easter in Rome for yourself, try booking a table at a restaurant to sample traditional dishes like colomba (a sweet bread made during Easter), abbacchio alla scottadito (lamb cutlets) or corallina (spiced salami). If you're looking for a way to relax after a big meal, walking around the city is a great way to get a glimpse of the Easter holiday atmosphere, especially by visiting historical sites such as the Trevi Fountain and the Spanish Steps.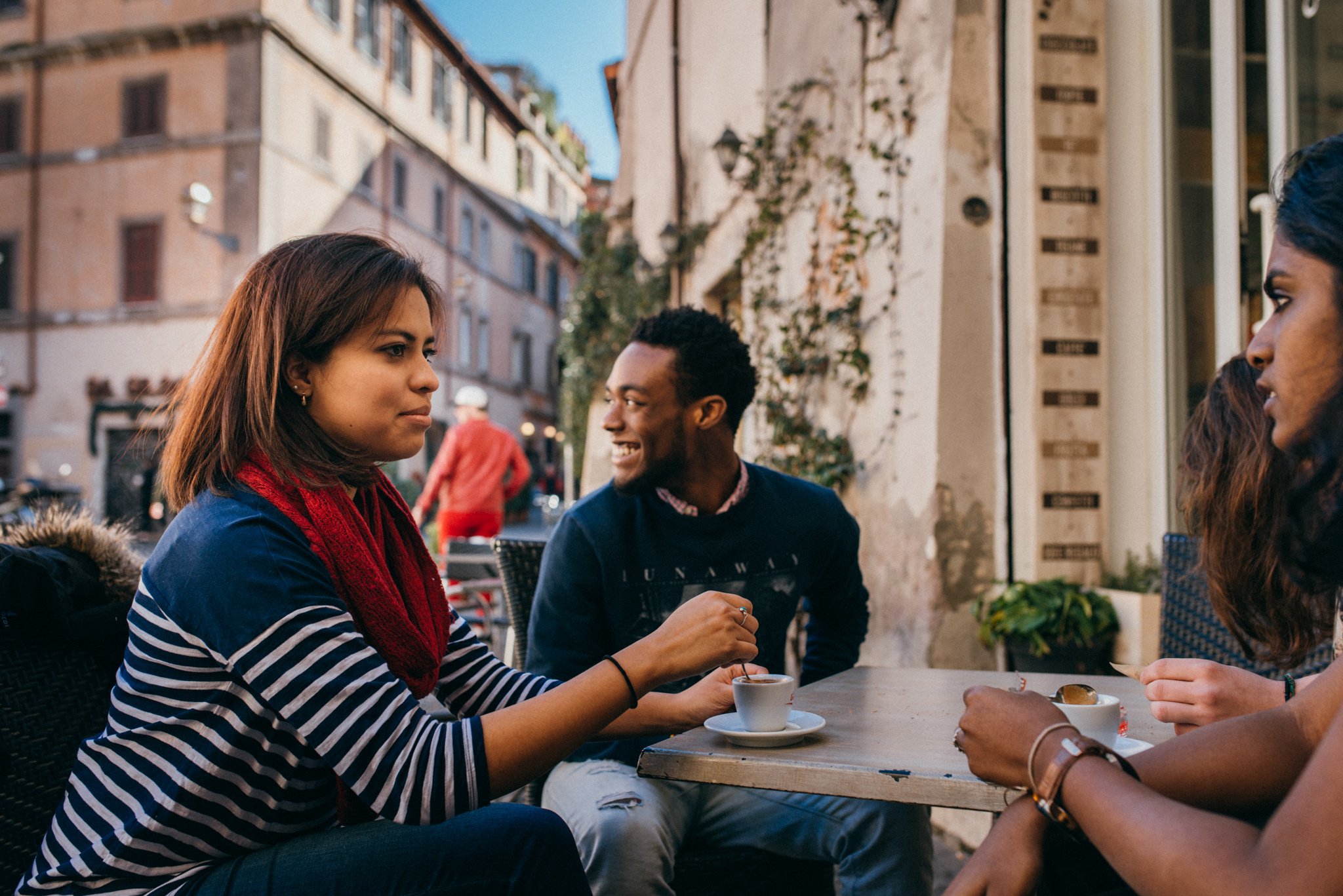 Consider enjoying traditional Easter cuisine with lunch at a restaurant on Easter Sunday
Check Out the Easter Eggs on Display
While Americans might be familiar with the Easter Bunny as the harbinger of the Easter spirit, in Italy, traditions revolve around the Easter egg. As a student in Rome, you'll notice the prevalence of chocolate Easter eggs on display everywhere you go. Often, the eggs are decorated with intricate flowers and patterns and come in many different sizes. The Easter egg tradition dates back to early Christianity, with eggs representing fertility and renewal. Symbolizing the rebirth of Jesus and the coming of spring, eggs are always common at Easter time in Italy, given to children as candy in chocolate form and eaten in a number of different Easter dishes.
While studying in Italy, make sure to see the Easter celebrations for yourself, as it's truly a one-of-a-kind experience in Rome!
Exploring colleges in Rome?
Contact John Cabot University today for more information.