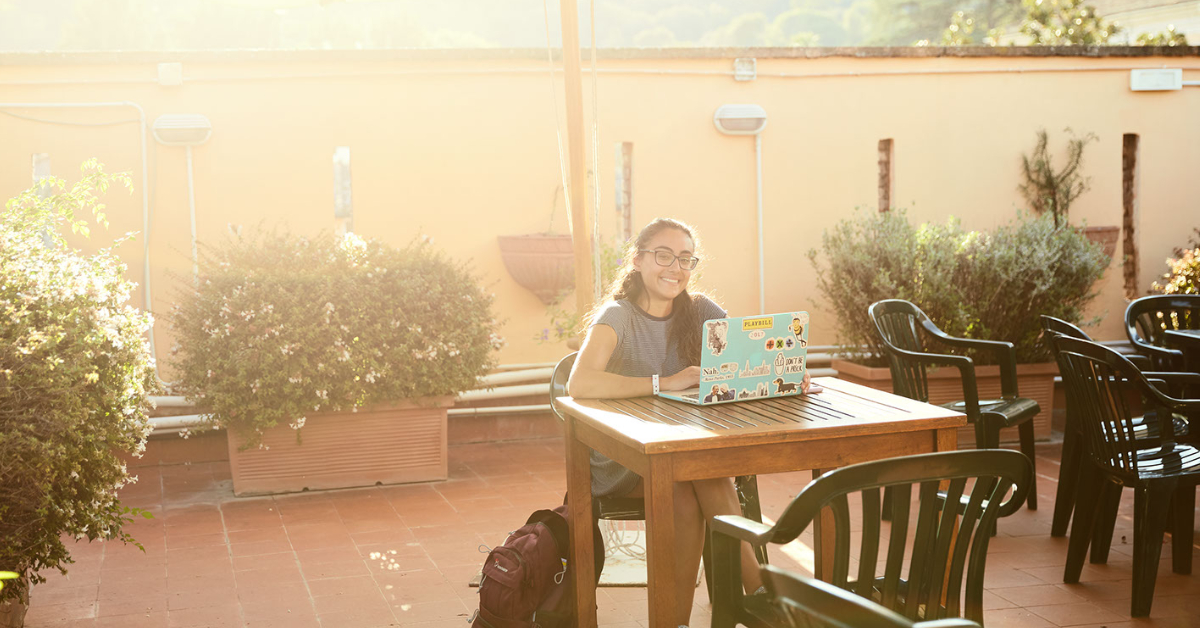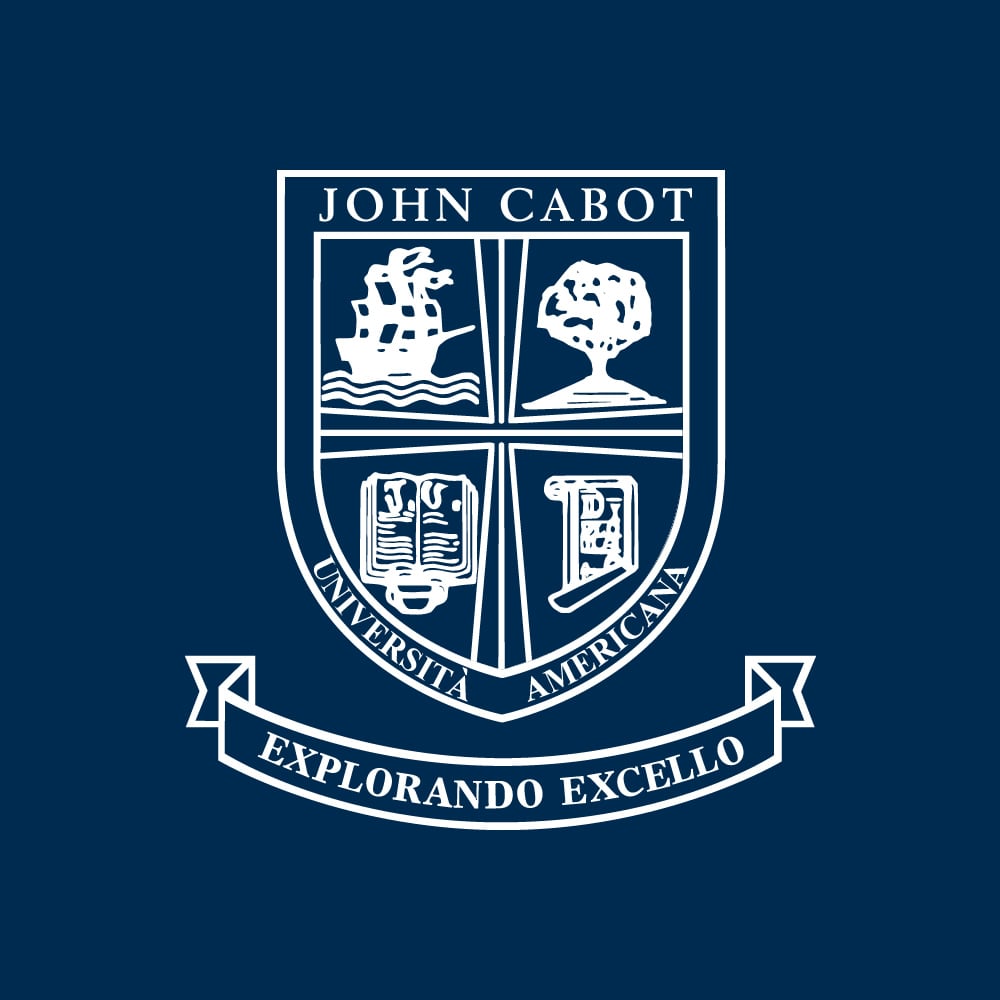 John Cabot University is committed to offering an engaging and personable experience while prioritizing the safety of our students. With a comprehensive and dynamic response to the COVID-19 pandemic, our staff is continuously working to provide an excellent learning environment.
Studying abroad is a unique and memorable opportunity that will persist throughout this challenging time. From online academic resources to health and safety measures, to updated information on government regulations, JCU is offering students the chance to feel confident and supported during their studies. Here's a closer at how JCU is welcoming students to a safe and stimulating study abroad experience!
Virtual Learning Options at JCU
All courses offered at JCU have been adapted to allow for an easy transition to remote learning at any point during the semester. Programs currently follow a hybrid model, specially designed to comply with on-site capacity and alternate student attendance in classrooms. For in-person teaching, social distancing measures have been implemented to meet government mandates, which include limiting classroom capacity and requiring masks to be worn at all times.
All classes may be taken remotely via our Moodle platform and Microsoft Teams for students who feel more comfortable learning from a distance. Recording equipment has been installed in every classroom to ensure remote students have equal opportunities to learn at the same pace as their peers. With a dynamic learning environment that accommodates in-person instruction alongside remote lessons, students can choose to engage in their studies in the best and safest way for them.
JCU offers both in-person instruction and remote learning
Housing While You Study Abroad
If you choose to study in Rome, it's a good idea to consider your housing options before arrival. JCU is happy to provide student accommodation that has been adapted to meet state-mandated social distancing rules.
Housing placements are assigned according to government guidelines, with separate accommodation available for quarantining and non-quarantining students. Placement options include single, double, and triple rooms, with the chance to request roommates during the housing application process. Each year we welcome many international students, who can also choose to quarantine in JCU housing, according to travel requirements. All students must provide proof of a negative COVID test, taken no longer than 72 hours before arrival, to check in to JCU accommodation. We aim to offer a safe, comfortable, and enjoyable housing experience for all our students. A detailed guide to ordering food, sanitization policies, and health reporting will be available through the accommodation to keep students well informed.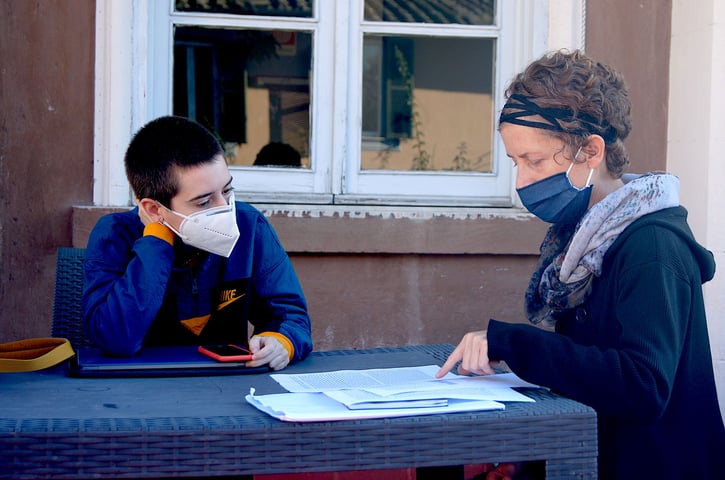 Safe and varied accommodation options for students
COVID Testing Measures
Limiting the health risk to our student body and faculty is a top priority at JCU. Along with a host of preventative measures, JCU has also implemented weekly randomized COVID testing to screen for asymptomatic cases among students and staff. Around 10% of the campus population is tested every week. Identifying and isolating cases before they spread is an important part of our health and safety protocol. Any COVID concerns will be handled by the JCU Doctor on Call and our designated Health and Wellbeing Office. Our health experts will be able to coordinate with the Italian Local Health Authority and advise students on local clinics and testing sites to manage COVID cases. By maintaining open avenues of communication and facilitating access to resources, we provide a safe and supportive environment for our students.
Are you looking to study at an American university in Italy?
Contact John Cabot University today!