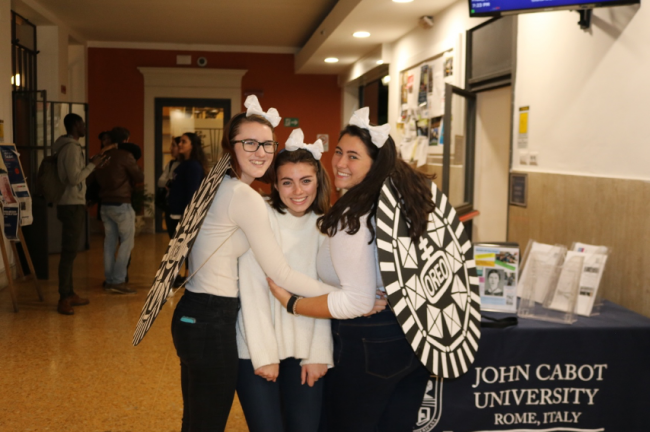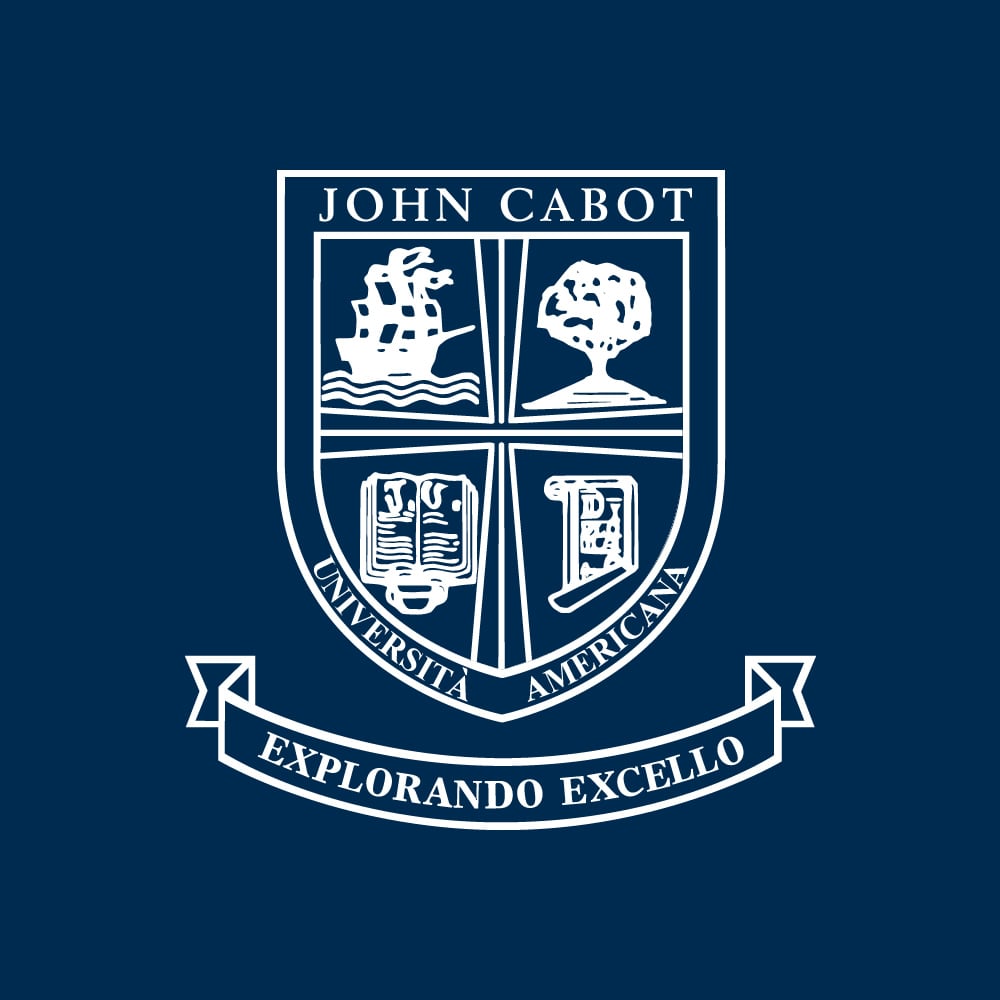 Daniela Bolzoni is a Student Ambassador at John Cabot University. She cares a lot about expanding her horizons and learning more about others' cultures. Here's what Daniela has to say about diversity at JCU and how students can share their cultures with each other.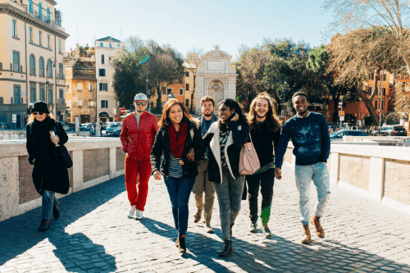 College can be challenging--I think everyone would agree with me on this--but it can also be a lot of fun! Earning your bachelor's degree isn't just about hitting the books. Engaging with other people, making friends, and experiencing new things are fundamental to the college experience.
At John Cabot University, we have a very international student body. Having diversity in the education system, especially in higher education, is extremely important to your academic and social experiences as well as your future. Studying alongside people of different races, ethnicities, and cultural backgrounds challenges your views of the world and makes you aware of things that maybe you didn't think about before.
There are many ways that college students can share their cultures with each other--here are my top 5!
1. Housing and Residential Life
Living in student housing will probably be your first introduction to diversity at JCU. Growing up, most of us are raised around people of the same or similar socioeconomic, racial, and cultural backgrounds. At JCU, however, you will be living alongside other students from around the world whose upbringing may have looked very different from your own.
By learning to live together and sharing your space with people who might have different ways of doing and seeing things, you become a more accepting, tolerant, and thoughtful member of society. Sharing a room or an apartment with other students in JCU housing is a perfect start to this journey.
2. Clubs and Organizations
Participating in JCU's clubs and organizations is a really fun and cool way to share your culture with others and learn about new ones. Having clubs' leaders from all over the world gives students the opportunity to experience different leadership styles.
JCU has 20+ student clubs and they are an amazing opportunity to grow and develop skills in many areas including problem-solving, teamwork, and leadership, so make sure to join one or more of our clubs!
3. Campus Events
On any given night of the week during the semester, there is usually at least one event taking place on campus. The events are usually organized by JCU's academic departments and clubs and organizations, but the University also hosts other types of events, like career fairs and seminars. Going to these events serves as an important opportunity to meet with new people, network, and learn about others while you're at it.
4. Community Service
There are many opportunities to volunteer through JCU's Community Service Program. With several activities to choose from, you can find a volunteering opportunity that fits your class schedule. Giving make to the Roman community is a great way to integrate yourself into local Italian culture. It also nurtures a sense of social responsibility and global citizenship. By completing at least 15 hours of community service, you can earn an official Certificate of Participation for volunteering with our partner associations.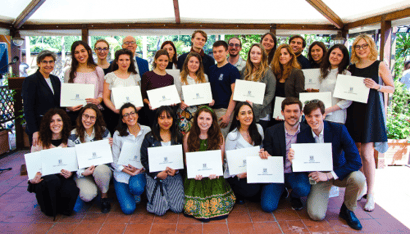 5. Cultural Trips and Activities
Participating in the variety of trips and activities JCU offers each semester allows students to engage with each other and learn about Italy at the same time. Some of the activities that JCU students can participate in are cooking classes, olive oil tastings, weekend trips, and more!
Make the most of student life here at JCU. Don't be afraid to push yourself out of your comfort zone, try new things, and meet new people!
If you would like to speak with a Student Ambassador, schedule a call or send an email to studentambassadors@johncabot.edu to learn more about JCU from a student's perspective. You can ask questions about the degree program you're interested in, JCU student life, housing, career services, and much more!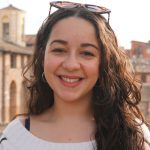 Daniela Bolzoni
Communication Major, Business Administration Minor
Class of 2022
Hometown: Milan, Italy/Casablanca, Morocco